Tekla has almost bubbled itself into its own realm with recent collaborations.
Unlike almost any other label, the Danish brand's list of partners hits the spot each and every time, so much so it has me preparing myself and my finances for a sizable hit before I've even seen a collection, such is the consistency.
Back in September, the label tapped Montreal-based JJJJound for a bedding collection for the minimalists, soon after its second collaboration with everyone's favorite skate brand Stüssy.
In truth, I don't need that much bedding or that much sleepwear, but when they're as good as Tekla makes them (and it's pretty much your everyday WFH 'fit), it's fairly hard to resist.
And — as it happens — my collection is about to flourish once more, after Tekla revealed its latest venture with Jacquemus.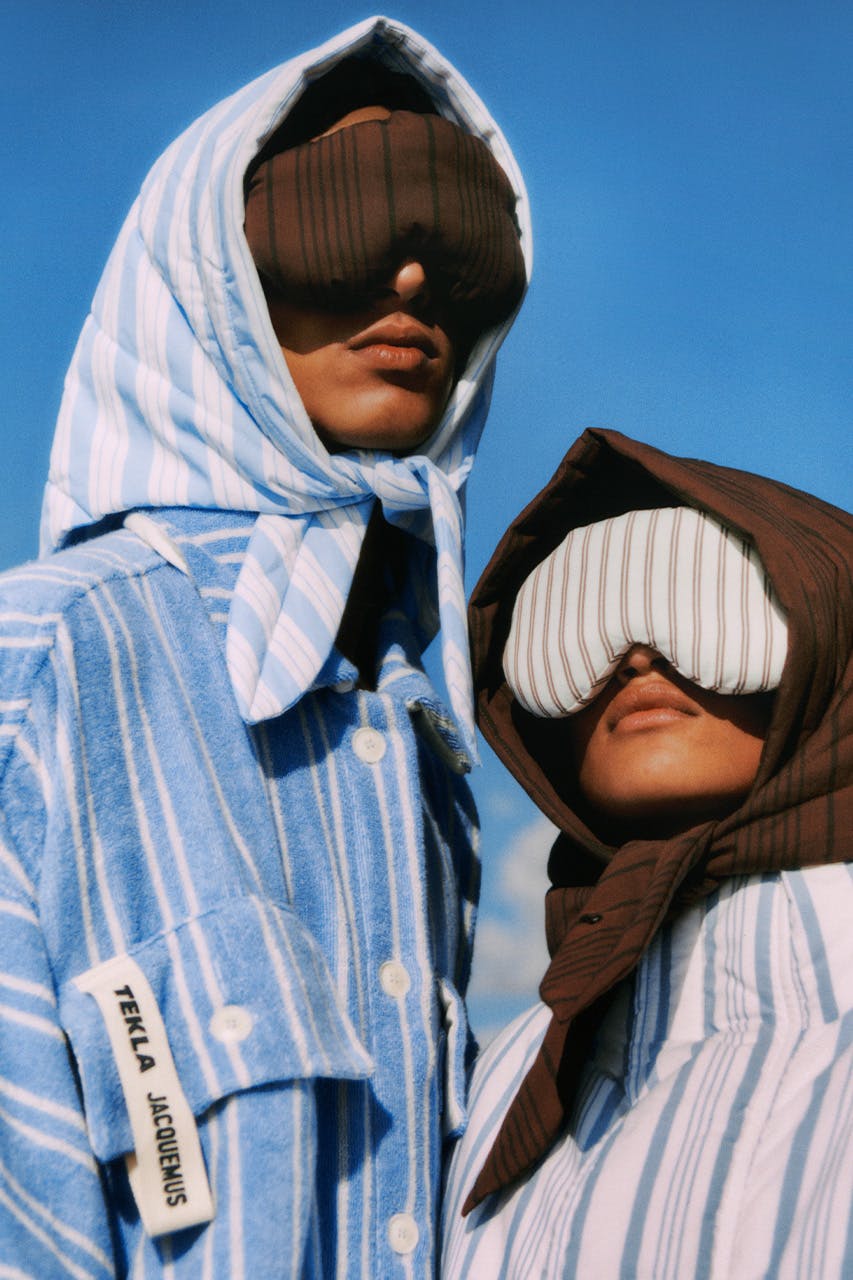 The French luxury label — which recently launched its mainline winter collection with a Central Cee-fronted campaign — tunes in with Tekla for a sleepwear and homewear capsule that combines the former's playful approach, with the latter's classic silhouettes.
"This collaboration came naturally and spontaneously," explains Simon Porte Jacquemus, founder of his eponymous brand. "I have always dreamed of developing a bedding and homewear line, with Tekla it was the perfect match. I'm a great fan of the brand and I feel we share the same universe and inspirations."
The collection itself — which is available online now — ranges from bedspreads, terry towels, and bathrobes, to poplin sleepwear, tops, shorts, and bras, all arriving in a pleasingly neutral color palette.
For those in a similar position to me (i.e. too much bedwear, not enough beds), take this piece of advice and keep it safe: just buy more beds. You're welcome.
Shop our favorite products