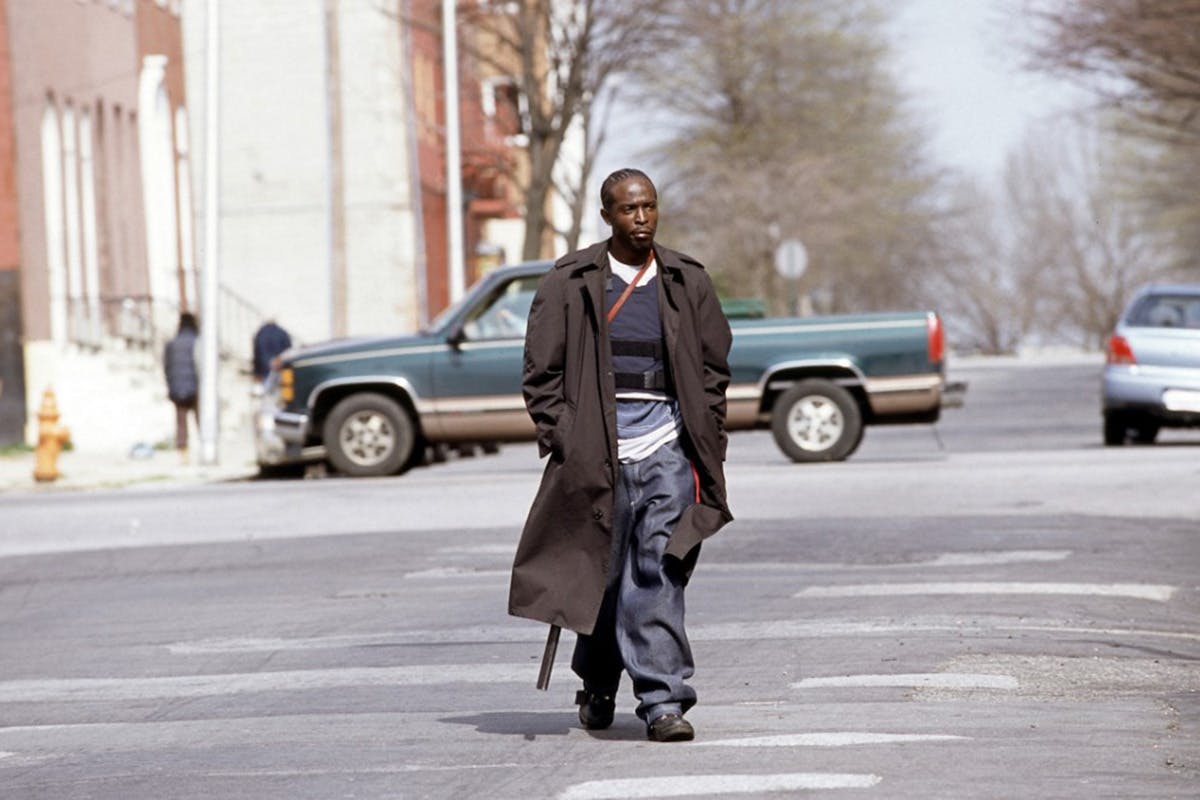 There's a lot to digest while discussing HBO's The Wire, hailed by many as the greatest TV show of all time. It's probably for that reason that, after chewing over the show's social, economic, and political commentary, its incredible dialogue and unforgettable character moments, the show's style doesn't get much love. But it should.
The wardrobe in The Wire is something of a time capsule, storing streetwear's early '00s legacy and keeping it safe. Basically, every brand you wore in this period (and some you subsequently forgot — we're looking at you, Avirex) was featured in the show, along with questionable trends such as wearing an unzipped hoodie with the drawstrings tied, capri pants, and tighter-than-tight vests.
Yet while we could spend hours compiling an episode-by-episode guide on every look featured in The Wire, a browse of HBO's Baltimore archive reveals one particularly strong vibe: the jackets. And these are looks that still go hard today.
Below, we've put together a rundown of some of the best outerwear donned by major characters in the show, alongside where you can cop similar styles should you want to recreate the look.
Black puffers
The puffer jacket has come a long way since Eddie Bauer gave the world the Skyliner down jacket in 1936. In the time since, this humble padded jacket, a perfect union of comfort, functionality, and style, has become a staple of most winter collections, embraced by everyone from The North Face, MISBHV, and Moncler to Rick Owens, Burberry, and Balenciaga. The puffer jacket has had a huge year, with the colors and silhouettes wilder than ever before.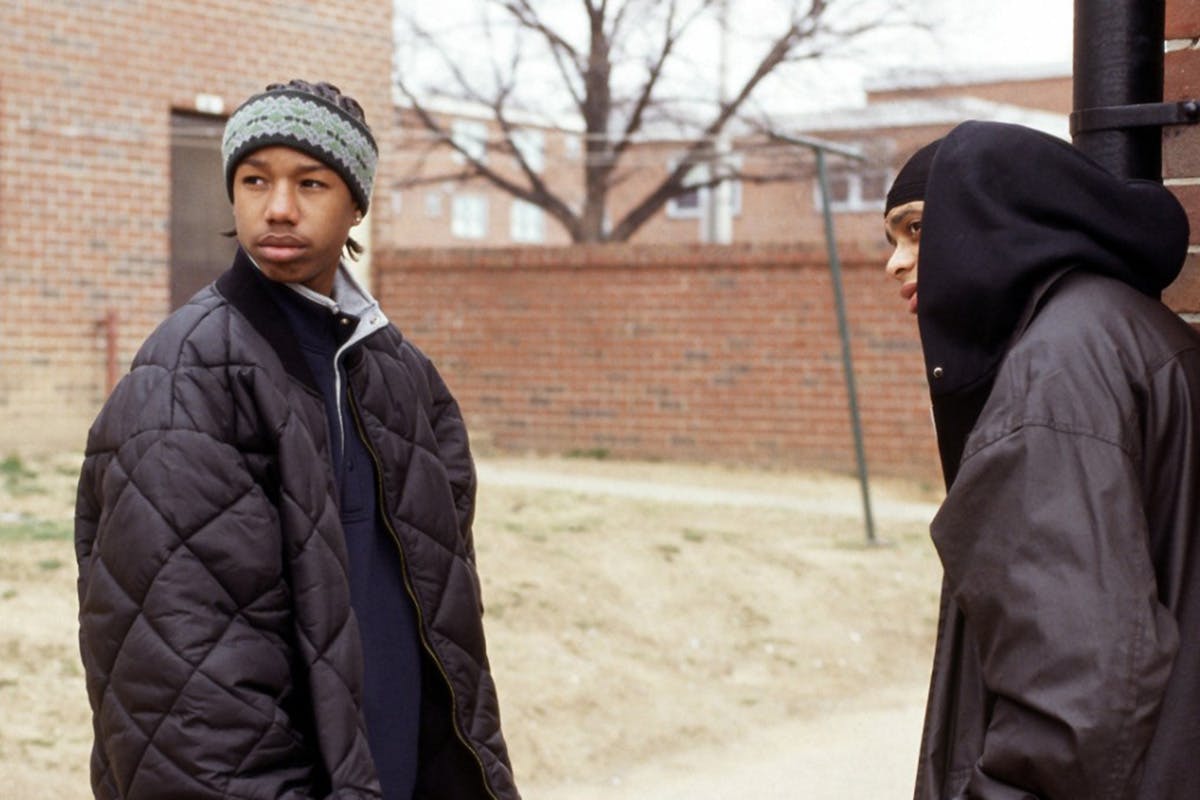 It's a style embraced by many of the guys in The Wire, too, most probably because the puffer was, of course, synonymous with '90s hip-hop, adopted by the likes of 2Pac and the Notorious B.I.G., who even referenced his goose down puffer when he rapped "I used to have the trey deuce and a deuce-deuce in my bubblegoose" on "Party and Bullshit" in 1993.
Leather jackets
Oversized black jackets in general were a constant vibe throughout The Wire's five seasons, as modeled by Marlo Stanfield and Snoop above. The popper fastenings, zippers, and patterned design on Marlo's padded leather jacket feel quite '80s, which is no bad thing, especially as the decade is currently being championed once again both on and off the runway.
Workwear jackets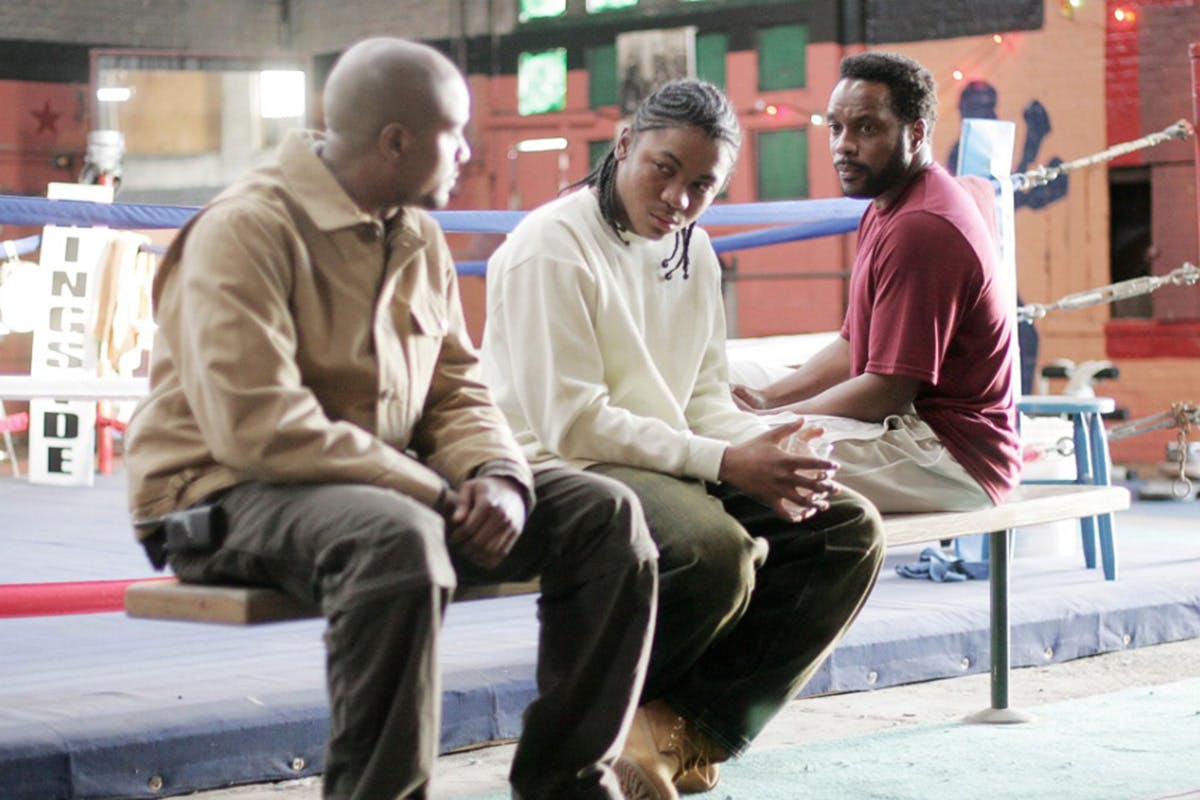 Ellis Carver (above) might not have copped his worker's jacket at Carhartt, but the oversized, big-pocketed, beige canvas look he's sporting certainly could have been plucked from the brand's permanent collection. Today, the utility trend has permeated countless designer offerings over the last few seasons, embraced for its versatility, relaxed silhouettes, and durability.
Oversized workwear was also super-characteristic of mid-'90s hip-hop style, presented in a mix of blue-collar staples, repurposed military styles (see below), and heavy parka jackets, which you can see modeled with some solid headwear by Poot, Bubbles, and co. in the picture above.
Trench coats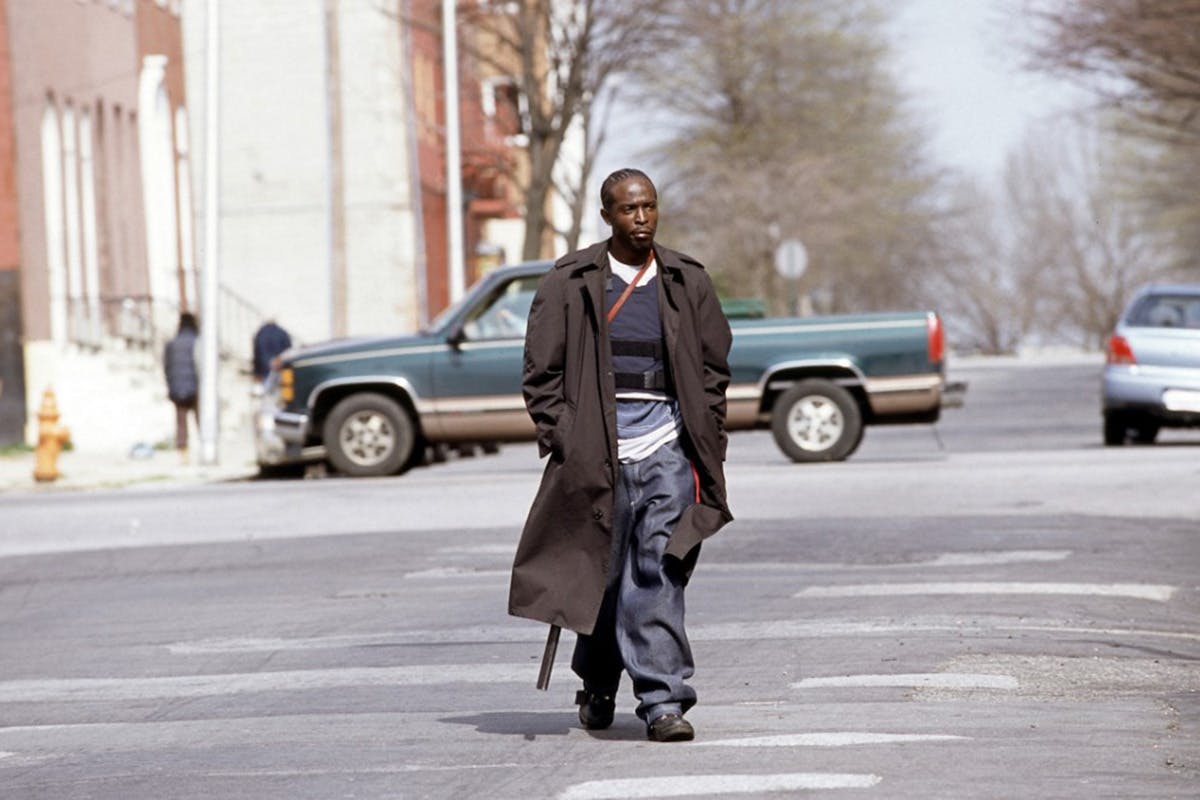 The trench coat was introduced by the British military in the early 20th century, but Omar (above) knows that the classic overcoat isn't just for soldiers of a century ago, nor does it only come from brands such as Burberry or Aquascutum, both of which claim to have invented the style in the 19th century.
Whether you're looking to hone an old-school military vibe (which, to be fair, Omar does thanks to pairing his trench with massive guns and a bullet-proof vest) or aiming to flex like Sherlock Holmes in a Burberry model, there are countless ways to work the style into your wardrobe.
Oversized denim
Like with workwear, oversized denim was also a serious flex in '90s and early '00s hip-hop, championed by everyone from Mobb Deep to JAY-Z. Of course, The Wire mirrored that trend on numerous occasions. While normally confined to baggy jeans worn over Timberlands, denim is worn here by Bodie, Poot and Avon, whose jackets are simultaneously oversized and smart, showing that the two aren't mutually exclusive, even when it comes to a typically casual fabric.