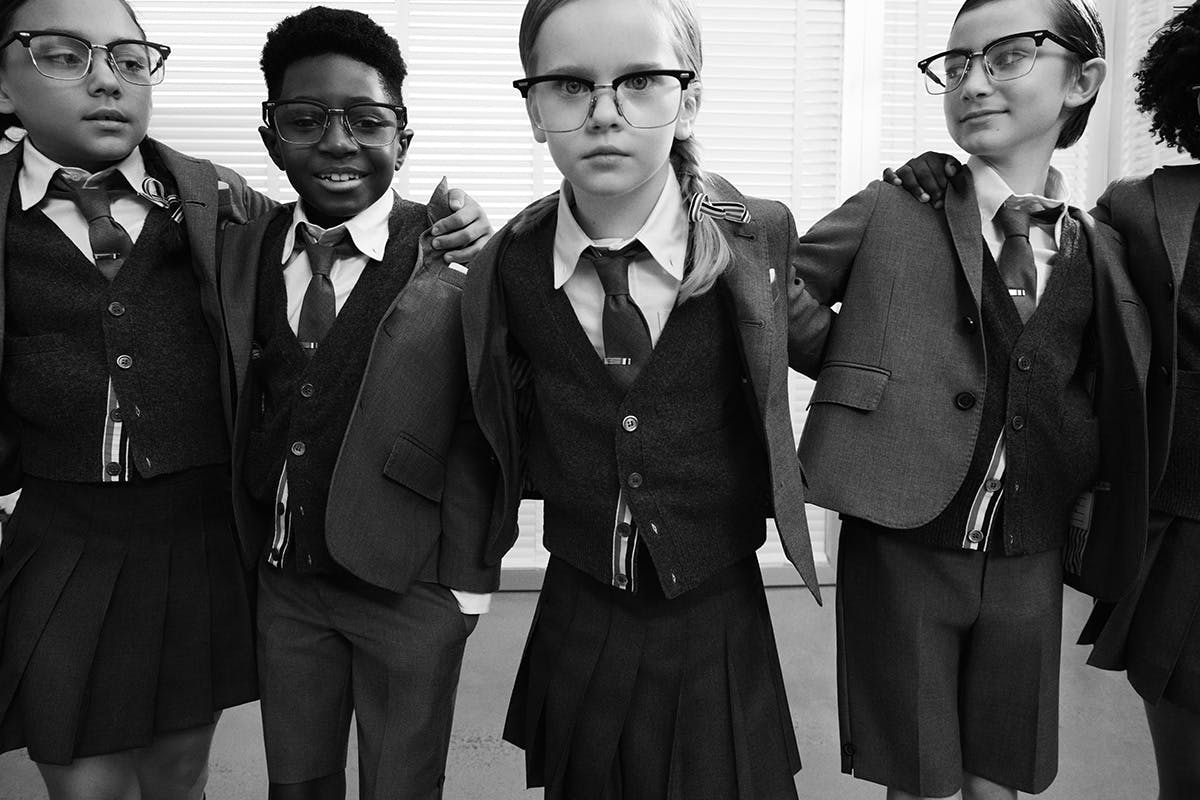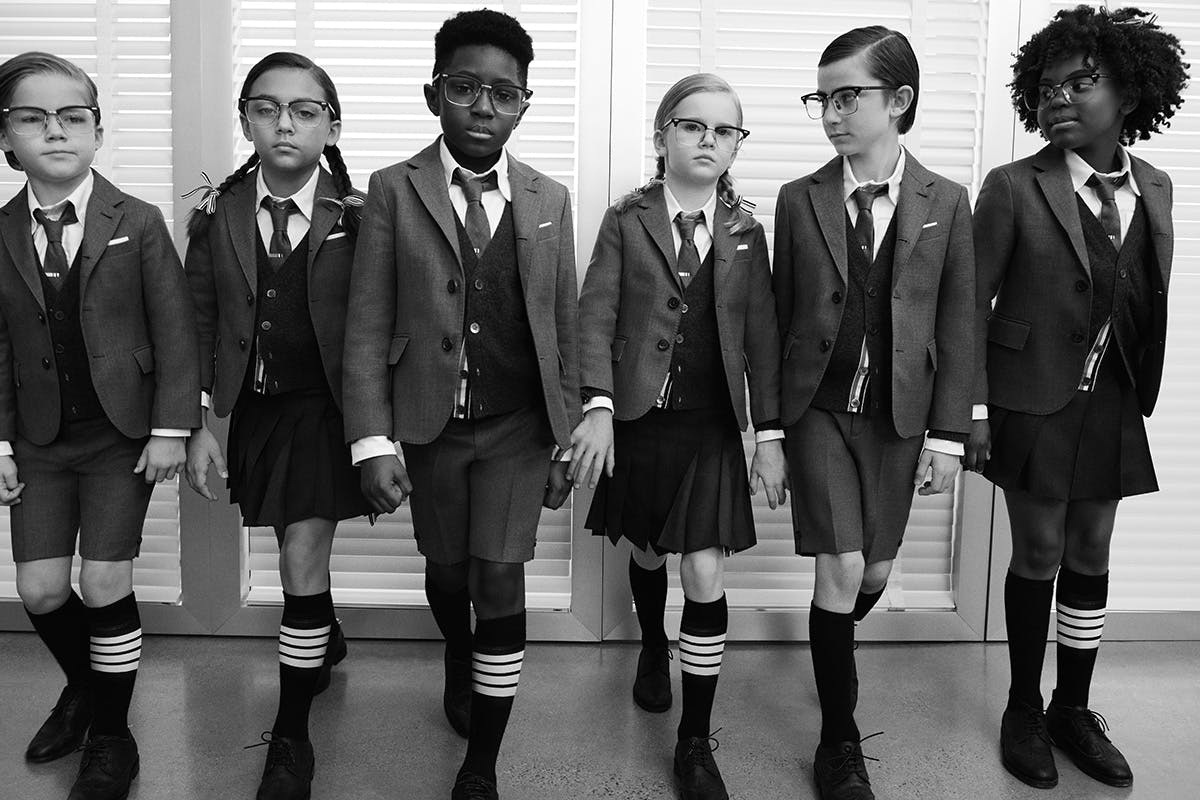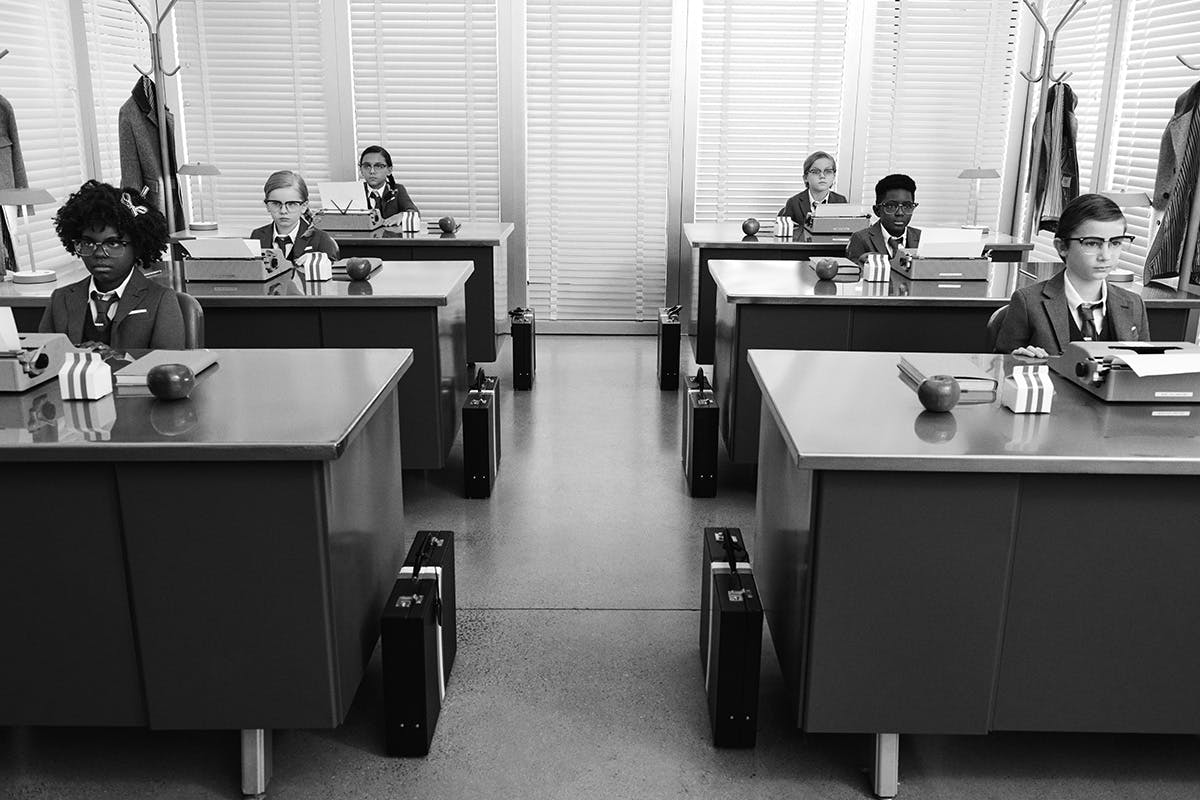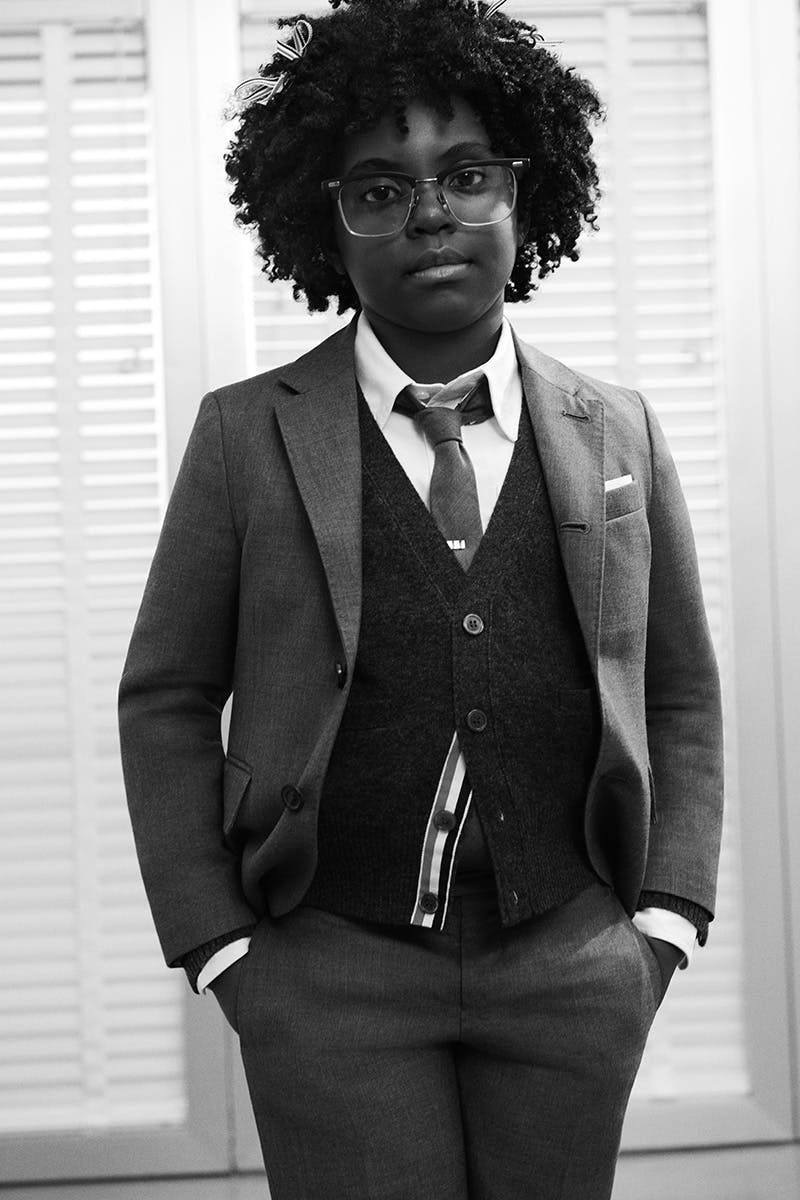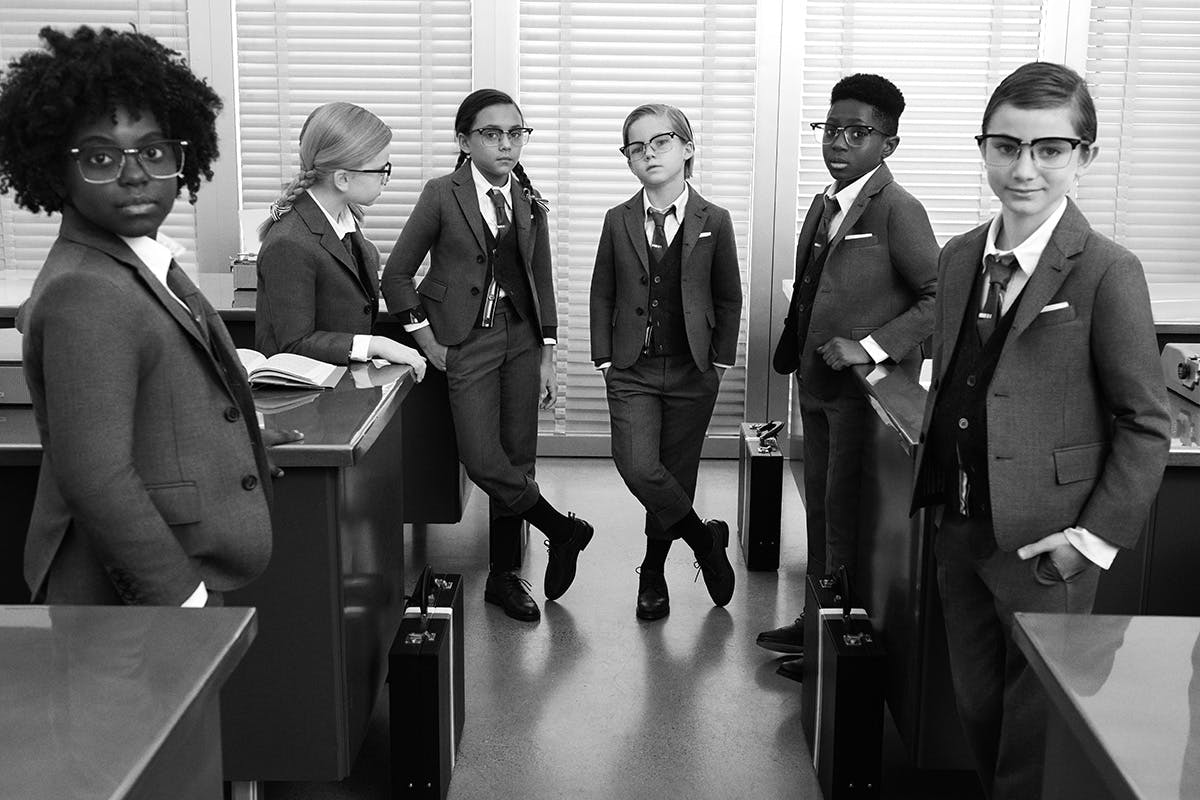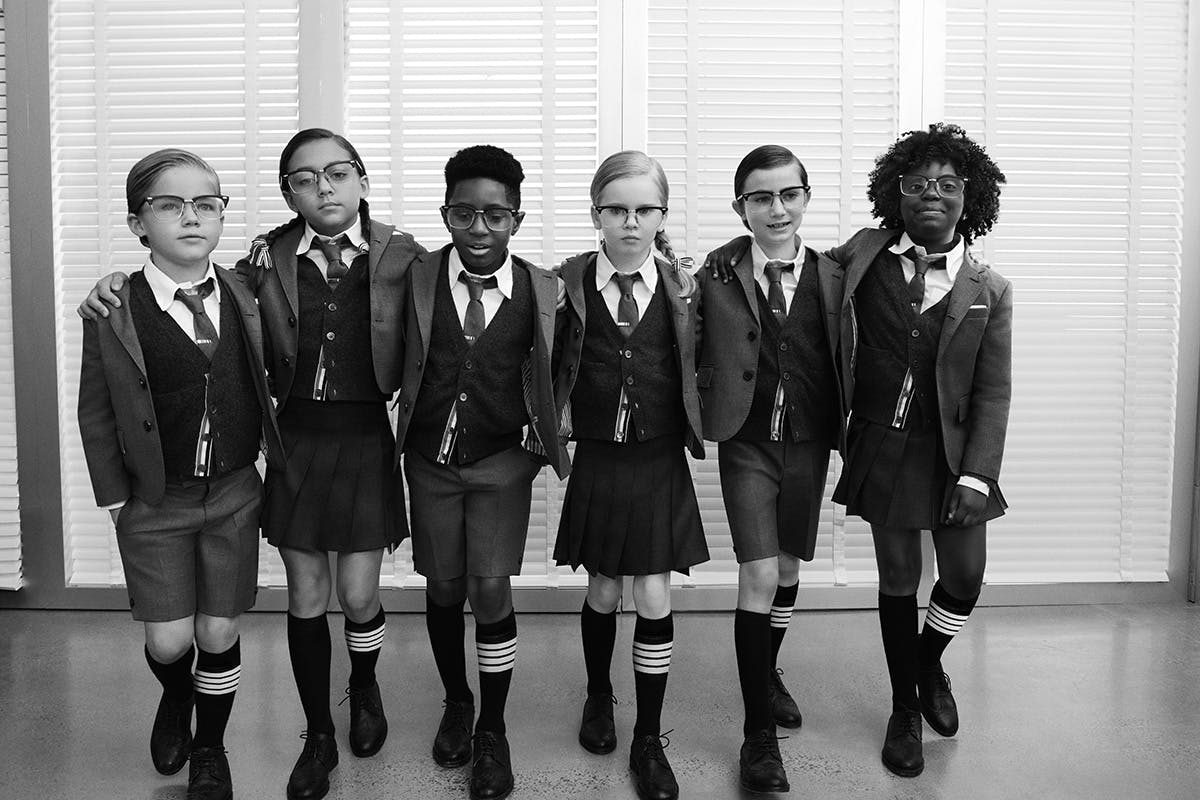 Thom Browne forewent its fashion show format for Fall/ Winter 2021, leaving a theatrical shaped-hole in the Paris Fashion Week Men's schedule. Instead, the brand announced a new chapter for its fashion business — putting tiny humans in tiny suits and it's giving us Gossip Girl pre-school vibes.
The new Thom Browne Childrenswear line is essentially a shrunken version of the already-shrunken adult tailoring; it has the same signature proportions and four-bar branding, just this time it's aimed at children aged between two and 12. The miniature offerings include a medium grey super 120s wool twill suit, Chesterfield overcoats, classic four-bar cardigans white Oxford shirts, navy super 120s twill sport coats, loopback jersey sweats, ripstop vests, and four-bar puffer jackets.
To illustrate the world of Thom Browne Jr., New York-based filmmaker Cass Bird directed a short film that recontextualizes the American workforce as children dressed in beautiful tailoring. The film gets a lot darker than you might expect, as the besuited children descend into a Lynchian nightmare as they succumb to the banality of modern office life.
Thom Browne's childrenswear line will be available online and in-stores globally from January 25. Watch the film below.