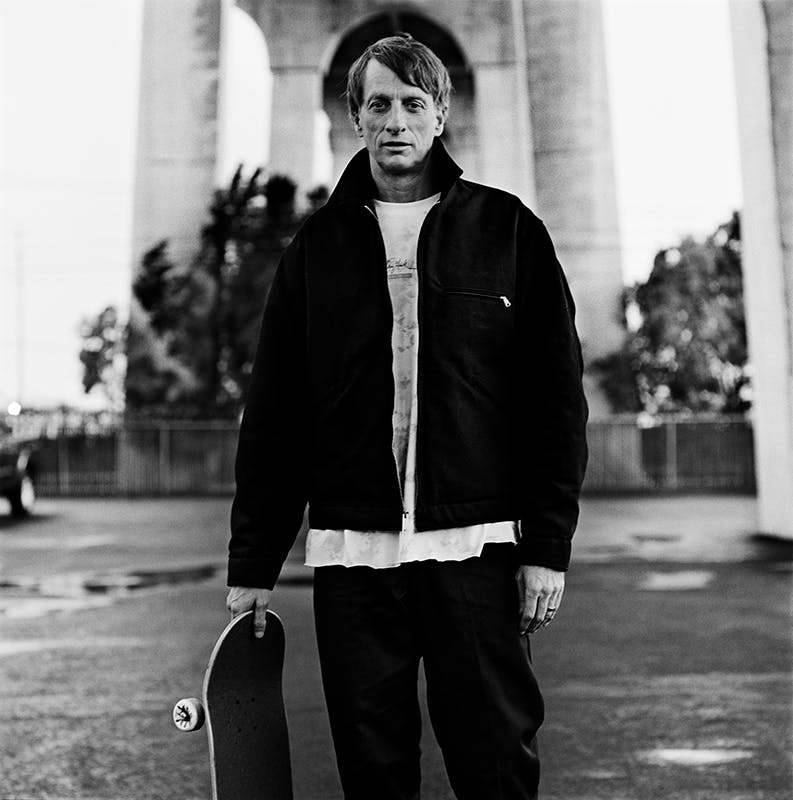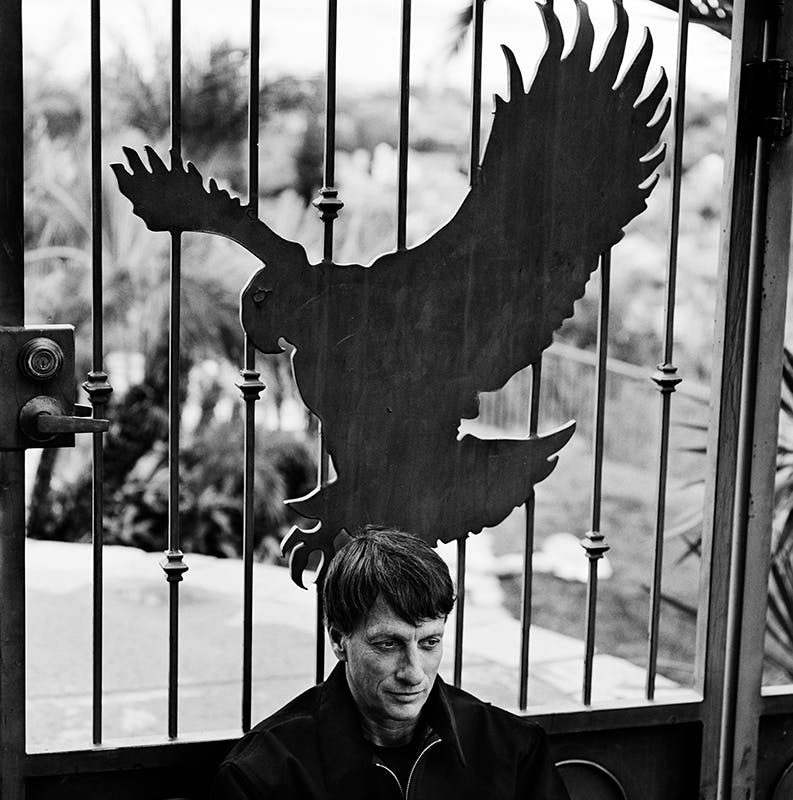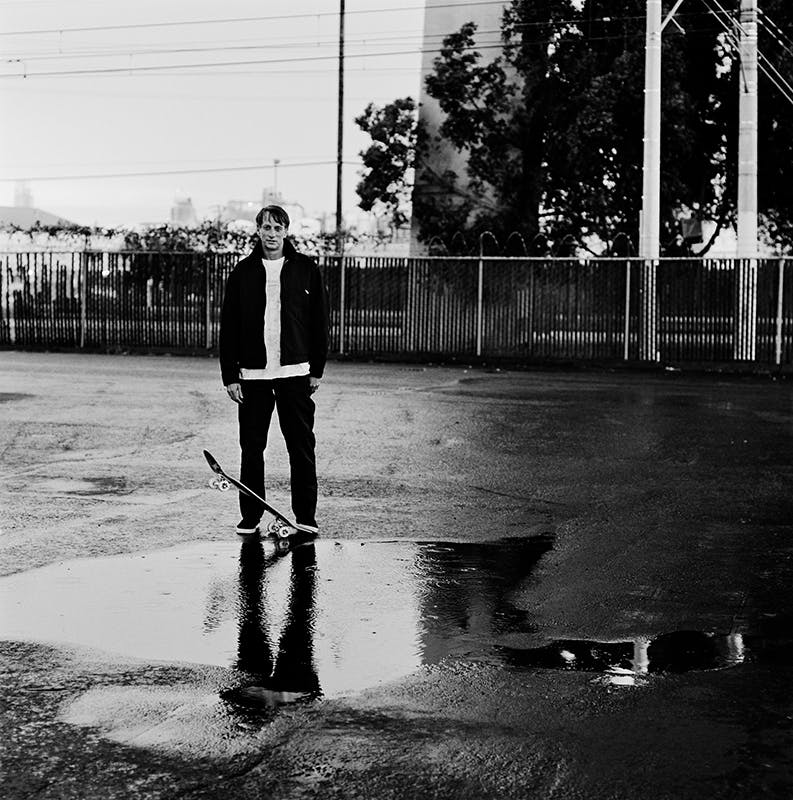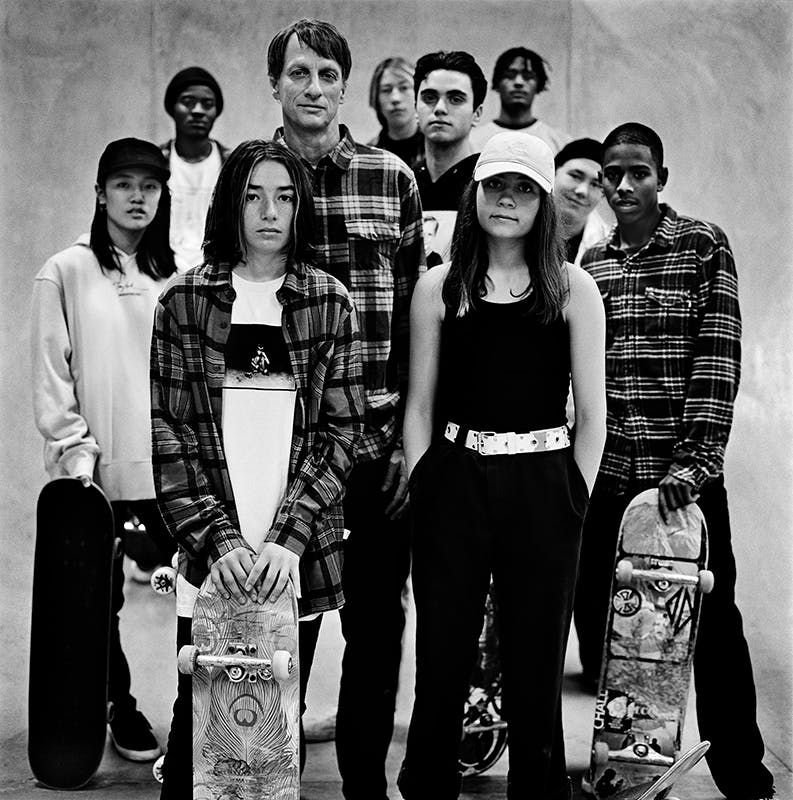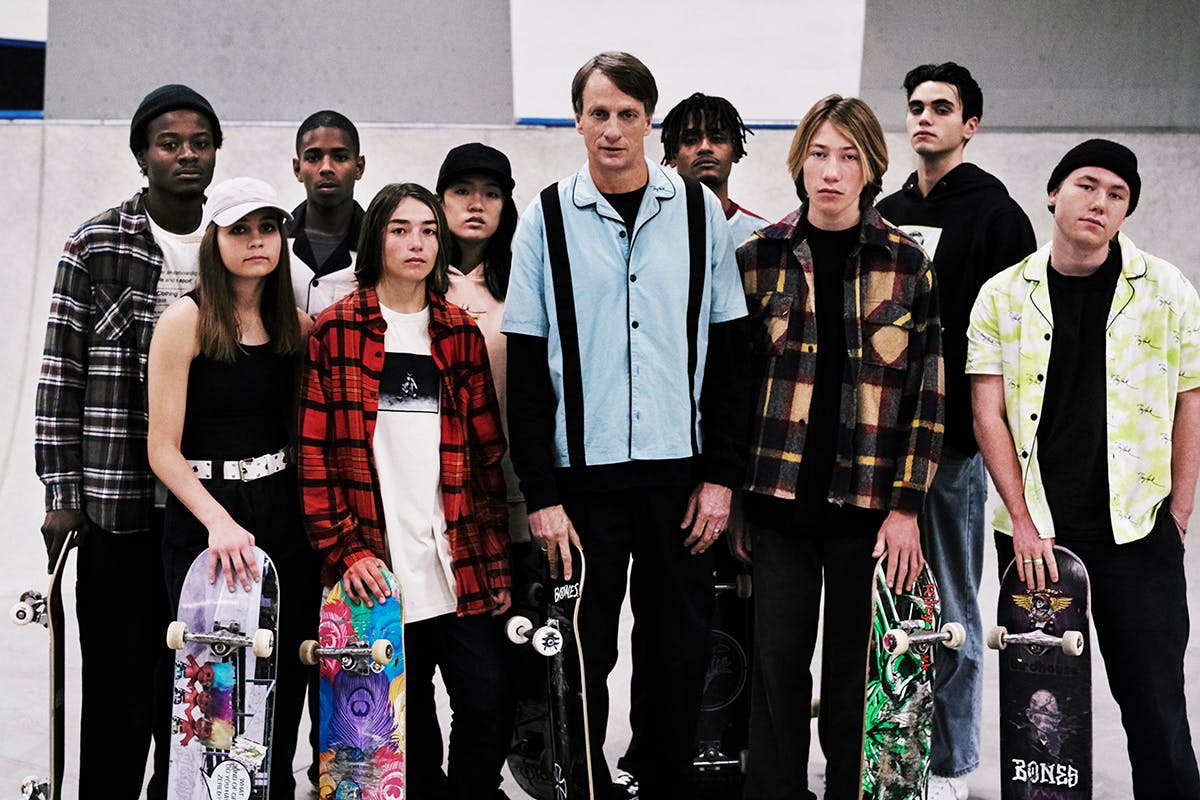 Tony Hawk has conquered skateboarding and video games, so what's next? The iconic athlete now sets his sights on streetwear by presenting his own clothing label, Tony Hawk Signature Line.
Tony Hawk Signature Line channels a streetwear aesthetic born out of skateboarding culture while referencing iconic moments throughout Hawk's life. The inaugural release is "designed for fans, innovators and iconoclasts," according to Tony Hawk, with key pieces ranging from a melton wool dress overcoat and leisure pants, to a tie-dye souvenir shirt and a cotton hoodie with a past memory from Tony's personal photo collection.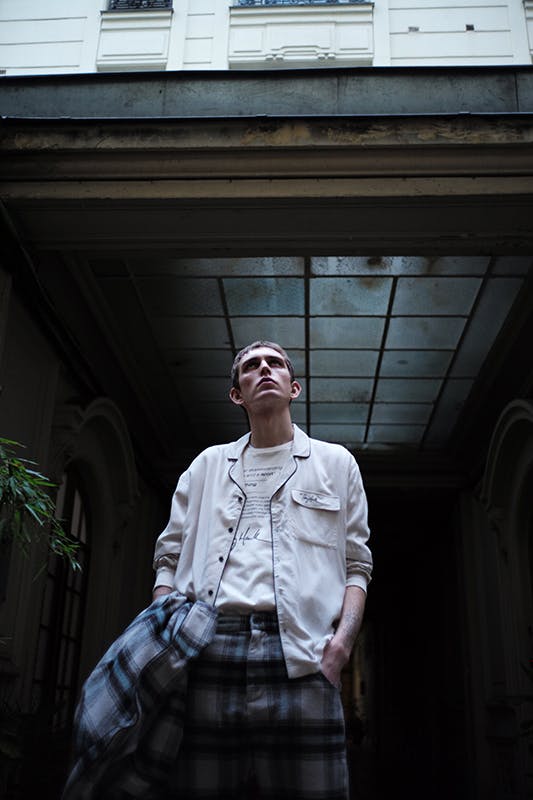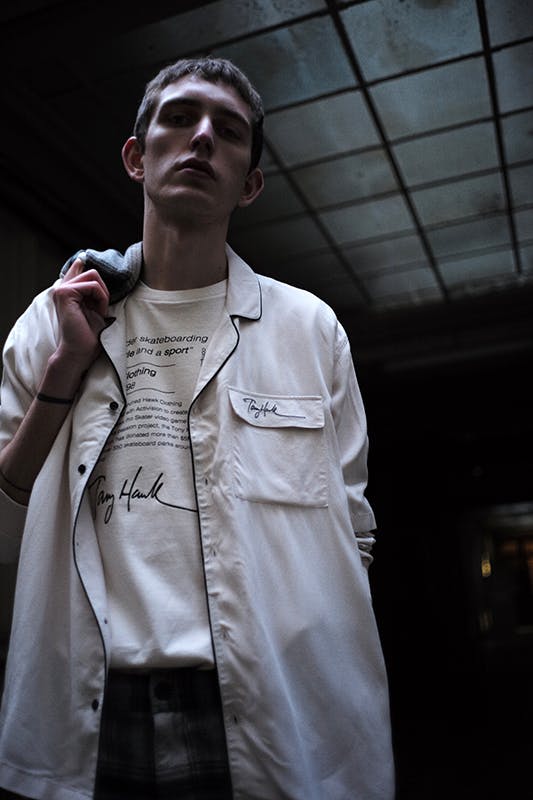 To celebrate Tony Hawk's debut collection, the label hosted a special exhibition at Paris Fashion Week. The showcase included photographs of Hawk, captured by Anton Corbijn.
"The vision behind the range was to give fashion and skate enthusiasts alike a rare glimpse into my life before and beyond skating. So, when the opportunity arose to work with Anton Corbijn – someone who shares a mutual passion for music and raw, unfiltered art – I knew instinctively that the creative direction would be extraordinary," says Hawk.
Tony Hawk Signature Line FW19 launches this June in select top tier fashion and specialty skate stores globally.
For more, witness Tony discuss his foray into fashion at Paris Fashion Week, below.