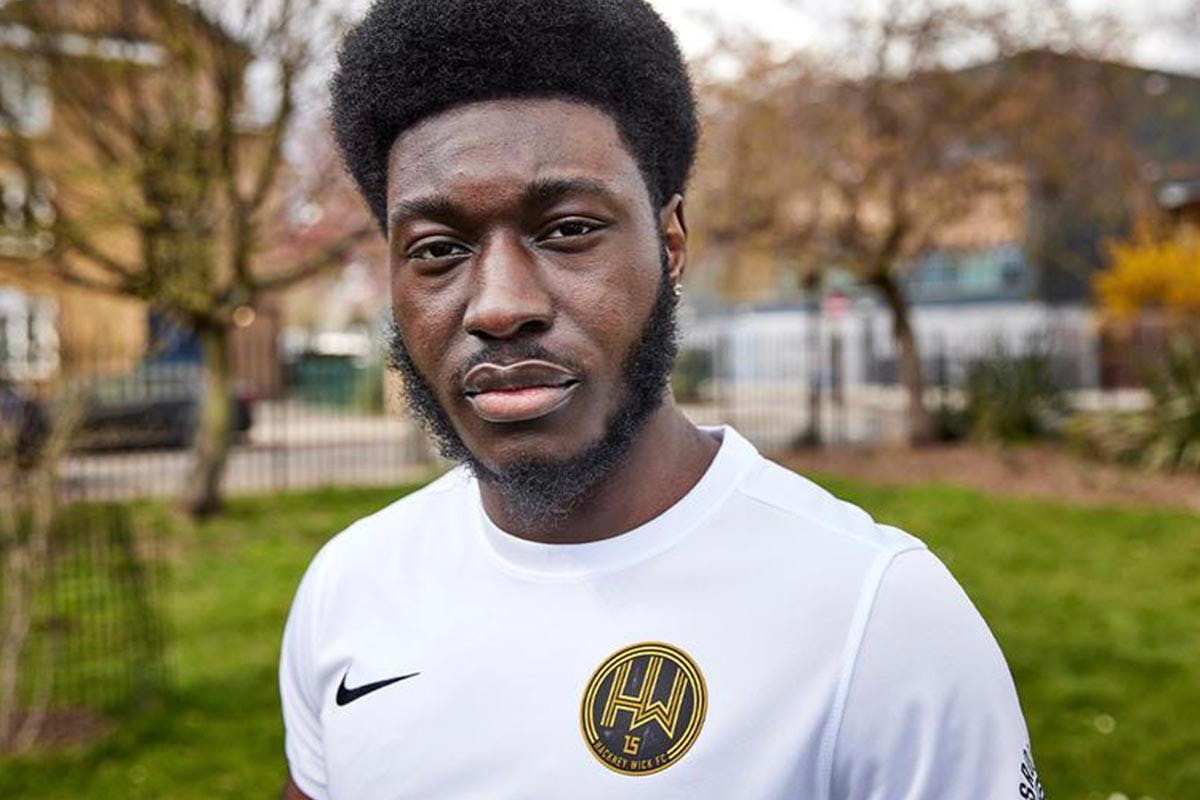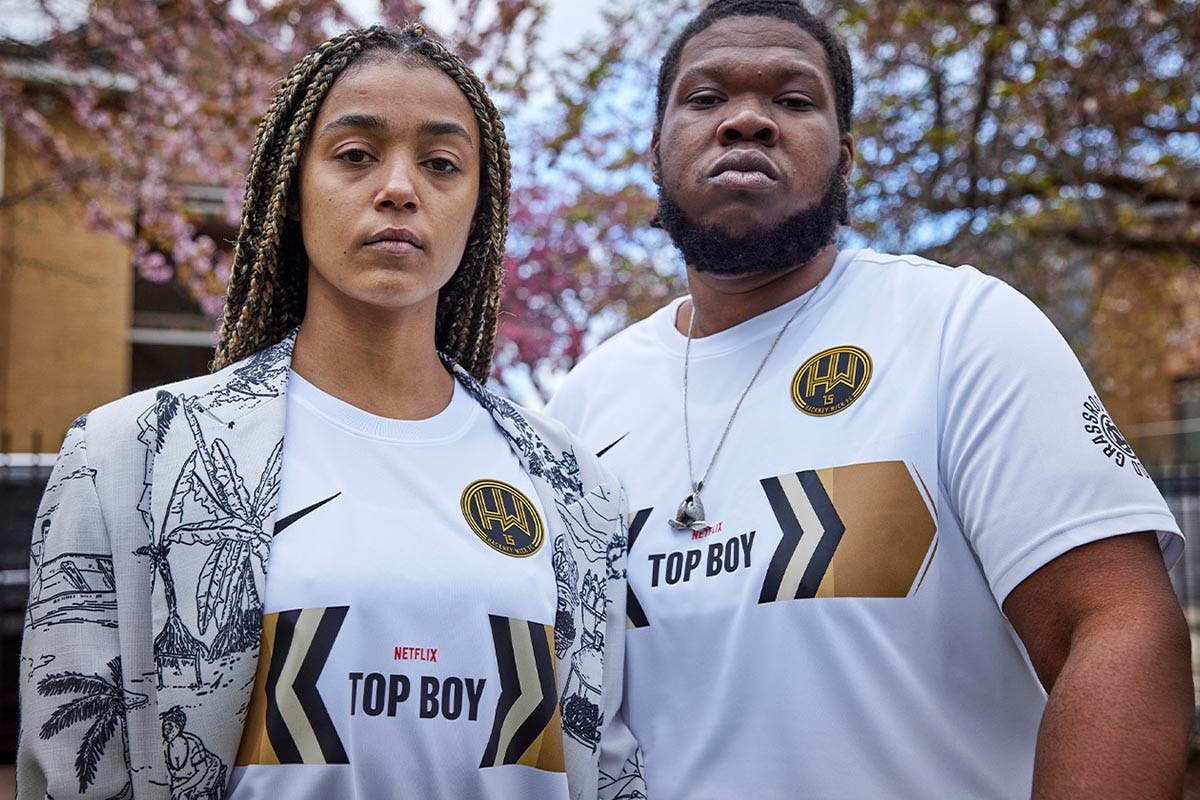 Netflix's Top Boy is representing for East London, becoming the official 2022/23 season kit sponsor for Hackney Wick FC, with home and away kits designed by LABRUM.
There's a charm in watching your favorite television shows or movies and recognizing the locations on screen. My home town makes a rogue appearance or two in Peep Show, which has always been a pointless bit of trivia we throw around and living in Hackney, you're either spotting Top Boy being filmed or finding yourself on location.
The cultural phenomenon is largely filmed across areas of Hackney in East London, predominantly in the London Fields area (which gets mentioned several times in the show), and if you pop down to Mare Street, you can grab a bite in the famously green-seated Number One Cafe.
I can't speak to Top Boy bringing in the same levels of tourism to East London as Drake has Toronto – given the show's graphic content, I'd be extremely surprised to see that happen – but it's certainly made parts of it far more recognizable.
Clearly, the show's creators and cast have an intimate understanding on the area, making it unsurprising that Hackney Wick FC would be their team of choice for a kit sponsorship.
Designed by LABRUM designer and founder Foday Dumbuya, the zig-zag kits (inspired by traditional African designs) are decorated with the Top Boy logo at the center. Both the home and away kits are made up in a palette of gold, black, and white, featuring the Hackney Wick FC charity, Grassroots For Good's logo.
You can shop the new Hackney Wick FC kit online via Kit Locker.