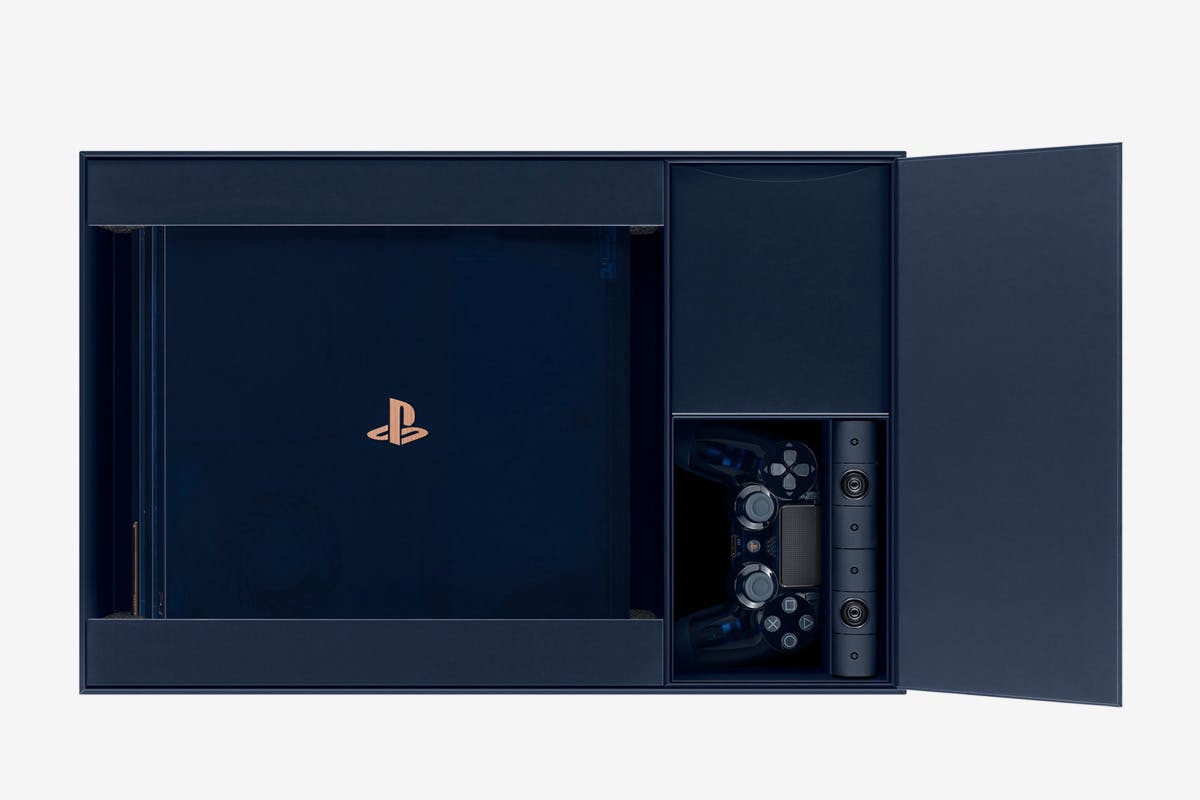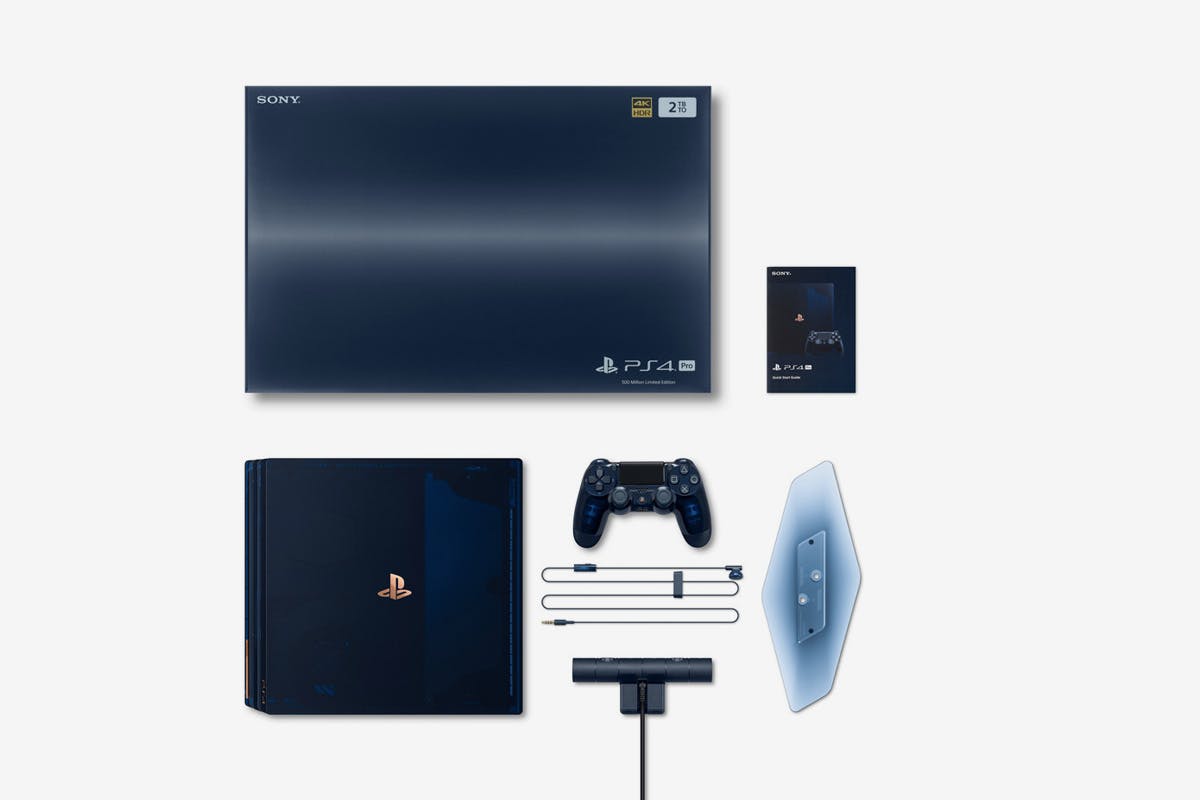 Sony has now sold 500 million PlayStations since the first model launched in 1994, so the company is celebrating that milestone with the release of a sleek special edition PS4 Pro.
A blog post by PlayStation worldwide marketing senior vice president Eric Lempel revealed that only 50,000 units of the new machine will be made available. The console boasts a translucent dark blue shell and matching DualShock 4 wireless controller, both of which glow blue when in use, as well as a PlayStation camera, vertical stand, and mono headset.
The 500 Million Limited Edition PS4 Pro also has a huge 2TB hard drive, meaning you can store tons of games, apps, videos, and so on. Each console will feature a commemorative copper plate on the front, which has been etched with the limited-release console's serial number. An (undisclosed) number of "extra special" units will also be part of the drop, bearing serial numbers that mark important dates in PlayStation history, such as the original PlayStation's US launch date (09995 — September 9, 1995).
The 500 Million Limited Edition PlayStation 4 Pro is out on August 24 and retails for $500.
Do you plan to cop this new PS4 Pro? Let us know in the comments.
Next, Magic Leap is now selling its $2,295 AR headset.