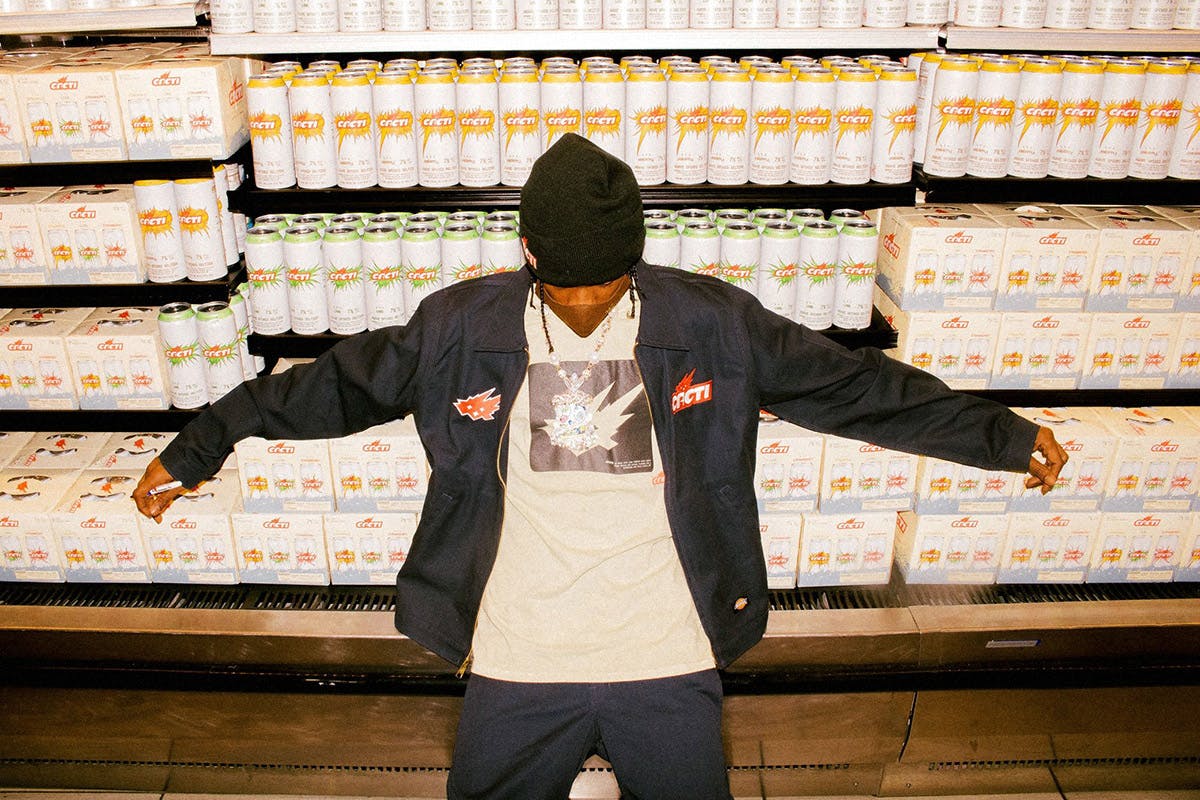 The Cactus Jack empire has two founding pillars: intoxicants and merchandising. A Travis Scott-branded tipple, then, was only a matter of time.
Cacti, a line of spiked seltzers produced in partnership with beverage giant Anheuser-Busch, launched earlier this month. In proper Scott style, it sold out immediately. Even the merch used to stock it is now up for resale.
Out of duty-charged curiosity, Highsnobiety scoured a ZIP code's worth of bodegas to grab a case, then poured a few cans straight up. Does Cacti deserve the hype? Here's our honest review.
The Antidote
First things first, Cacti is a fermented malt beverage (FMB). While the drink may have been inspired by Travis' love of tequila, there's no tequila in Cacti. The booze base is made from sugar cane mixed with yeast, similar to competitors Truly and White Claw. The "100% premium blue agave" mentioned on the label refers to the ingredient's use as a flavoring and sweetener, not as a part of the alcohol itself.
Cacti launched in three flavors: Lime, Strawberry, and Pineapple. Each tips the scales at seven percent ABV and 150 calories per 12oz can. For this test, I grabbed two friends, a nine-can variety pack, and also, some water.
The Night Show
So how does Cacti stack up? Honestly, it's not bad.
Our panel of three liked Cacti's refreshing taste and fun, sugar-rush flavors. The clear favorite was Pineapple, which had an almost out-of-place complexity, including botanical notes and a strong fruity nose. Lime was light, tart, and the most crushable of the three. Strawberry was, indeed, flavored like strawberry (Quote: "This is a 21+ Pixy Stick.")
Each flavor was enjoyable, and the cans went quickly. However, Cacti has two thorns in its side.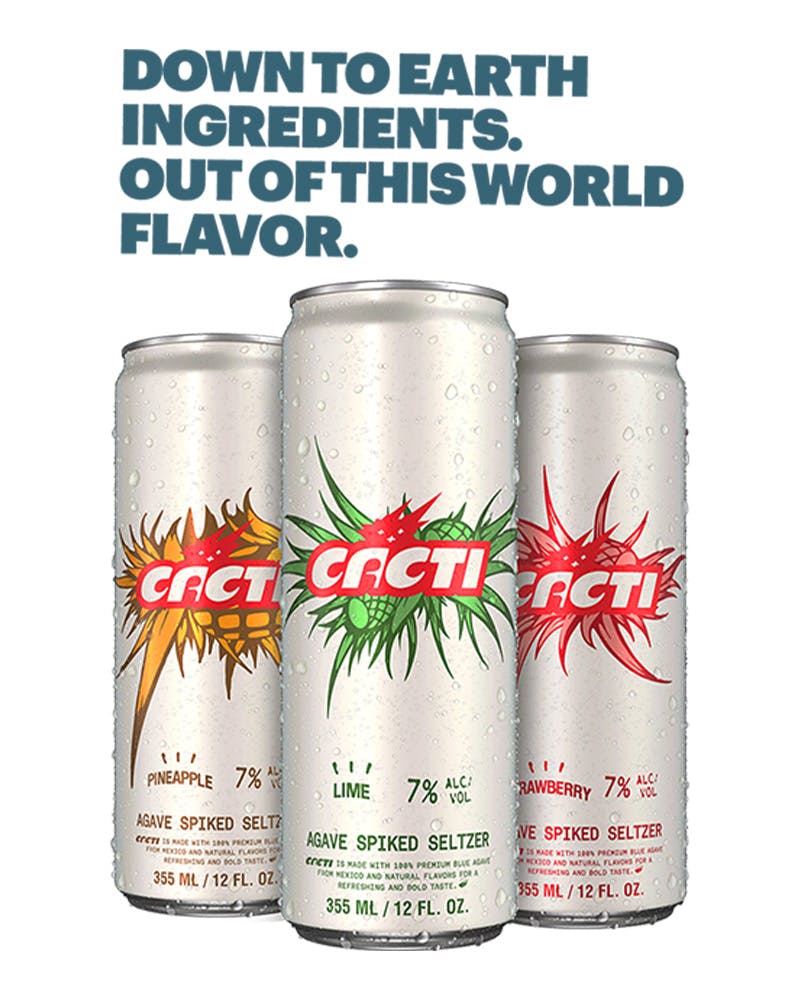 For one, at seven percent ABV, a case of Cacti (let alone a big can) is a commitment. The finish is sharper than on a standard five percent ABV seltzer, and oh yeah, you're getting turnt up quick. This would be a hard one for casual day-drinks. Two cans into the taste test, it was questioned whether we were too dulled for can three. Thankfully, can three was Strawberry — the hi-vis vest of added flavoring.
But more than that, the poke with Cacti was its indistinction.
Other than the Travis connection and admittedly cool packaging, there's not much here to call its own. ABI cousin Bud Light Seltzer also has a radioactive Strawberry leading a rich Pineapple and palette-cleansing Lime. Frat fuel White Claw offers the same. When a nine-pack of Cacti costs the same as a 12-pack of the others, it's hard to get away from the thought that you're paying more for the Cactus Jack colorway.
But hey, that's the fun of it, right?
Walking home from the bodega case in hand, a young 20's dude in a college hoodie peeled off from his group of friends to ask where I scored the Scott seltz. It was a bonafide head-turn — the reason most of us buy the things we bring into the public anyways. You wouldn't get that reaction from White Claws anymore than you would GR Jordans. But Cacti? Travis Scott's Cacti? Now that's cool shit.
Cacti might be the closest we get to real-life Booty Sweat. And in that, there's joy.