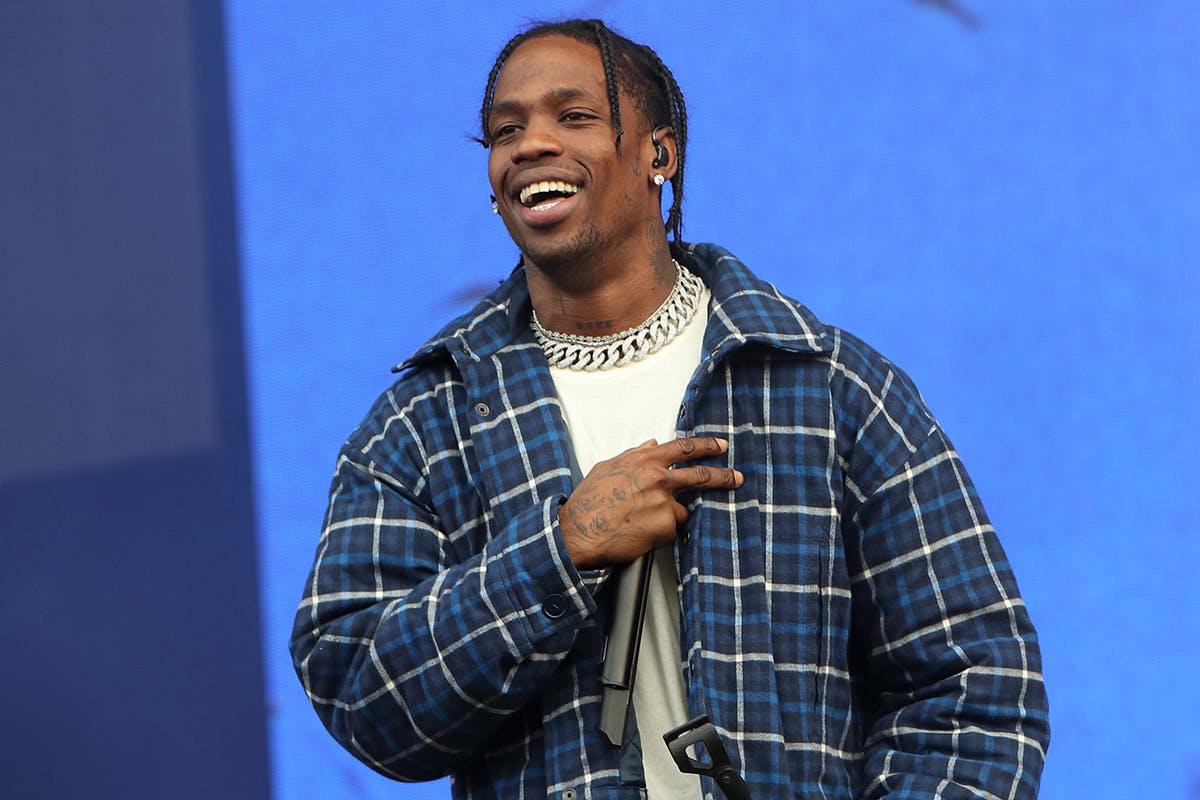 Yesterday, Travis Scott's latest single "Highest in the Room" debuted at no.1 on the Billboard Hot 100 chart, and the rapper thanked his fans by giving away free merch.
Released via Travis Scott's website, the free merch arrived in the form of a limited-edition T-shirt. Dubbed "HOT 100% OFF," the tee features a cartoon face saying "I paid for this rage," as well as "Highest in the room, for promotional use only" printed on the back. Check out the T-shirt here. Unsurprisingly, the free merch is now sold out and there's no official word on whether it'll be restocked.
The free T-shirt isn't the only "Highest in the Room" merch. Last week, the rapper released his own merch collection to celebrate the single, alongside a co-branded release with Jordan Brand.
In case you missed it, watch the trippy video for "Highest in the Room" below.