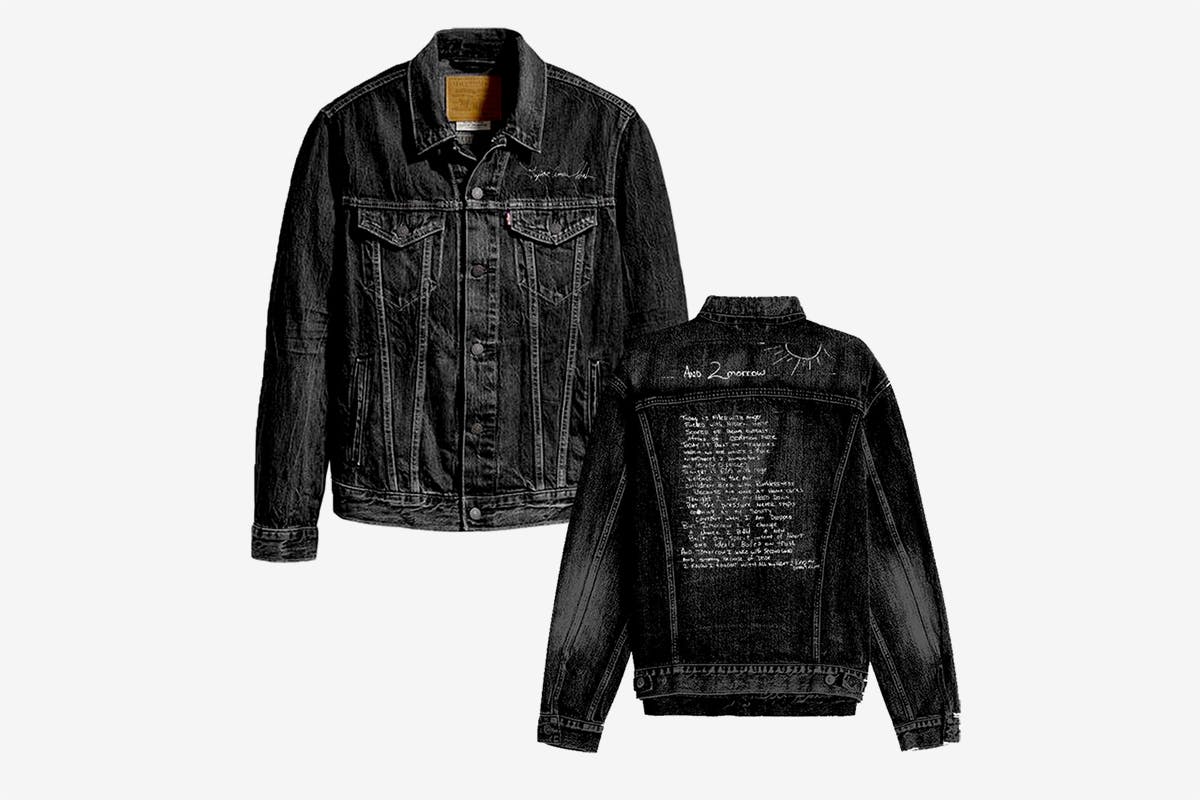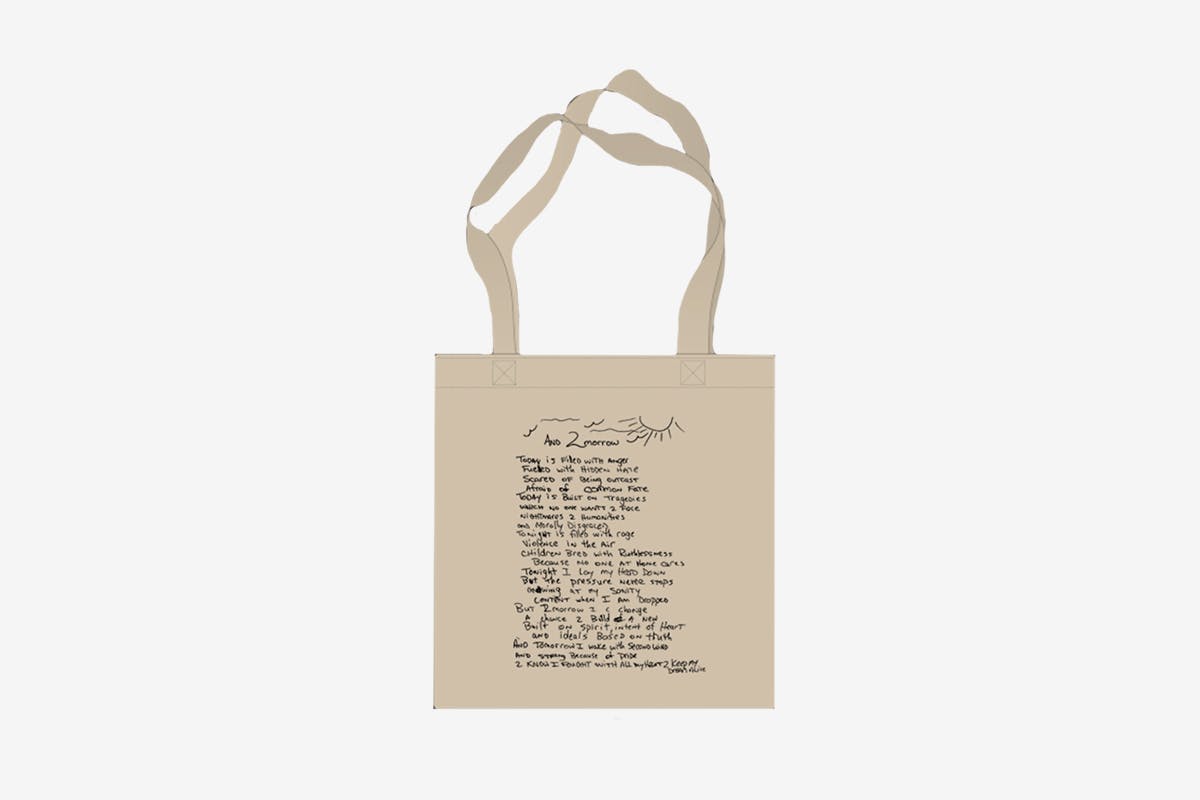 To celebrate National Poetry Month, Tupac Shakur's estate is releasing an exclusive merch capsule inspired by his poems.
The collection consists of a black denim jacket, a black hoodie, and black, orange, and white T-shirts, all of which are printed with the rapper's poetry in his handwriting. There is also a notebook for aspiring poets to write in, and a tote bag.
In fact, poets can win the entire collection by submitting an original poem on how they are inspired by Tupac and his music. For more details on how to win, click here. For us non-poets who want to pre-order the collection, head here. The collection ranges in price from $15 for the notebook, to $120 for the jacket.