Virgil Abloh's legacy continues to inspire, evident with a skateboarding invitational created in his honor.
Architecture c/o Virgil Abloh™, the creative studio conceived by Abloh while at Nike, hosted the first annual ABLOH Skateboarding Invitational with Miami skate brand Andrew, in recognition of Abloh's presence within the skateboarding space.
Abloh shared a passion for forging entries to various creative spaces for everyone, skateboarding included. An open invitational skating event where pros and amateurs alike participated in activities aligned with Abloh's mission. An extensive roster of heavy hitters graced Lot 11 Skatepark Miami, including Blake Carpenter, Dashawn Jordan, and Monica Torres, who were met by an even larger community of skate enthusiasts. All came to celebrate the name, that is, Virgil Abloh.
On Sunday, December 4 during Miami's Art Basel, the ABLOH invitational occupied most of the afternoon with a professional skateboarding demonstrations, obstacle challenges, open skate sessions, and a cash-for-tricks segment.
Miami's DJ Dza set the tone with tunes throughout the event, while artist B. Brendan Fowler hosted alongside pro skaters Theotis Beasley and Eric Koston (when they weren't too busy shredding the scene).
For those of us living in colder regions, Art Week in Miami looked like a picturesque scene of sunshine, warmth, and outdoor activities. Visuals from the ABLOH skateboarding event reminded me of those Southern California summers — the sunbathing, beach sports, and of course, skateboarding — which I'm seriously missing as I bundle up in NY as we speak.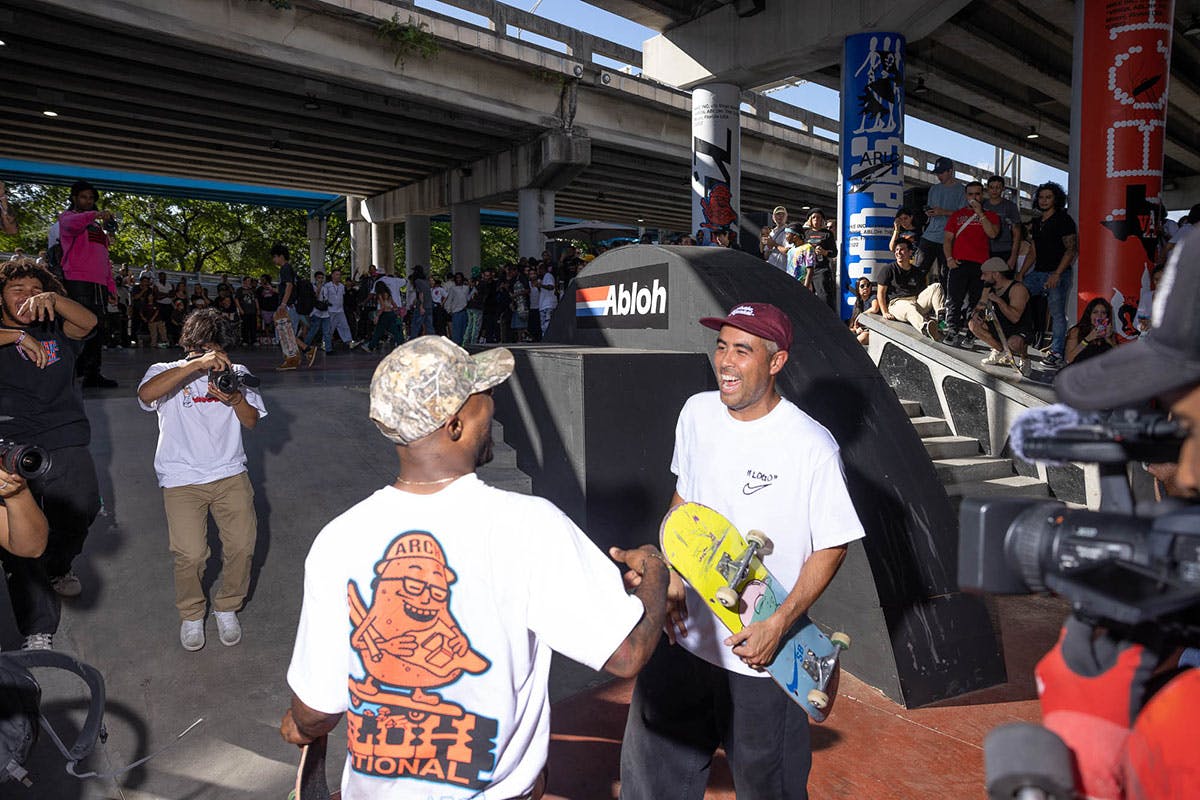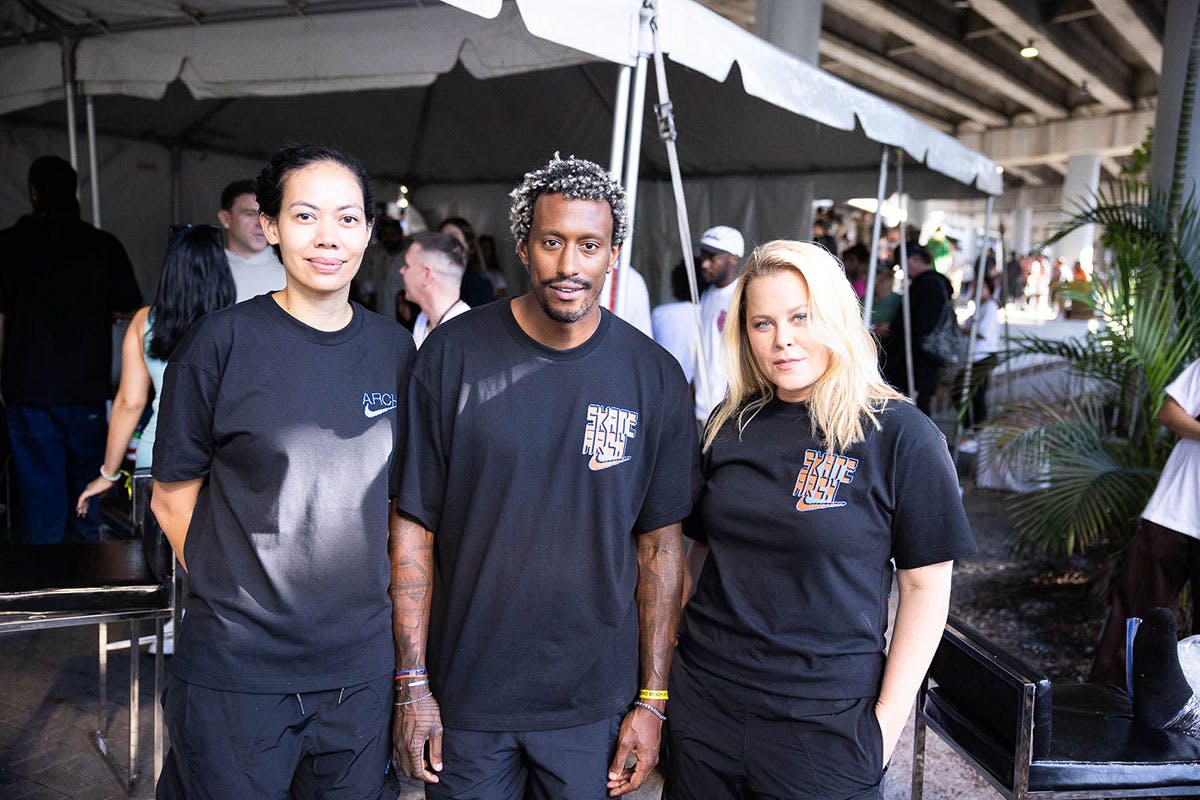 While I wouldn't consider myself a skateboarding expert by any means, I definitely would have enjoyed sitting in that audience, soaking in the sun, skater vibes, and Virgil Abloh's spirit.
The ABLOH Skateboarding Invitational is set to become an annual event. So, if you're living in one of those chilly cities, consider flying south for the winter next year to skate in Abloh's honor. I know I am.
Shop our favorite products