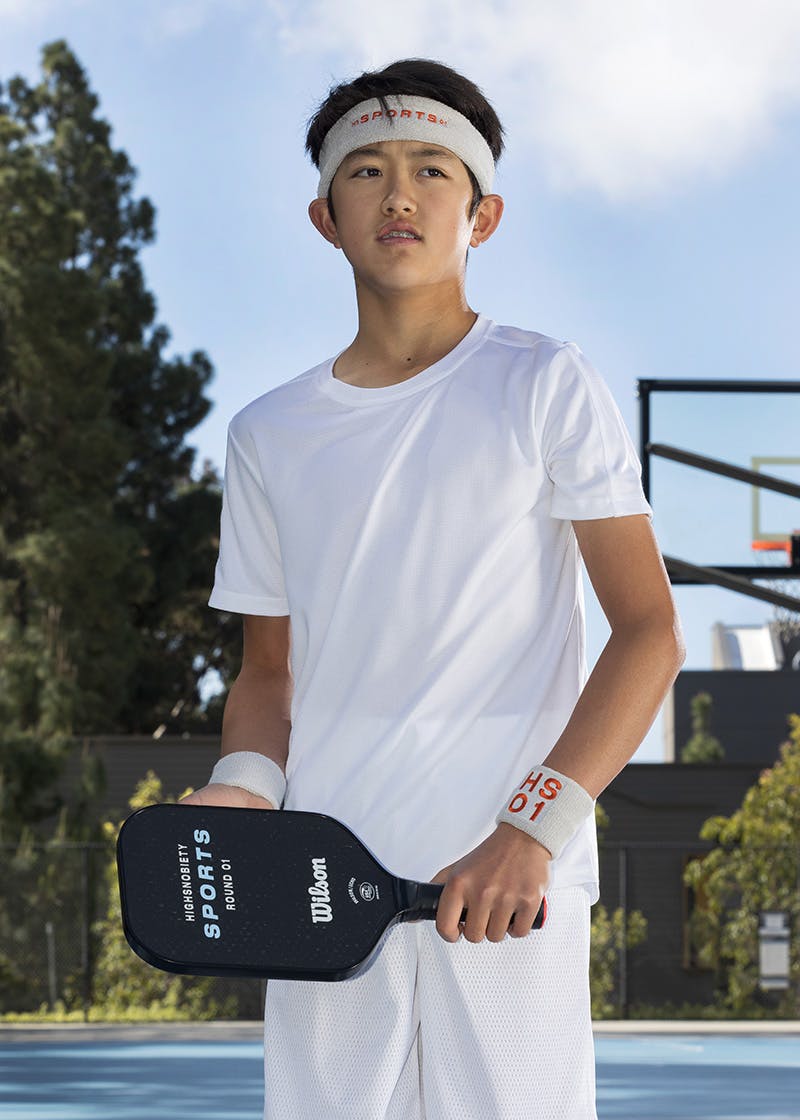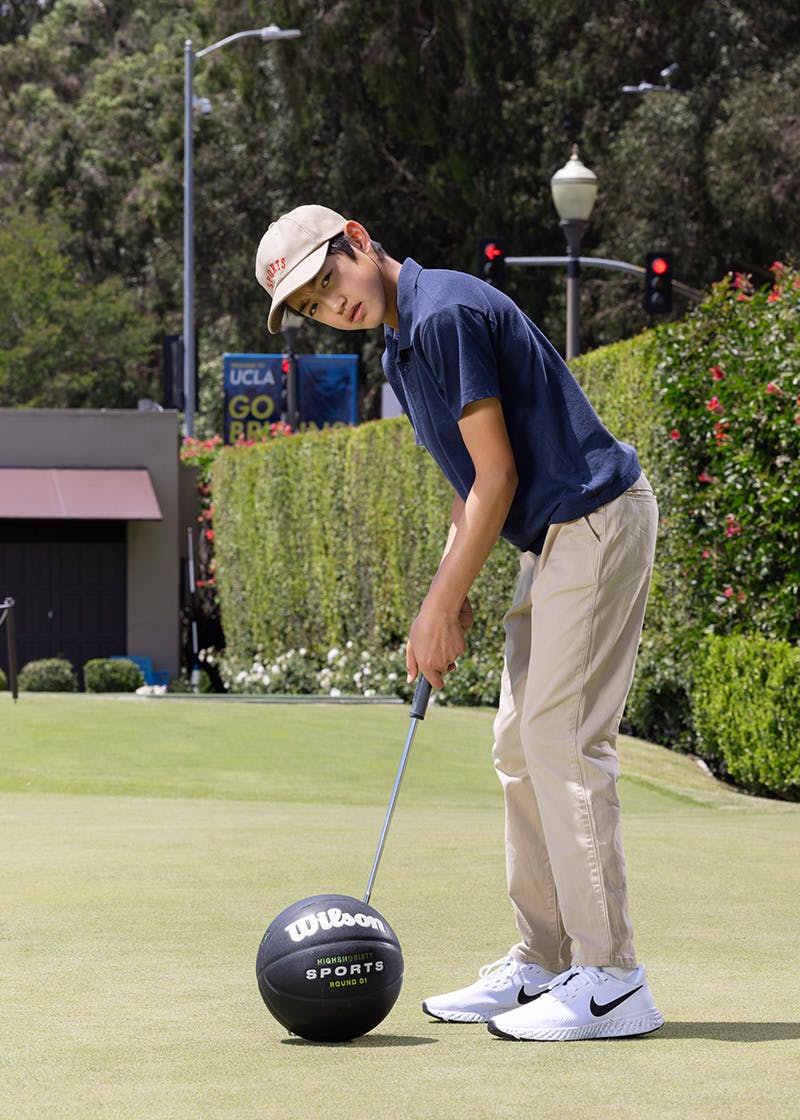 Highsnobiety Sports is our week-long exploration of the intersection between sport and style. Head here for the full series and check out exclusive drops via our online store.
Brand: Wilson
Release Date: May 16
Buy: Highsnobiety Shop
Editor's Notes: 
As part of Highsnobiety Sports, we teamed up with the pros of sports equipment — Wilson — to make some essentials for your summer athletic pursuits.
The collection includes a white golf ball and a set of paddles to play pickleball, America's fastest-growing sport which is a mixture of tennis, badminton, and table tennis. Given that Wilson is the NBA's official manufacturer, we also had to add a basketball into the mix, choosing a black one with gold accents to make sure you stand out on the court.
Acting as the model in our lookbook is Hill Wang, a 13-year-old golf prodigy. In the editorial, the Californian native playfully appears to have forgotten how to use the equipment needed for the sport he's currently making a name for himself in — or maybe he's showing us a new way to use the pieces?
Shop the limited-edition collection online below or swing by our pop-up store in Los Angeles, located at Fred Segal on 8500 Sunset Boulevard.