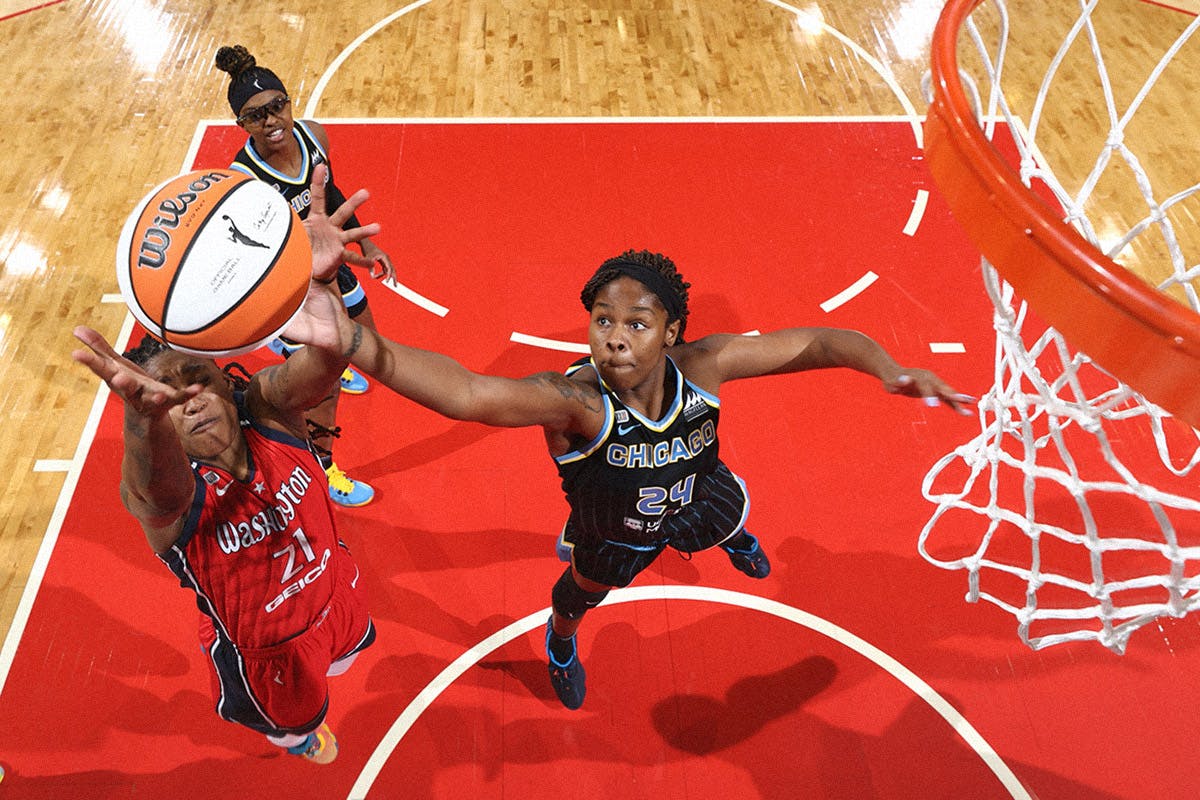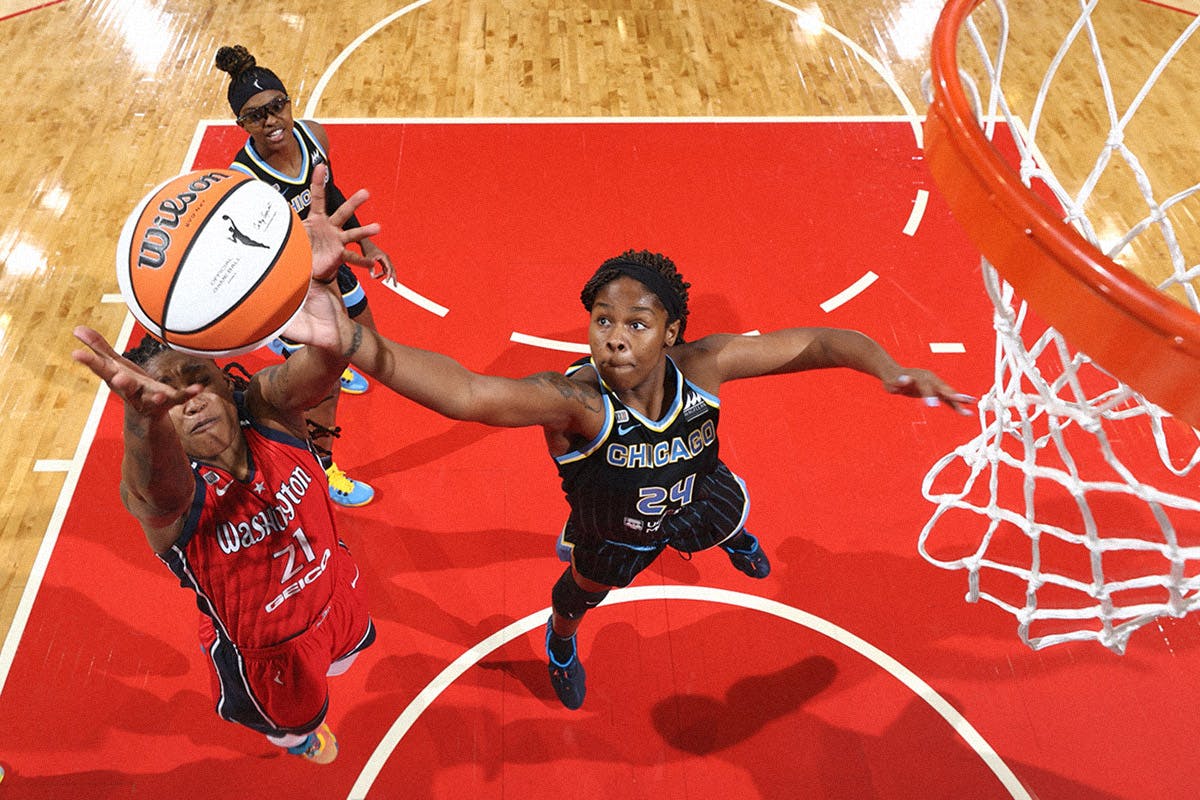 This weekend, the WNBA began its landmark 25th season – and it didn't disappoint. There is more momentum behind the women's game than ever before.
The 25th season will honor the league's growth, its greats, and its future through initiatives such as the "Count it" campaign, a new commemorative logo, the debut Commissioner's Cup, and the most comprehensive uniform and apparel collection so far, including jerseys that have been re-engineered to better fit female players.
Since it was founded in 1996, the WNBA has blazed a trail for women's team sports. On the court, it has showcased the strength and skill of female athleticism, and off the court, how the power of sport can be harnessed as a force for social justice and equality. Both have only increased in importance over time and, currently, closely mirror a zeitgeist that extends beyond sports and into many reaches of our lives.
As it enters its 25th season, the league continues to excel and gain in popularity — the WNBA finals saw a 15 percent increase in viewership last year, while that of most sports diminished due to Covid-19.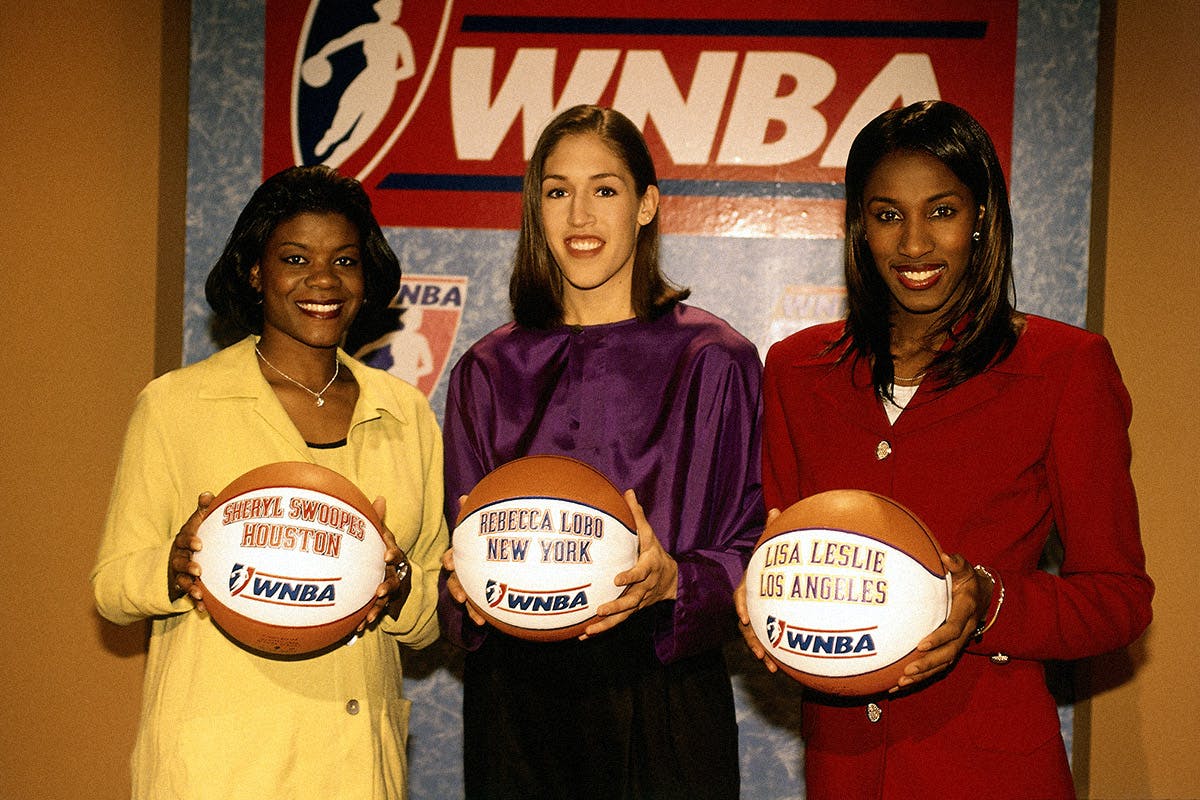 To commemorate the milestone season, we spoke to women from the basketball community about the impact the WNBA has had on them personally as well as on sport and society over the past 25 years. Each of these women is an authority on basketball, and through their work, are contributing to growing the sport and empowering the next generation of players.
Monica McNutt, basketball analyst & host
How have you witnessed women's basketball progress since you first started playing?
Community, appetite, and support have all grown tremendously. Coming up as a young girl, my friends were my teammates, and they played sports; I admittedly had tunnel vision because I loved the game so much, and my hometown is a bit unique. But when I reflect on it now, young women have so many more opportunities, resources, and support — but of course, we still have a long way to go.
What role has the WNBA played in that?
I was the little girl that knew the WNBA schedule like the back of my hand and would tell my dad I needed to be home in time to watch certain games. "If you can see her you can be her" is so true; the growth of the W and women's college basketball has given a new generation of female athletes goals, and not just because of the sport — the W is a place that celebrates all that girls and women are and can be, and does it with power. It's beautiful.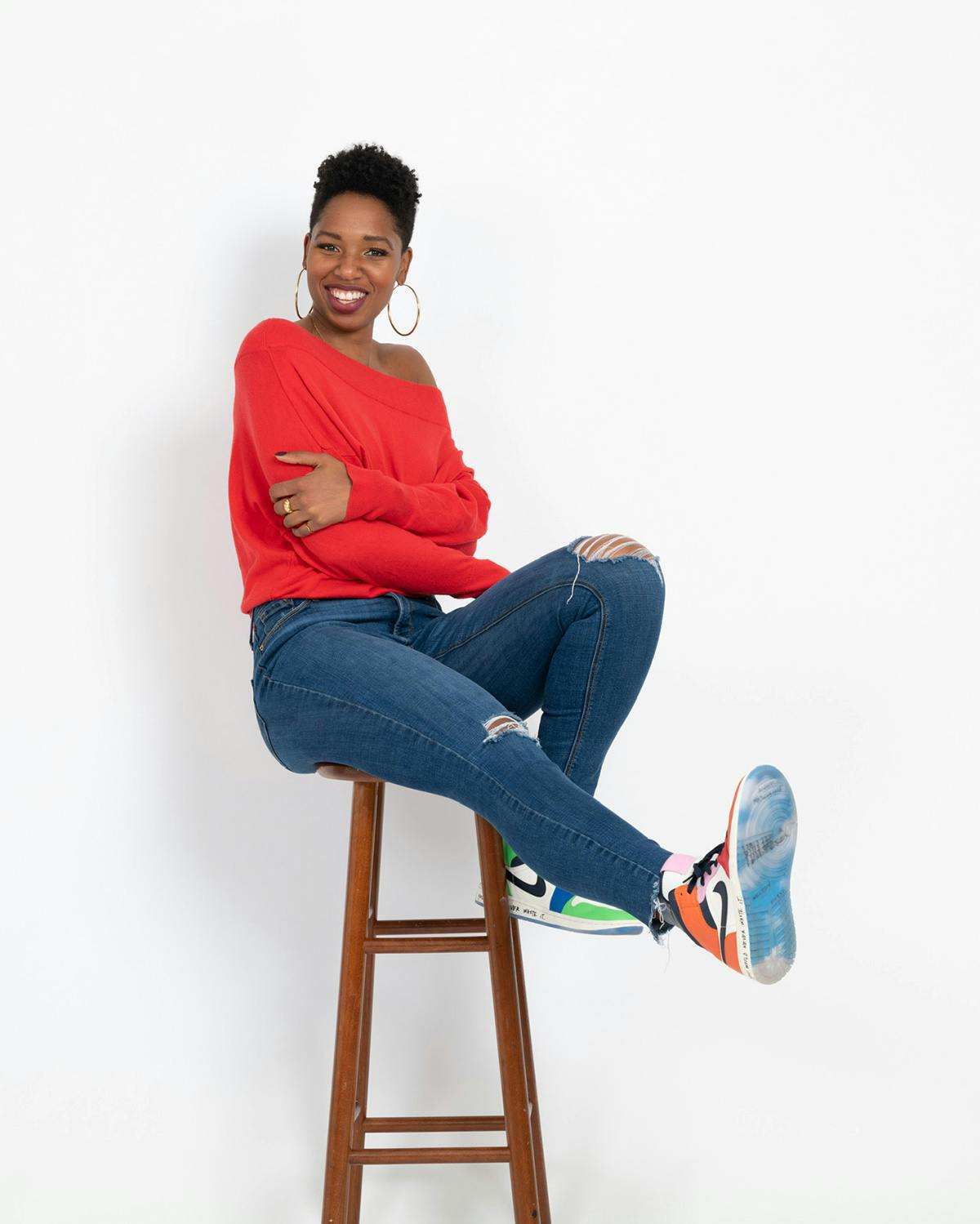 Last year, the WNBA celebrated a win in the fight for equal pay – what are the major obstacles that still need to be addressed?
Marketing is at the top of my list, and I think that encapsulates a lot; from games being on TV to product endorsements for teams and players, to partnerships that offer more visibility. The women of the league are so incredibly multifaceted, there's literally nothing they can't do. Part of women's sports becoming part of the mainstream lexicon is that women athletes have the same opportunities to be exposed and garner new fans, because the folks that have been with us since the Houston Comets aren't going anywhere — this is about growing the game.
The WNBA has always been a particularly powerful force for social justice. Why do you think that is?
These women uniquely represent marginalized groups and sports have given them a platform and a way to unify. They're ahead of the mainstream because they've already had these conversations that society seems to be so challenged by. They're solid in who they are as a league and individuals, and how they show up for one another.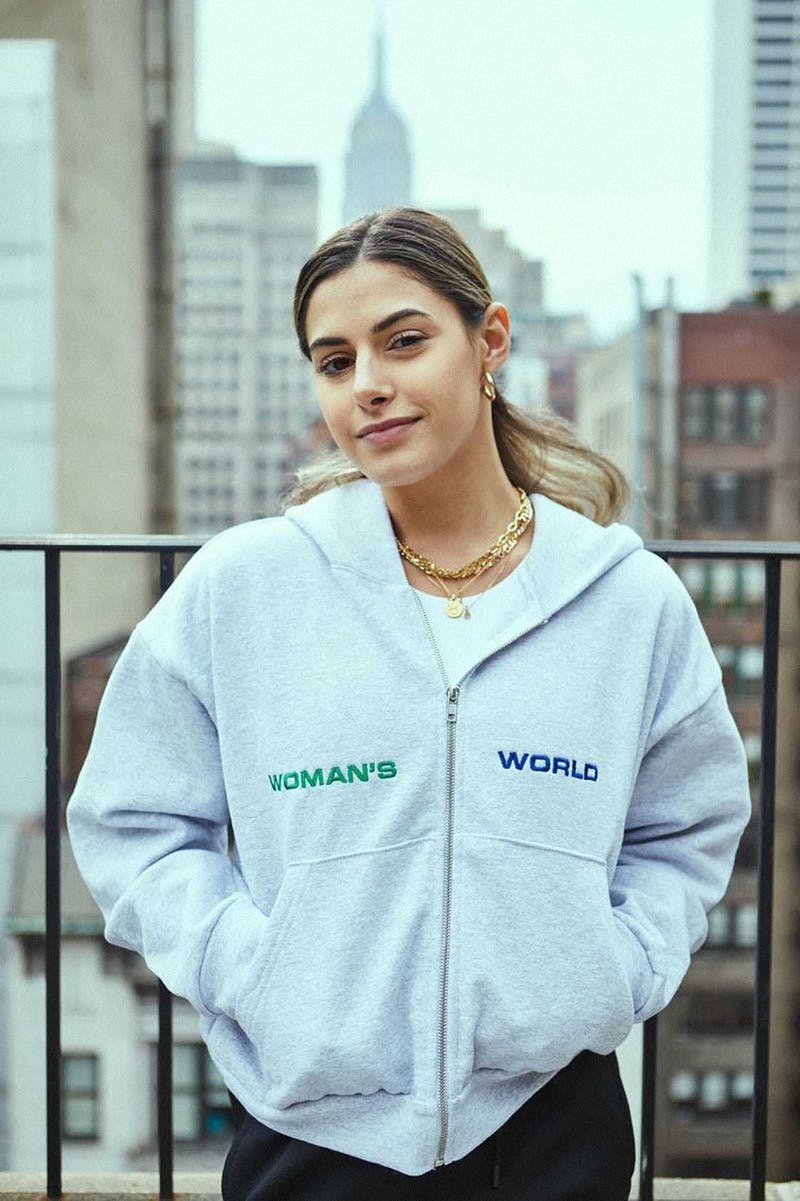 Camille Buxeda, creator of WSLAM
How has women's basketball progressed since you first started playing?
I actually never played beyond "for fun" growing up. I fell in love with the game because my dad played professionally in Puerto Rico, so I was constantly around it. What I can say is that the game has really evolved since I first started watching women's basketball. When the WNBA first started, it was predominantly veteran players that played a BIGS game. Extremely physical in the paint and post players were just that – post players. Now, you see an extreme development in athleticism, and a lot of younger players coming into the WNBA. We see dunks in high school and rookies trying things on the court that some vets didn't begin doing 'til later in their careers. Most of all, the game is more positionless than it's ever been. There's no longer strictly a post player or guard; you really have to be able to do it all.
What are the major obstacles that still need to be addressed to continue to grow the sport?
The biggest notion that needs to be squashed from on the court is the men's versus women's game comparison. The women's game as a whole is a different product. They are playing true team basketball, fundamental at its core, but with flashes of highlights and athleticism. The notion that it has to be compared to its men's counterpart will always hinder it from gaining new viewers, in my opinion, because the products are different; the players are different.
Beyond the court, brands need to begin investing in the marketing of these athletes and their personalities. You have the most diverse and inclusive roster of women playing the game, each of which provides something special. There's a huge opportunity there that brands are missing out on. And lastly, it begins with the youth. It's about getting young girls in and exposed to the game and showing them that they can have a career in basketball just as much as boys can.
What role does the WNBA play in that?
From a marketing standpoint, I've seen the league making the turn it's needed to in really marketing its unique players. This league is made up of the most diverse, inclusive, and impactful women — each of the 144 represents something different than a potential young fan could relate to and grow to love over time. I think that's the key to continuing the growth of the WNBA, really honing in on the incredible athletes they have. Make no mistake, either — the turn the WNBA has made is all a testament to the push that the women of the league have made. They've held everyone accountable in ensuring they are all investing in the women's game as they should, including the league, media companies, brands, and more.
What do you hope to see from the WNBA in the 25th season? I hope to see a continuation of the momentum that the WNBA created in 2020 into its historic 2021 season. Last year, the women of the WNBA made themselves known around the world, fighting for social justice reform and even changing the course of an election. Their influence in the world could no longer be denied, and that's what makes me so excited about this season. There's still a lot of work to do, but the 25th season should be just another year that the League continues to be elevated around the world.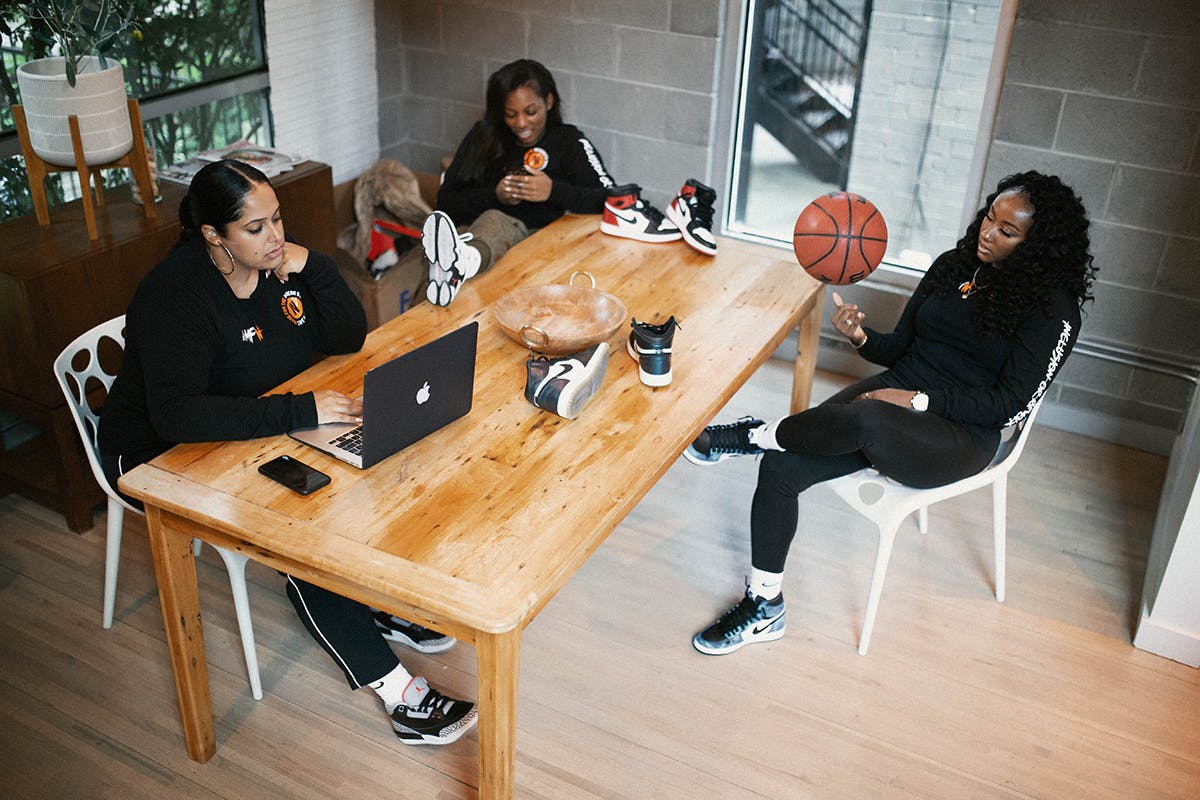 Bria Janelle, Simran Kaleka, and Melani Carter of Made for the W
How have you seen women's basketball progress since you first started Made for the W?
Since our conception in early 2018, there has been a lot more traction when it comes to the exposure and visibility of women's basketball, as well as the renewed interest in women athletes from sneaker companies and sports fans. Be it more spaces that came into fruition after us to further highlight them, or women athletes getting sneaker deals and even making history while doing it — such as Natasha Cloud being the first woman athlete ever to sign with Converse and Sabrina Ionescu signing a significant deal with Nike during her rookie year.
Jordan Brand also took the initiative to sign additional WNBA athletes in 2020. Joining Asia Durr, Maya Moore, and Kia Nurse, the band welcomed five new members — Jordin Canada, Te'a Cooper, Crystal Dangerfield, Dearica Hamby, and Satou Sabally — who now comprise the largest women's roster in the Jumpman's history. The peak interest in sneaker culture changed the conversation around the WNBA and has helped increase interest and attendance in games.
What are the major obstacles that still need to be addressed to continue to grow the sport?
It comes down to two main facets: telling these stories, and significant investment towards these women athletes, as well as independent platforms such as Made for the W; whether it's through content to showcase who they are and what they represent, increased salaries so they're not obligated to work multiple jobs, private air travel, or quality accommodation — essentially, what is provided to their male counterparts without question, especially since there are only 144 of them in the WNBA.
Recognizing improvements have been made is great, but knowing how much further it is for them to go is honest work. That's where Made for the W comes in, to further highlight and dig deeper on their stories, as well as understand the power of what a sneaker can do, and the many layers of bridging the gap to create a new narrative around athletes who deserve increased visibility, significant investment, and a space to belong. Never underestimate the power of a sneaker telling the story within itself.
What place do official industry bodies such as the WNBA play in that?
The WNBA plays a substantial role in ensuring these needs are met, and furthermore, creating an environment that is maintained with the intention of elevating these women who have invested so much into the game. They deserve reciprocity in all regards, and we look forward to seeing the future progress of the league towards these women athletes.
What would you like to see sneaker brands doing to better serve the women's basketball community?
We would love to see more visibility of women athletes being given sneaker deals, signature shoe lines, as well as women within the project, marketing, and design rooms. Having women represented throughout the process of investing and highlighting women in this space is so pivotal, and you can see it translate in the making of the shoe, the rollout of the drop, as well as creating a demand for it. It's far more organic when who you're investing in is actually involved in the process, too. It allows companies the opportunity to create an ecosystem and collaborate with platforms such as ours, that are focused on women's sports and sneaker culture.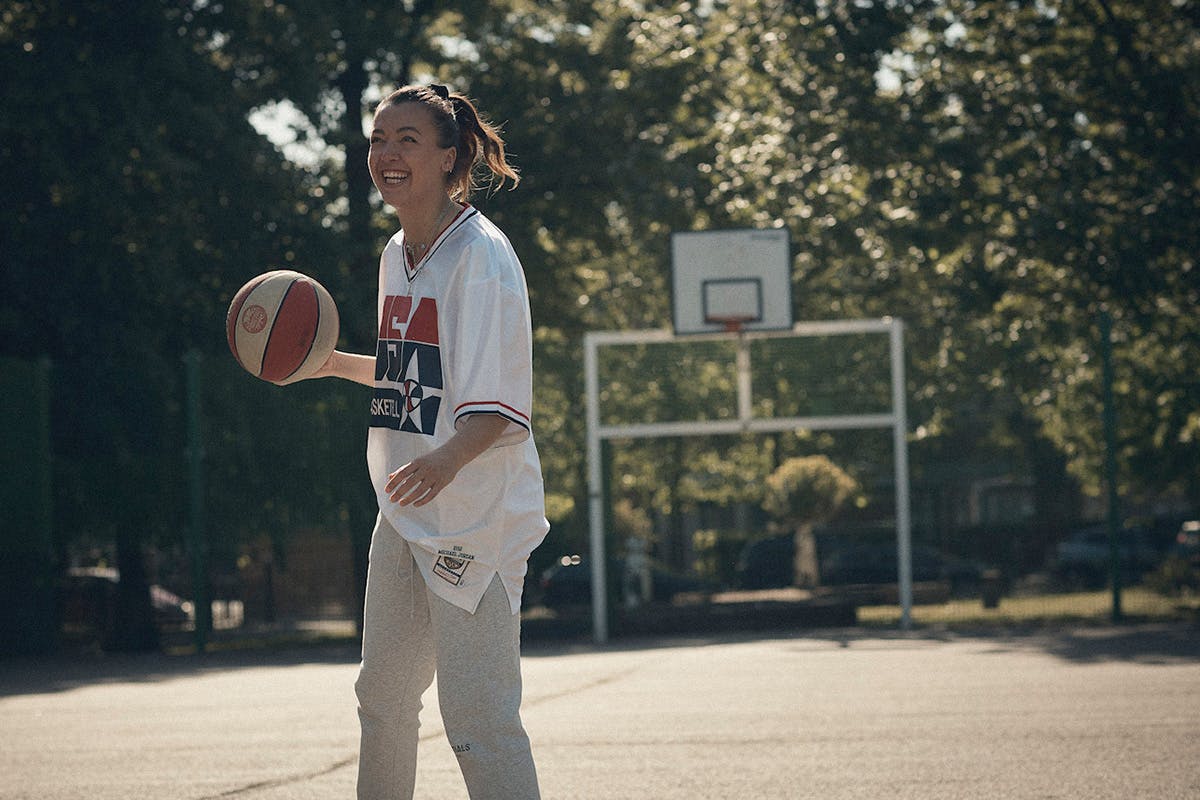 Giulia Zecchini, sneaker aficionado and ex-basketball player
How has women's basketball progressed since you first started playing?
I've played basketball in three different European countries and it has come a long way — from coaching and skill-based work to the development of athletes, sponsorship, TV deals, and so on. However, there is still a very long way to go. As much as I now see more girls than ever being given the chance to play this wonderful sport, there is still a big divide with the men's game. Girls have higher dropout rates and don't continue on their sporting track. At a professional level, we obviously haven't seen the women's game being pushed as far as it can go. With the incredible personalities and talent which are present in this sport, I can't wait to see what is to come.
What role has basketball played in your love of sneakers?
Basketball was the main reason I first got into sneakers. I grew up watching And1 mixtapes and obsessing over freestyle basketball. And1 Tai Chis were always my choice of sneakers on court and I had them in a rainbow of different colorways. It took me very long to actually adopt basketball/performance sneakers for more of a lifestyle look, as growing up in Italy, I mostly wore Air Maxes and Vans, but eventually, the two worlds collided, and now my collection is primarily basketball silhouettes from Jordans to Iversons, Kobes to Lebrons.
What would you like to see sneaker brands doing to better serve the women's basketball community?
I would love to see one of the big sneaker brands give a WNBA athlete (or more!) her own signature silhouette. As much as I love Sue Bird rocking Kyrie PEs and Ty Young showcasing her incredible collection, it is time to develop a female-led shoe again and make it dope so both men and women want to rock it on the court and off.
What do you hope to see from the WNBA in the 25th season? I am really excited about some of the Rookies joining the league this year. Both homegrown US talent such as Aari McDonald and women coming from overseas, like Awak Kuier. I am a big Ionescu fan, so it will be great to see her come back post-injury, and hopefully I can make a trip to the States in summer to catch some games, if they let fans back in the stadiums.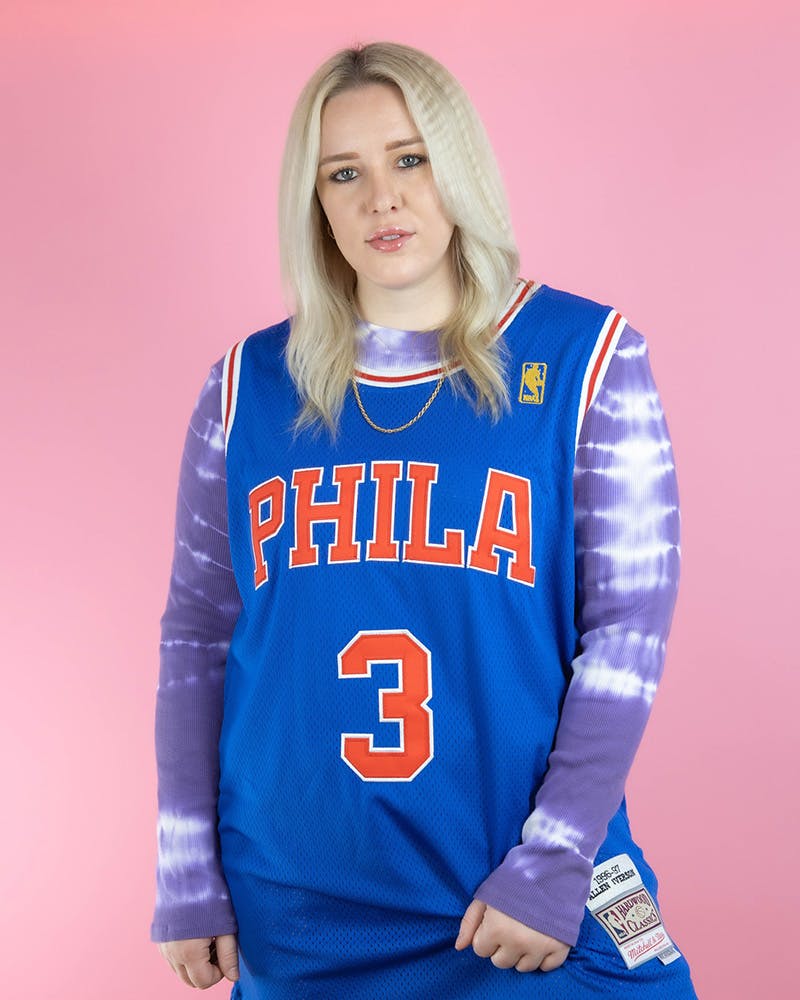 Liz Beecroft, psychotherapist and founder of MENTL.SESH
How have you seen women's basketball progress since you first started playing?
I started playing and learning the game of basketball when I was around three or four years old, a few years before the WNBA was founded. As I grew up with the sport, I typically looked toward the NBA to watch the sport or learn more about the game, with my role model being Allen Iverson (go Sixers!). The men's league was more established at this point in time, and as a kid growing up in the suburbs, we had more of a chance to get to view those games on TV rather than the women's games. The older I got, the more visibility the WNBA started having. I became more familiar with the likes of Sheryl Swoops, Lisa Leslie, and Dawn Staley, and began looking to these women as role models, giving myself inspiration to one day become like them. I never thought about having the possibility to be scouted, recruited, or get a scholarship in the sport until the early 2000s, and I really do think the birth of the WNBA made that possible for a lot of women. Today, as an adult, it's amazing to see how much progress has been made. Not only are people championing the WNBA, but we're also getting to know who these women are outside of their career, and hear some of their personal stories. I definitely think there's a lot of room to still grow — for example, I'd love to see Sue Bird have her own signature silhouette, rather than her own signature colorway on an NBA player's silhouette, and I'd also love to see these women being treated fairly and paid the same as their male counterparts.
How can we make basketball a more welcoming space for everyone?
That starts with treating women in the space fairly, with respect, and providing them with the same resources and opportunities that the men get to have. Doing this will not only help elevate the WNBA players of today but disperse the messaging into the younger generations, giving them more women athletes to look up to as well as having more representation for women in professional sports. I also think this sentiment can expand to all marginalized populations in order to share more diverse stories and make sports feel safe and welcoming for everyone who wants to be involved.
What role do official bodies such as the WNBA play in that?
Bodies like the WNBA send a message that there is a space for women to pursue basketball on a professional level. For many young athletes, sports become part of their identity. We invest so much time and energy that it's pretty common to dream of playing professionally. The WNBA showcases female basketball players — their talents, their skill sets, their swag, all of it. It gives young women a goal to strive for and a dream to go after.
Your work looks at the intersection of sports and mental health. Why is it so important to see more women playing sports?
Sports are a great way for people to find community, to have a healthy outlet to release your emotions, and to learn skills such as teamwork, communication, structure, and so much more. To have the visibility and representation of women in sports allows for the younger generations to have role models to look up to and serve as an influence into picking up a sport. Taking part in sports or athletics can be very rewarding and empowering; it can teach us how to set goals and achieve them, and how to mentally and physically prepare for the wins and losses that we face on the court or in life in general. Seeing more women in sports is so important as it's a way to make sure women have access to learning these types of skills, fundamentals, and becoming better versions of ourselves.