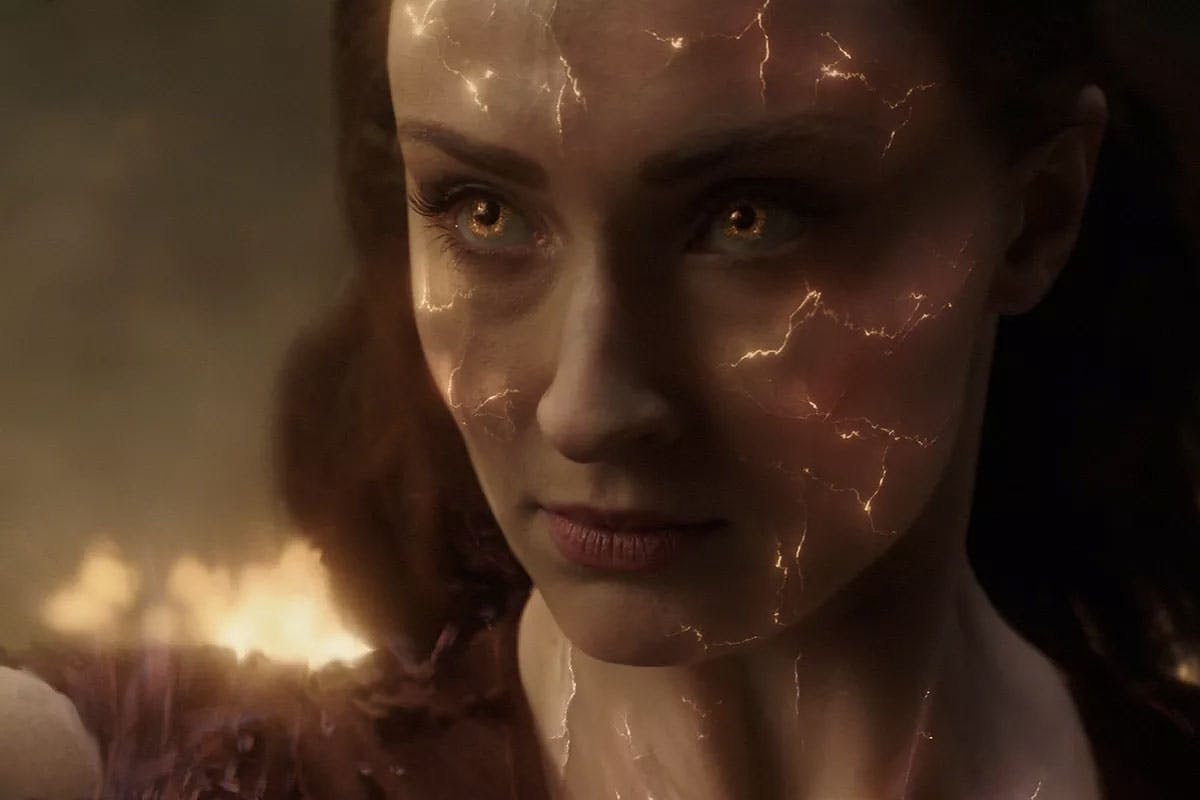 Tomorrow, the final installment in Marvel's X-Men film franchise lands in theaters nationwide. With Game of Thrones' Sophie Turner starring as the titular character, there was a lot of hype ahead of X-Men: Dark Phoenix. Sadly, as the critic reviews begin to come through, that hype seems to be dead in the water.
Unfortunately for X-Men fans, the film is being showered with disappointing reviews. Holding a sad 22 percent on Rotten Tomatoes, critics are mostly bashing Dark Phoenix for delivering a boring and forgettable conclusion to a franchise that has, previously, delivered bangers like Logan.
The verdict also seems to be out over Turner herself, whether she's able to drop the Sansa Stark crown and shift into other roles (of course, that talking point was unavoidable regardless of her performance).
Revisit the trailer for the movie above and then find our round-up of the critic reviews for X-Men: Dark Phoenix below.
Takes Risks
Dark Phoenix has its issues, but at least they're different issues from the ones hampering leaden films like X-Men: Apocalypse. It's easy to cheer on the risk-taking impulse behind the new film

Keith Phipps, The Verge
It's fine
While the result is not among the best X-Men movies, it's not among the worst either. It is safely in the middle range of "okay," flawed but with some things to praise and overall managing to maintain the status quo without improving it nor tanking it. Anyone who expected an embarrassment or a trainwreck won't find it here.

Mark Hughes, Forbes
Everyone looks bored
It's rather embarrassingly scripted and acted out by a cast who, pretty much across the board, look like they'd rather be anywhere else, but at least it's not quite as awful as "X-Men Apocalypse," "X-Men Origins: Wolverine," or "X-Men: The Last Stand."

William Bibbiani, The Wrap
Unfortunately, [Simon Kinberg] tries to explain the mysteries of the Phoenix with a dead-on-arrival subplot involving a race of alien body snatchers whose leader is played by an uncharacteristically listless Jessica Chastain. Her heavy-lidded gaze, presumably meant to suggest otherworldly detachment, merely holds up a mirror to the audience's boredom.

Justin Chang, Los Angeles Times
Verdict is out on Turner
The movie is so eager to get itself over with that its title anti-heroine even seems an afterthought. Mostly, Turner does the same "what is happening to me???"/"I can't control it!" scene over and over, leaving us still unsure if Turner is a star who can shake off Game of Thrones and assert her talent elsewhere.

Richard Lawson, Vanity Fair
Turner might be a one-trick pony — I don't see her signing on to "The Hangover: Part V" anytime soon — but it's a winning trick. She's intensely vulnerable here, and you feel for her quest to fill the childhood void that the death of her parents left.

Johnny Oleksinski, New York Post
Disappointing franchise finale
The point of a phoenix, dark or otherwise, is that it rises from the flames. But these are the flames in which this franchise has finally gone down.

Peter Bradshaw, The Guardian
Compared with the conclusions of other major franchises — the most recent being Avengers: Endgame — this one seems distinctly minor league. The men who have anchored most of the X-Men outings are just spinning their wheels here, and while Jean's central dilemma is certainly dramatic enough, and is most closely entwined with the actions of two other women, what should have registered as genuinely powerful instead plays out in a pretty low-key way. In no way does this feel like a fulsome, satisfying destination to a journey that started two decades ago and logged about 30 hours in the telling.

Todd McCarthy, The Hollywood Reporter
What a 'bummer'
Was it worth the wait? Well, no, not really. Though Dark Phoenix isn't an unmitigated disaster, as a conclusion to a much loved franchise it's less a bird from the flames and more a damp squib.

Rosie Fletcher, Den of Geek
Sadly, everything about Dark Phoenix just feels unnecessary – and it shows in the performances, as everyone just seems to be going through the motions, wondering how on Earth their contracts aren't up yet. It's a stark contrast to Matthew Vaughn's rip-roaring, excitingly cool X-Men: First Class that kick-started this new cast. Now everyone looks bored ... What a bummer for this franchise to end on.

Mike Ryan, Uproxx