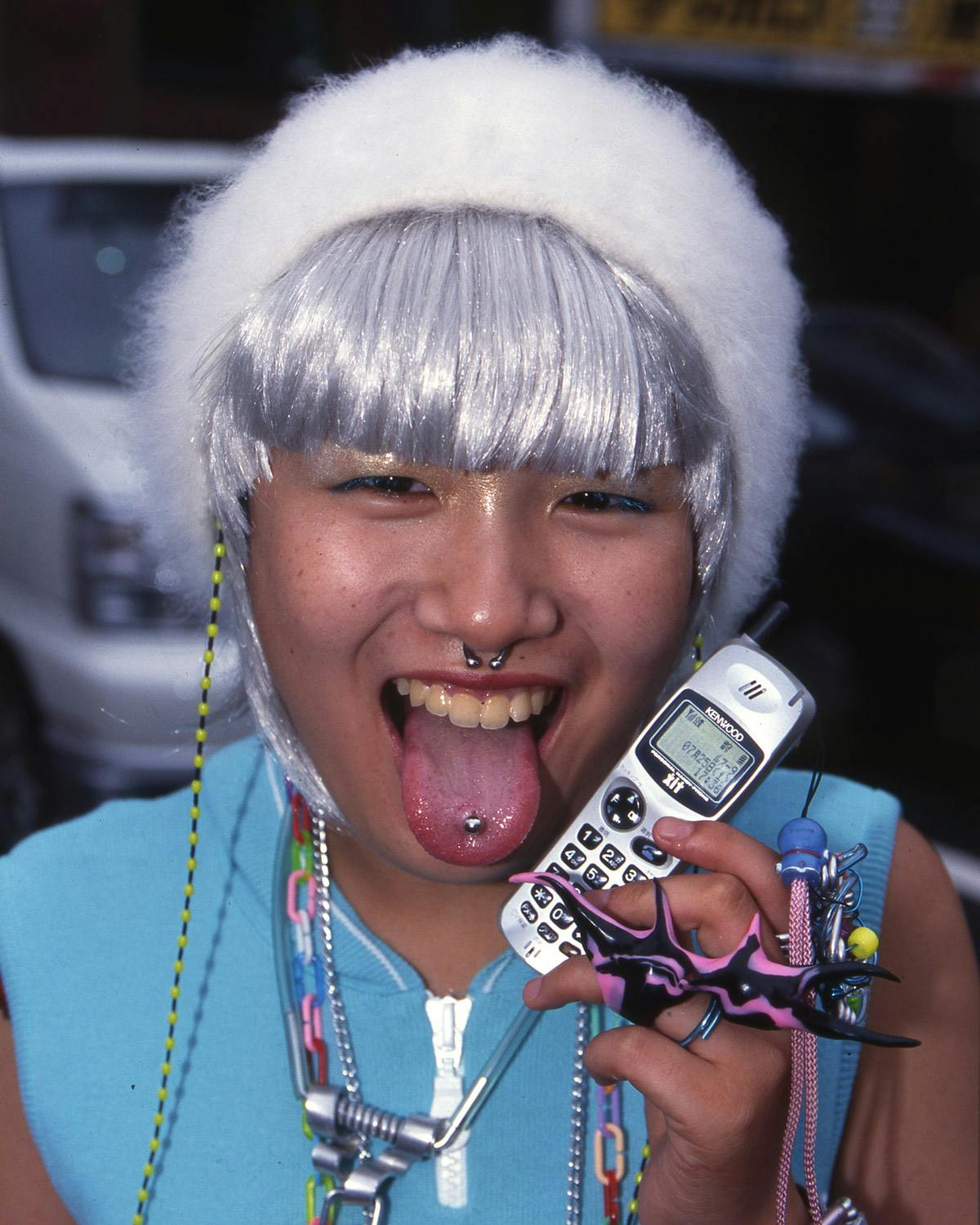 Experience this FRONTPAGE story and others in the new issue of Highsnobiety Magazine, available from retailers around the world and our online store.
Y2K was many things and nothing at the same time. By definition, it was a digital apocalypse that never happened. It was an era defined by the dot-com bubble, maximalist tastes, and the War on Terror. Y2K was the death of the '90s and the dawn of a new millennium. It was a sartorial nadir emblematized by Von Dutch hats and Juicy Couture. And, as we're learning today through its resurgence on TikTok and Depop, Y2K was the big bang (or Pandora's box, depending on your preferred metaphor) that unleashed Gen Z onto the world.
The economic "hemline index" theory argues that stock prices and skirt lengths move in tandem, shortening in times of plenty and lengthening when things go bad. Perhaps we might apply a Y2K-specific index that ties together midriffs and social politics? Indeed, today it is sometimes easier to imagine the end of the world than a belly button appearing in everyday life. As we in the present stay inside and the most famous clubs on Earth have closed their doors, we can only look back and imagine a time when the club dominated every echelon of fashion.
For more than two decades, Y2K has echoed through visual scrapbooks on Pinterest and Tumblr, becoming an aesthetic to be memorialized and (re-)invented in the Internet's quantum trend accelerator. For some, it is a time too close to be "vintage," and for others, it is a distant golden age. Either way, figures like Paris Hilton, Britney Spears, and Christina Aguilera, who were once the high fashion equivalent of nuclear waste, are finding themselves on the moodboards of a new generation of brands.
Instead of simply announcing its revival — to us, Y2K never ended, and that's precisely the point — we polled a few experts to pick apart the psychology and social dynamics of early 2000s pop culture and its reappearance today.
Mel Ottenberg – stylist, creative director, and the Editor-in-Chief of Interview Magazine
Our Editor-in-Chief, Thom, mentioned that you were "up in the club" during Y2K…
Thomas is correct. I was up in the club. But I was all over the East Village in bars filled with people wearing fashions, and I was up in the after-hours club until, like, Sunday afternoon, too. Back then, New York was the epicenter of nightclubs and people were going really, really hard.
Why do you think young people today find the Y2K moment so appealing?
There was a hedonism to that world. People wanted fun and jet-set partying in a way that was funny and entertaining but also really intoxicating. You would see the most beautiful girl walk out of a party in a full Baby Phat outfit and you'd think, "My God, the glamor is real."
Which key looks do you associate with Y2K?
I love seeing the skinny eyebrow come back. It really says "I'm a bad bitch." The erogenous zone of the stomach and the low-rise jean are very relevant. Low-rise pants should be back on the runway. The belly needs to come back. The butt crack needs to come back. Overall it's a very trashy, 2001 Britney aesthetic. It's very Filth Mart, the vintage store that's now in LA. Boot-cut pants, low-slung jeans, a rabbit tail, trucker cap, and cut-up T-shirt. Anything Aaliyah. The amazing thing about Aaliyah is that she looked perfect then and still looks perfect now.
Who do you think best embodies the revival of Y2K?
Alexa Demie embodies Y2K style perfectly. Bella Hadid absolutely kills it. Julia Fox is snatching it up completely in her new Ye era. I've watched all of Euphoria and there's a lot of major Maddy Y2K moments that [the costume designer] Heidi Bivens, who's been a girlfriend of mine since the real Y2K, does in those scenes. Kylie Jenner is really giving you that "bratty girl in an outfit matched to your car" look — like Devon Aoki in the iconic 2 Fast 2 Furious promo photos — but she does it in her own way. LaQuan Smith is really the fashion designer bringing Y2K to the masses via mega-celebrity girls like Kylie. Miaou is doing it right. They're one of the only brands doing the low-slung thing fearlessly.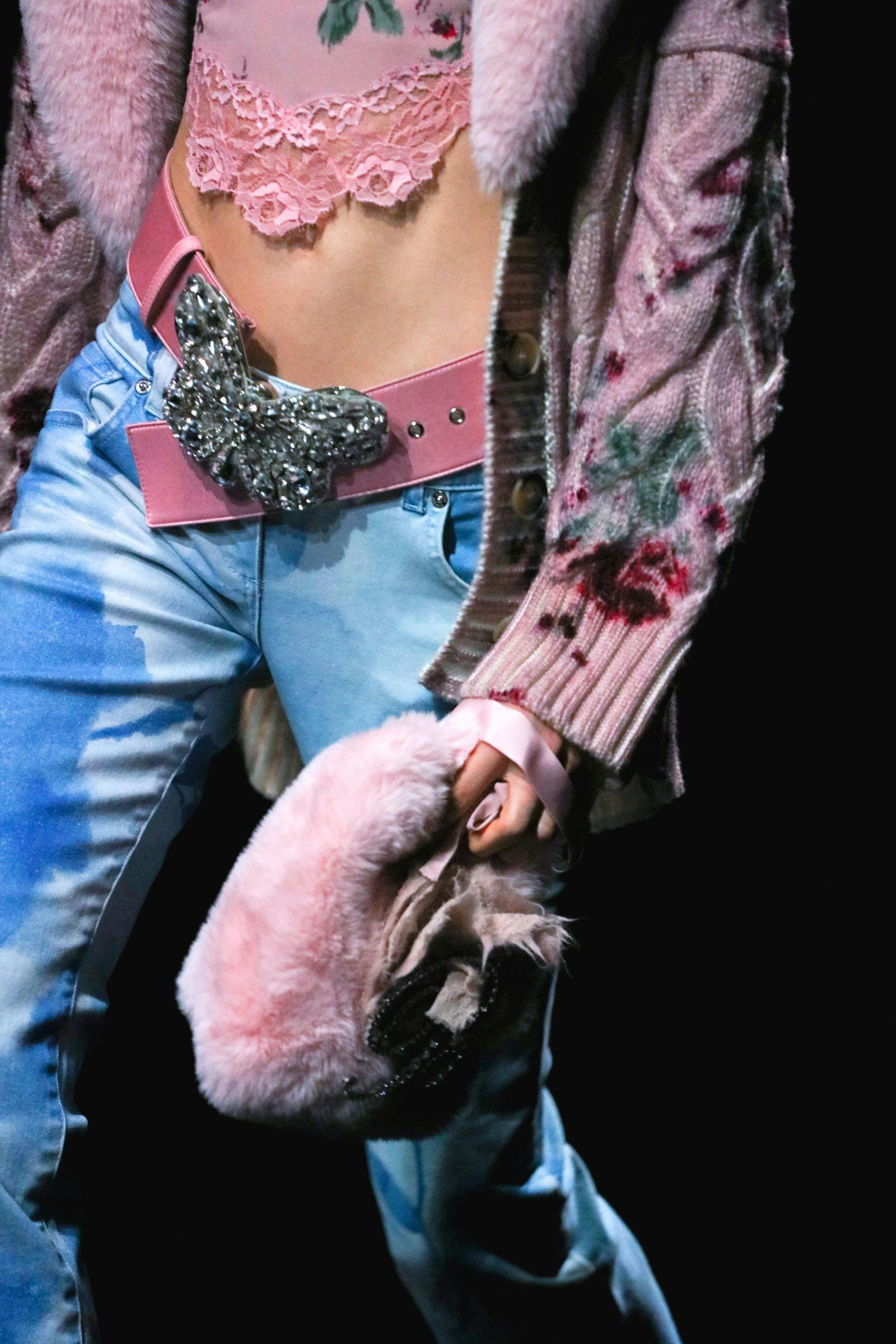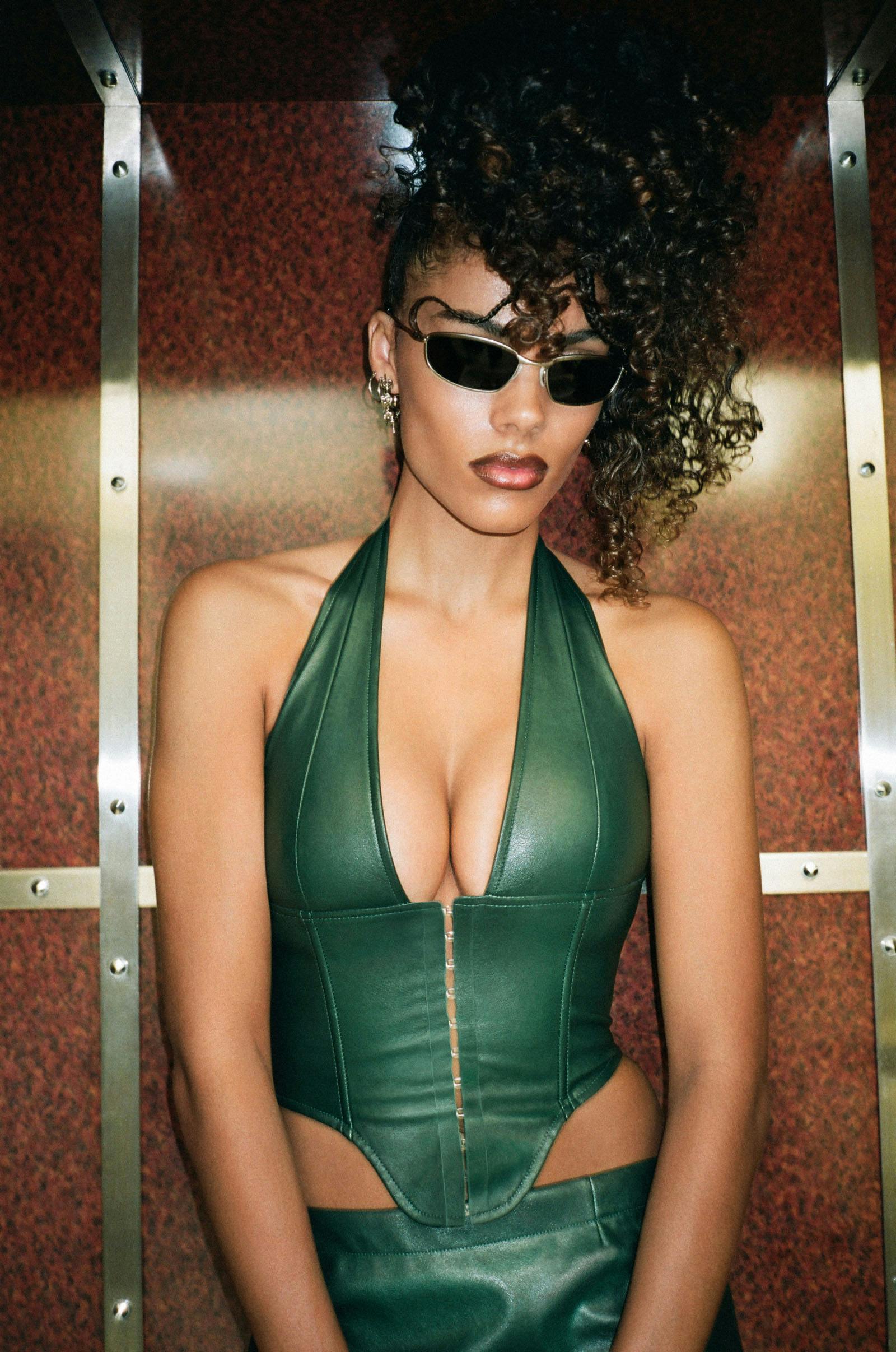 Robin Givhan – Pulitzer Prize–winning critic and the Senior Critic-at-Large for The Washington Post.
Let's talk the resurgence of Y2K style…
What is Y2K style? I associate Y2K with: "There's going to be a technical meltdown and the world's going to end at midnight." Can you paint me a picture?
Sure. It's the early 2000s, the era of Juicy Couture, velour sweatsuits, Baby Phat, Carly Simmons and her style, Destiny's Child, Lil' Kim…
It's all flooding back now. I just got PTSD thinking about a Baby Phat fashion show.
We're interested in why those styles are resurging, especially among this younger cohort who are embracing styles that people previously perceived as just horrible and ugly.
I don't want to sound condescending, but there's a common thread that links all generations. They're intrigued for the same reason previous generations looked back at other vintage fashion and felt like they were discovering something new, and doing it in a way that was so creative and ironic that the world had never seen it before. A lot of styles from that era were this odd Frankenstein combination of comfort and flesh; comfort and "look at me." I'm thinking about Juicy Couture tracksuits. I mean, nothing was more comfortable, and then you've got Juicy written across your tushy.
What distinguishes the style of the early 2000s from fashion in the 1990s?
When I think about the early '90s, I immediately think of grunge. The early '90s was the fashion pendulum swinging away from the ostentatious, logo-heavy era of the '80s. Everything was so big and showy and extravagant that fashion really had nowhere to go but to swing in the opposite direction. A lot of that fashion was still constructed out of quite luxurious fabrics, but it was understated. It was about not showing off. To me, the Paris Hilton and Baby Phat era really was about showing off. It was also the beginning of street fashion as a form of luxury. It was when the city met the mall — these very urban, cool ideas that, to me, got watered down for a more mass, suburban audience.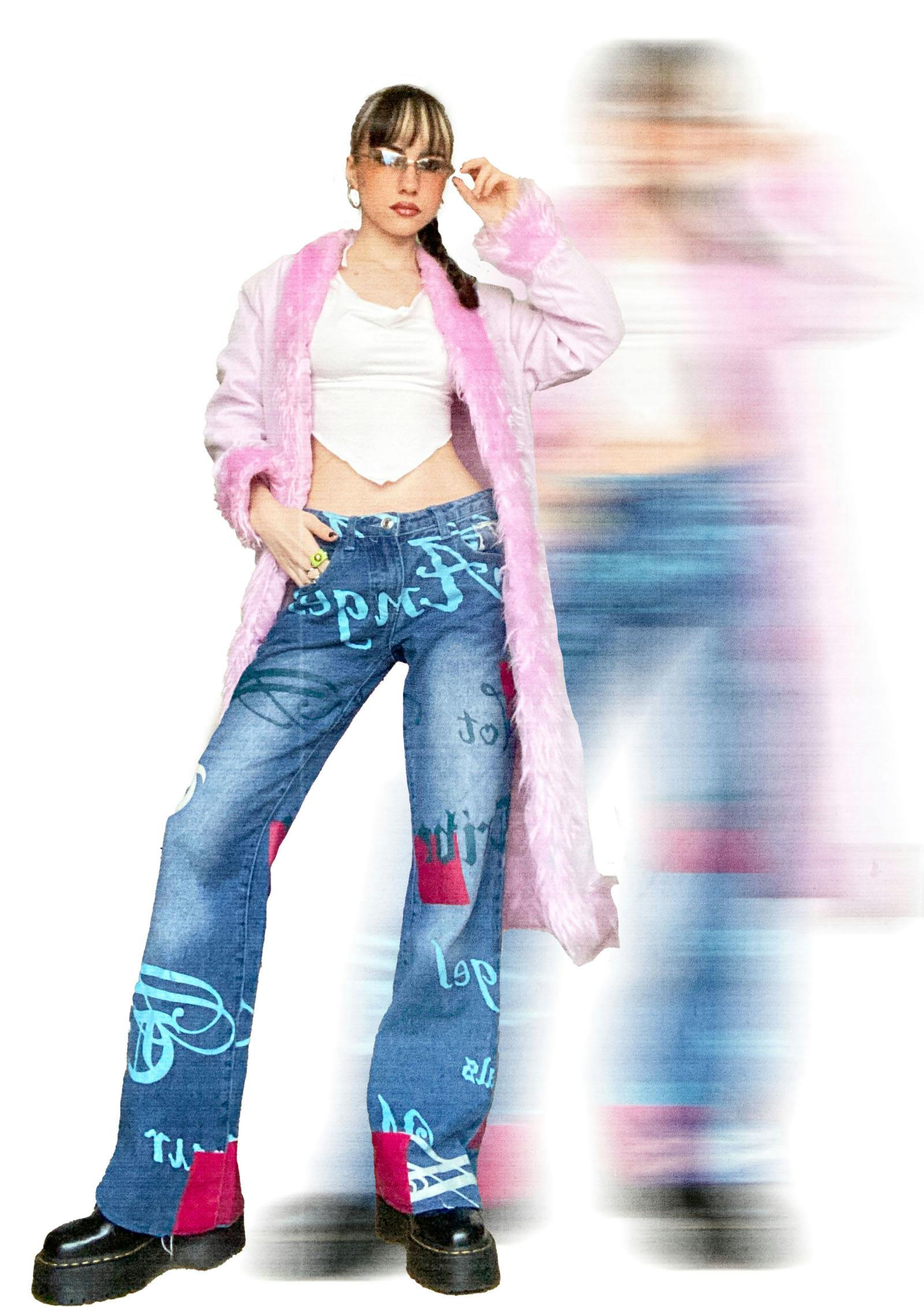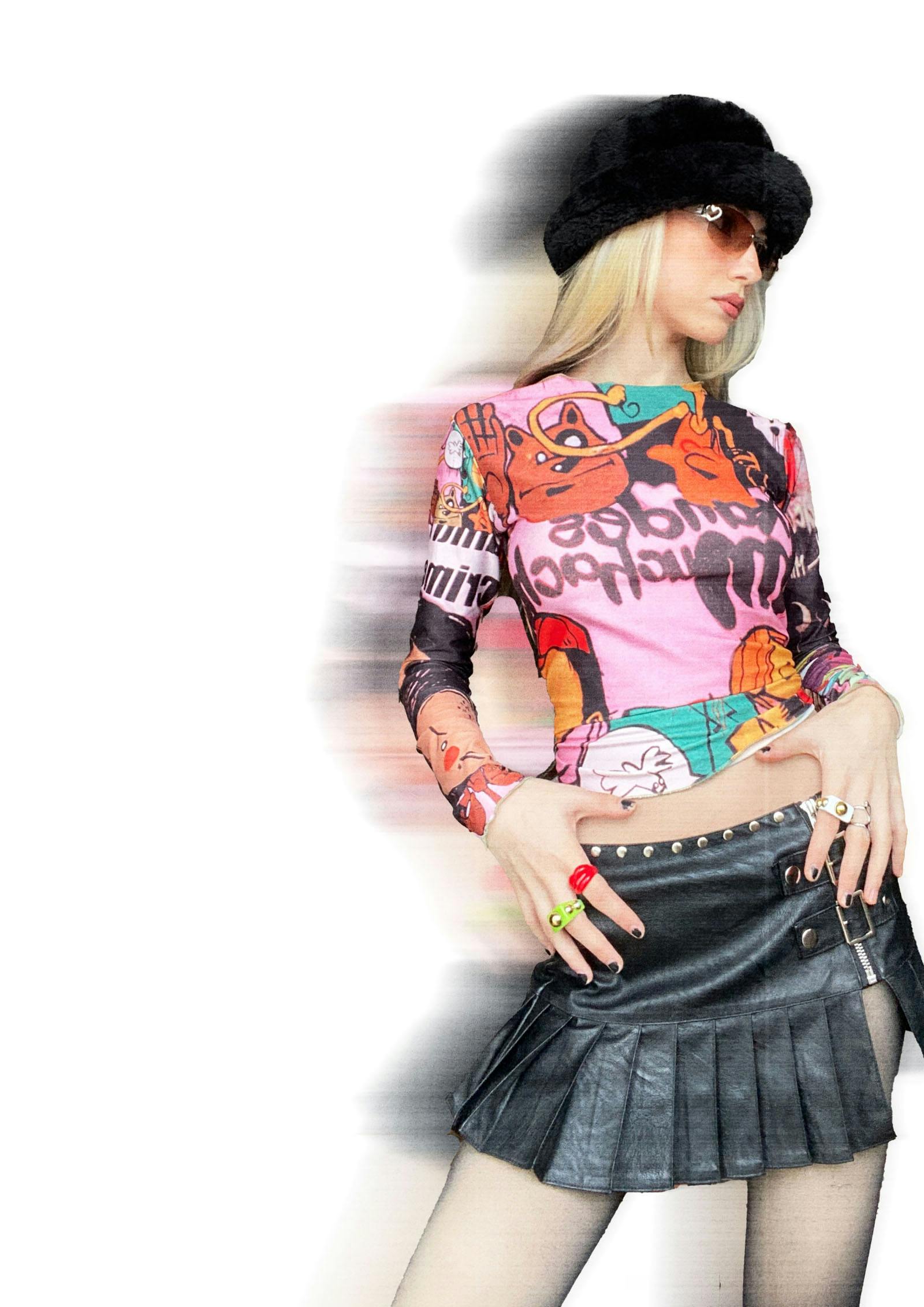 Are there any key looks and accessories, or people and cultural references, that defined Y2K for you?
I definitely think of sequined UGGs, which to me just epitomizes that weird hybrid.
Jeremy Scott – fashion designer and the Creative Director at Moschino
Why do you think Gen Z find the Y2K moment so appealing?
Nostalgia, nostalgia, nostalgia. There's this magic that happens when time passes, even though a lot of what was going on was very low-end and not a part of fashion back then. A lot of it was iconized by a set of celebrities who gave a veneer of glamor. There were actresses and it-couples going around with jeans barely covering the pubic area.
Are there any key people you associate with Y2K?
It's not something I'm studying, so I'm just remembering, but I definitely think of Paris [Hilton], Britney [Spears], and Christina [Aguilera] as a big trifecta in that moment. I don't really know when the Jersey Shore people entered the conversation, but I was not into that at all. I didn't even find any of them humorous. But I loved Paris. I still love Paris.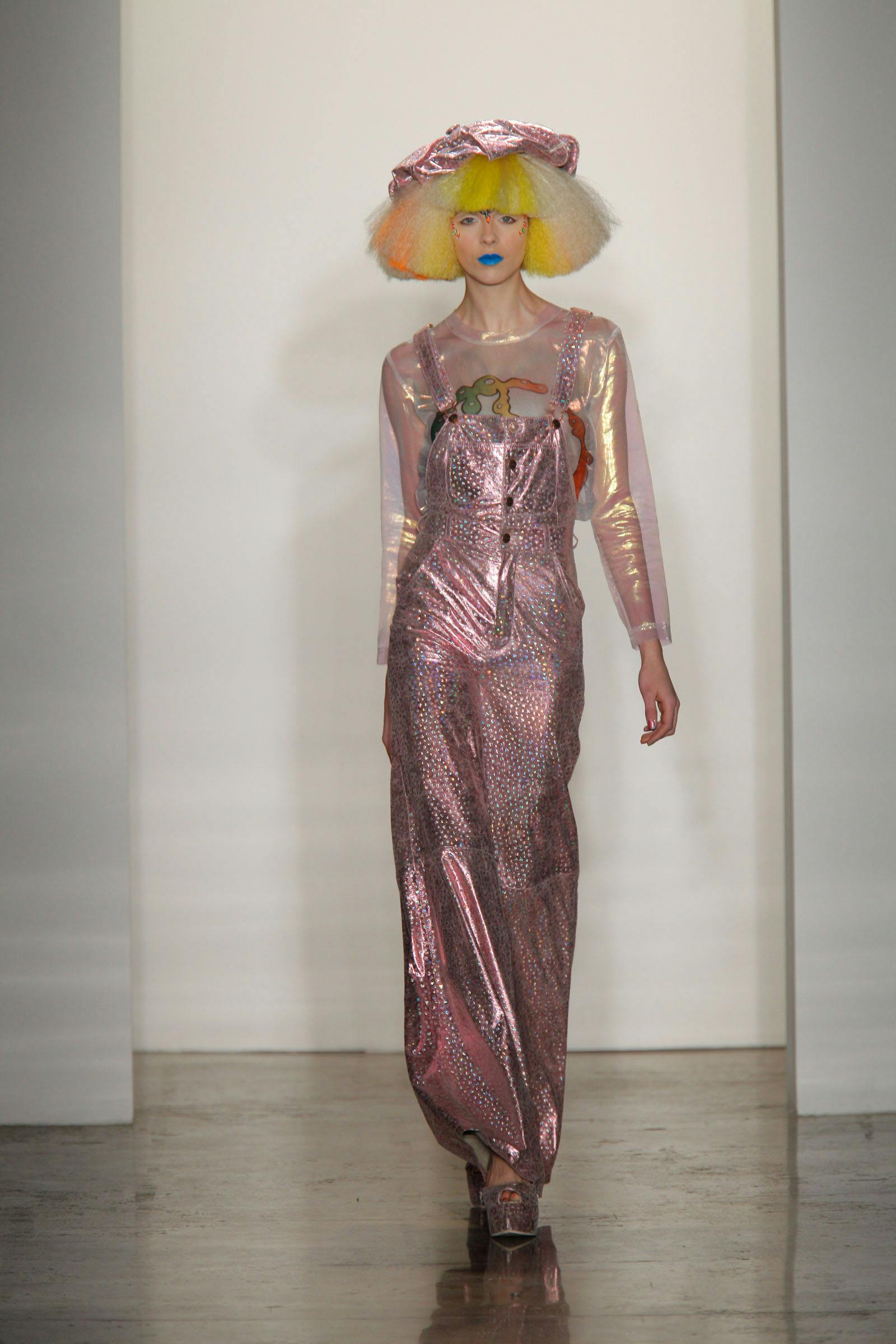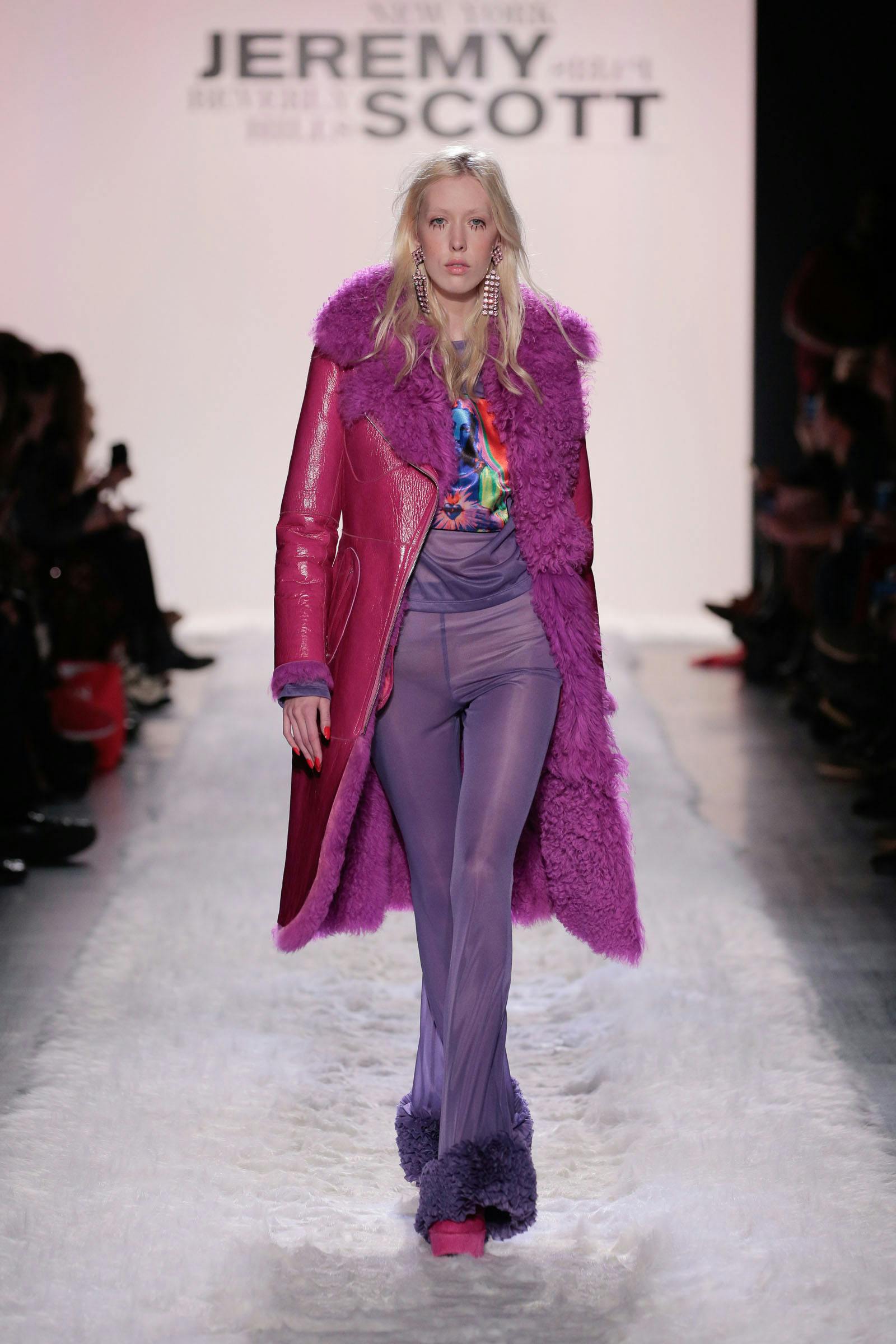 What distinguishes early 2000s fashion from the style of the 1990s?
That's interesting! I've never really dissected it. In general when I hear that question I think of high fashion, but what we're talking about is this weird subsect of celebrity fashion. In truth, I don't know how much Ed Hardy permeated outside this kind of Hollywood douchebag lifestyle that was very predominant. When I think of real people, fashion in the '90s, I definitely think of rave and the whole graphic, genre, baggy element of all those clothes. I guess maybe body-con would be this early 2000s thing where a lot of it is like, "Oh my God, your body's encased and it's barely covered." It's teeny, it's little, it's transparent, and the jeans are also painted on skin-tight.
Who embodies this resurgence of Y2K style today?
I definitely think people are interested in it and picking from it. I know when I was working with Lola [Leon] doing her Met dress, I know that she loves those things. Heidi Bivens is such a talent and Euphoria looks amazing. I don't really think of Julia [Fox] giving me Y2K. She's doing the low rise, but because her body is so unique, her curves dictate this.
Rashida Ward – artist, writer, and the fashion archivist behind @howtobeafuckinglady
Why do you think young people today, particularly Gen Z, find Y2K so appealing?
It's fun. It's bright and colorful. People are drawn to bright and colorful stuff, especially during times like these, where everything is sour and boring.
Do you think the pandemic has anything to do with the Y2K comeback?
I feel like the Y2K thing has been popping in and out since 2016, but yeah, probably.
What people or cultural references defined Y2K for you?
I think of TLC, the album FanMail, and all the visual stuff that Left Eye was doing. I think of Destiny's Child and matching outfits. I think of Christina Aguilera. I think of everyone wearing Roberto Cavalli. I think of John Galliano at Dior. All those people were born or [grew up] in the '70s and '80s, so everything they were doing was very late-'70s, early '80s, post-disco — very sleek. That's what I think of when I think of the early 2000s: retrofuturism.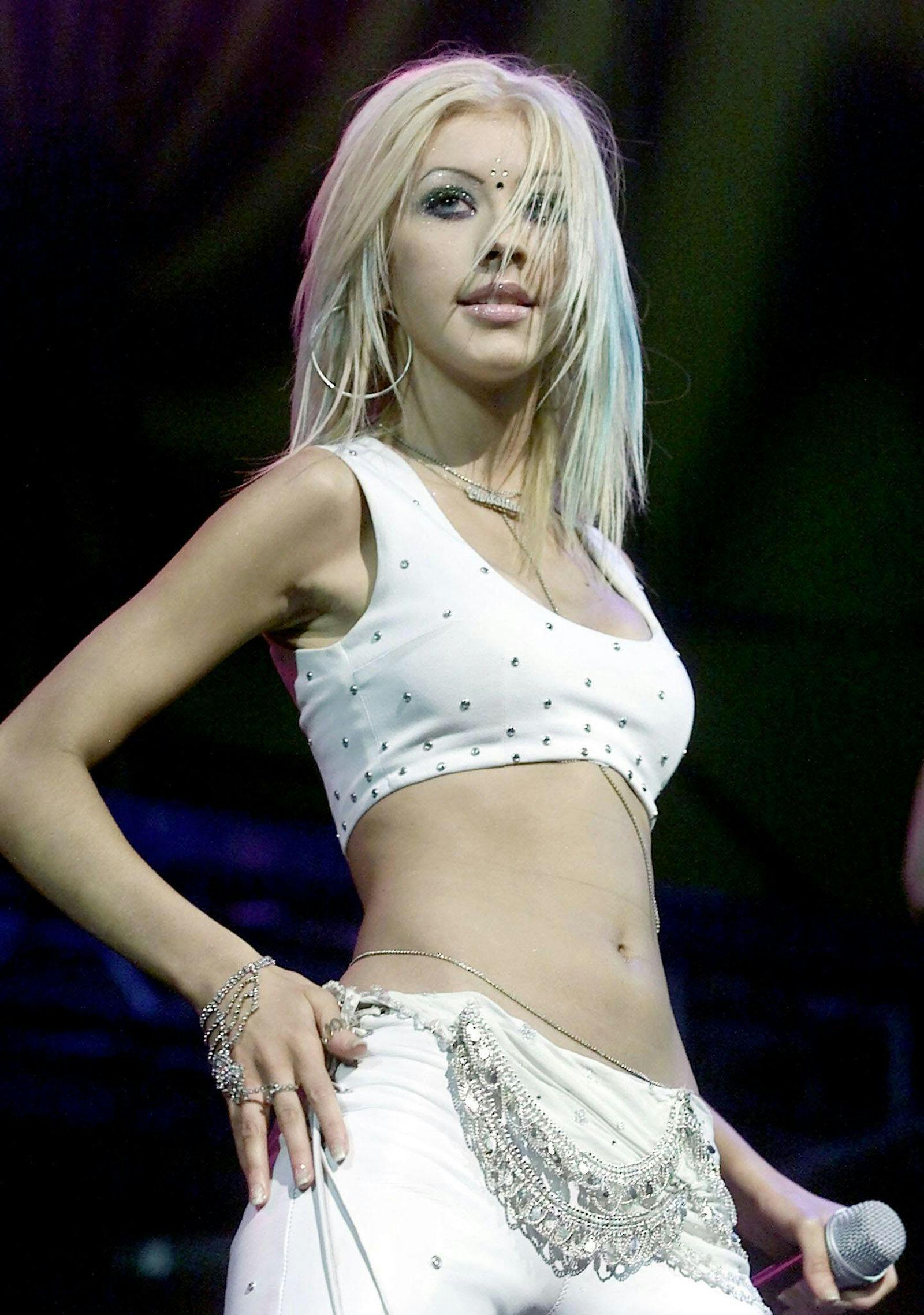 Who best embodies Y2K today?
What they're doing at Blumarine reminds me so much of Cavalli. There's this girl on TikTok who I follow named Shy Smith, and she does all of this Y2K, mid-2000s stuff. She looks exactly like the girls I would see who worked at the mall when I was in high school. I see a lot of early 2000s stuff from BARRAGÁN. Mowalola has those vibes sometimes, but it's not heavy-handed. It's not as intense as something like Blumarine, which, to me, is spot on.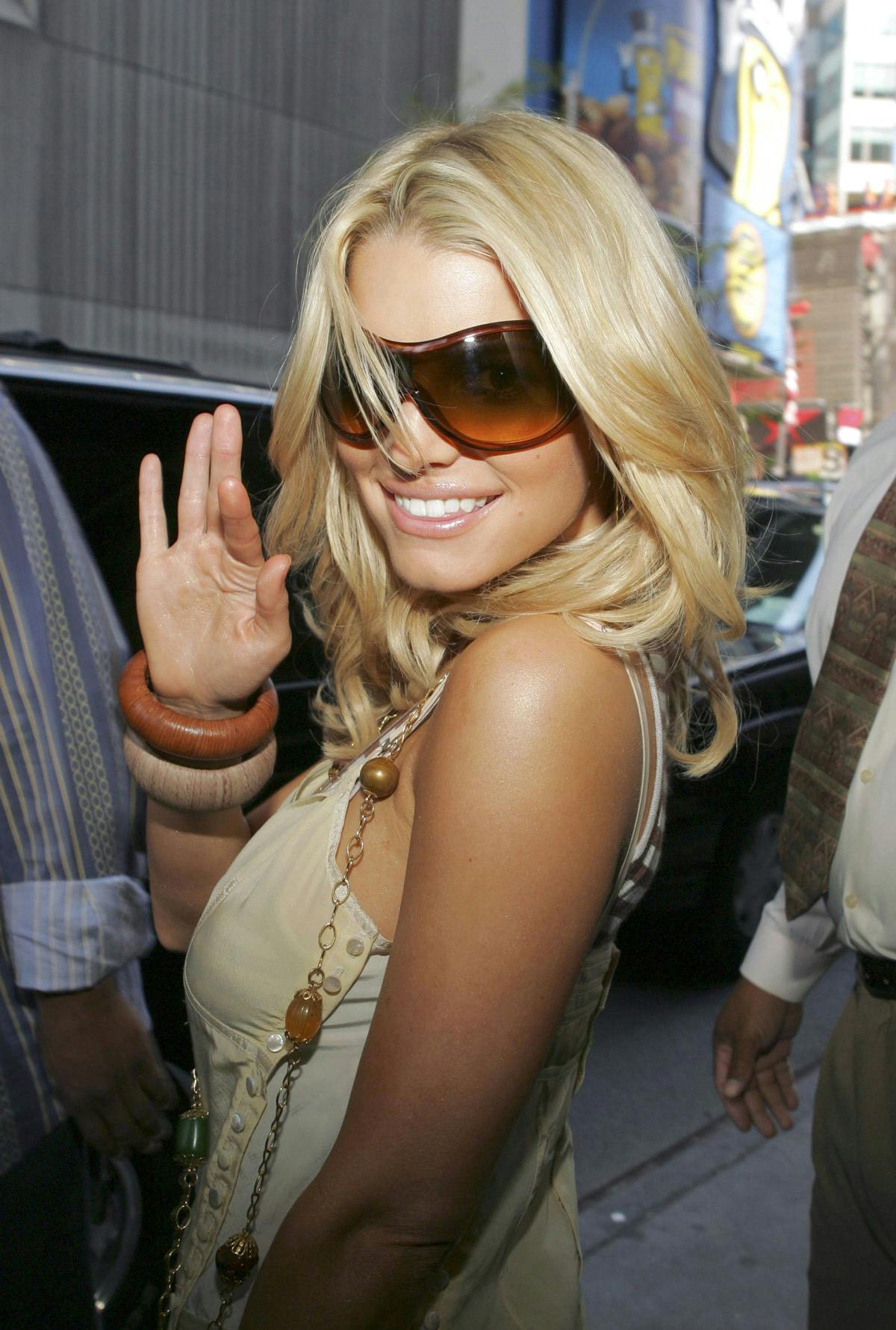 Head here to get a copy of the new issue of Highsnobiety Magazine.