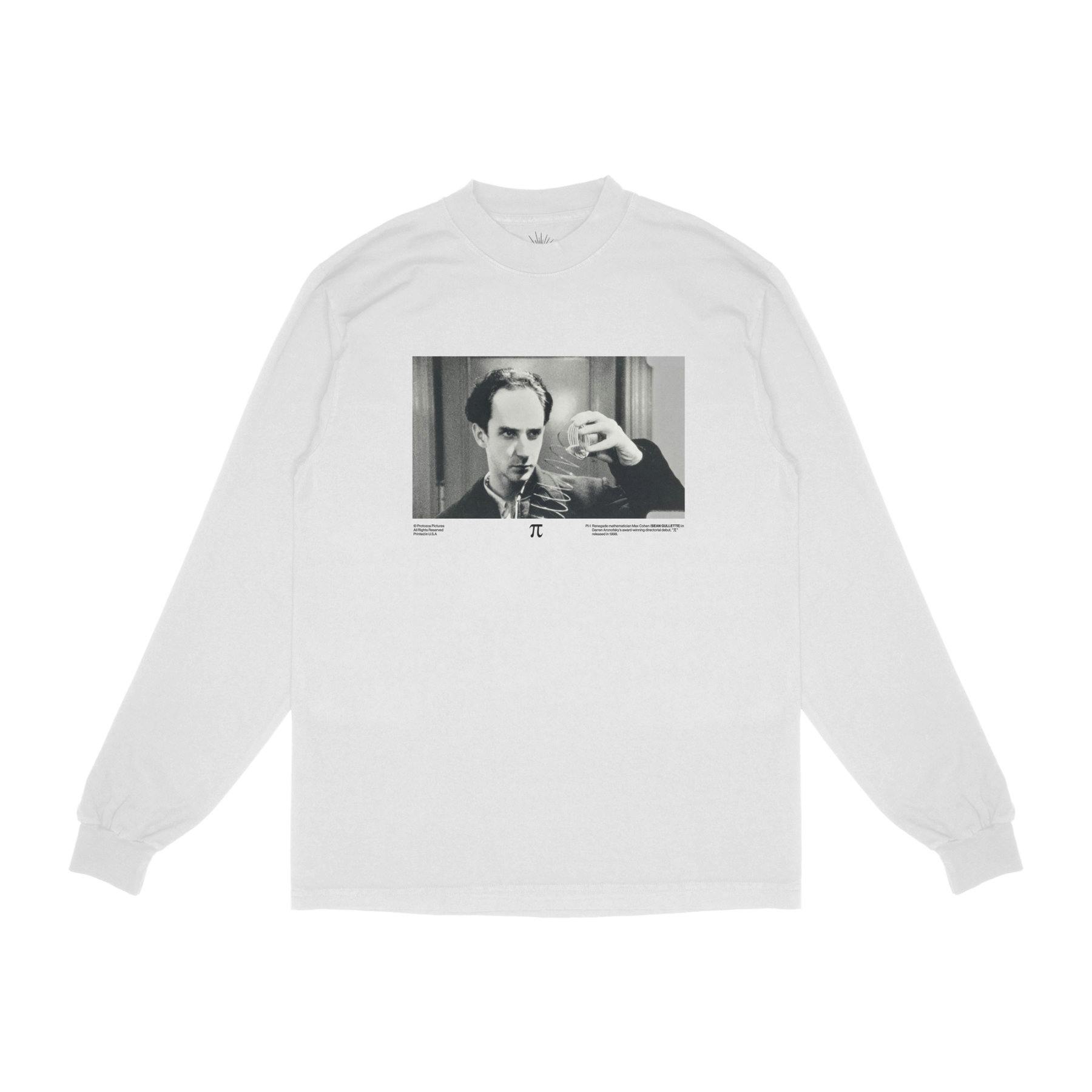 Happy Pi Day to those who celebrate. Certainly a more tolerable non-holiday than May 4 (enough Star Wars already!) thanks to A24, which is re-releasing Darren Aronofsky's directorial debut Pi to coincide with Pi Day. Or is that π Day?
Aronofsky prefers π, personally, a curious little squiggle that corresponds both to an endless string of numbers and his first film. If you're equally hip, you can rep his preferred title with a concise Pi merch capsule that's as tastefully cool as anything else you'd get from A24.
Pi (or π, if you're a purist) is a twisty stress-inducer that impressed enough critics when it released in 1998 to earn a young Aronofsky the directing award at that year's Sundance Film Festival.
Boasting crisp black-and-white cinematography, rich philosophical motifs, and a jittery soundtrack that includes Aphex Twin, Autechre, and longtime Aronofsky composer Clint Mansell, Pi is not for the uninitiated.
Its nervy camerawork and swirling plot garnered David Lynch comparisons but, thanks to a threadbare budget and glowing reviews, Pi still turned a respectable profit at the box office, raking in over $3 million (it cost about $134,815 to make).
Despite some pioneering stabs at distribution — Pi has the honor of being the first film ever offered as a digital download — it's not been seen in theaters since its release 25 years ago. However, rights to Pi reverted to Aronofsky in 2023; he in turn sold the film to A24 and the duo are presenting a remastered 8k version in theaters on March 14 (Pi Day, remember).
Screenings for the one-day-only revival sold quickly but you can still grab the Pi merch even if you aren't attending.
After Pi, Aronofsky went on to ever-greater heights with films like Black Swan and The Whale, which scored star Brendan Fraser a deserved Oscar win, but he doesn't often do wearable merch (shout out to the Brendan Fraser zine, though).
Leave it to A24 to come correct. If anyone could make math cool...