'Oddly satisfying' videos have become popular of late (remember the slime obsession?) for the weirdly enjoyable and relaxing experience watching them. On October 1, adidas Originals will deliver its own take on this strangely pleasurable video form with the 'ZXience Network' to honor the launch of two new ZX 2K BOOST colorways.
The network, which will takeover adidas Originals' Youtube for several weeks, will see the Three Stripes work with four creators from its network, including Sean Wotherspoon and gamer Ninja, on a series of strangely pleasurable videos that echo the satisfyingly squishy sensation of the ZX 2K BOOST's springy soles.
In addition, adidas Originals is delving even further into all things oddly satisfying in collaboration with select off-beat digital creators. Under four themes – Product Tests, Get Baked with ZX, A Portrait of Satisfaction, and How It's Made With ZXience – these creators will generate playful visuals that morph, squish, suck, and transform the ZX and its technologies with the goal of satisfying the senses.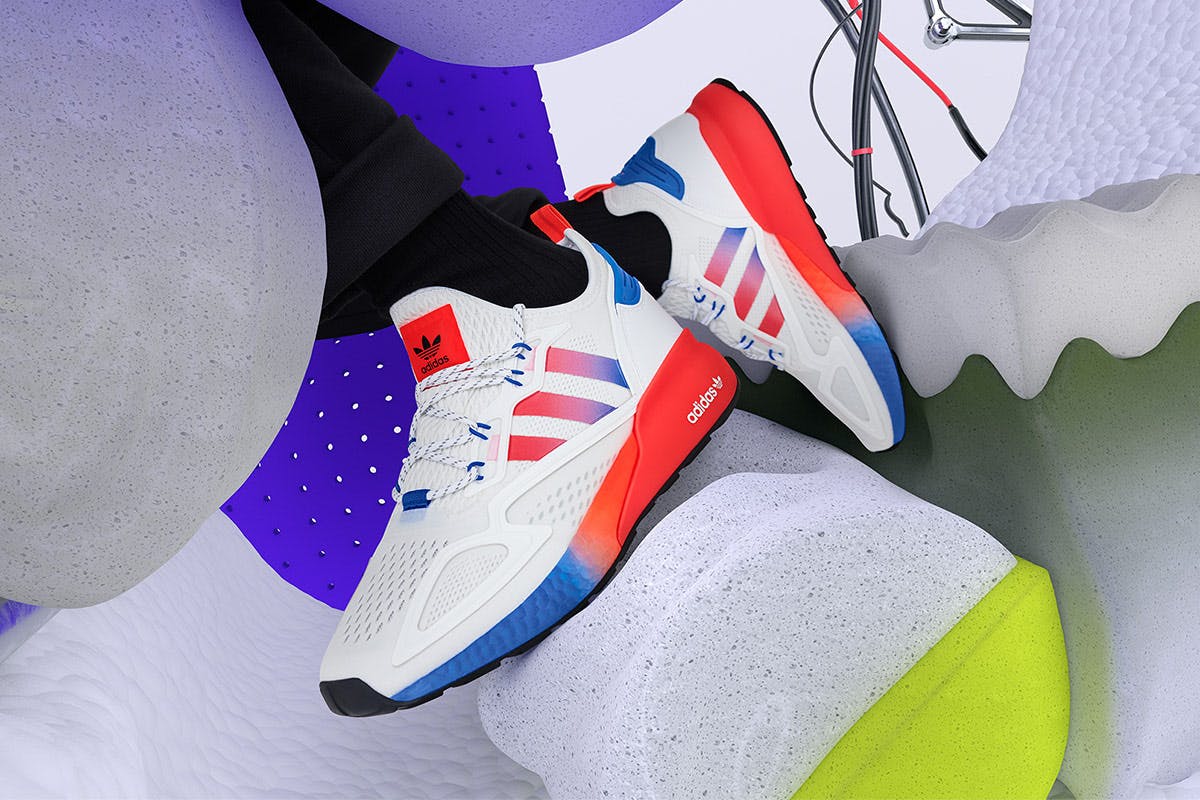 When it comes to the sneaker itself, the ZX 2K BOOST is the latest addition to the ZX family. For almost four decades, the range has served as a vehicle for adidas to experiment with the latest running technologies, continuously raising the bar in running and, more recently, style. Launched earlier this year, the ZX 2K Boost continued to bolster the franchise's long-held reputation, paying tribute to the past and the future of the Three Stripes by merging a reduced and modernized take on the ZX 710s retro upper with a full-length Boost midsole.
For fall, adidas is giving us an antidote to the dark winter days ahead with two vibrant new colorways of the ZX 2K Boost. Both boast a gleaming white mesh upper, but the men's edition features contrasting stripes that transition from blue to solar red and a matching gradient sole, while the women's forgoes contrasting stripes, instead focusing our attention on the vivid sole that fades from shock pink to blue at the heel.
The ZX 2K Boost and the ZXience Network launch globally on October 1. See all the latest videos on adidas Originals' Youtube.