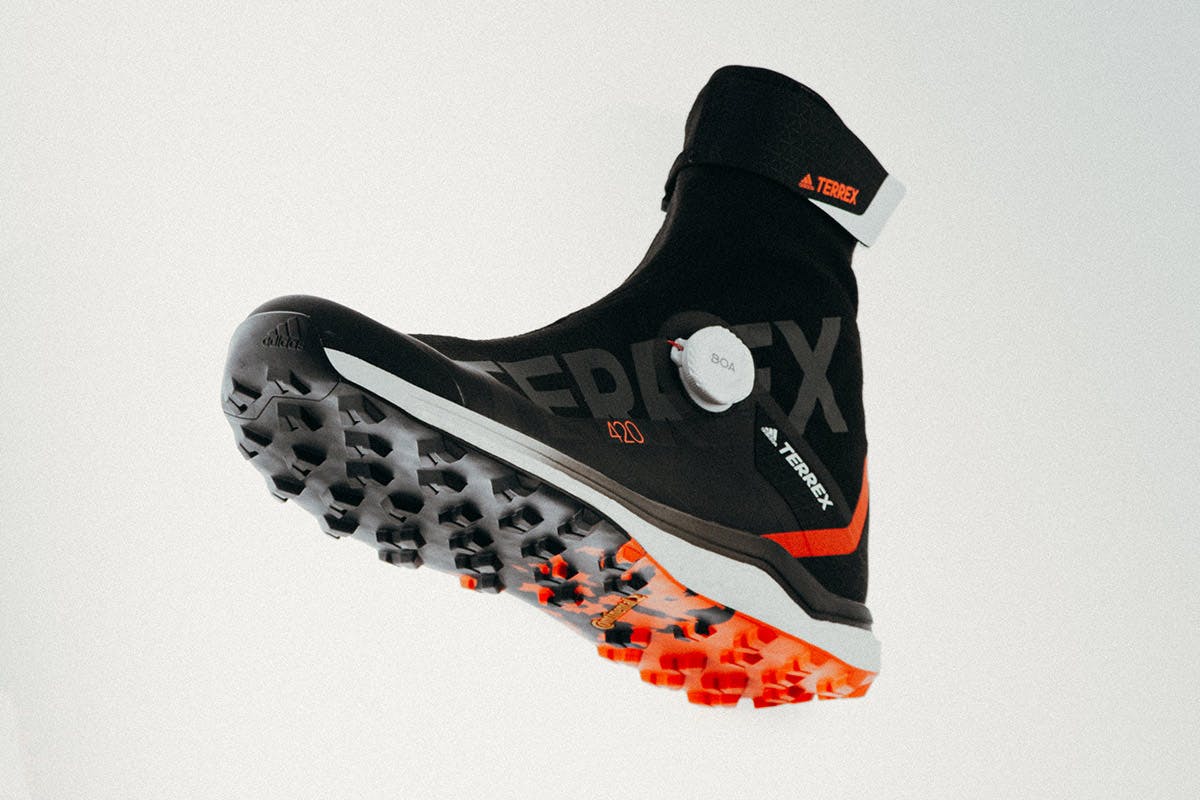 Brand: adidas TERREX
Model: Agravic Tech Pro
Key Features: Like the Ultra Boost is for the Three Stripes proper, the Agravic is the hallmark runner of adidas' outdoor group, adidas TERREX. For FW20, the historically low-top Agravic gets a towering upgrade with a host of features meant to help mountain athletes power through tough conditions. The highlight of the Tech Pro is the water-repellant upper, an asymmetrically-zipped gaiter with a velcro cuff to keep rain, snow, and debris at bay. Once you're zipped in, a lateral BOA dial adjusts the fit in place of laces, keeping the shoe as streamlined (and hydrophobic) as possible. A boost midsole and grippy Continental rubber track round out the silhouette.
Release Date: September 15
Price: 250€
Buy: Online at adidas.com/terrex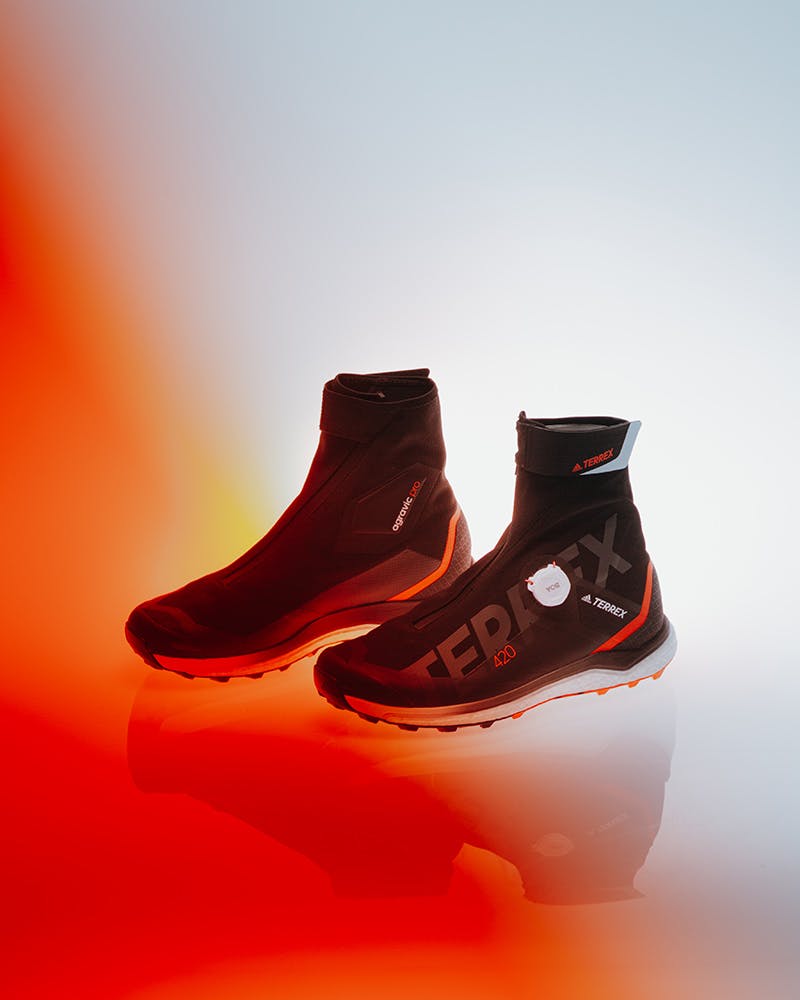 Editor's Notes:
Properly cool gear seems to beg its own questions. What does that do? Who is this for?
Why would you even make something like this?
For that reason and many more, the Agravic Tech Pro is properly cool. An overpowered, overbuilt trail runner, adi's latest was designed for a niche as narrow as Darwin's finches.
"The challenge we set ourselves was simple: could we create a trail running shoe that catered to limitless route options?" explains Stephanie Kubens, the shoe's designer. "A shoe that could enable you to cross glaciers, handle snow-topped mountains, scramble up technical rocky terrain and effectively turn a 2-day ridge crossing into a one day trip."
In other words, it's a shoe for running extreme trails that dare to be run. Adidas reportedly tested the Agravic Techo on trails in the Himalayas, scraping through snow at 6000m elevation at temperatures that make traditional running shoe foams freeze stiff. So yeah, who is this for?
"Once I woke up on the day of a long run and it had snowed two inches overnight. With a technical route covered in melting snow and a training schedule that had '120min run' written in ink, the Agravic Tech Pros did the business like no other,"comments Marcel Hoeche, Product Manager at adidas TERREX. "Honestly, these shoes make you feel like a Transformer."
Even if you're not planning 2-hour winter jogs, the shoe's sleek profile and eye-catching details are all the reason you need to give it a try. Because of the Tech Pro's performance mandate and hardcore clientele, the typically-GORP Agravic evolves here into a tech sneaker straight from the Mass Effect games. Logo overlays, a sidewinding zipper, and two-tone support system are the aesthetic highlights.
Techwear fans: give it a try. While other shoemakers like Hoka and Salomon make their own extreme high-top trail runners, that chunk of boost cushion (plus the borderline Borderlands overbranding) makes the Agravic Tech Pro an early season standout. At 250€, it's certainly steep. Then again, steep is what it was made for.