Mulberry has linked with celebrated designer Priya Ahluwalia on a limited-edition collection of Portobello Totes and scarves. The collaboration was unveiled at London Fashion Week during Ahluwalia's Spring/Summer 2022 collection and womenswear debut, and is the latest release in the Mulberry Editions collection, which highlights the British brand's most popular silhouettes as part of its 50th anniversary.
The centerpiece of the collection is the Portobello Tote, which is produced at the British brand's factory in Somerset using Gold Standard leather as per the Leather Working Group and sewn with recycled thread. Using deadstock fabrics and leather, Ahluwalia reimagined the silhouette in her signature vibrant, hand-crafted style, and in various sizes. In total, the collection comprises four oversized Portobello Totes, five Portobello Totes, and three Mini Portobello Totes — a new size introduced especially for the collaboration, as well as four organic silk scarves.
Drawing on the designer's mixed Nigerian-Indian heritage, the inspiration behind the collection stems from Ahluwalia's fascination with hair as a means of identity, protest, and expression. The wave pattern that features across the bags is inspired by cornrowing techniques, while Afro combs and braided hair silhouettes feature as custom-embroidered badges on an assortment of the bags. To further the message, Mulberry has signed up to the Halo Code, a pledge that explicitly ensures that no member of their community or workplace faces barriers or judgments because of their Afro-textured hair.
To learn more about the collection, we spoke to Ahluwalia about her inspiration, how she creates, and what it's like to design with a heritage brand.
Mulberry has many iconic designs, why did you choose to work with the Portobello Tote?
I really like the Portobello Tote because I think it's contemporary and versatile and was developed with lots of sustainable principles. It was a great blank canvas for me to work with.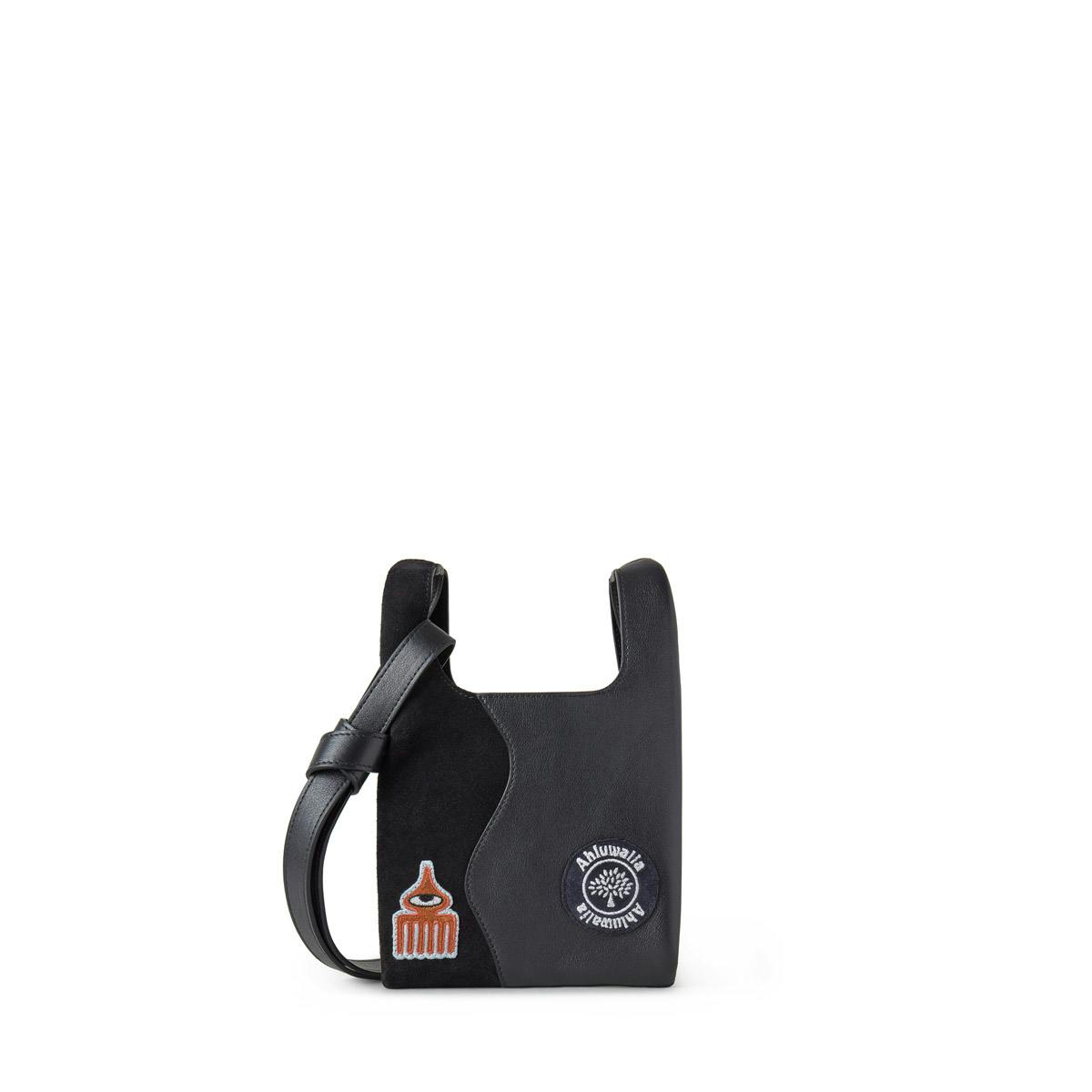 What was your starting point for creating the bags? Do you tend to start with sketching or are you more hands-on?
We had a lot of creative collaboration both digitally and in person, it was a really nice way to work as it allowed me to really lean on Mulberry's expertise in terms of techniques and finishes etc. I am used to working with a very small team where we all wear multiple hats so it was a great experience to be able to lean on and work with such a big team and really get to focus on the creative.
As a Nigerian and Indian woman, I wanted to focus on the artistry and rituals around Afro-Caribbean hair as well as ideas about hair in Punjab, India. It's something I find really important and a conversation I want to amplify as hair is often used as a tool of discrimination. The seam lines and embroidery styles on the bags are drawn from the research into cornrows and braiding. The color references are taken from old hair shop posters. The badges are inspired by graphics from 1970's Black and South Asian movements that pushed for equality. The capsule is a celebration.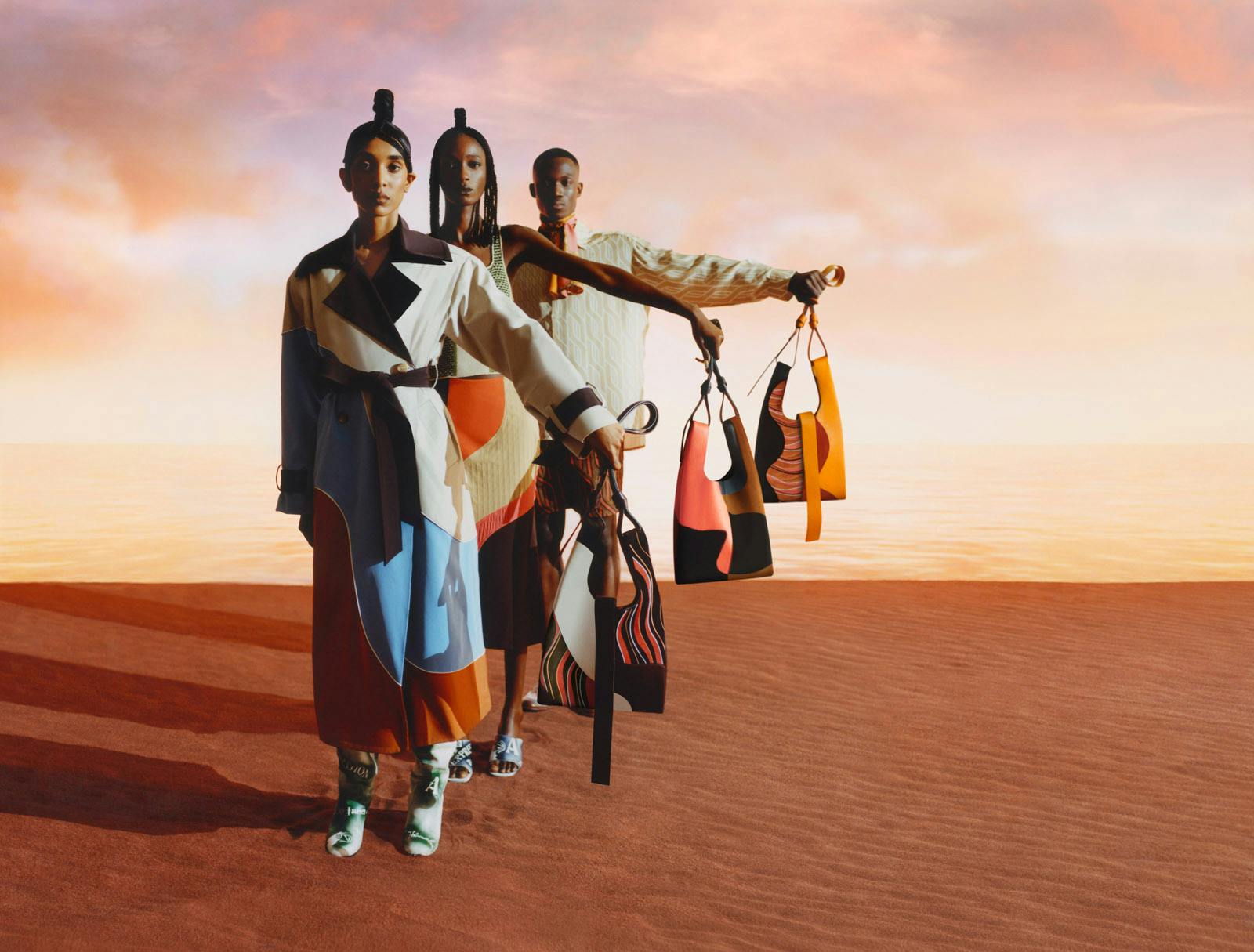 Why did you feel this point of inspiration was fitting for this particular collaboration?
I've collected research about hair for some years now. When I was looking through my sketchbooks I kept thinking about how sculptural hair is and felt that it would be a really interesting concept to apply it to bags.
How do you balance the heritage of a brand like Mulberry with your own identity?
I think of heritage in a much more personal way and I don't necessarily think of brand histories. When I develop ideas and collections I tend to lean towards ideas or concepts around my own dual heritage and London roots. Through this collection, I have been able to translate my perception of London as I see it on a very iconically British brand.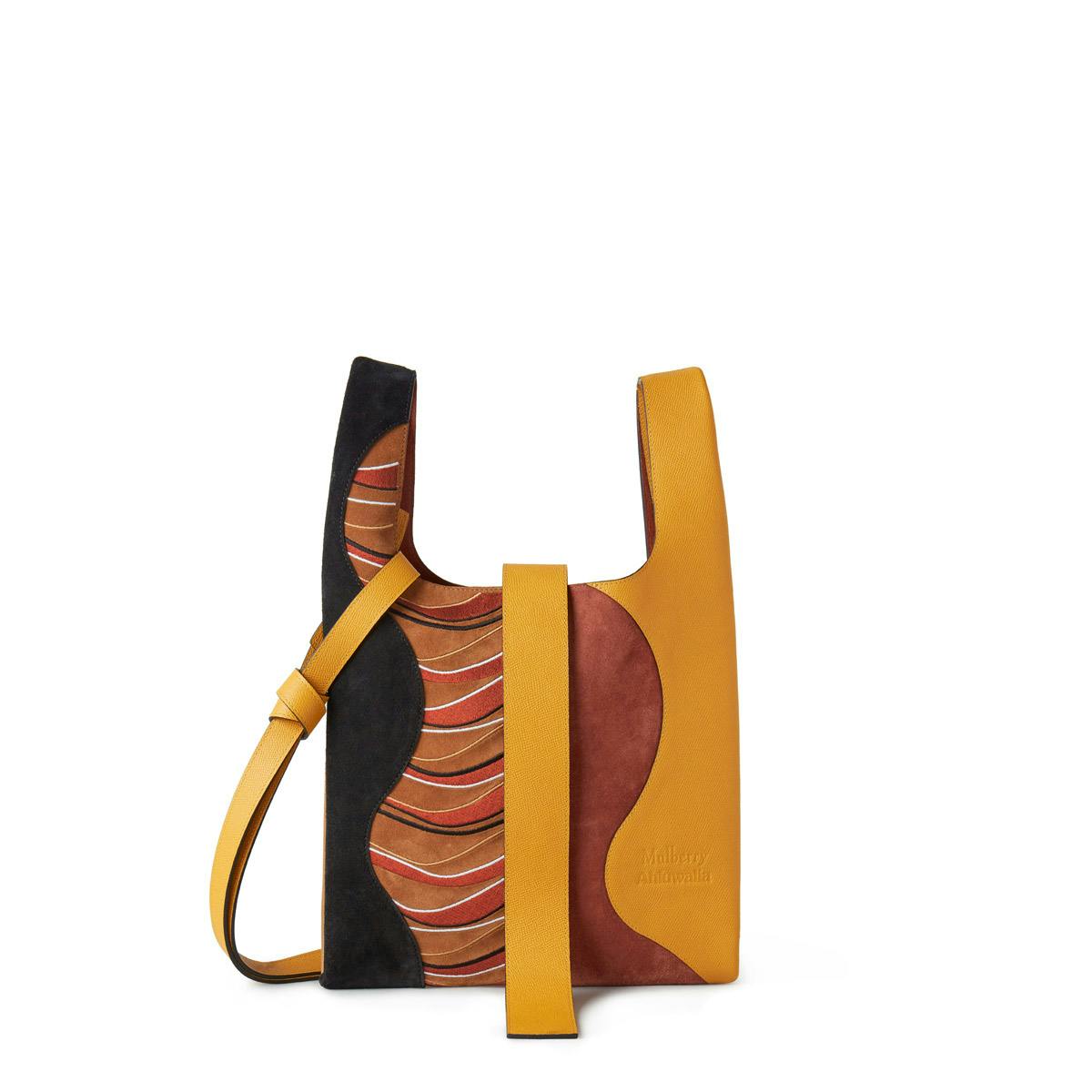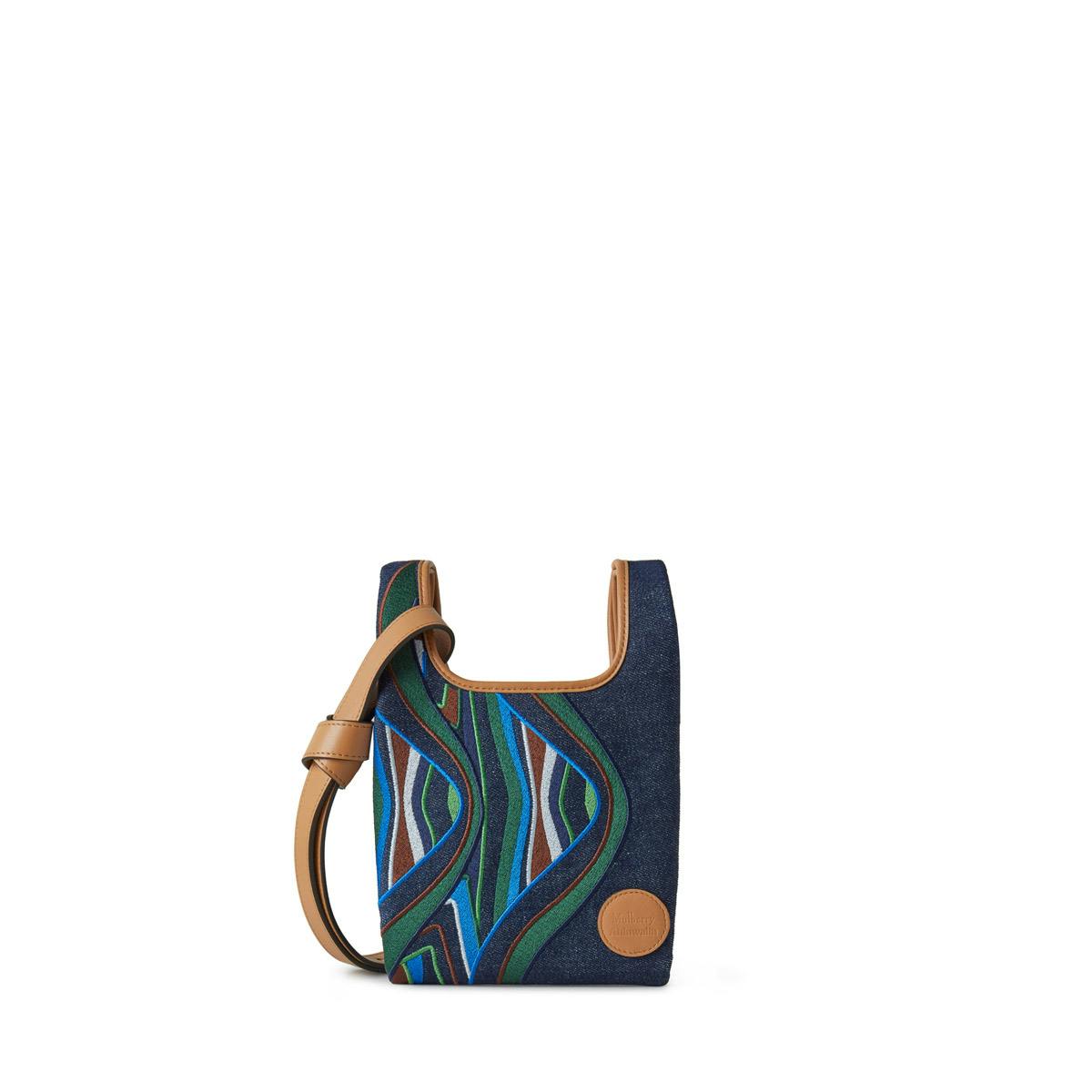 Can we expect to see more accessories from you in the future?
Who knows.
The Mulberry x Ahluwalia collection is available today on Mulberry.com and in stores globally on June 15; and more will be revealed around the partnership during Not In Paris. Stay tuned.