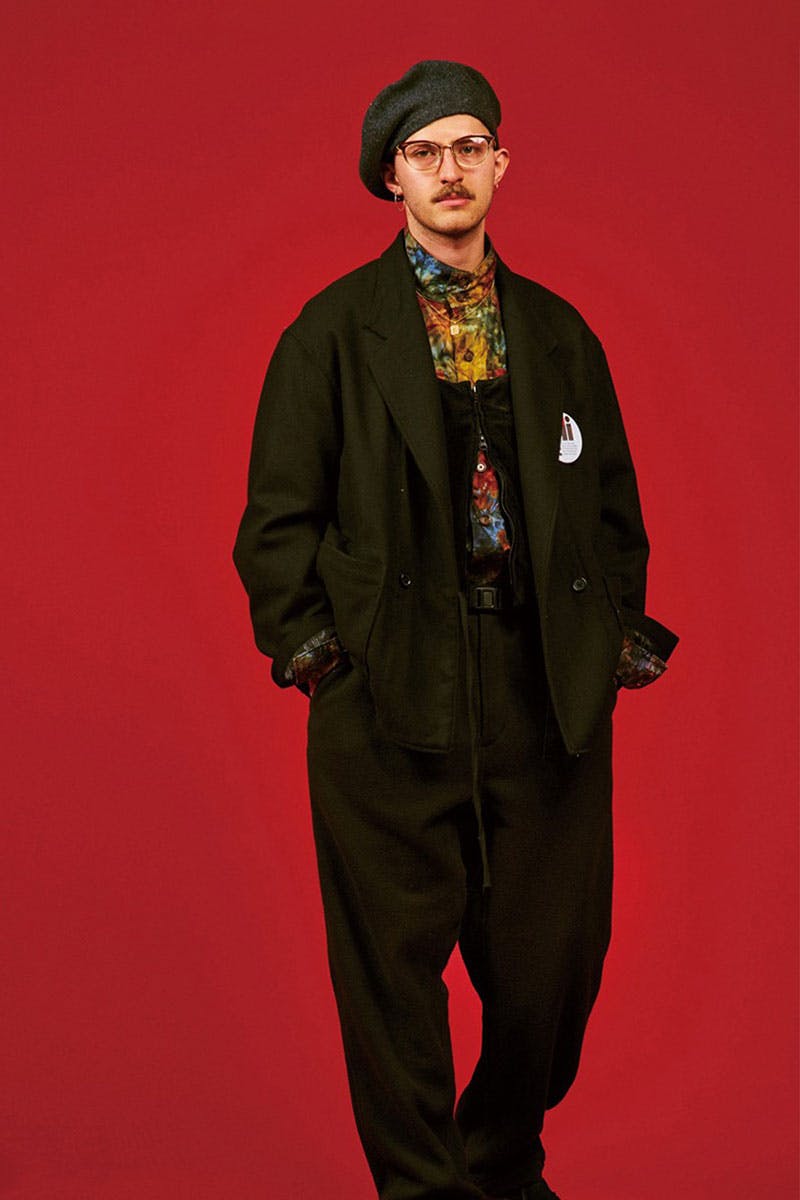 Brand: AiE
Season: FW19
Key Pieces: The slouchy Painter Shirt is a real standout. Its psychedelic patterning and lightweight composition make it a perfect trans-seasonal option moving into the cooler months. Next to this, animal print layering options offer a well-suited interpretation on a range of workwear staples.
Buy: nepenthes.jp and all brick-and-mortar NEPENTHES locations.
Editor's Notes:  NEPENTHES' AiE, short for Arts in Education, has offered up a striking FW19 collection that takes workwear into uncharted territory. Kenta Miyamoto, formerly of Engineered Garments, has layered leopard print, abstract Batik patterning, plaid, and more technical fabrics for a motley collection unified by its pre-eminent craftsmanship.
The plaid velveteen two-piece suit showcases AiE's expertise in balancing luxurious patterns and fabrics with more casual silhouettes. On the technical side, baggy denim pants are enhanced by duck canvas for a utilitarian look. Miyamoto's inspired paneling, whether two-tone railroad stripes or mismatched patterning, helps add a much-needed off-kilter touch to the offering.