NEPENTHES leaves a lot to the imagination. Aligning with the enigmatic nature of other Japanese fashion houses, it has upheld an air of mystery for three decades, making it easy to forget its catalytic role in dissolving the borders between fashion of the East and West. It not only helped introduce the world to Japanese design, but brought a world of design back to Japan.
Founders Keizo Shimizu and Daiki Suzuki created a brand whose multifaceted approach and willingness to relentlessly stand behind its values helped carve out a legacy that is encompassing of fashion's past, present, and future.
I'm always aware that I should design clothes with foresight. My perspective on creating things hasn't been changed so much since the beginning.

Keizo Shimizu
To celebrate its 30th anniversary, NEPENTHES revealed a new retail experience on Woburn Walk in London's well-heeled Bloomsbury neighborhood. Housed inside what we are told used to be a sandwich bar, the store is quaint and unobtrusive, meshing well with its surroundings.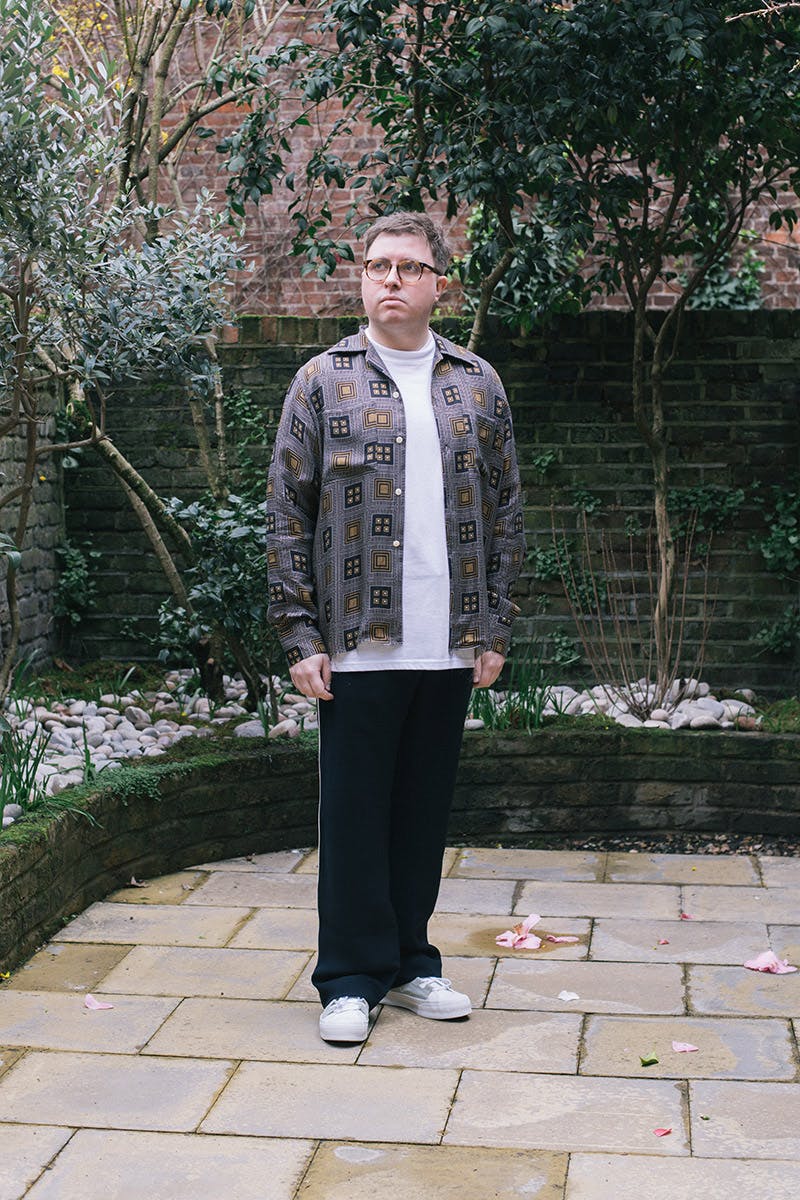 Behind an unassuming, quintessentially British facade, the store's interior leads toward a small private garden, giving it that one differentiating perk common to every NEPENTHES destination, be it the felled tree outside the brand's Tokyo flagship or the "Fox Sewing Machine" decals that once adorned the storefront of its Garment District location in New York.
As well as making NEPENTHES wares considerably more accessible to UK customers, the store will also open up a gateway to the rest of Europe. Together with an existing network of wholesale accounts, NEPENTHES can now deepen its offering of in-house product and introduce more non-native goods in the UK. AïE, Engineered Garments, Needles, and SOUTH2 WEST8 will make up a large part of the store's selection, bracketed by the likes of Sasquatchfabrix., Troentorp, and more.
To find out more about NEPENTHES' new European base, we sat down with the store's brand manager Olly Smith to talk London, finding identity, the effects of digital, and what he calls "escaping the age of being safe."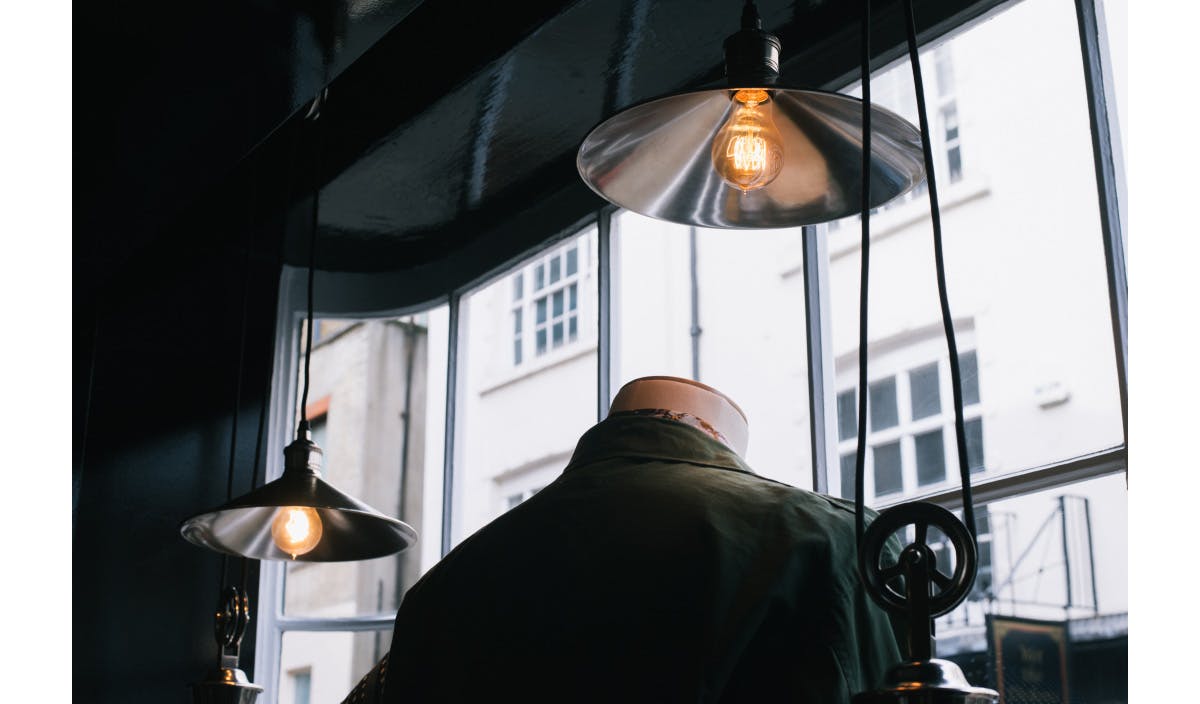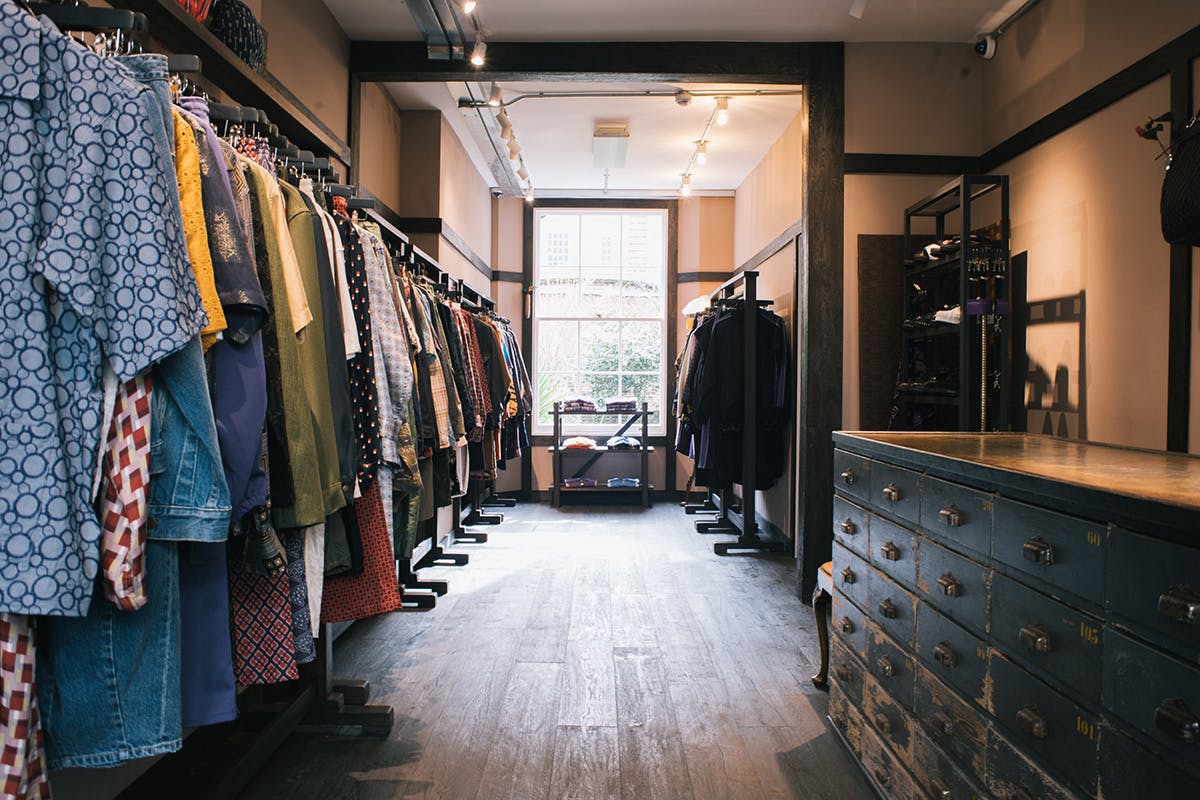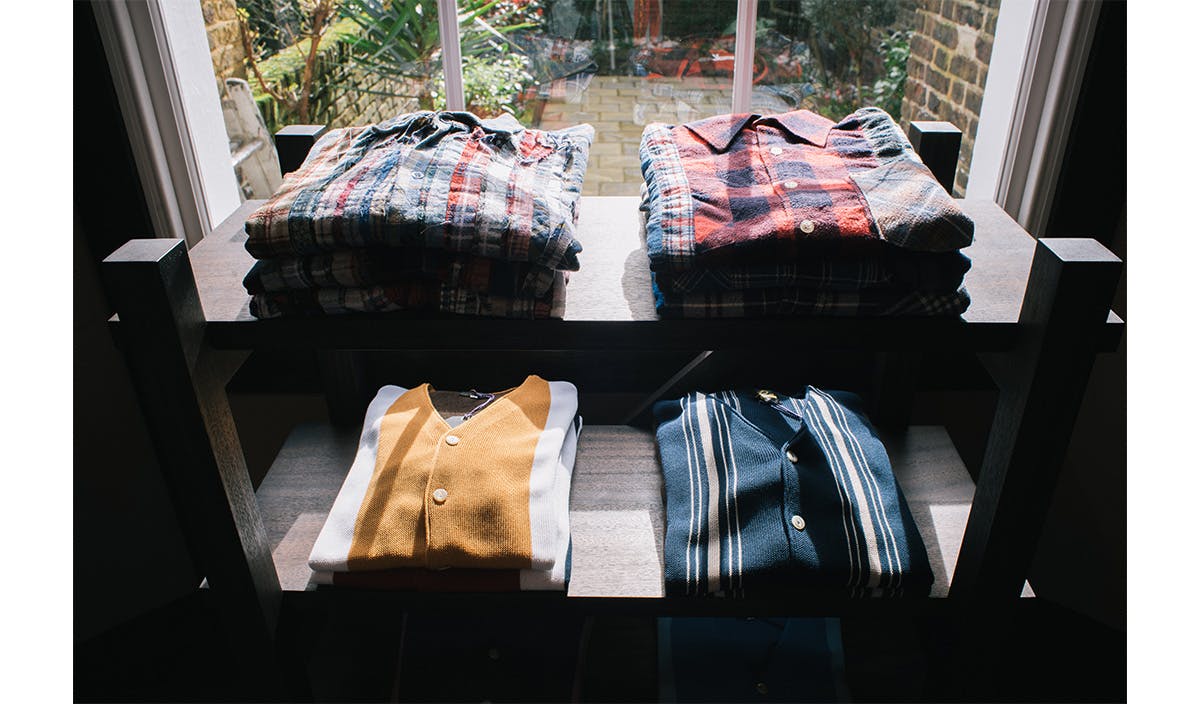 I guess the first question on most people's minds is, "Why London?"
I think NEPENTHES has always had interest from London as a city in terms of its wholesale accounts. London became a place that both Mr. Shimizu and Mr. Suzuki visited for a number of years. They actually used to stay very close to Woburn Walk. They told me that they used to walk down this street and think that it might be nice to have a shop here one day — and here we are.
Can you tell us a little about the space?
The space is interesting because, in terms of getting planning permission, it's a Grade II listed building [a status to protect architectural heritage], [so] it's very difficult. We've just opened the ground floor for now, but there will soon be a basement floor, too. We actually took over an old Italian café. It was like a little sandwich bar. When I first saw it, it was hard to picture what it would look like as a retail space. Now, however, it's all come together nicely.
Would you say the brand is a good match for the area then?
Yes, I feel the area matches the brand. NEPENTHES has always been in locations where you might not think it should be. I think both of our owners believe that the customer will come and seek us out rather than being a passerby. It's the same with Tokyo and it's the same with New York. In that sense, it feels right.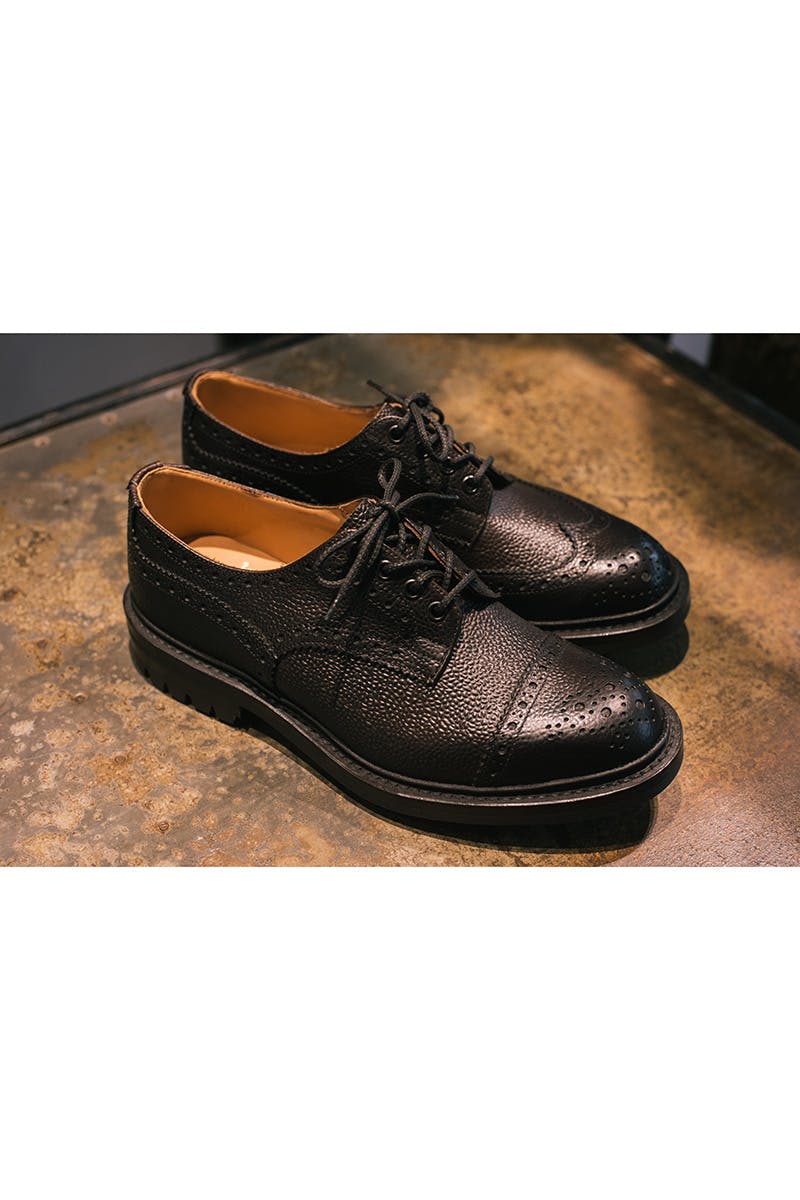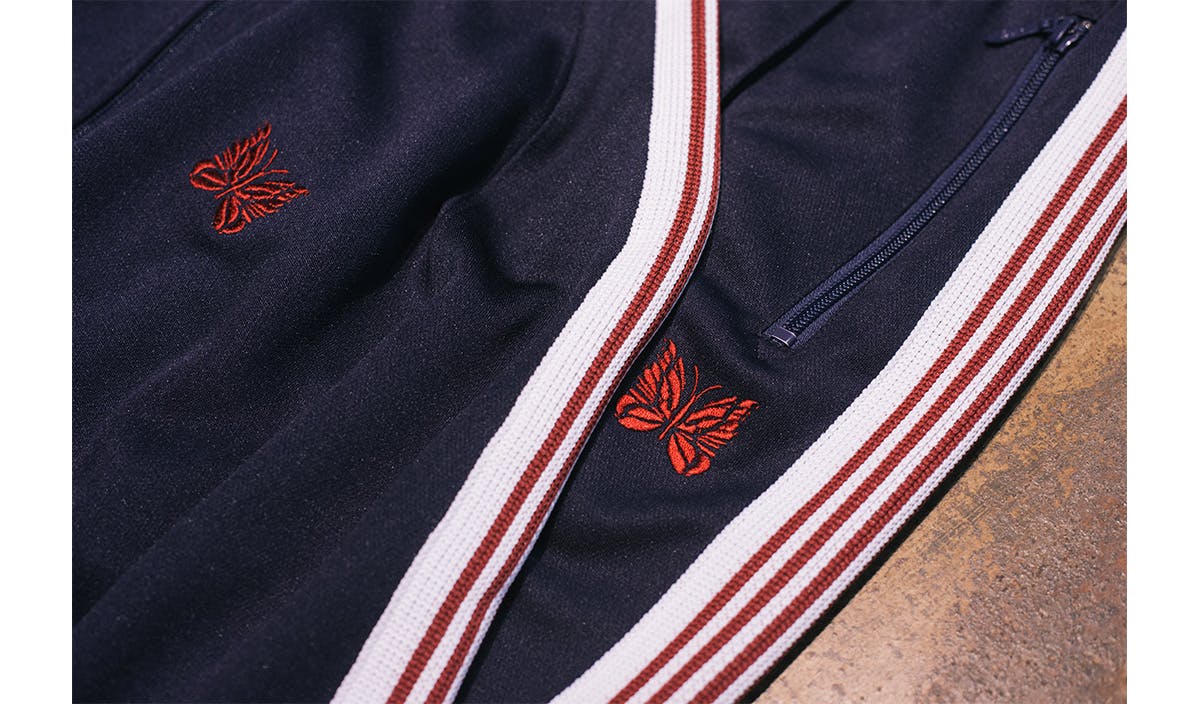 Keizo Shimizu described the store in a recent interview as a mixture of all other NEPENTHES stores. How do you see it and your customers?
I can see elements of all of them. I think that if you look at the brands that we house, whether it be the playfulness of Needles or the technicality of SOUTH2 WEST8, it's quite a nice mix for the ever-changing London consumer. On the flip side, however, you have Engineered Garments, where our common customer is definitely in more of a professional role, be it in the finance space, or law, and so forth.
We also see kids as young as 14 coming in to the shop to have a look. It's amazing to see them start a journey with our brand at this age.
Moving to London will obviously increase the accessibility of NEPENTHES across Europe. What impact do you think that will have on the brand?
In the 30 years that NEPENTHES has been going, it has never changed. In that sense, I'd like to think that if you are a fan, or certainly enjoy the clothing, you can continue rather than getting bored of the accessibility. For the die-hard fans, however, I guess it's the same as having an artist that you've liked for a number of years that suddenly becomes mainstream. It may be frustrating in some senses.
Also, the offer that we're able to house is much greater than our wholesale accounts here, which is nice. It means we can be a bit more experimental and maybe have something that the customer won't be able to find elsewhere.
Needles has spurred on NEPENTHES' popularity in recent years, having somewhat taken over the promotional roles of Engineered Garments and SOUTH2 WEST8. How would you describe the brand's current position and its future in this new market?
As I said, the brand hasn't really changed for 30 years now. I think it's more that the current industry, or celebrity, or whatever it might be, is now beginning to see our clothing as a viable addition to their or its closets. But in terms of the brand itself, it hasn't adapted to fit them. I think that will continue regardless of whether mainstream interest persists or not.
Mr. Shimizu is noted to have said, "We mainly carry imported products at our stores, while making things we cannot find abroad by ourselves." Why do you think this approach resonates so well with consumers?
There's been a realization that if we want to do something, say a waxed jacket for SOUTH2 WEST8, and we know that England does good waxed jackets and has done for a number of years, then why not use these capabilities? The same goes for brogues. We know that Tricker's have been doing it for a number of years and that they're one of the best in the business. Rather than recreating this ourselves, why not use them and collaborate with them, because they do such an amazing job already?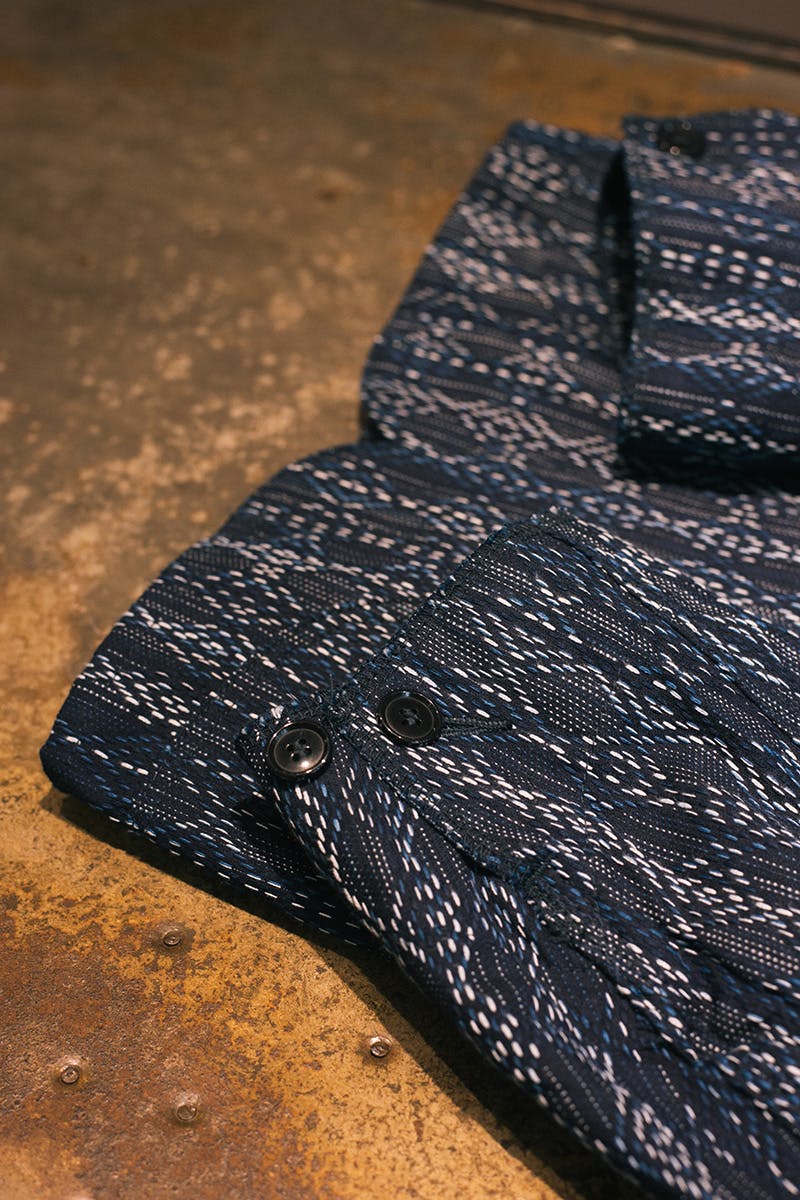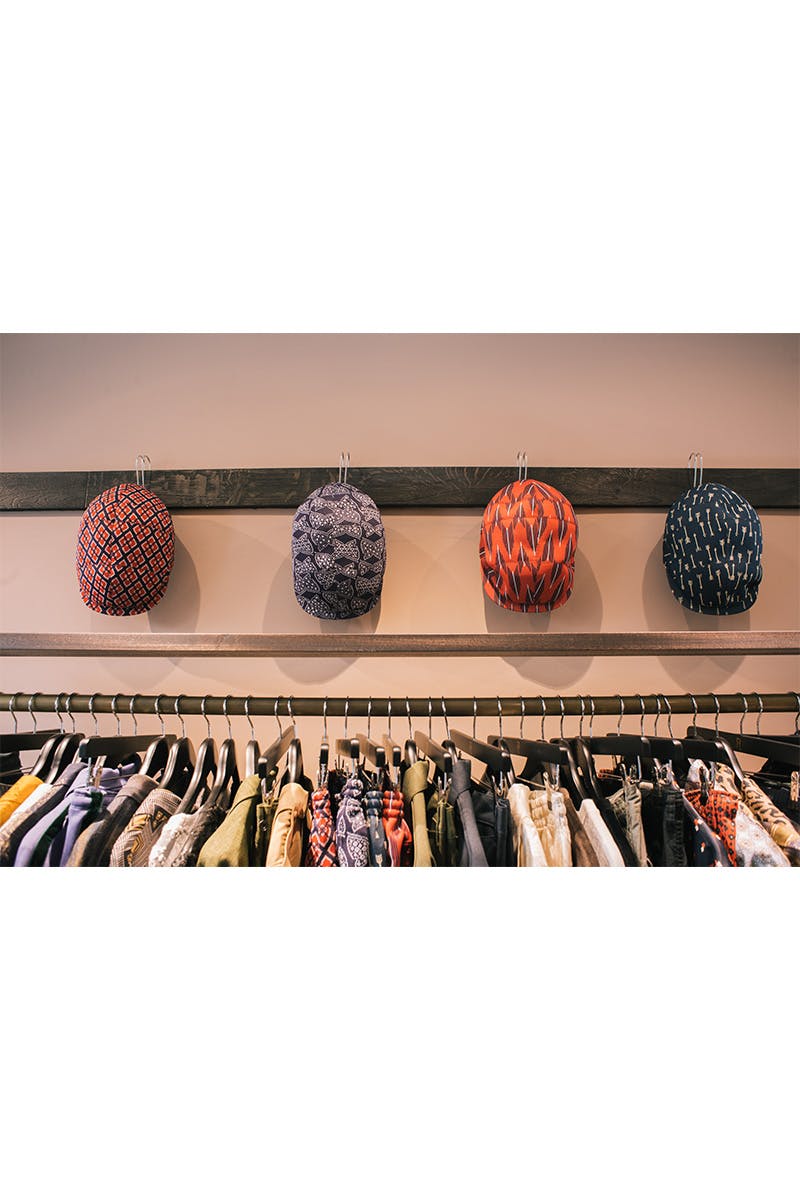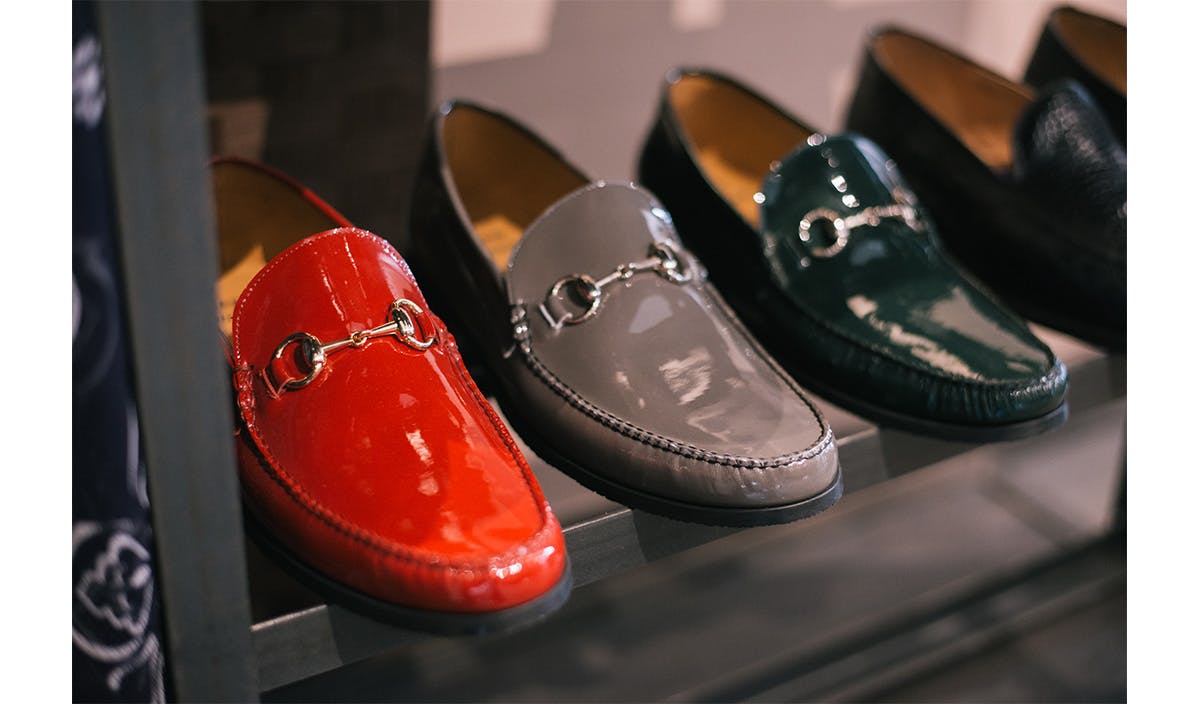 Will the London store's buy differ from other NEPENTHES locations? Do you plan to bring any new brands to the city?
We definitely want to use more UK manufacturing, whether it be leathers, footwear, or jewelry. There's a lot of talented designers in the UK that aren't always given an opportunity to create something with a brand. So yes, in the future, we'll definitely be using more UK-based designers to work with and collaborate with.
Making it to 30 years is no mean feat in today's saturated fashion market. What would you say has contributed most to NEPENTHES hitting this milestone?
We've had to adapt slightly to today's social media generation, as that's how a lot of customers now see us and what we do. We've had to create pages that run alongside the operation. Online is something that we're moving towards, and we will commemorate this with an online shop for the UK and Europe. We're definitely adapting in more of a digital age and allowing more people to access our collections. The store, however, is still our main focus and always will be.
How do you feel the brand's American and Japanese operations work together? Do you see a different relationship developing with the London store?
Even though we are mostly based in Japan and America, it's important to put our own stamp on the brand now that we're here in London. You may see some changes in terms of the kind of products that we put forward to a London consumer.
Overall, the DNA remains the same. We've just fine tuned it a little bit to fit the Western customer. It's early days right now, so we're just getting a feel for who our customer is. Most of the people that we have come through are very aware of our brands and they usually come in with a piece in mind. It's nice knowing that our customer understands what we are doing.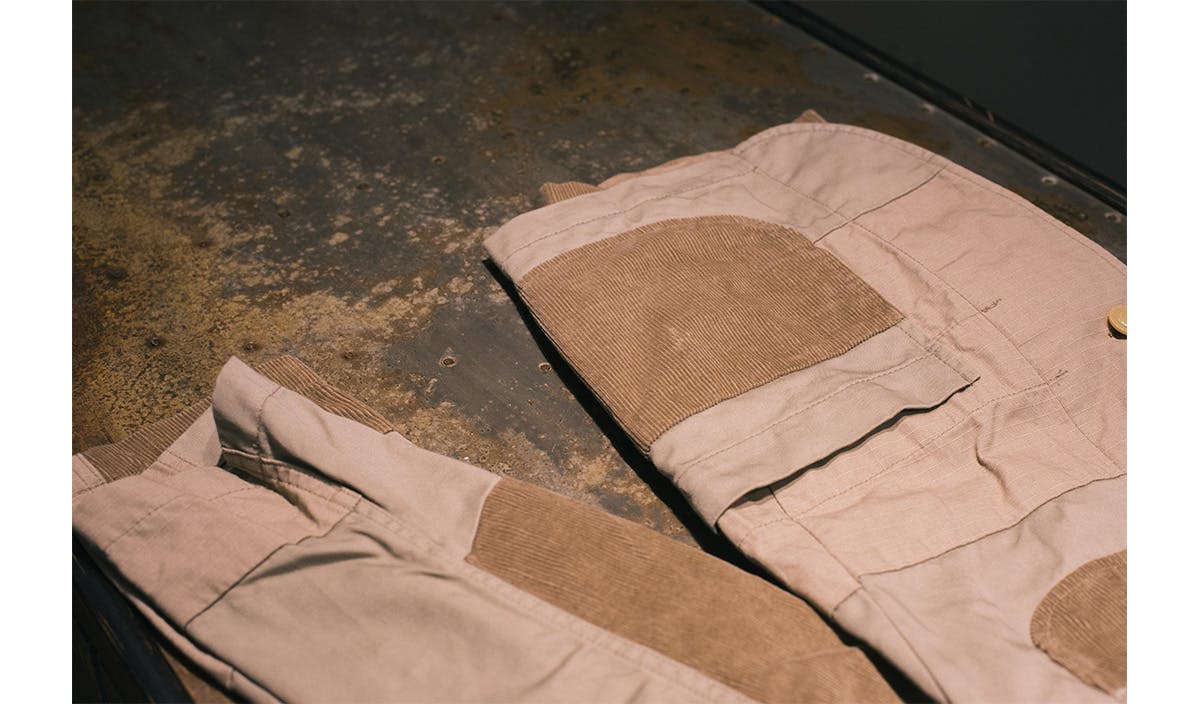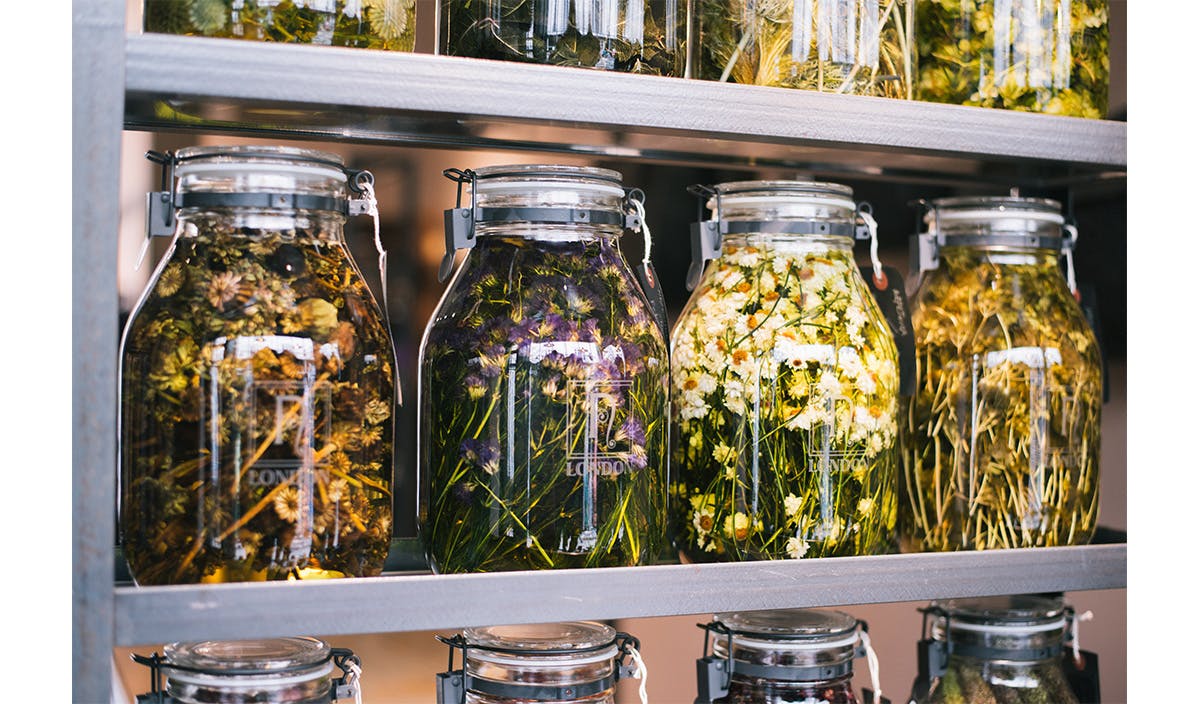 Mr. Shimizu describes his earliest influences as stemming from the fashion of Western theater. It is an aesthetic that continues across your collections. Why do you feel this particular style resonates so well with customers, despite being quite ostentatious at times?
I think more so than ever, we're seeing a customer that is not afraid to try something different. I think that we're escaping the age of being safe. People are coming in and are quite happy to try leopard, suede, or any other interesting prints that we may have.
Japanese brands are known for shrouding themselves in a sort of mystery. What is the reason for this?
We're very focused on discovery. We feel that in terms of experience we don't like to give so much away, because if you are a customer wanting to step into our world, we almost don't want to spoil the surprise. In that sense, even down to location, we want you to feel something when you come down Woburn Walk and you step inside the door, and you smell what you smell, and you see what you see.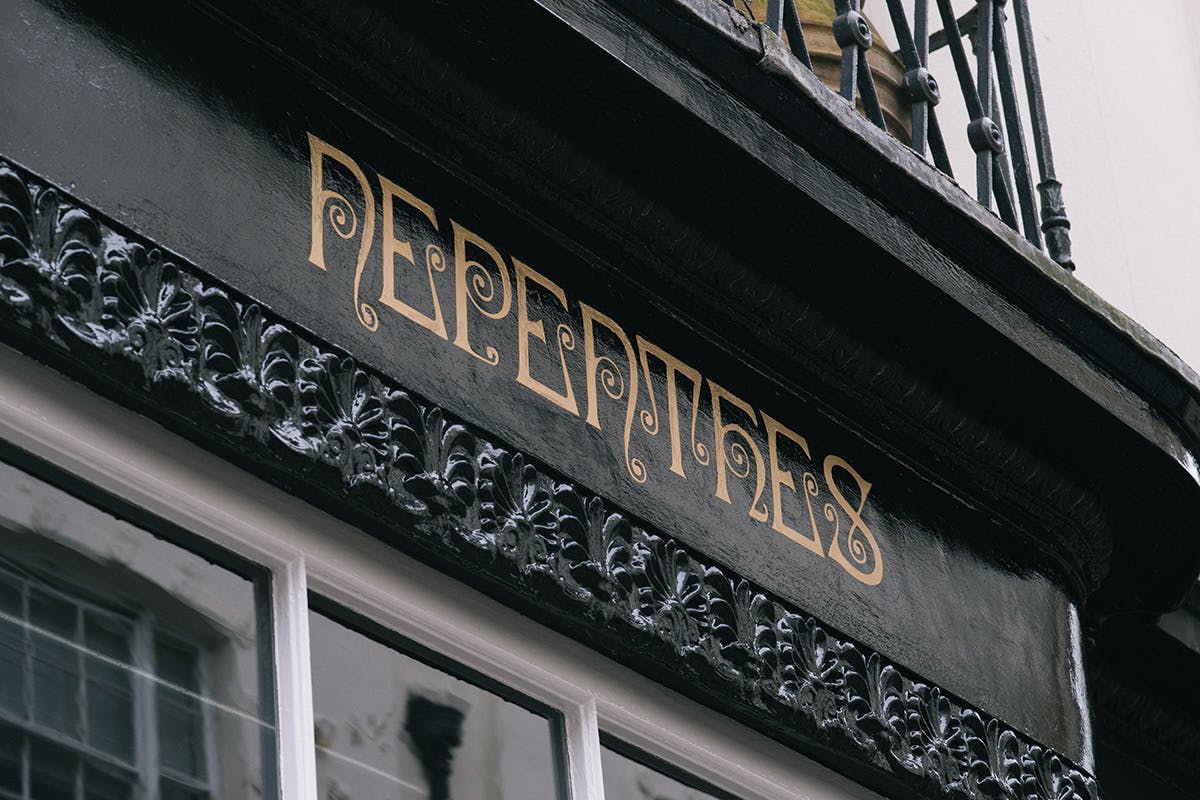 Do you feel opening up to the West has affected the brand at all?
No, I don't think so. It's always had Western influence, so in that sense, it's never been a problem for us to do so.
Do you see a bigger, more disruptive presence for Japanese labels in Europe on the horizon?
Somehow, yes. However, I don't see it as a problem. If you're interested in these brands and are passionate about them, I feel that whilst the accessibility is upsetting for some, true believers should stand by it.
And to wrap up, do you have any special collaborations in the pipeline for the London store?
Yes. We have some things coming up for Fall/Winter 2019. I can't say what just yet, but yes, it's something that we want to work more on for our London-based customers. _
NEPENTHES London 8 Woburn Walk London WC1H 0JL