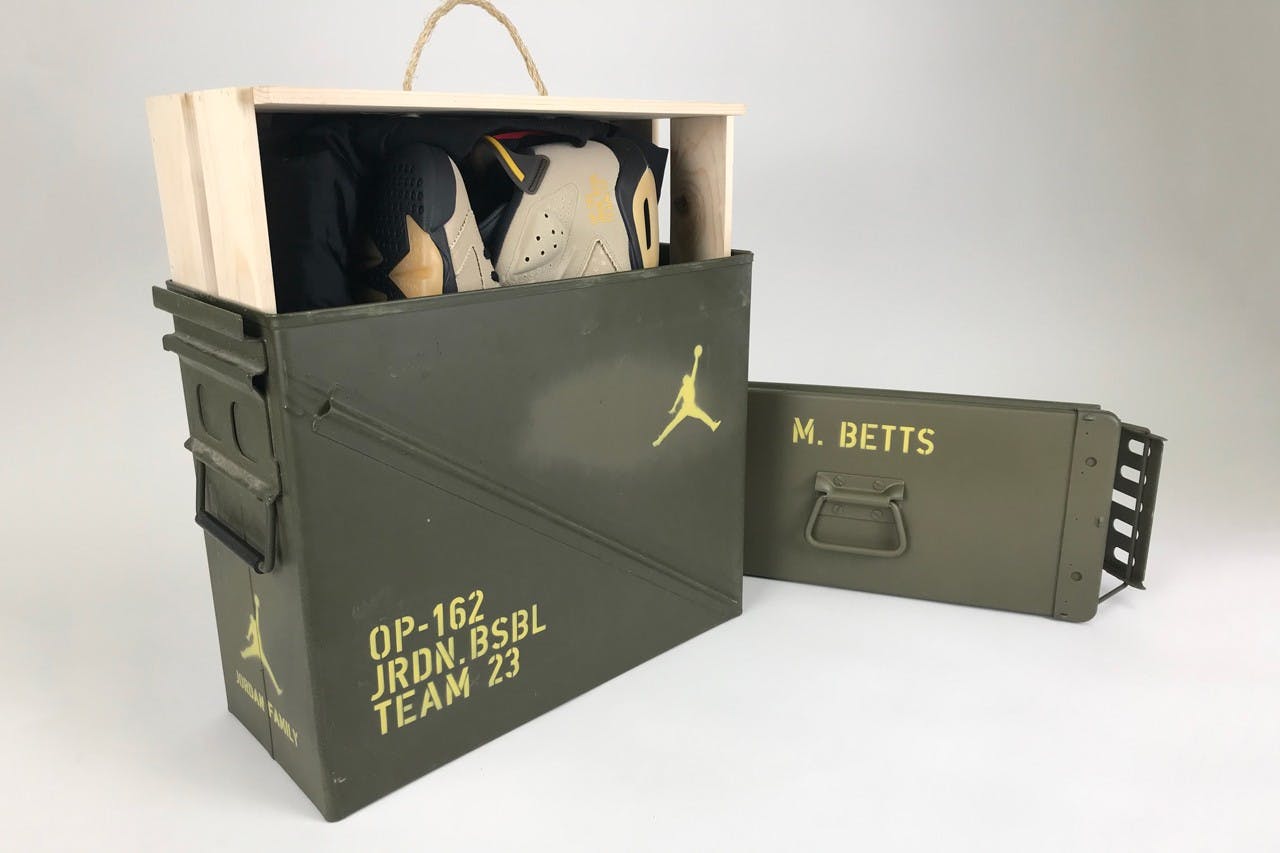 Manny Machado was one of 11 Major League Baseball stars to receive a pair of never-before-seen military-influenced retro JRDN.BSBL Air Jordan 6 "OP-162" from the Jordan Brand this week.
Dellin Betances, Mookie Betts, Dexter Fowler, Gio Gonzalez, Aaron Hicks, Kenley Jansen, Yadier Molina, David Price, CC Sabathia, and Taijuan Walker also received the pack, which included a personalized bomber jacket and hoodie.
The "OP-162" printed across the front of the ammunition-style case potentially refers to the 162 games of baseball that make up the Major League schedule.
Take a look at the sandy-colored upper and navy blue midsole in Kenley Jansen's pack below.