ALDO, the flagship brand of international footwear retailer the ALDO Group, has tapped into the creative minds of five street artists across the world for its latest sneaker series.  Centered around five global cities—New York, Seoul, Dubai, London, and Montreal—the Mx3 Artist Series delves into the cities' young creative communities through the work of one of its most iconic street artist which, for the London edition, is local street art legend, INSA.
Despite his elusive nature, INSA's prolific portfolio of work has established him as one of the leading street artists in England's capital. Using the brand's Mx3 sneaker as a canvas, INSA has created a vibrant and playful design that reflects his pop-art graffiti style and penchant for irony (the sneakers are decorated with a graphic of high heels).
To bring each sneaker to life, ALDO has enlisted young creatives from each city to create a video that captures the spirit of their city and the inclusive ethos of the Mx3 sneaker. Alongside London, the brand's forthcoming collection includes an exclusive edition designed by Buff Monster from New York, So Youn Lee from Seoul, Dina Saadi from Dubai, and Pony from Montreal.
The Mx3 sneaker features a seamless, breathable mesh upper and is set on a cushioned heel, which increases shock absorption and traction. For a limited time only, ALDO will also be giving away a free matching drawstring bag with each pair of artist series sneaker.
In celebration of the London drop, INSA gave us an insight into London's street art scene and how it has defined him and his work.
How has your city helped define you? London defined my whole art career. I moved there to paint graffiti 20 years ago and I learned on its train tracks and streets. The aggressive competitive culture of the scene pushed me to do more and try harder.
When it comes to culture; art, music, fashion... How does your city differ from others around the world? I think the struggle in a big city like London breeds creativity and I think many of the art forms in London are a direct result of the clash of cultures and class.
Does your city have a specific youth culture? What does the youth mean to your city? The youth culture in London is obviously always evolving but the scene I admire the most for being able to transcend London and reach a global audience is the grime scene. I like the fact that the successful grime artists are using their fame in interesting ways and being positive figures.
With everything going on today how important is art in today's society? How can art be a vector for change? I think art can obviously convey a political message but there needs to be more actual political activism because simply liking a picture won't change the world.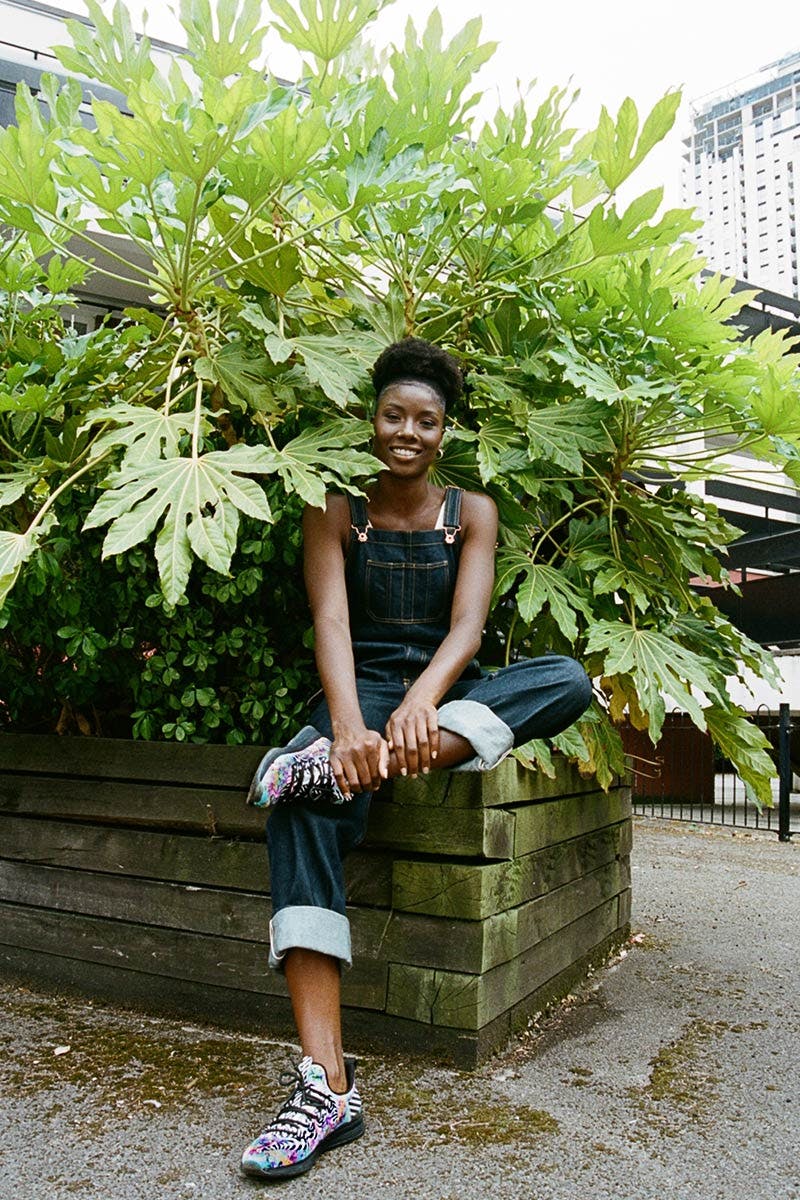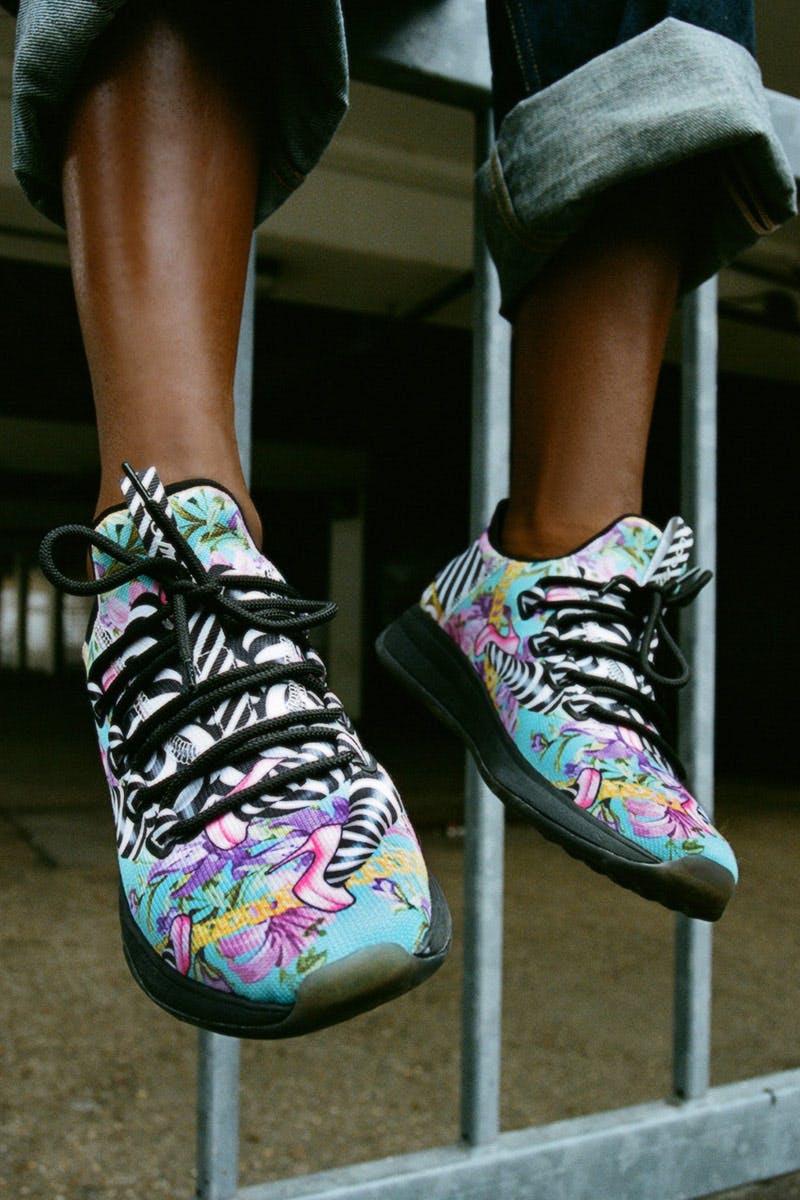 How can art be inclusive? The very nature of public art is inclusive. Being in the public space means it's for everybody. I that it's important that art can be enjoyed on multiple levels whether that be as a simple sensory excitement or a deeper intellectual understanding. Art affects everyone even in a subconscious way.
What emotions do you feel when you're creating art? The overriding emotion I feel when creating art is excitement. But I also feel a lot of stress, exhaustion, and frustration, especially when completing large scale projects within a short time.
How important is collaboration to your artistic progress? What does this particular collaboration mean to you? I love collaboration. Graffiti as a genre has been built on the ability to work with other painters. Now as an artist, collaborating with brands is great. I love to see my ideas in many different mediums and new places.
With all the great artists in your city, how do you feel you broke out? It's obviously a combination of luck and hard work. I feel I've always been prolific in the different styles I've done over the years but my biggest break was creating a new genre of graffiti to exist both online and offline.
Aldo's Mx3 Artist Series drops on August 23 online and in select stores around the world.