 Season: SS22
Key Pieces: Hagihara Takuya's nature-inspired digital prints are standouts, adorning T-shirts, hoodies, and swimwear for men and women. The maroon leather jacket with a crochet collar is another perfect piece for heading out of the city.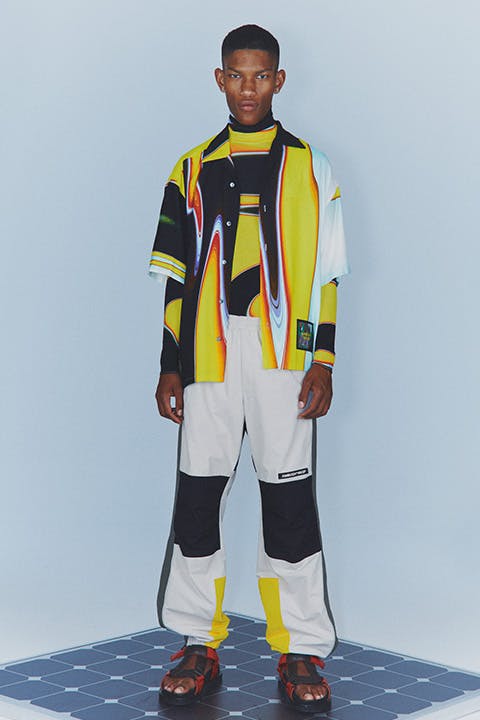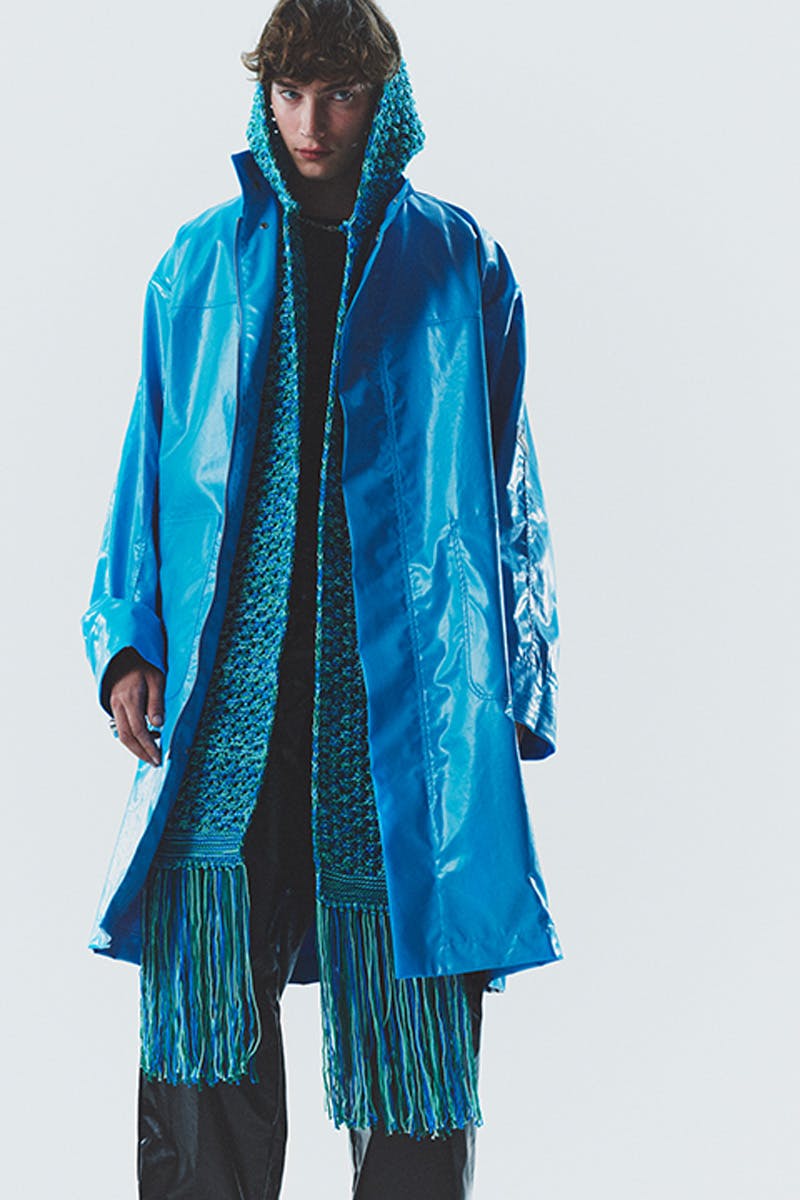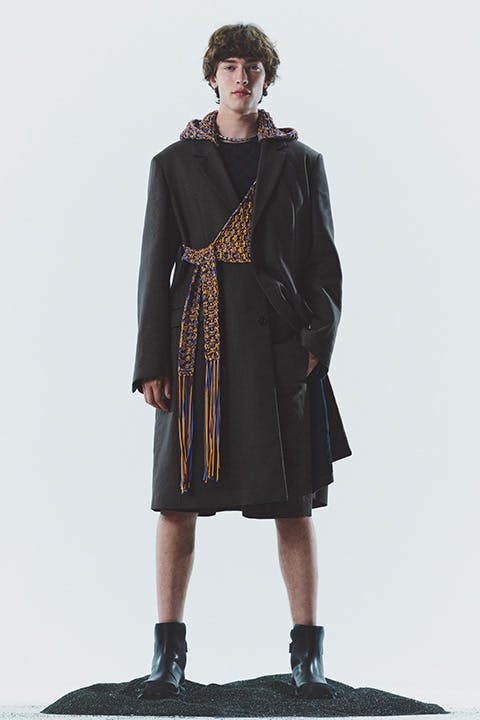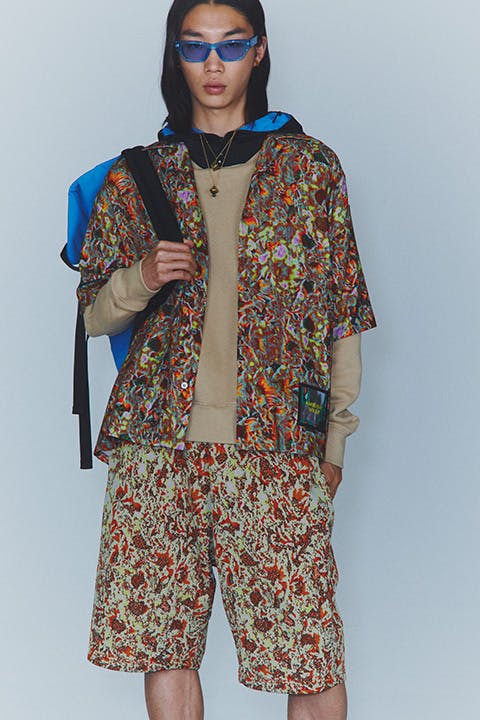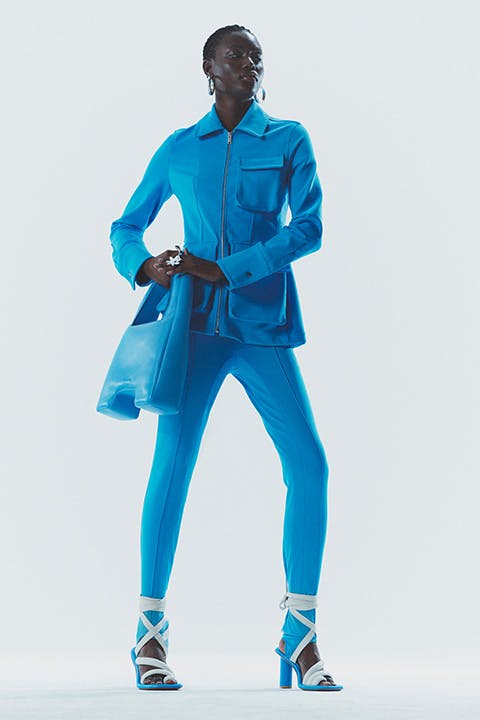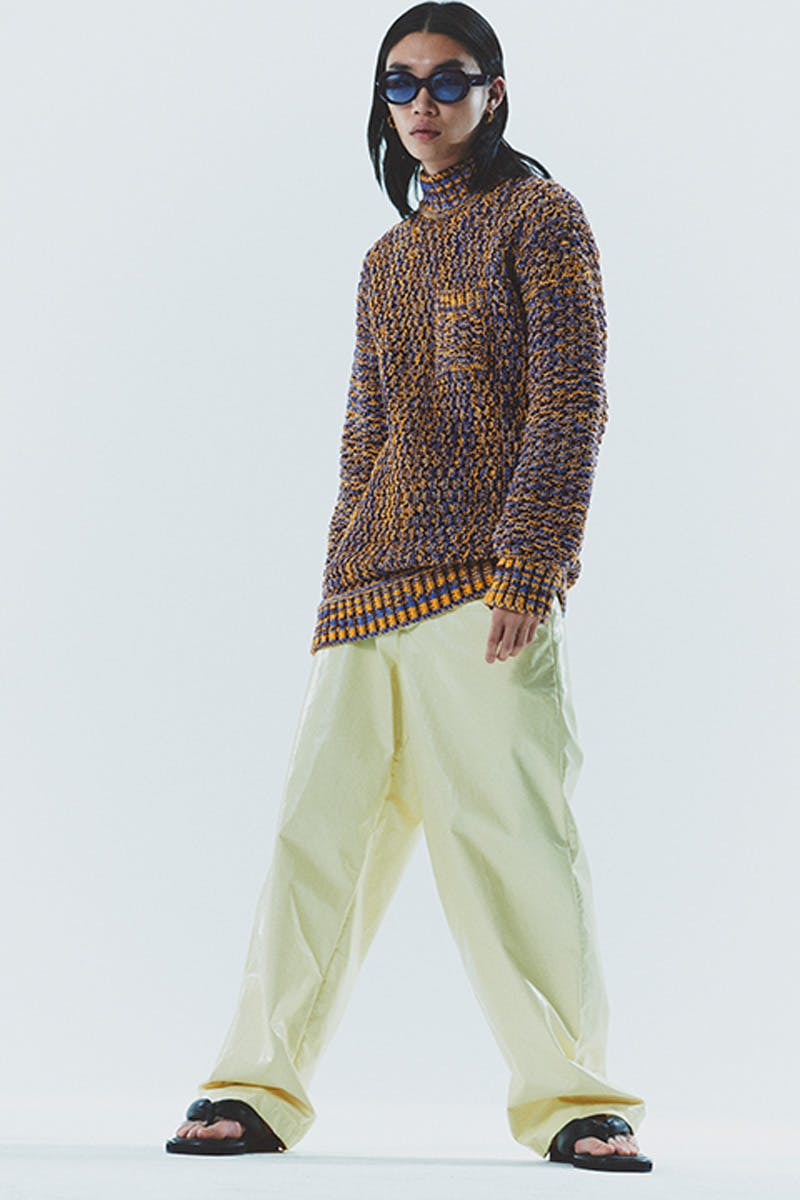 Release Date: Spring 2022
Editor's Notes: Yoon Ahn has chartered a course outside of the city. Technical fabrics inspire the new category, focusing on the basics needed to navigate the city and the countryside in comfort.
The unisex collection is divided into three parts: WKSP, AMBUSH ARTISANAL, and AMBUSH WARDROBE. WKSP is a technical new category composed of T-shirts, sweatshirts, and swimming costumes that have been dyed in vibrant and neutral tones.
With AMBUSH ARTISANAL, Ahn explores how couture techniques can be incorporated into the everyday. Nature is evoked with hand-looped jersey skirts reminiscent of a flower, feather-like twisted knit wool dresses, and twisted cotton and polyurethane crochet mesh knit with hand appliquéd flowers.
Bridging these two wings of the house is the AMBUSH WARDROBE, the core design of the house. Linens, cotton, and knits in washed-out pastel colors are mixed with washed nylon, making the wardrobe both comfortable and modern. Tailoring is relaxed and continues the tradition of mixing Japanese details and heritage with Italian silhouette, vintage shapes with the modern, and many of the many hybrids at the heart of AMBUSH.