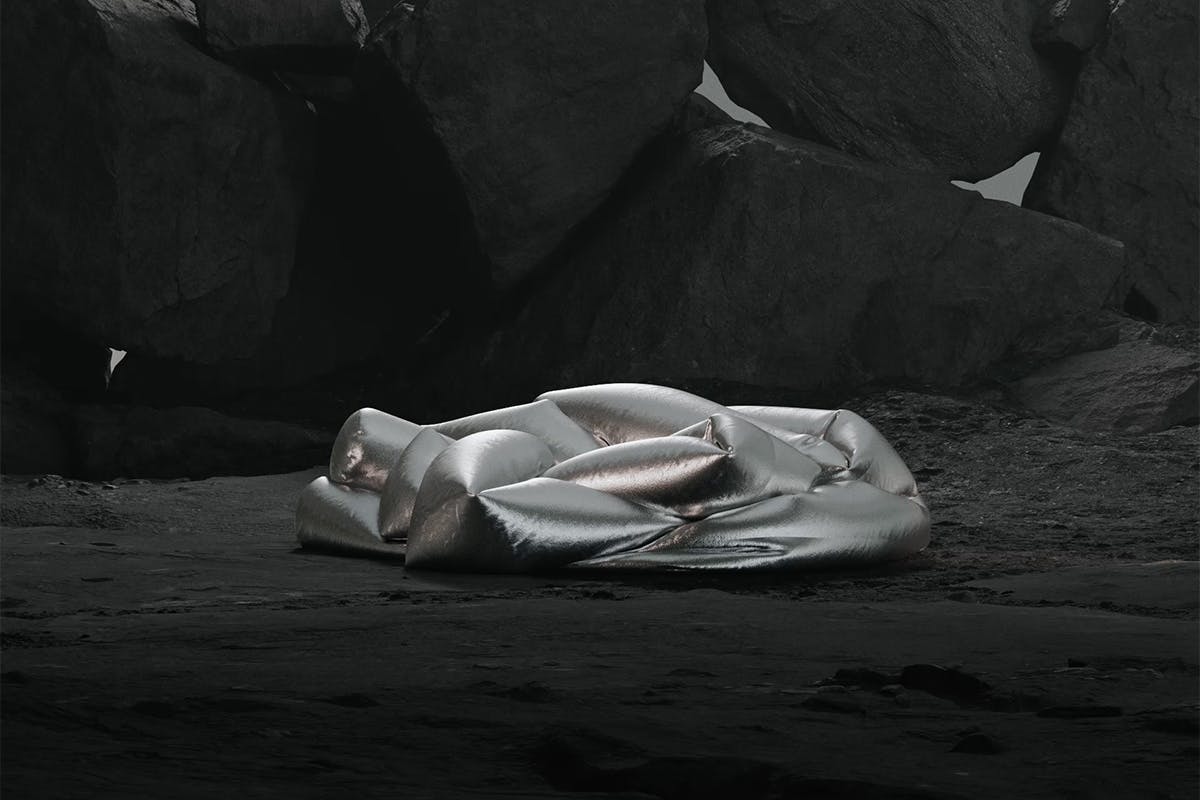 Technological advancements, cultural shifts, and a global pandemic have accelerated the rise of the digital world, and artist Reisinger Andrés is meeting the moment with digital furniture that traverses the physical and cyber realms. His "The Shipping" collection is comprised of mindbending furniture that bridges the imagined and the tangible, heralding a new hybrid reality that is proving surprisingly lucrative.
Last week, the Argentinian artist sold his virtual furniture in an online auction, with the most expensive item selling for $67,777. Five of the pieces come with physical counterparts, but all ten can be implemented digitally in any open-world.
Among the auctioned pieces was Andrés' now-famous Hortensia chair. The digital rendering of the plush pink chair enveloped in 20,000 fabric petals went viral back in 2018 and was so popular across Instagram that the artist eventually made a physical version. It took a year of research and development to mimic the hyper-tactile, fluffy exterior but the piece eventually went on display at the Montoya gallery in Barcelona.
"The Shipping" collection auction was hosted by online marketplace Nifty Gateway and reconfirms that there is an enthusiastic market for virtual furniture. Each piece sold in less than 10 minutes for a total of more than $450,000. The buyers could then place the virtual items in any shared, 3D virtual space or "metaverse", including open worlds such as Decentraland, Somnium Space, or even Minecraft.
But Andrés is taking it one step further still. Each piece will also be iterated on in the future to continue being open-world compatible. It's another way he extends reality and points to a hybrid era where art is freed from spatial and temporal limitations.