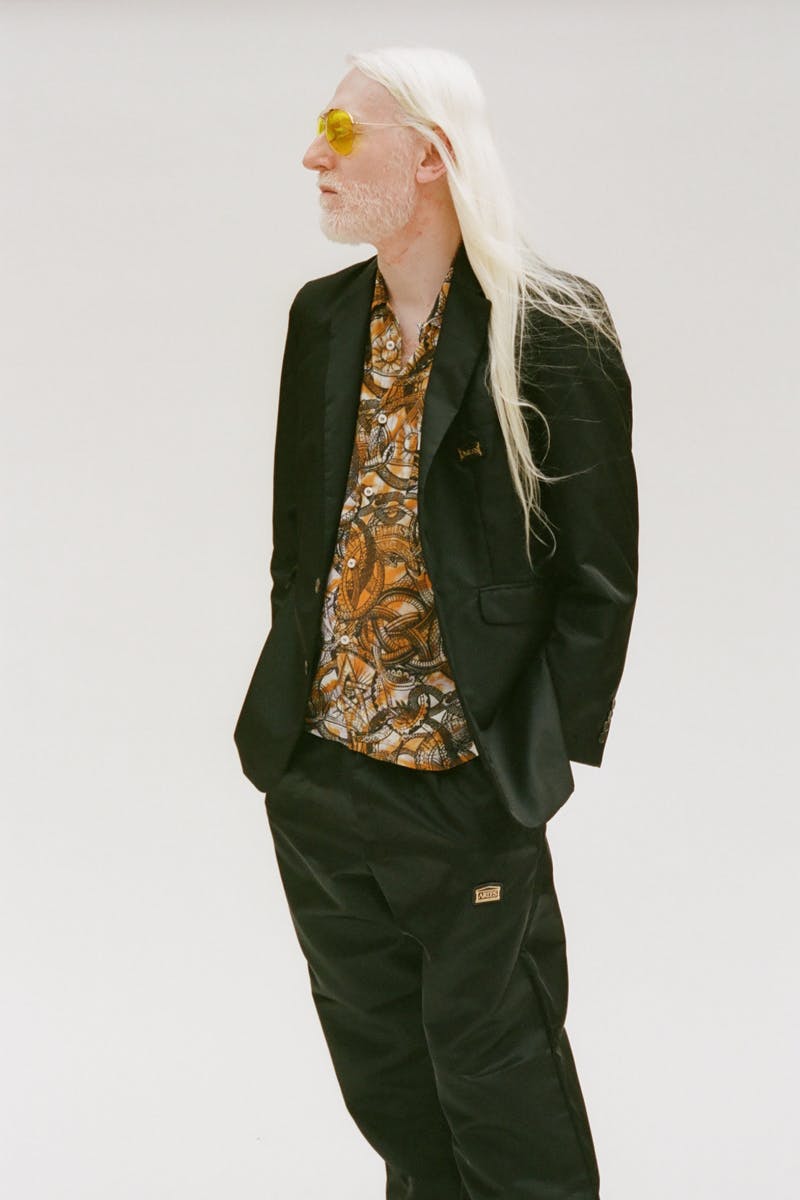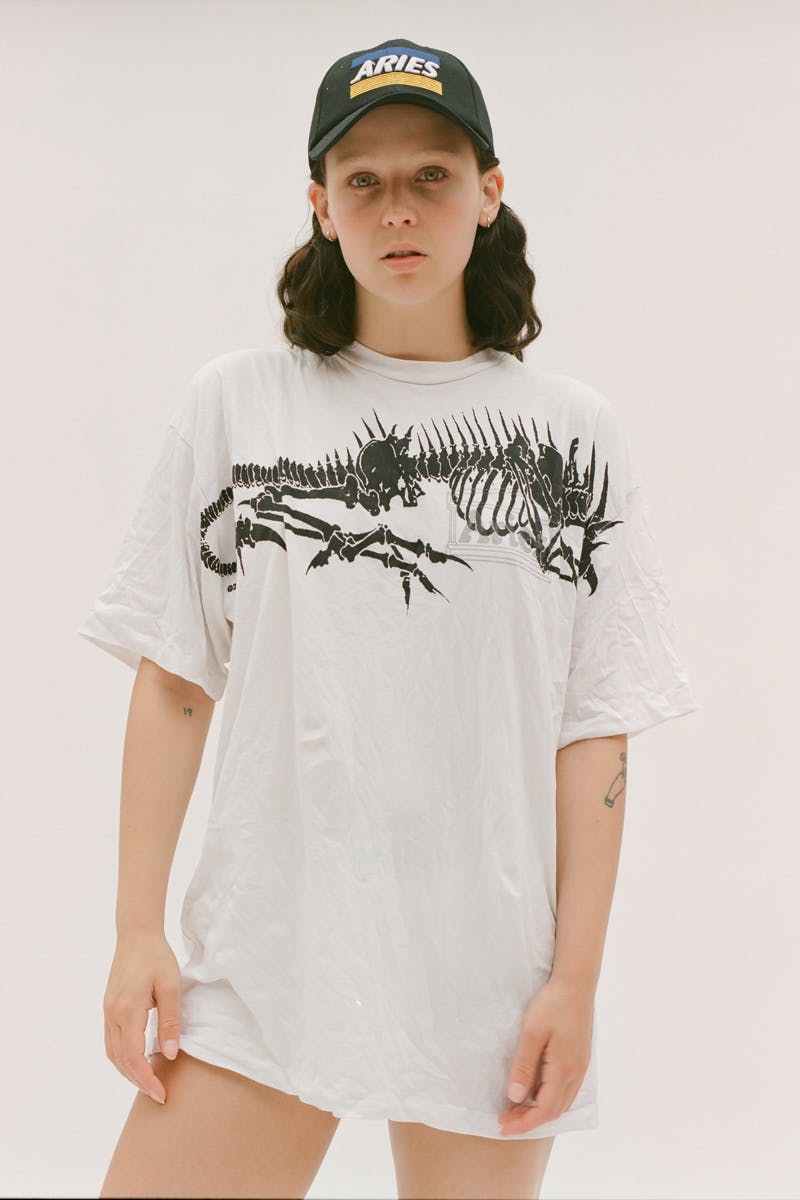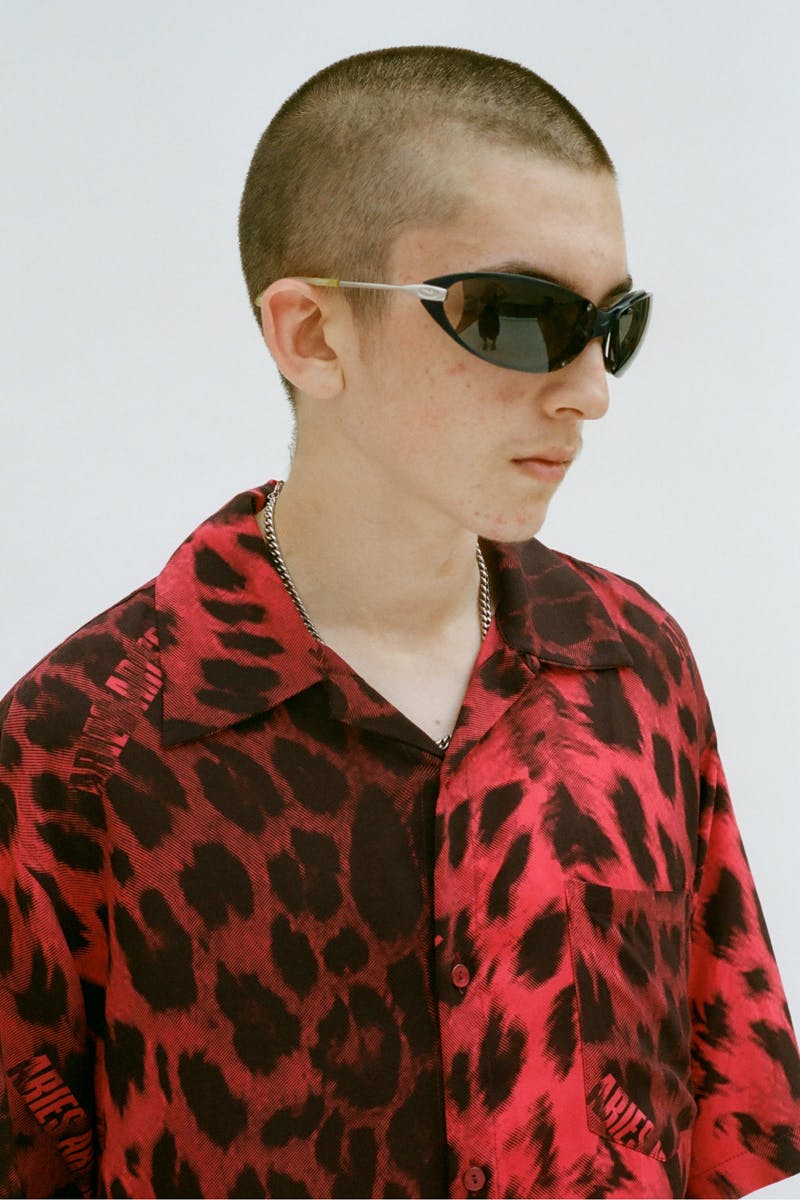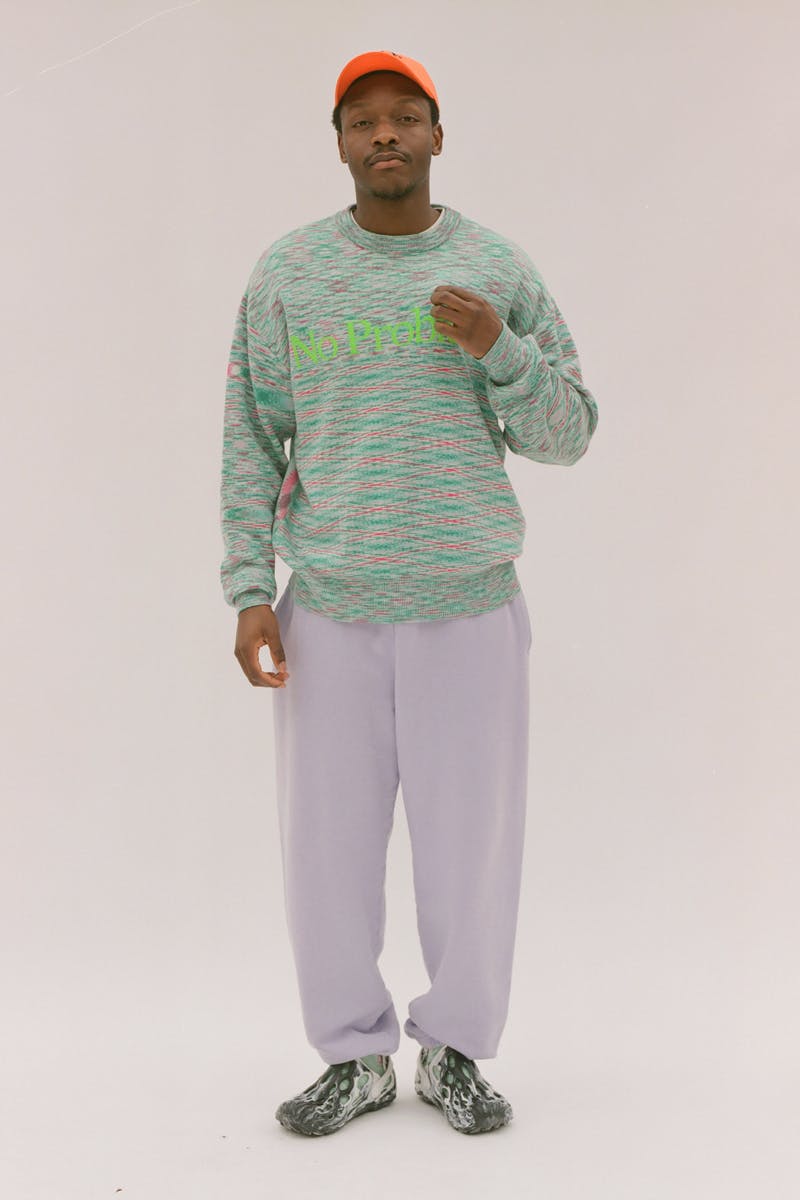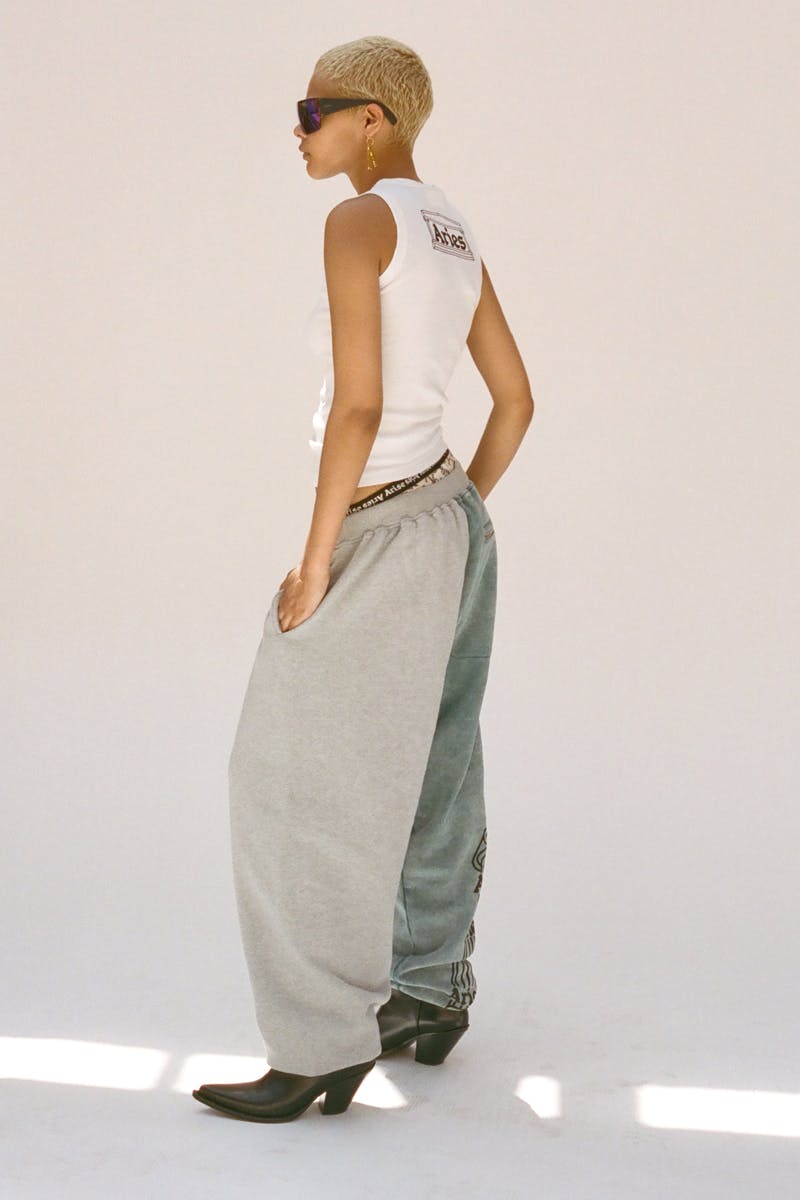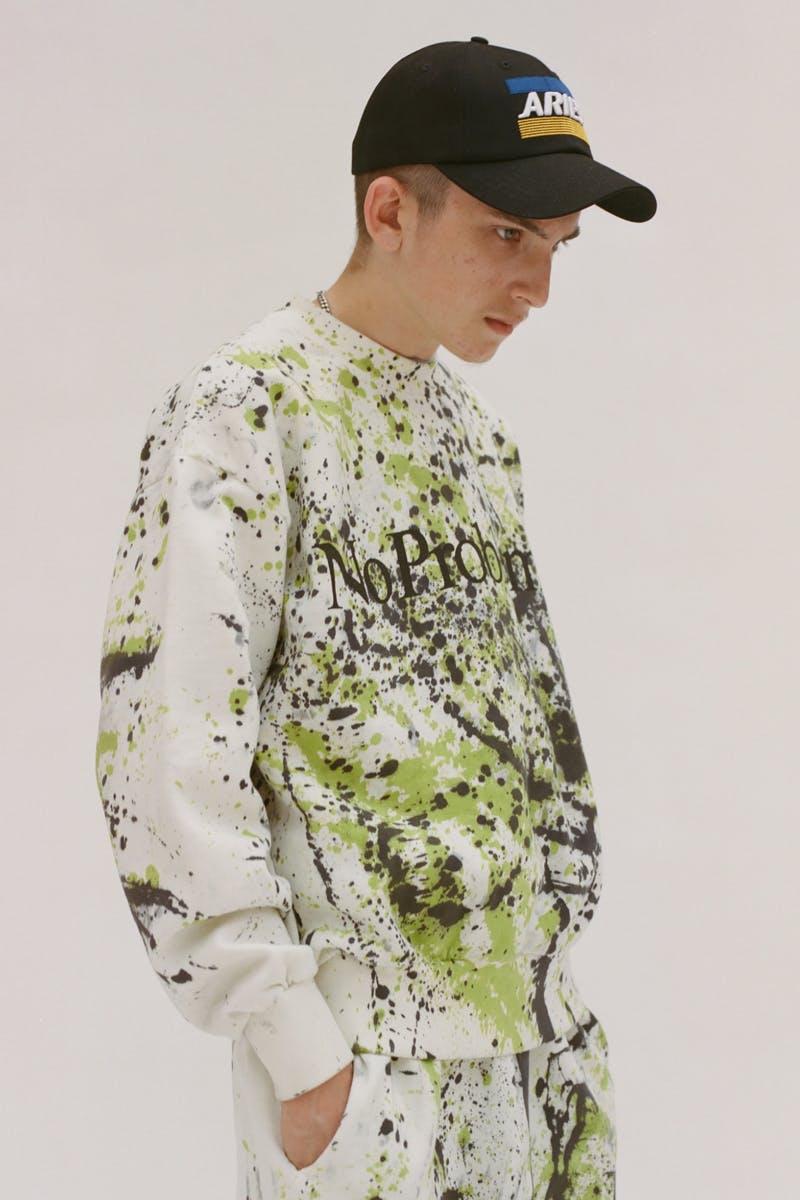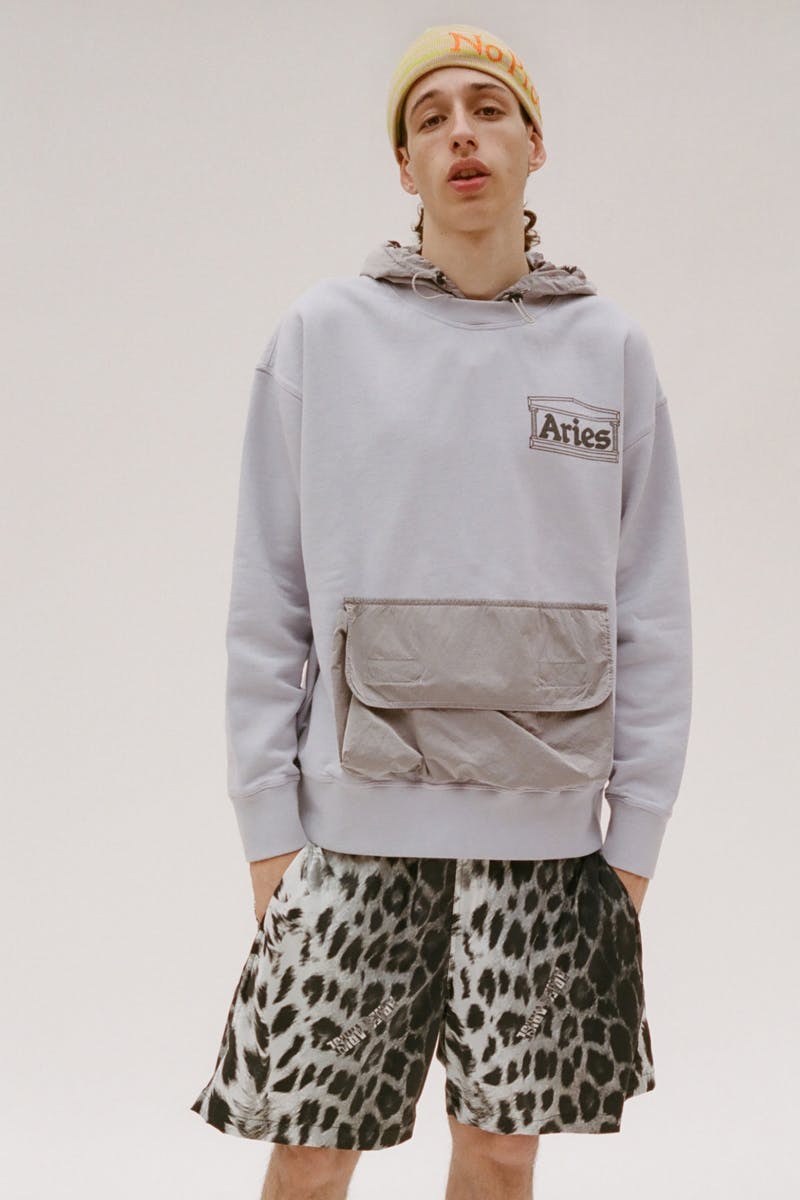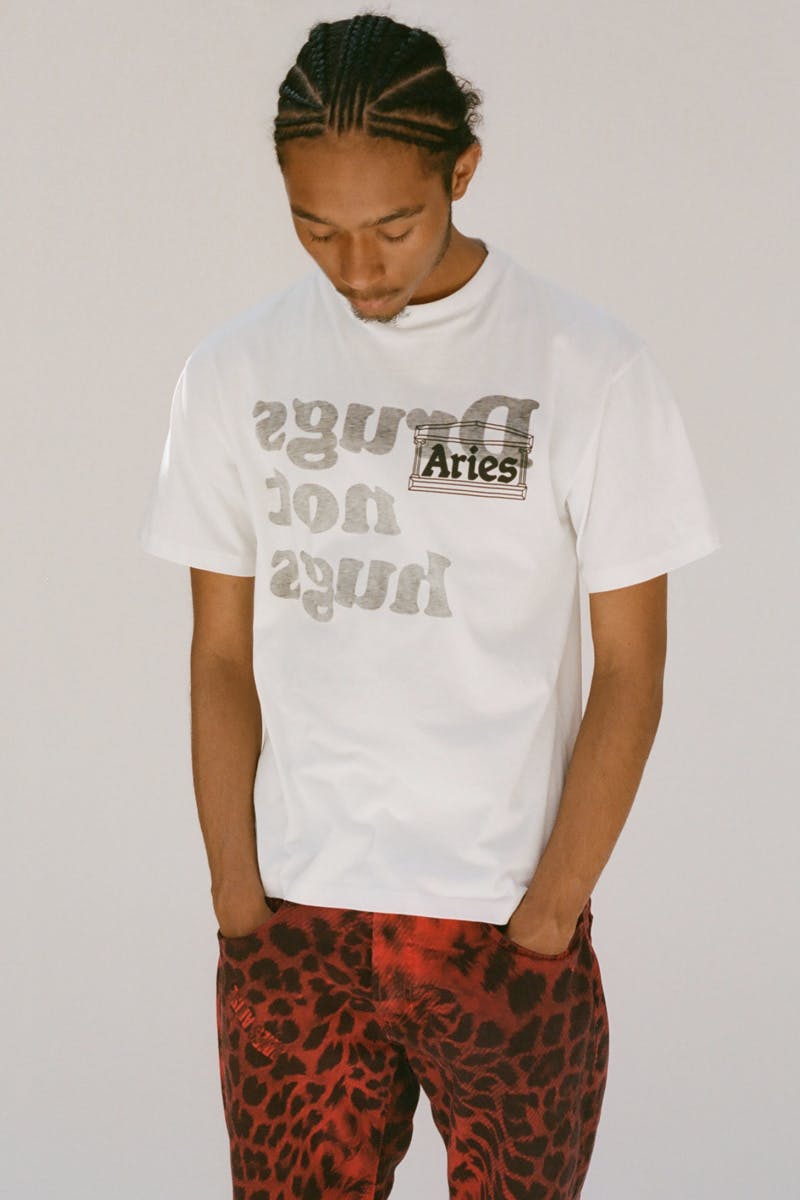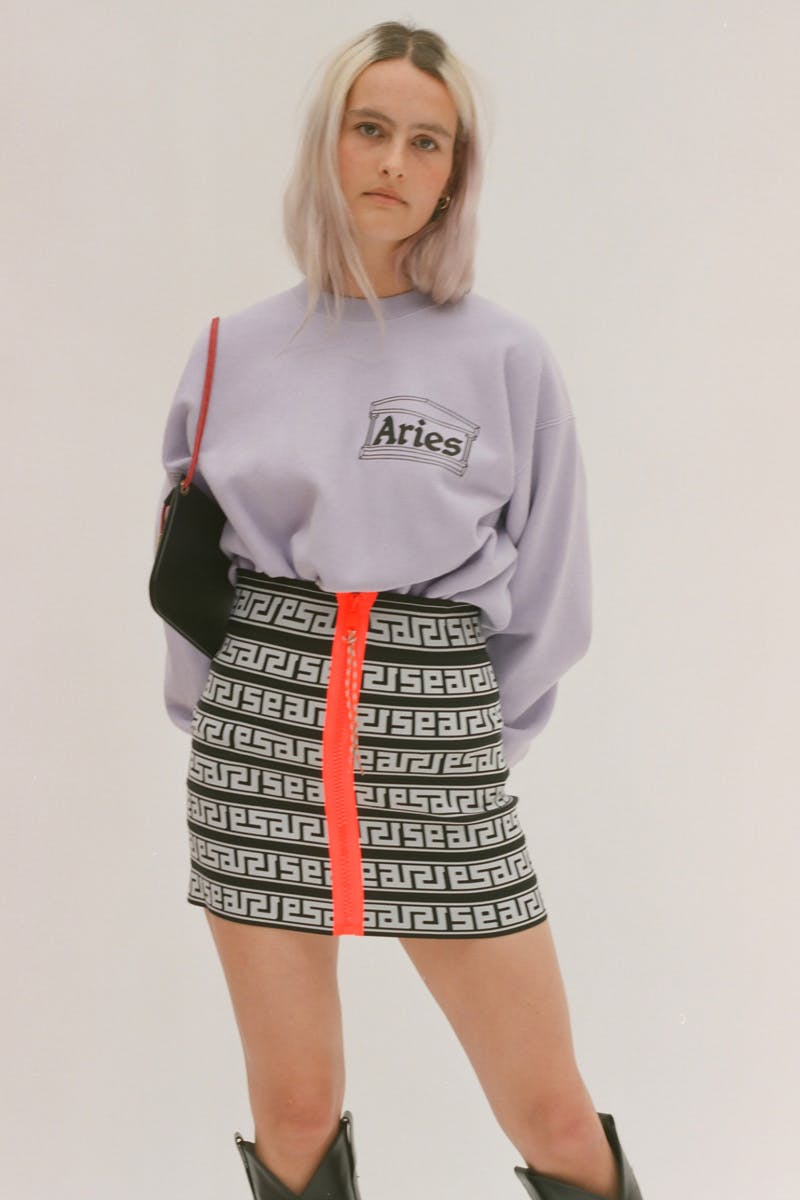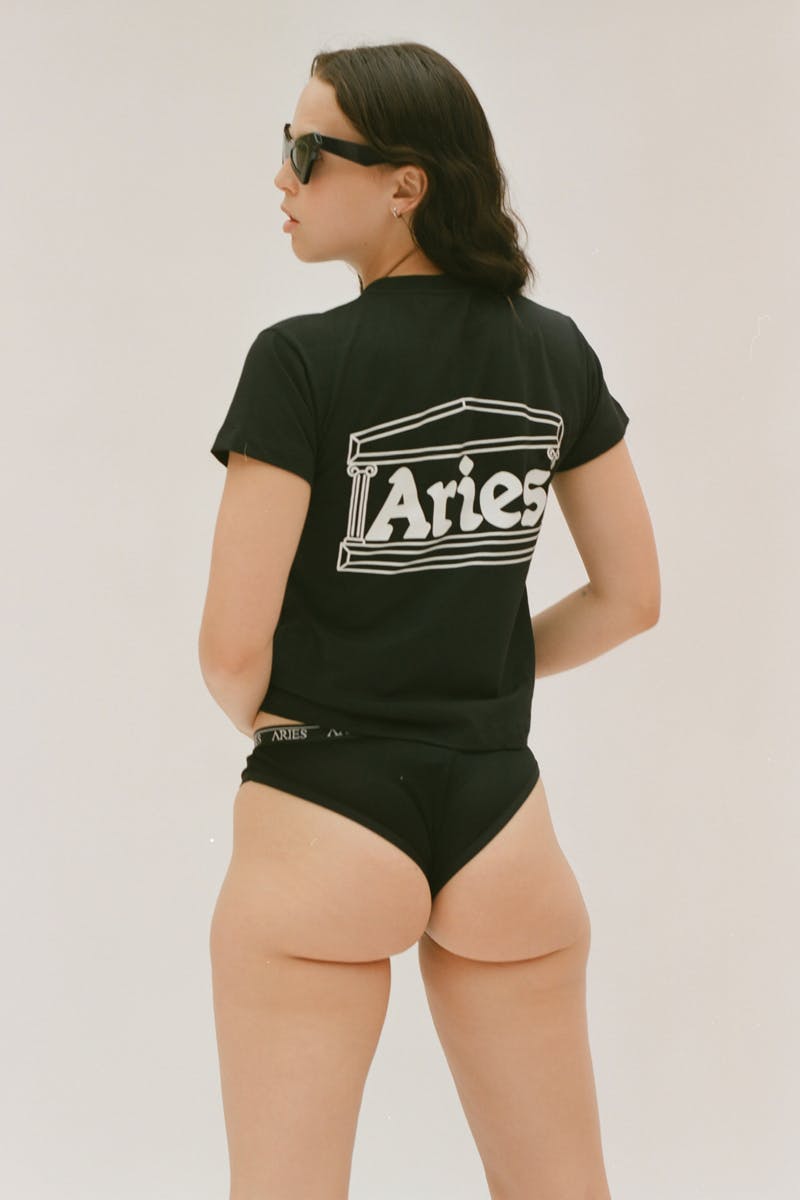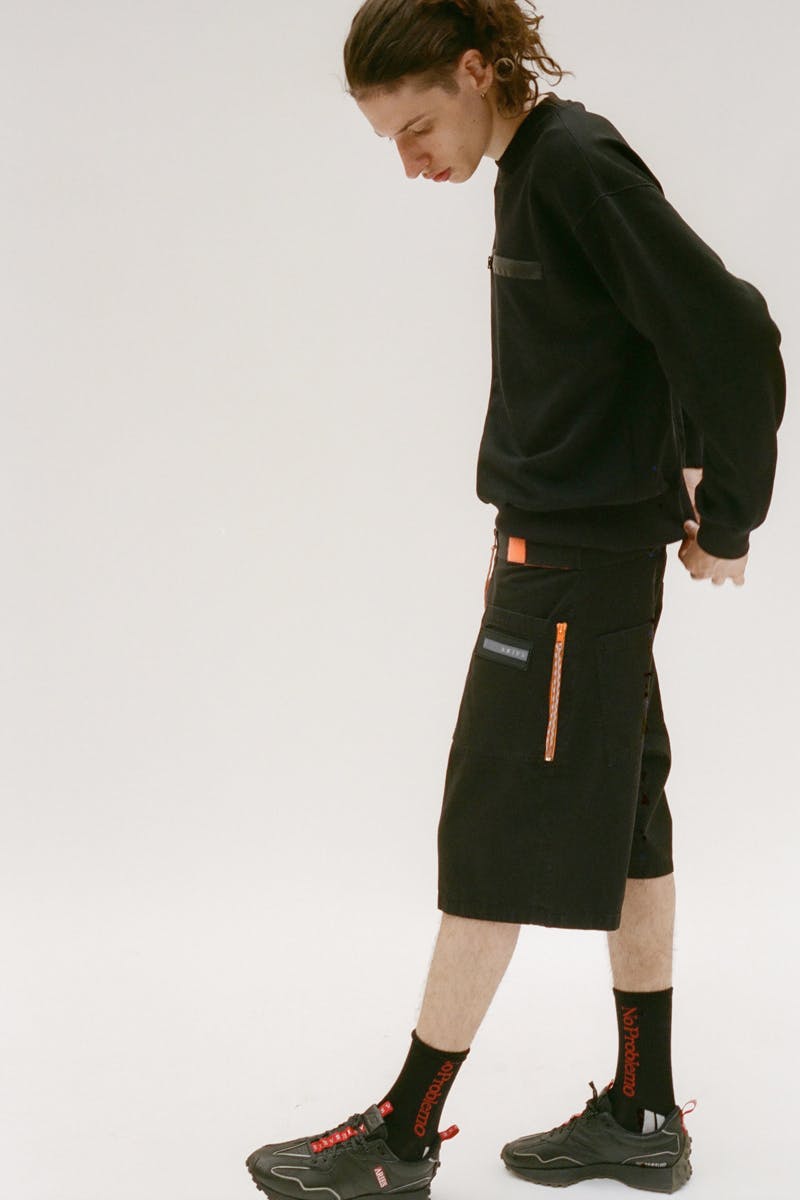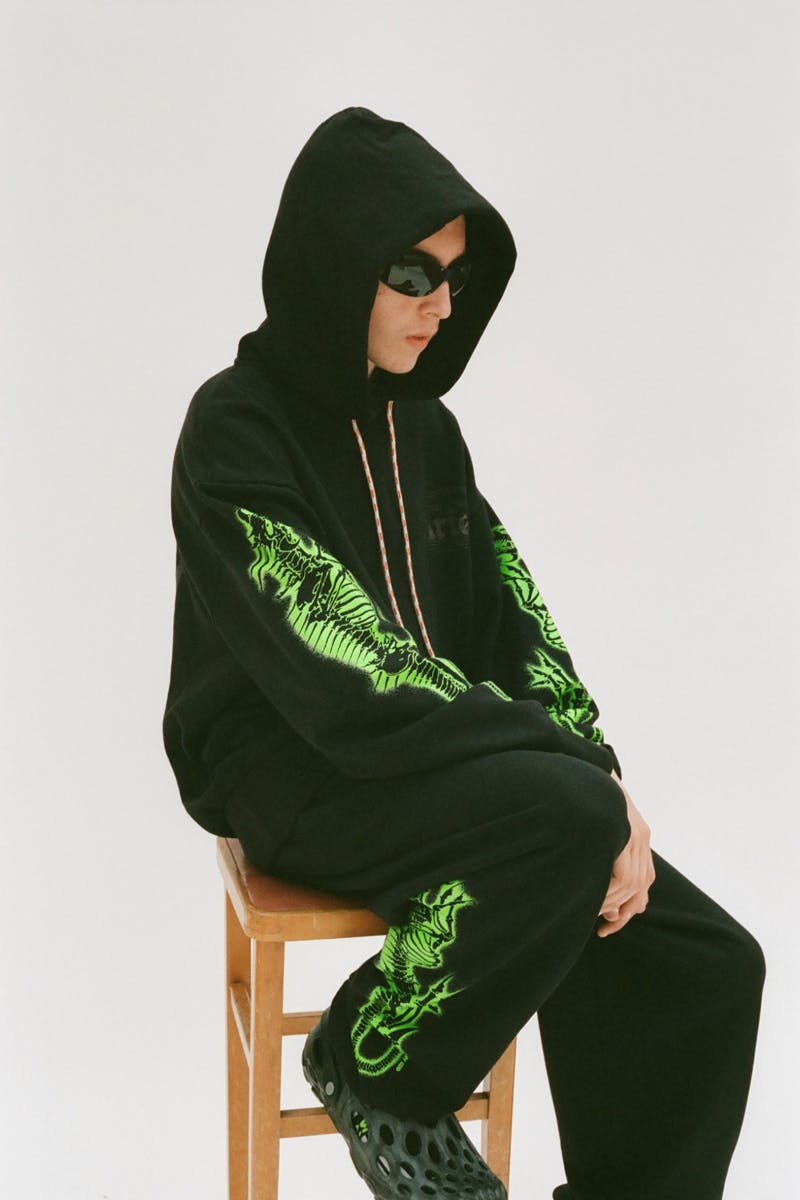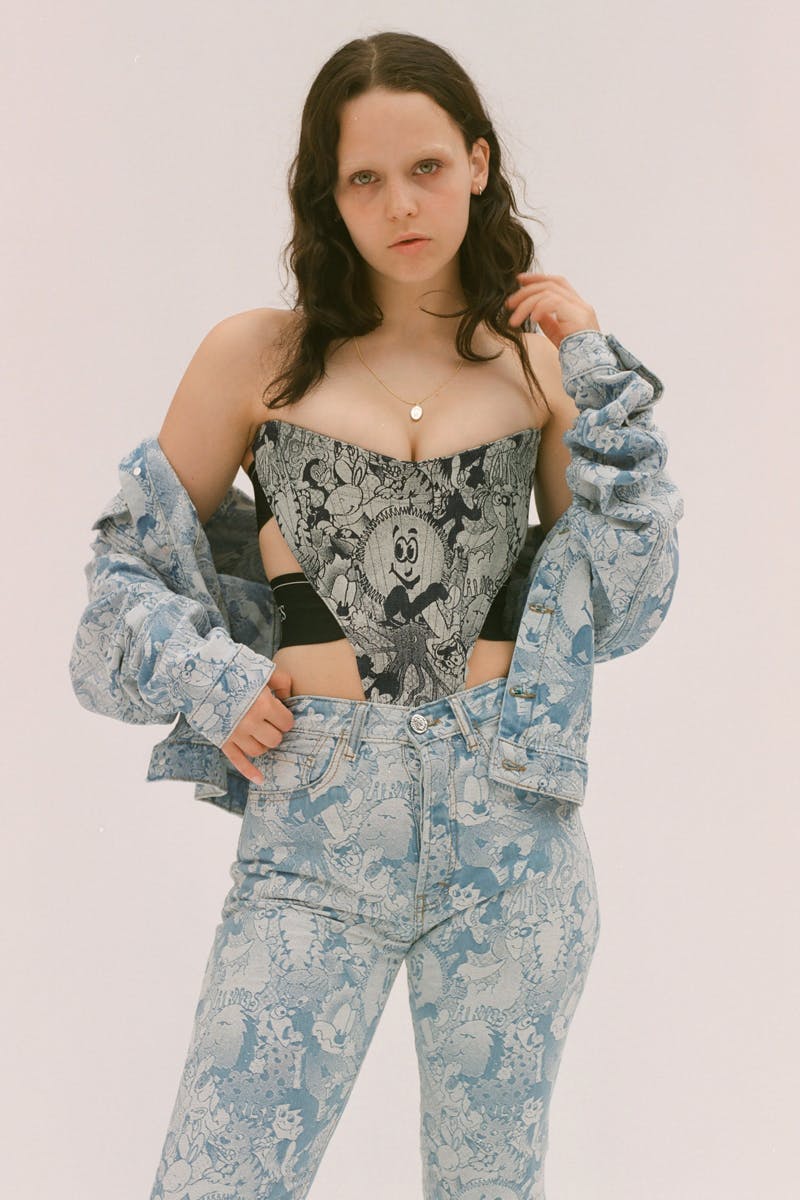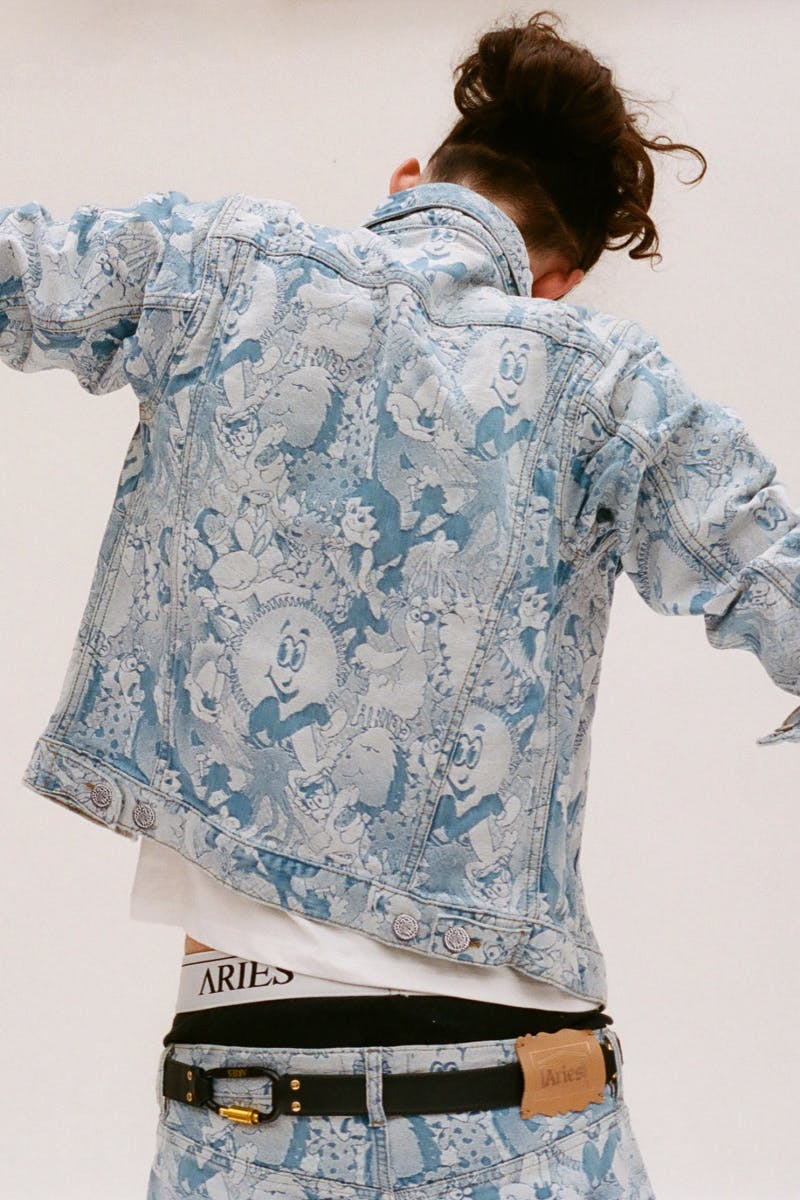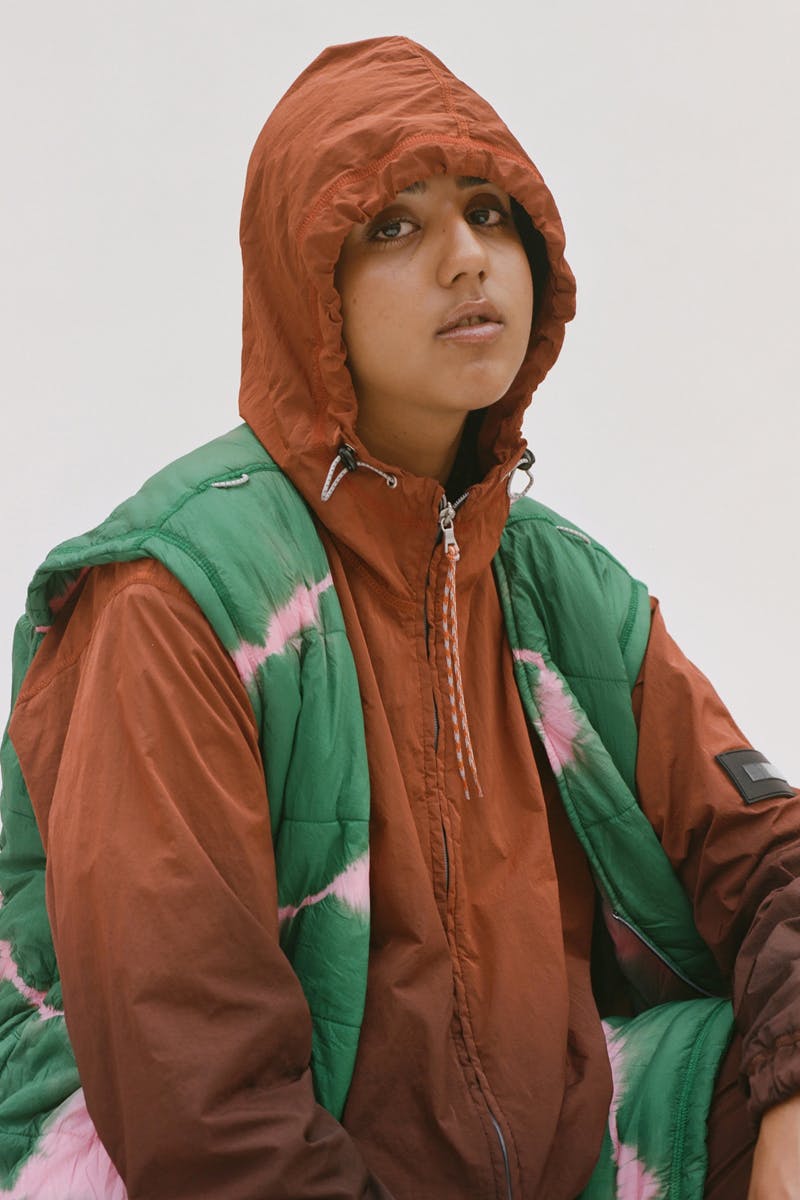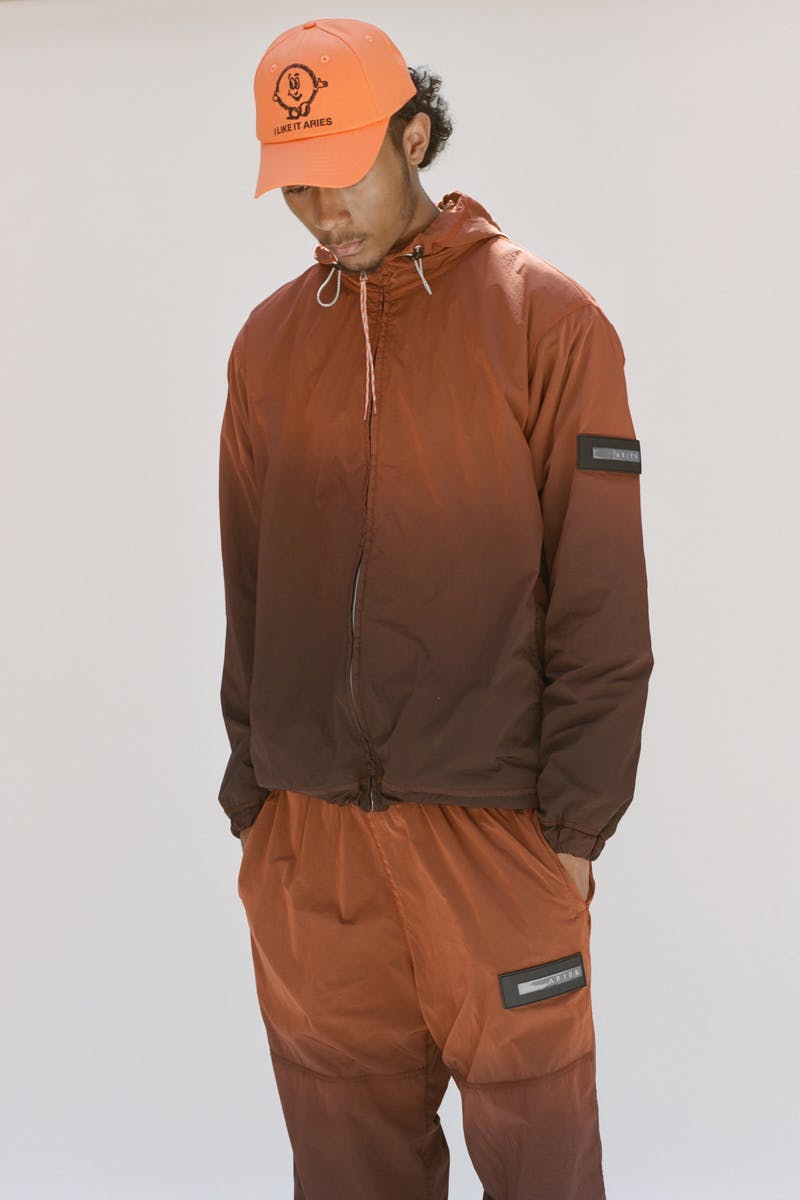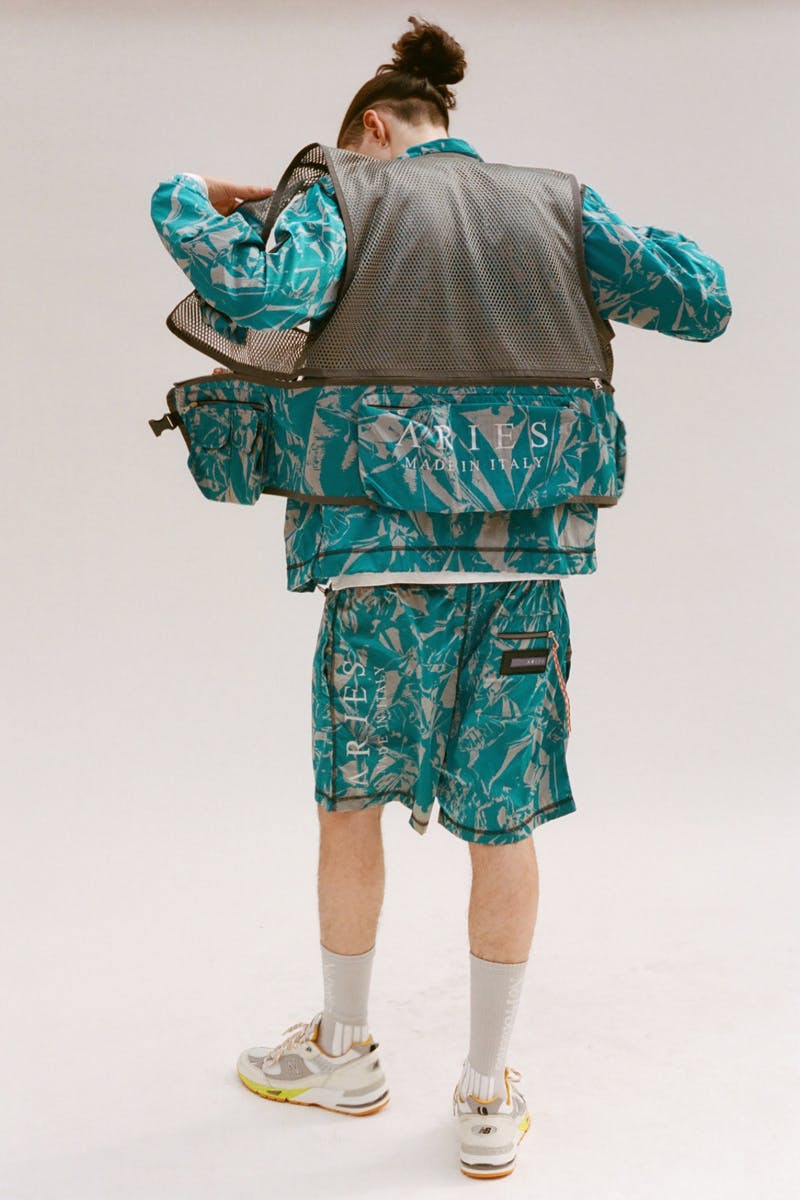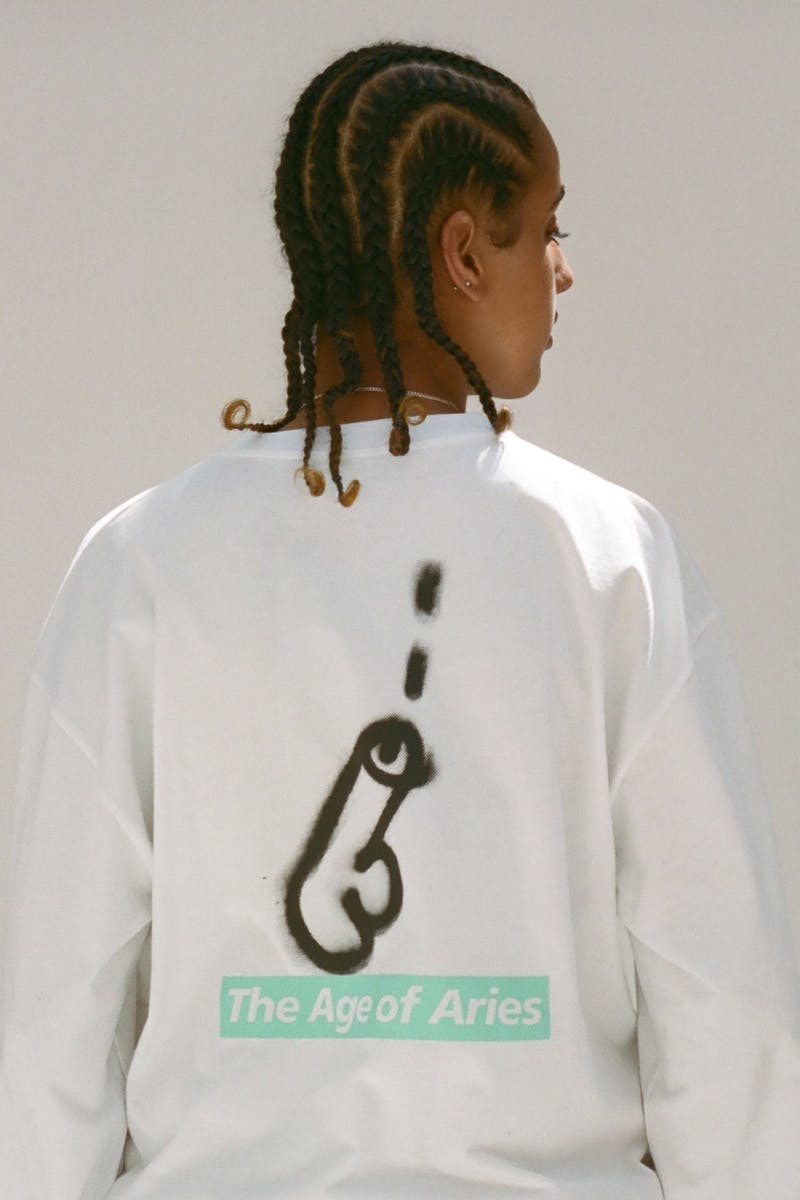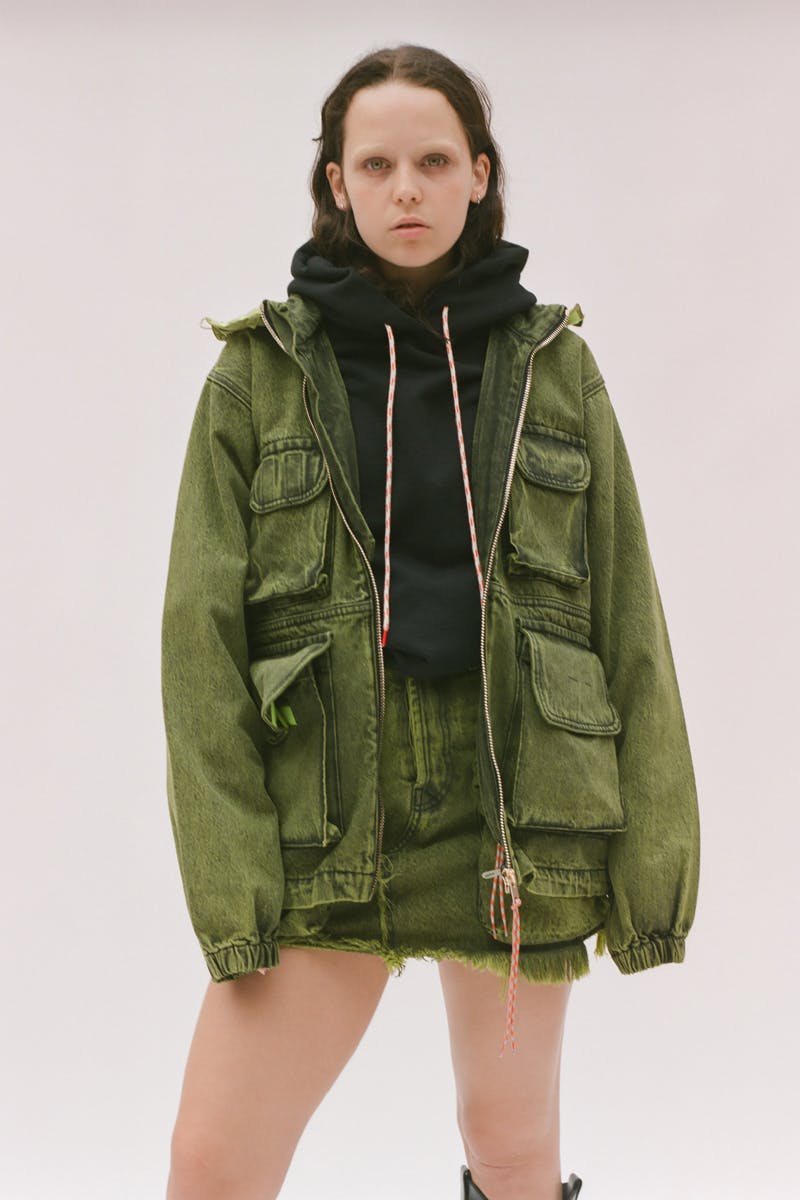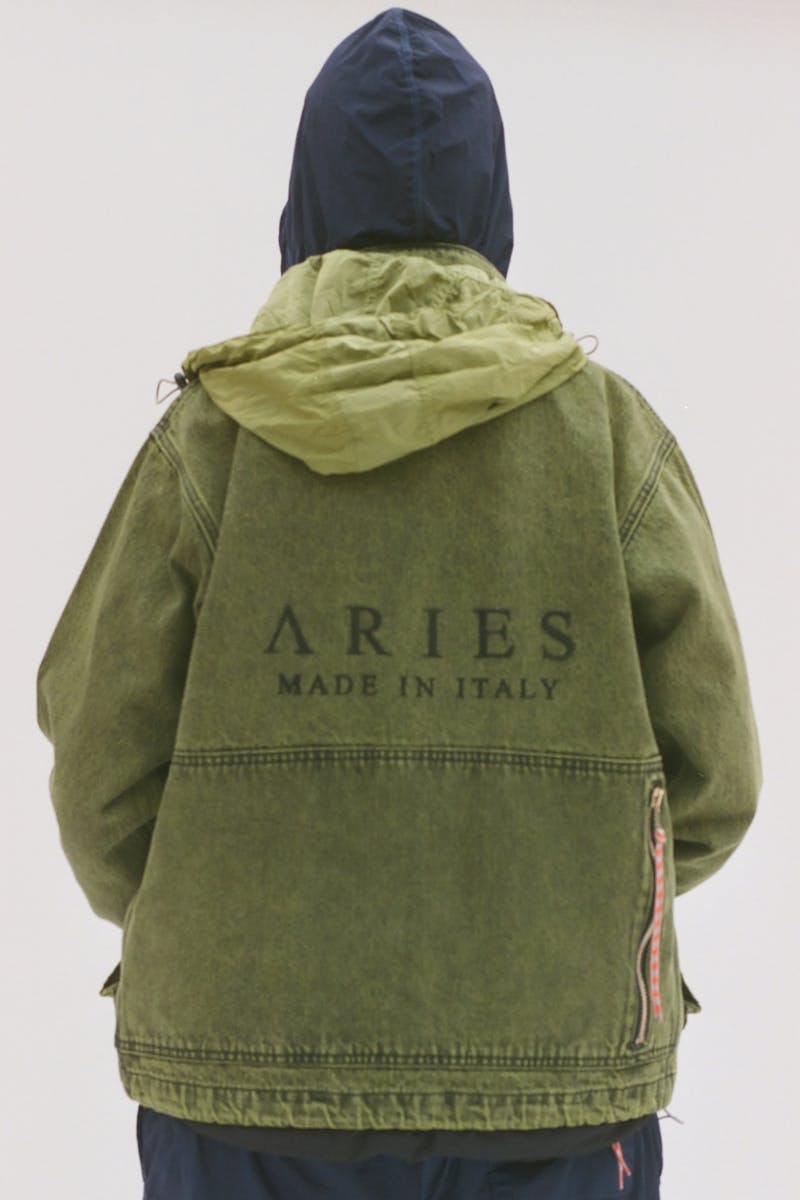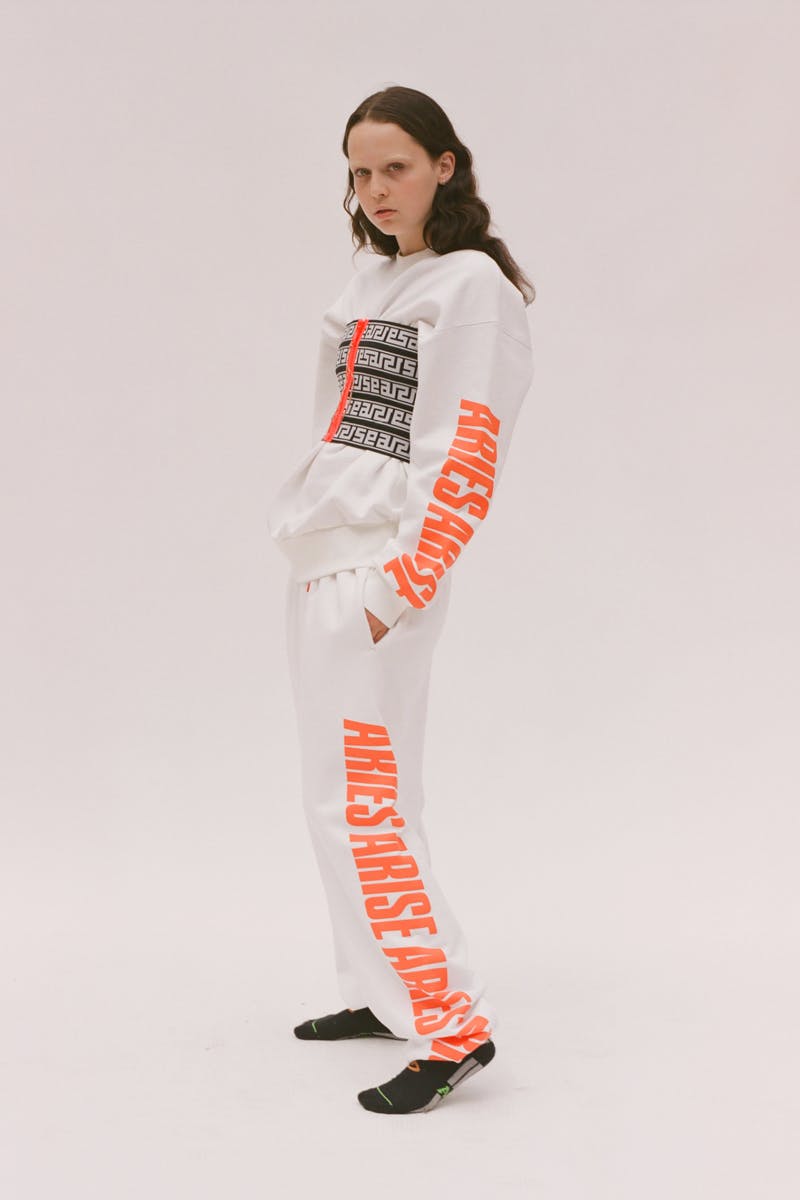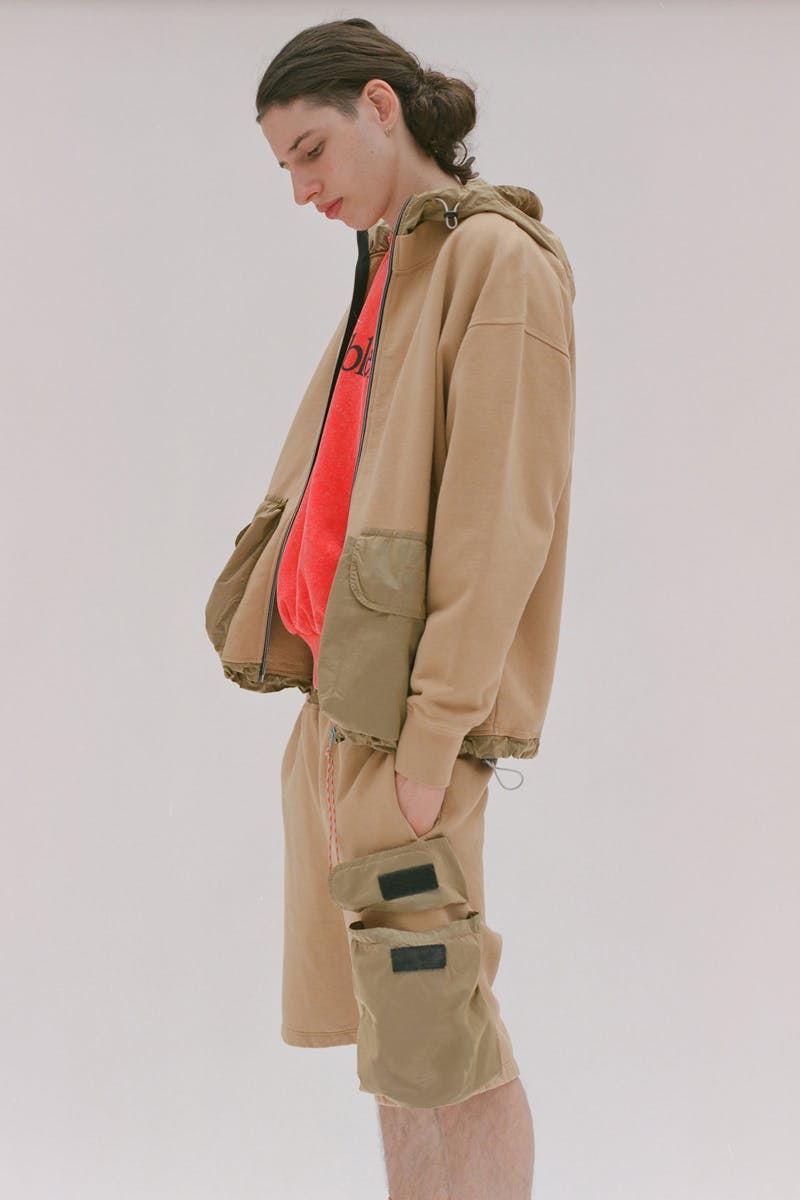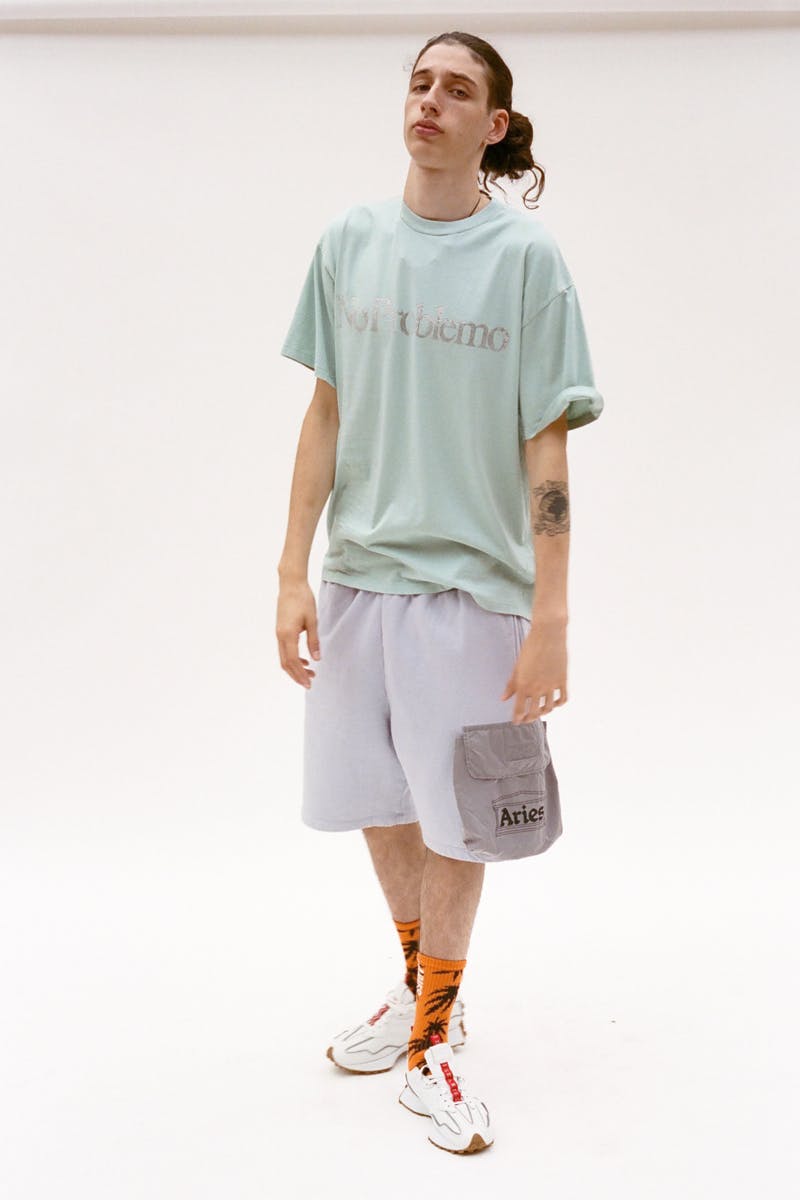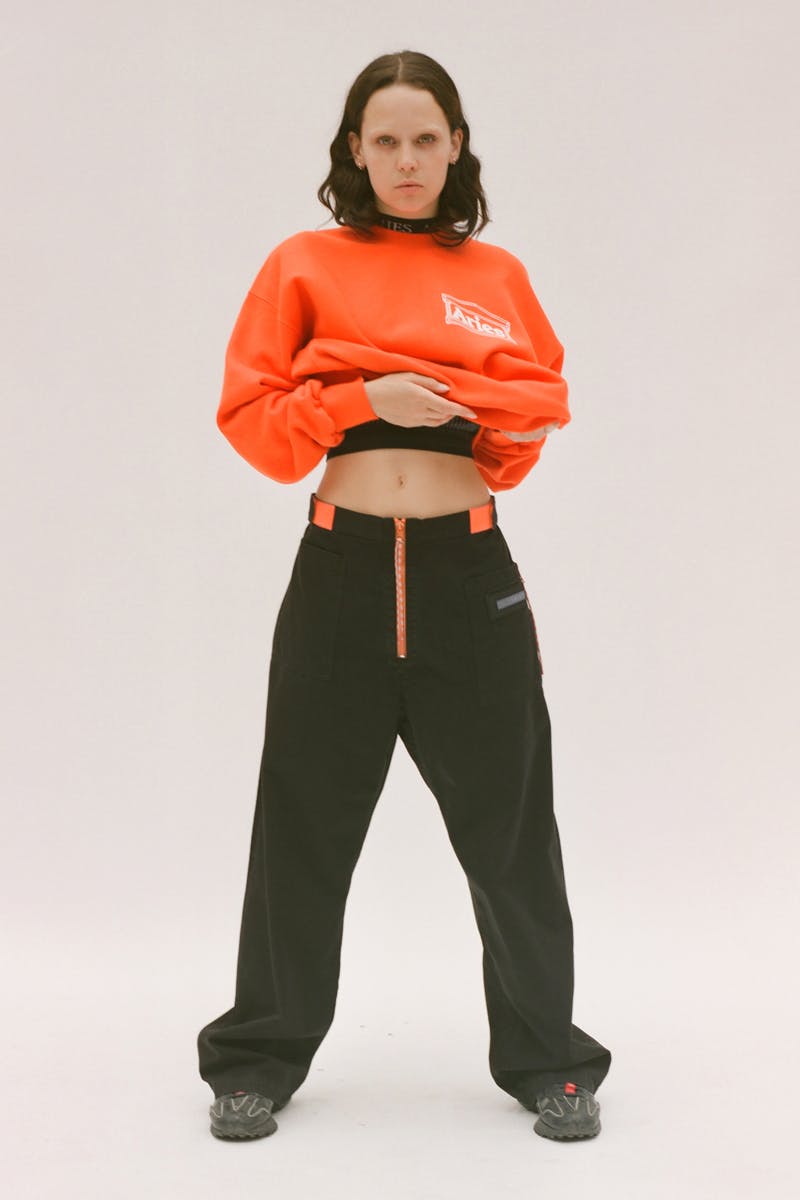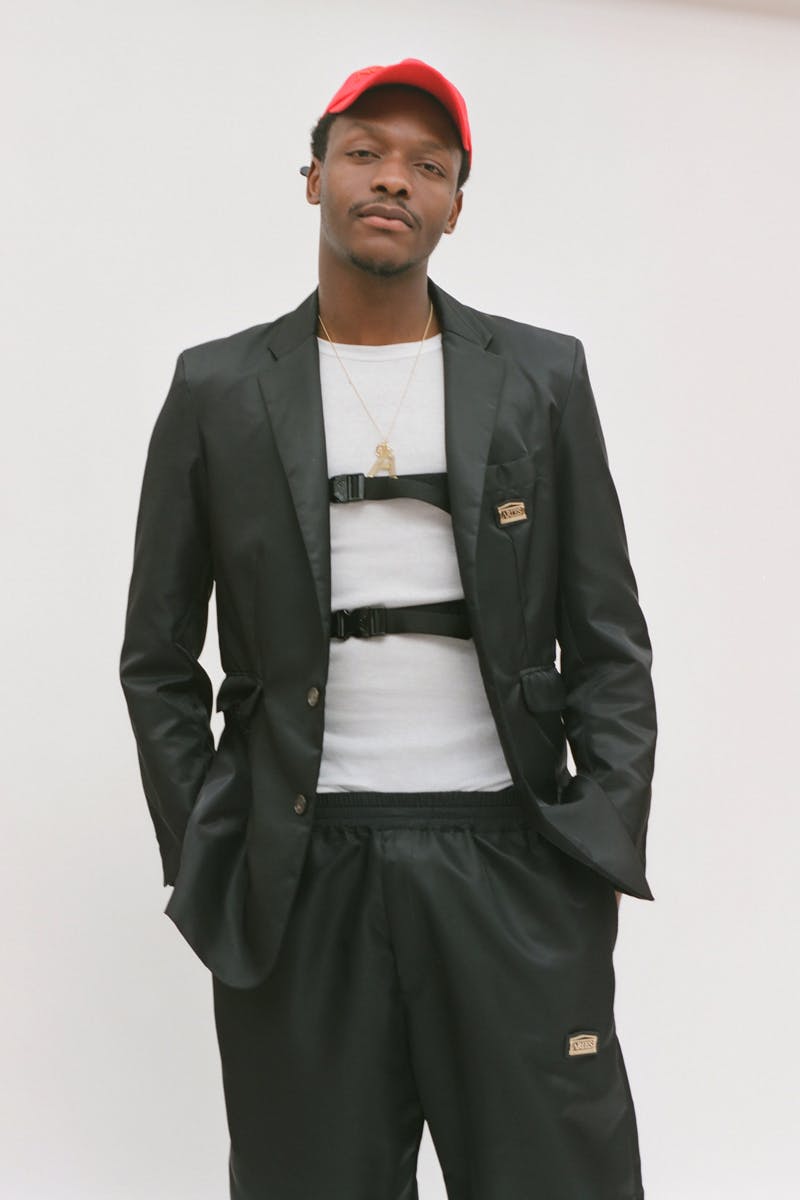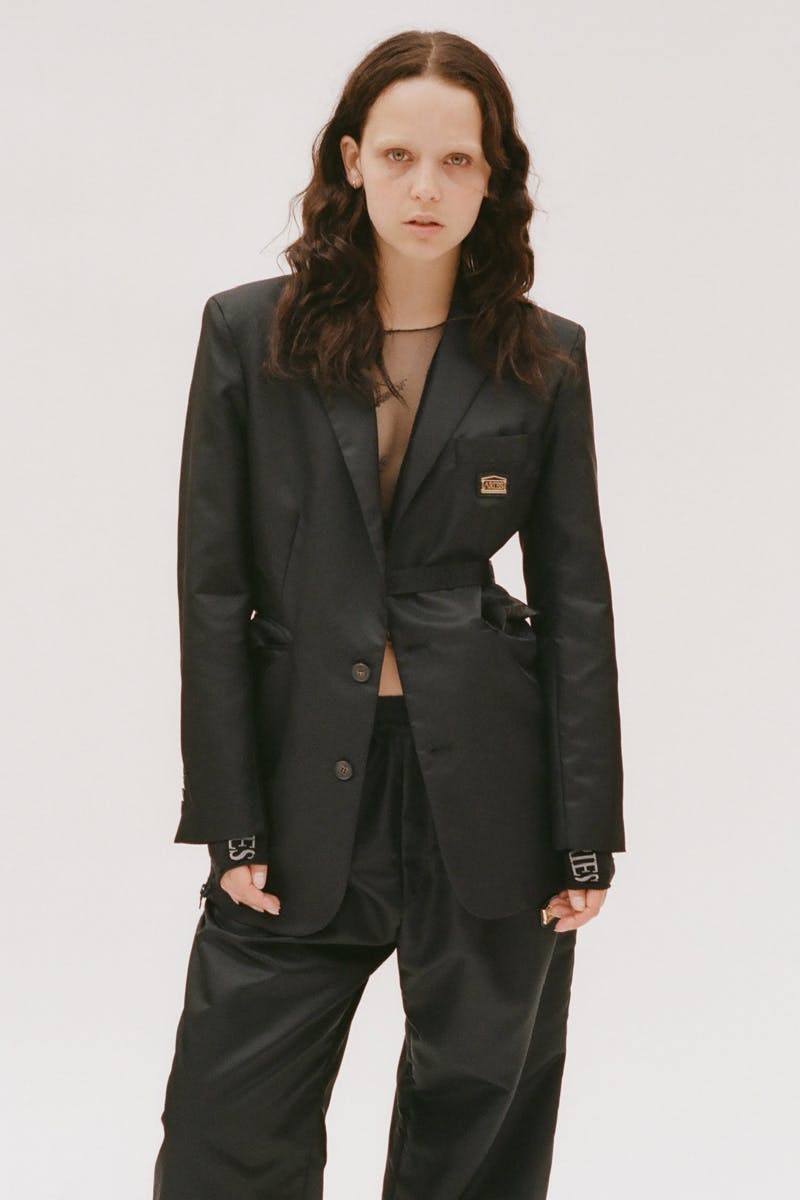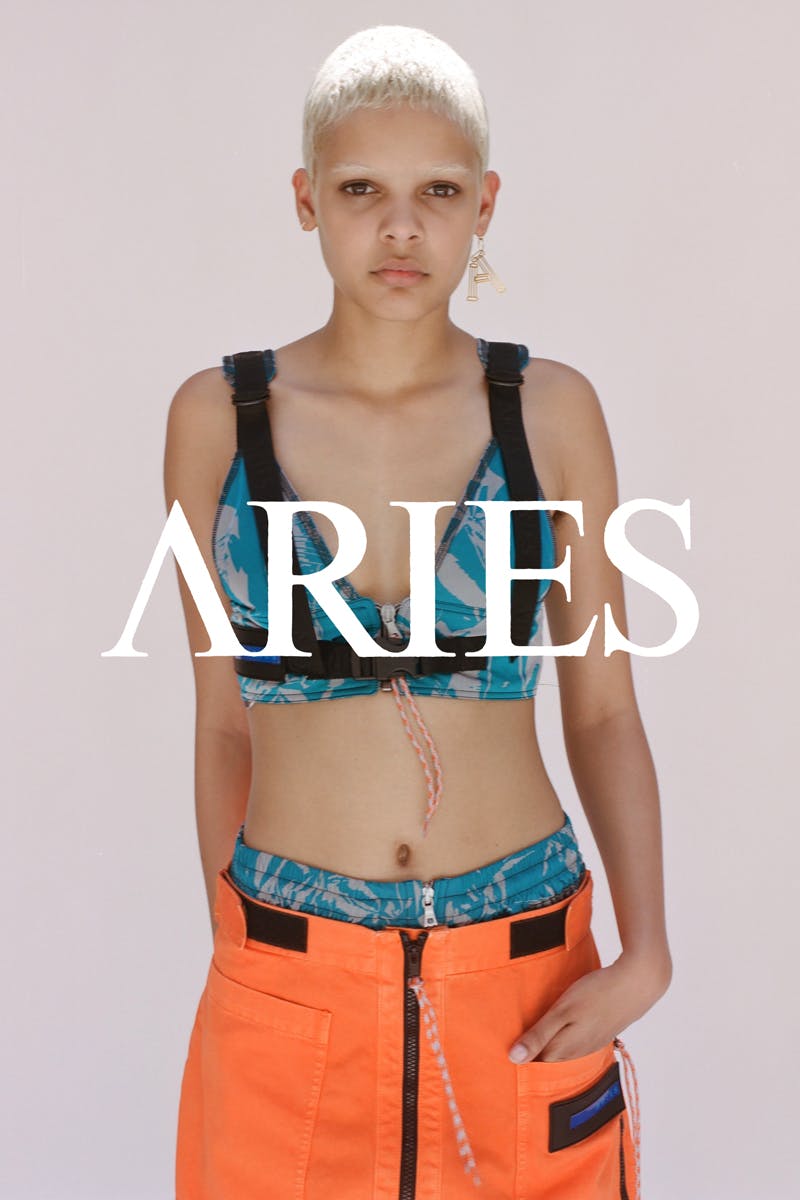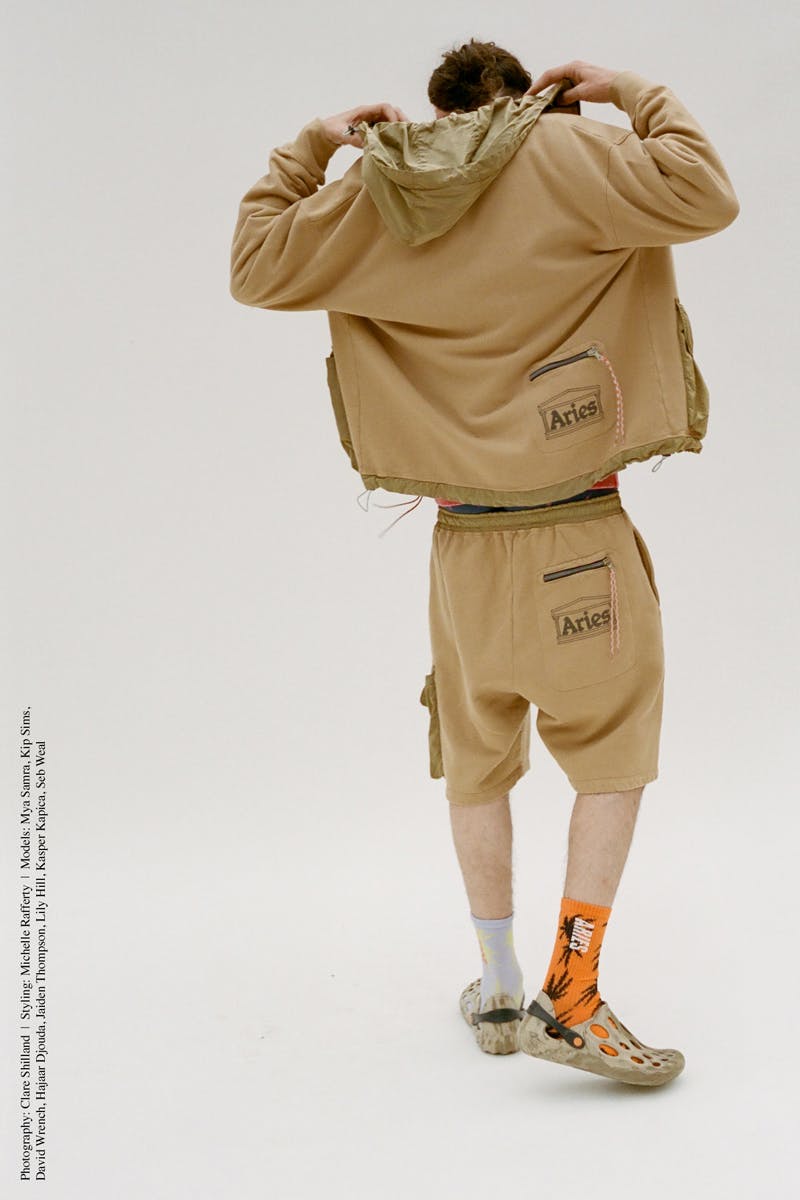 Loosen your tie, flick open a button or two; we're going on holiday; to an escape from reality with Aries' Spring/Summer 2022 collection.
Portalling out of the daily sludge and into worlds distant yet rooted in our own is an ability that feels innate to Aries. Sure, it offers your winter warmer essentials; fleecing, and the like, but its tie-dye-heavy tees, iconic slogans, and FW21's "Satanic Panic" theme are enough to have you leaving Earth behind.
It's a careful balance, albeit one tipped in the favor of the bold and daring – daring as in you might not want to wear a "Take Acid" tee around your folks – that is a thread continued through SS22.
"Proudly and defiantly daydreamed in London and made in Italy," Aries is born and crafted at the border of imagination and reality, and it shows.
"Aries is like me, half and half," Aries creative director Sofia Prantera told Highsnobiety. "Made in Italy but conceived in the UK."
"The UK — where we are based — used to have a rich history of manufacturing," Prantera continued. "Unfortunately, now we are left with very few working factories and much expertise has been lost. Italy on the other hand has made a conscious decision to invest in its manufacturing sector and is still leading the way on innovation."
"One of the main strengths of a brand is to understand and control its manufacturing; this is from a design, business and sustainability point of view. Manufacturing in your own country, in your own language allows you to have this control and to communicate and develop your ideas together with your suppliers."
"This was really important for me when I started the brand and the relationships we have formed with our suppliers are long, based on mutual respect, development and growth. It has become very easy to send reference into the 'ether' and get back a near exact copy without knowing who or how it was made, but I am not interested in this process - it isn't rewarding."
Everything that we've come to love of the brand is present and accounted for, from highly saturated animal prints (red leopard and tiger knits) to a splattering of graphics, tracksuits, and slogan tees.
No acid this time, but "Yoga Kills."
With said quality, tinfoil camouflage and tie-dye are applied to sherpa fleece, Oxford shirting, two-piece sweatsuits, and more. There's a mashup of pre-gorpcore climbing-come-raving trousers (think Maharishi) alongside a very healthy dosage of relaxed suiting and utilitarian outerwear.
"I love the "crushed foil" print which was developed by metal rubbing and crushing tin foil under a photocopier," Prantera said. "The red crystal hoody, the full nylon suit, difficult to chose [a favorite]..."
"I think this is the point in a way, there is craft, but we don't want it to be obvious or about that specifically."
"Our garments are dyed by hand, our printer uses water-based inks, all graphics and designs are developed originally in-house, often on a photocopier or by hand then industrialized. Every tee is enzyme washed or dyed or acid dyed to create a layered and unique feel and approach to each garment."
Aries' Spring/Summer 2022 collection is due to launch this Friday, 28 January – so mark your calendars, or, you know, subscribe for the launch online.