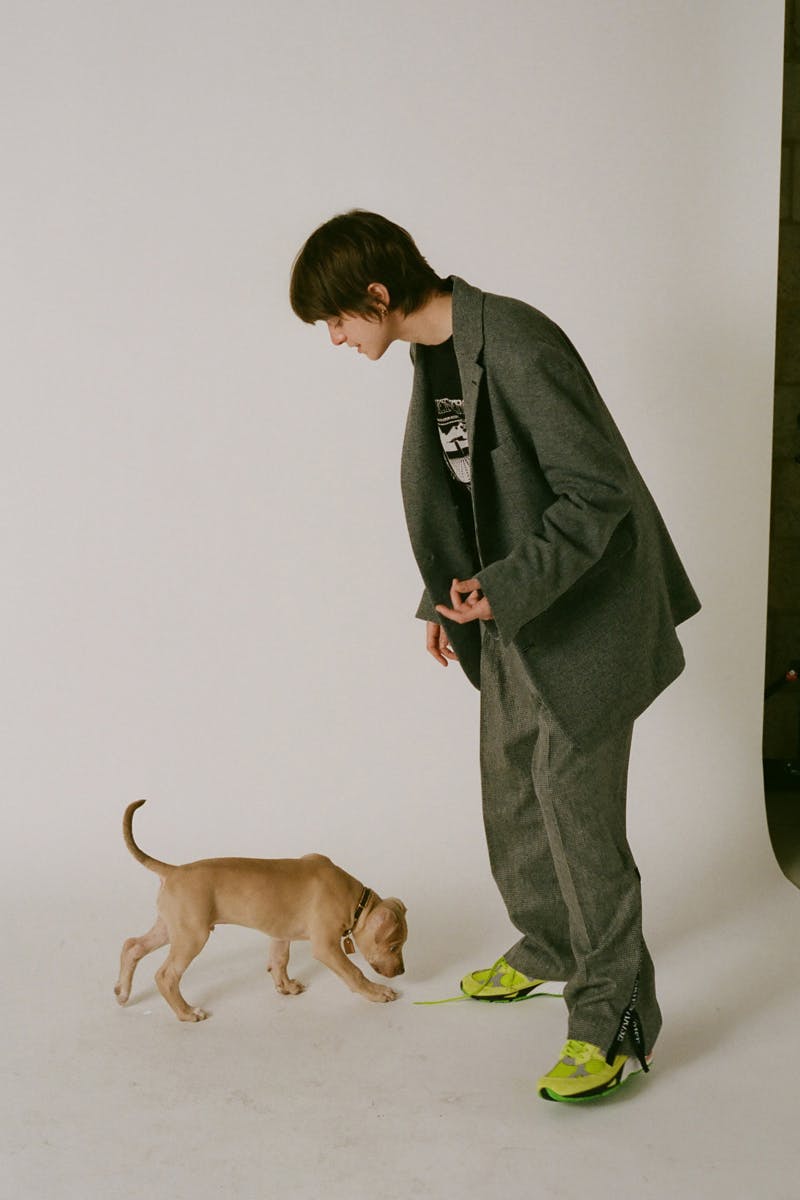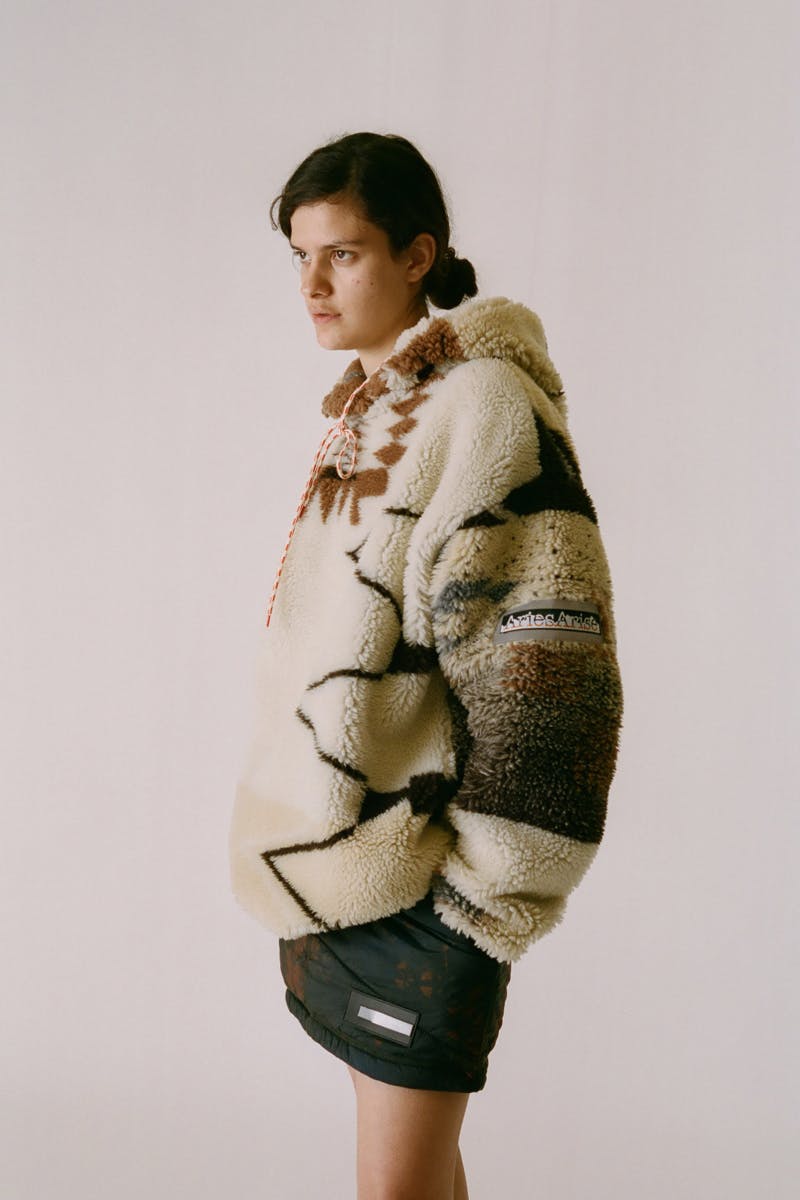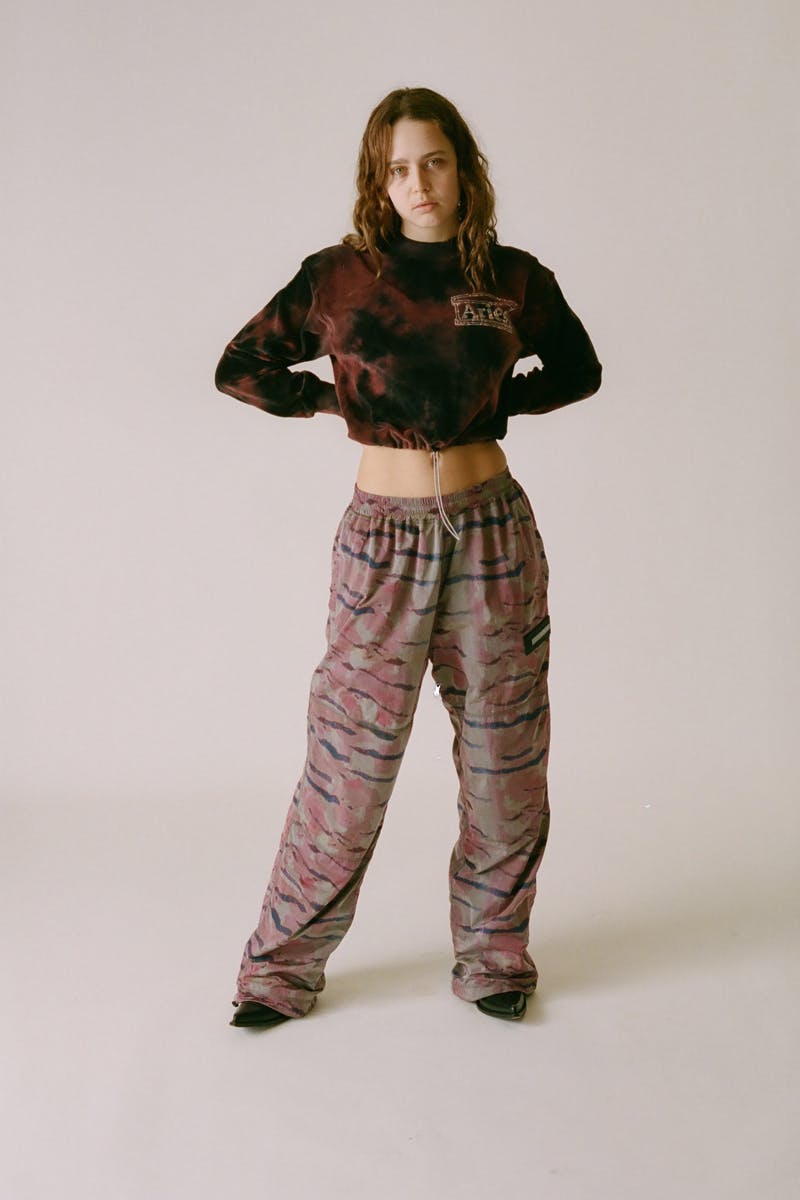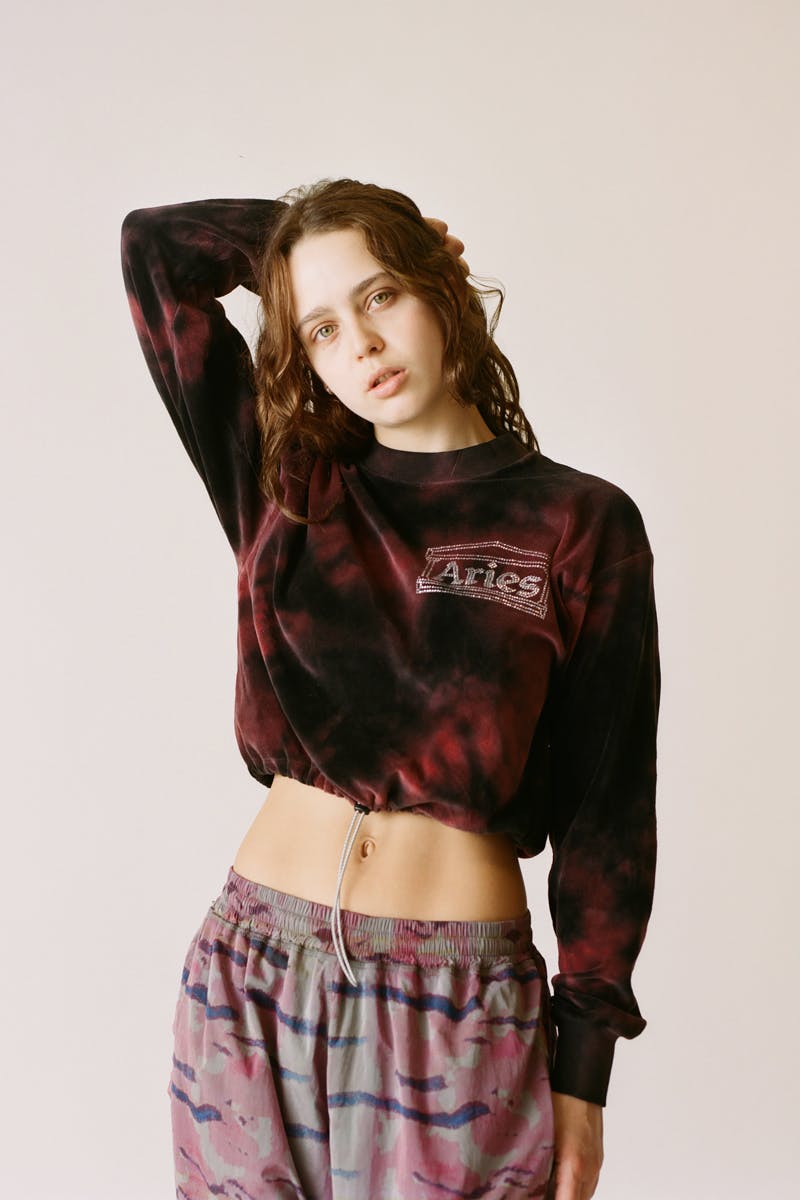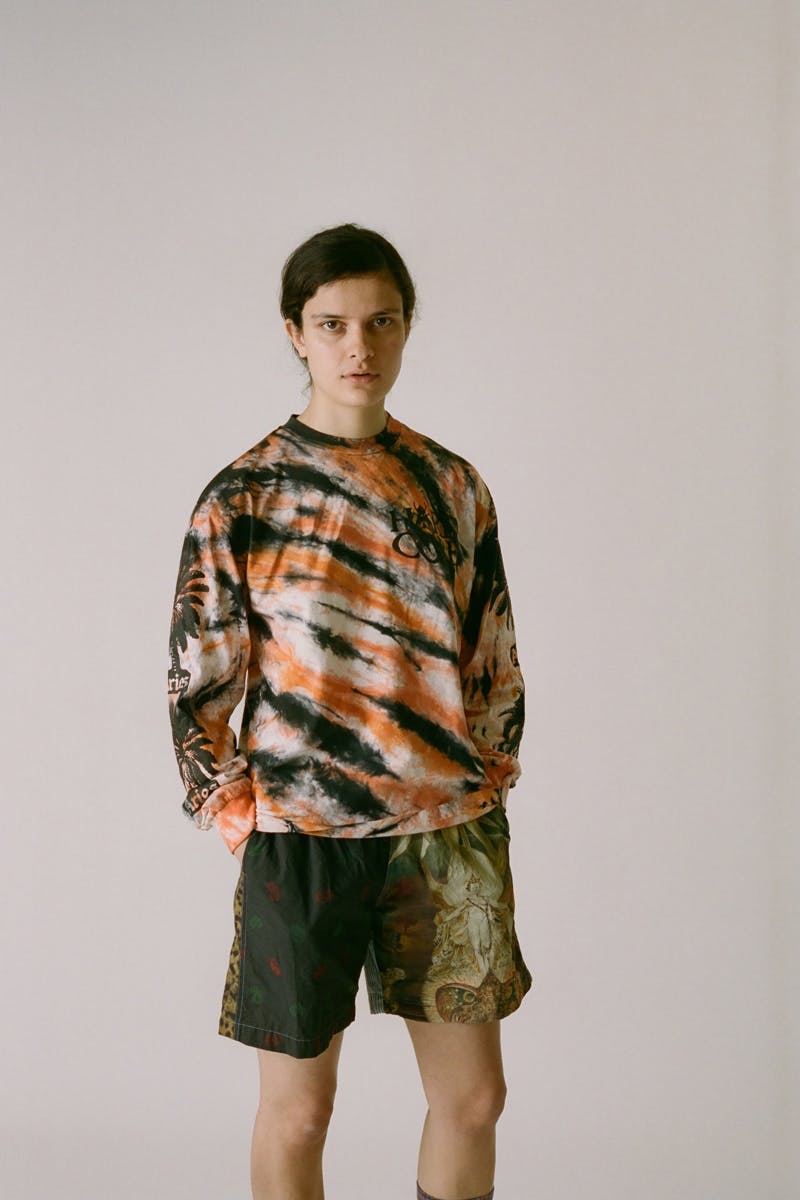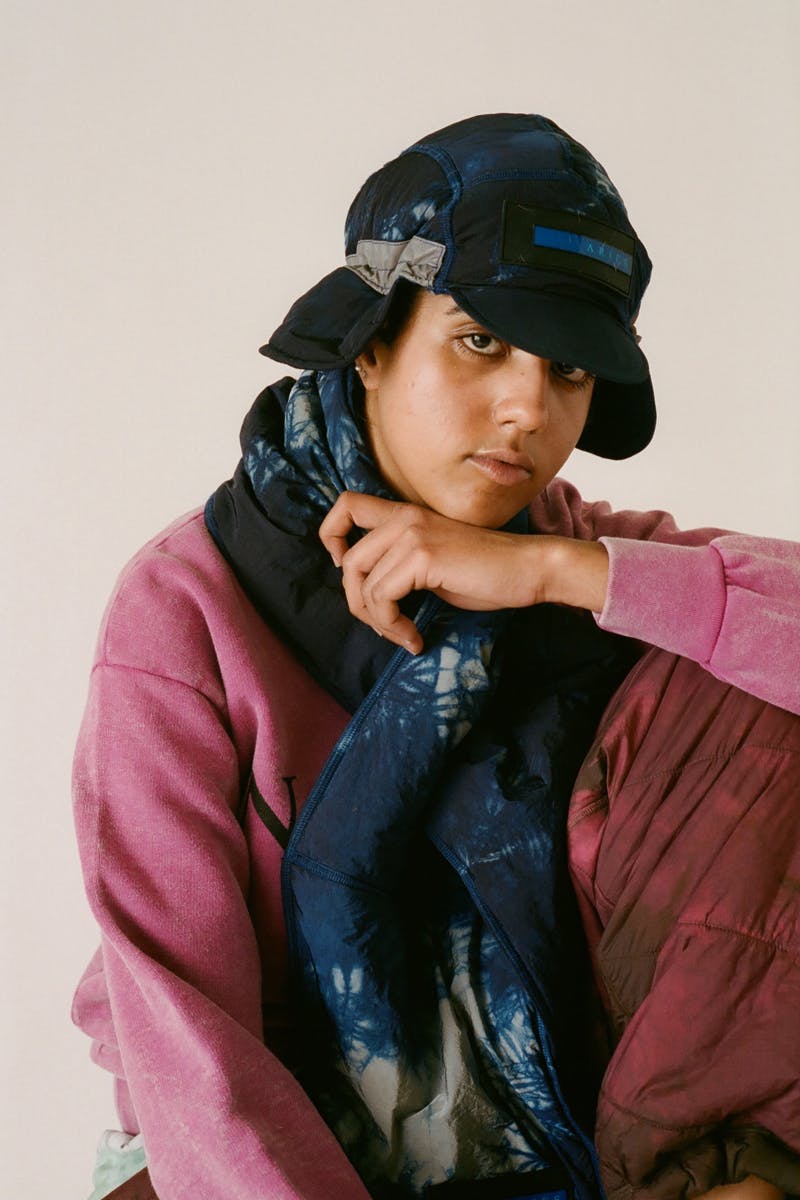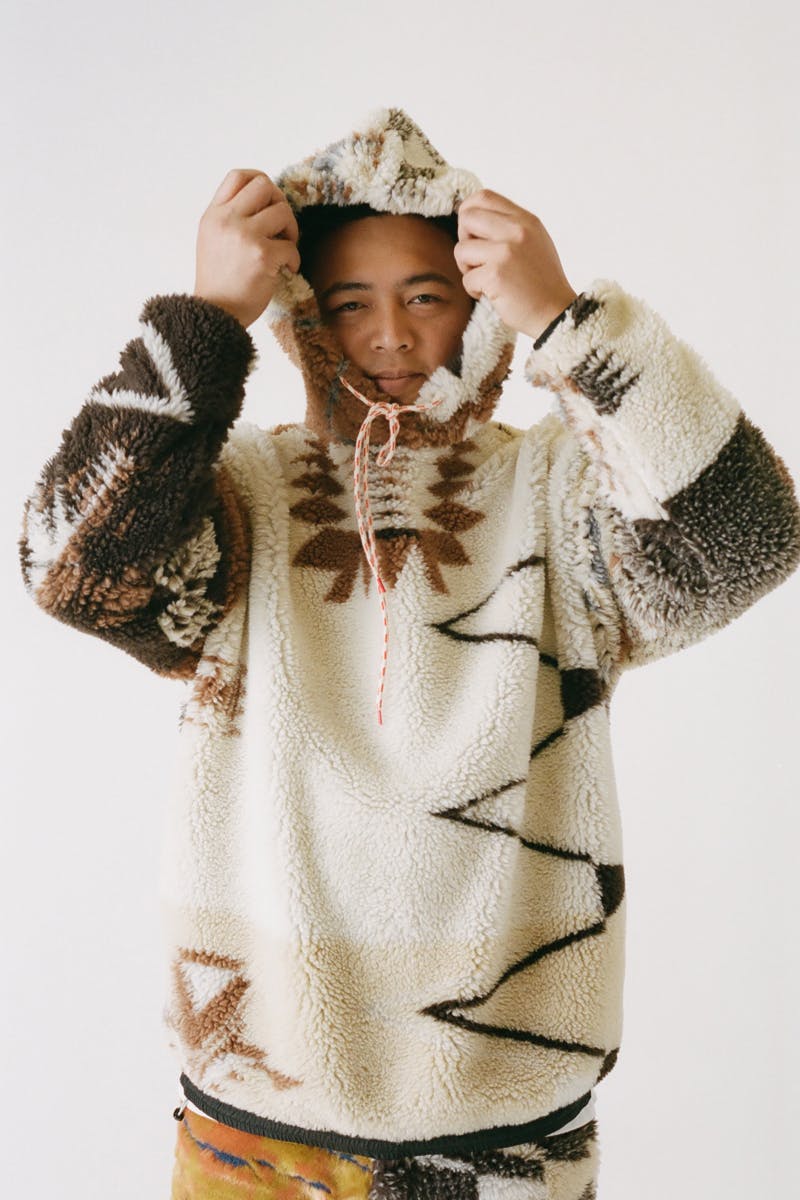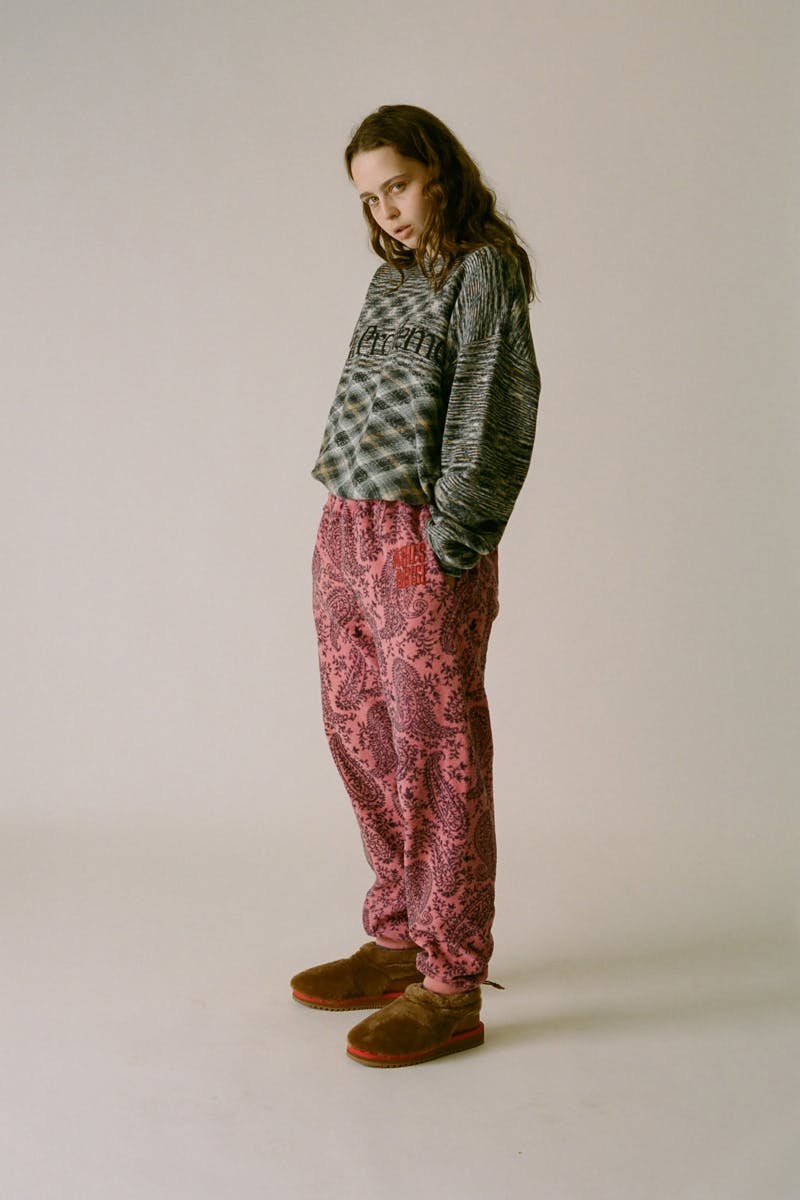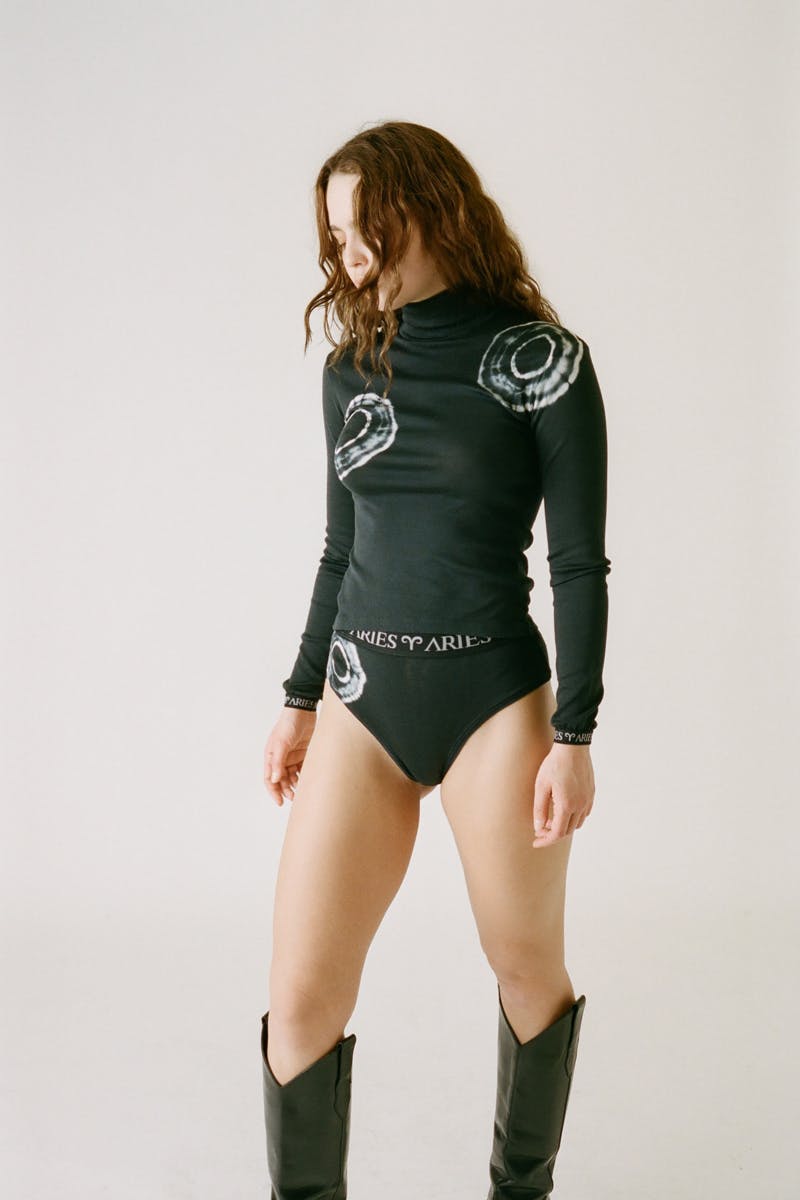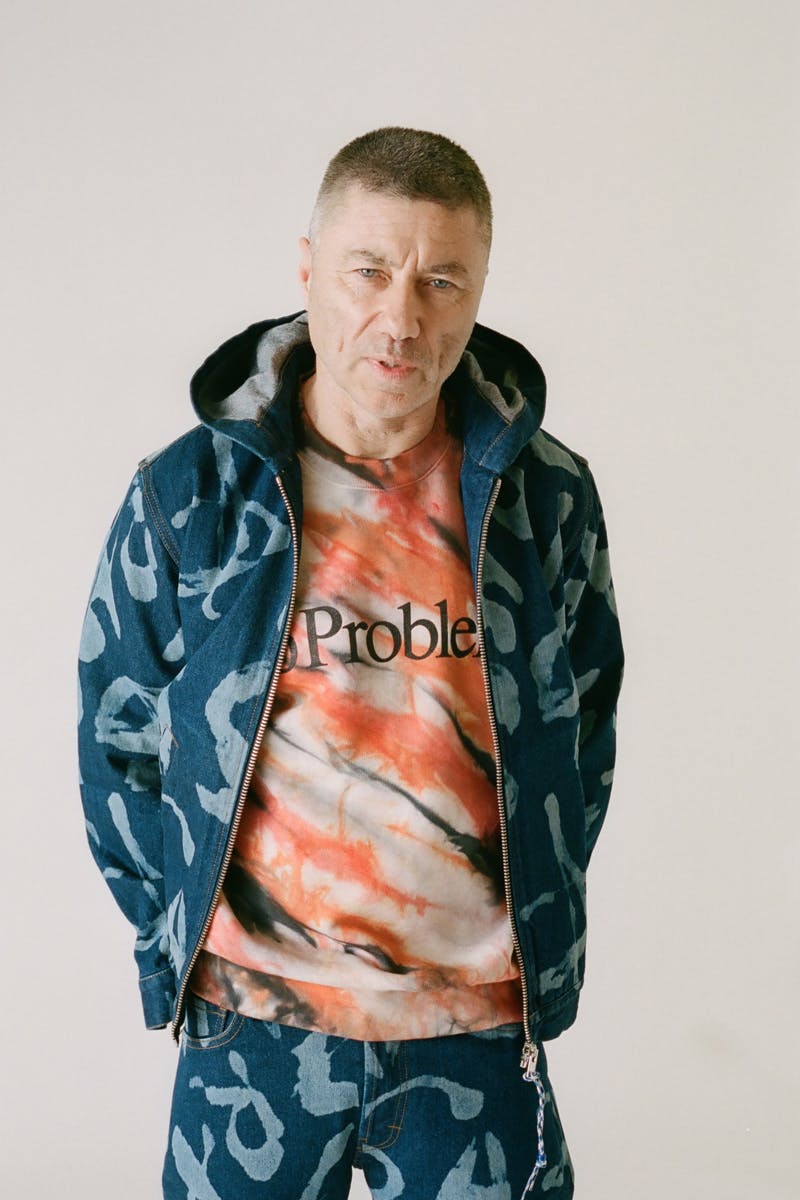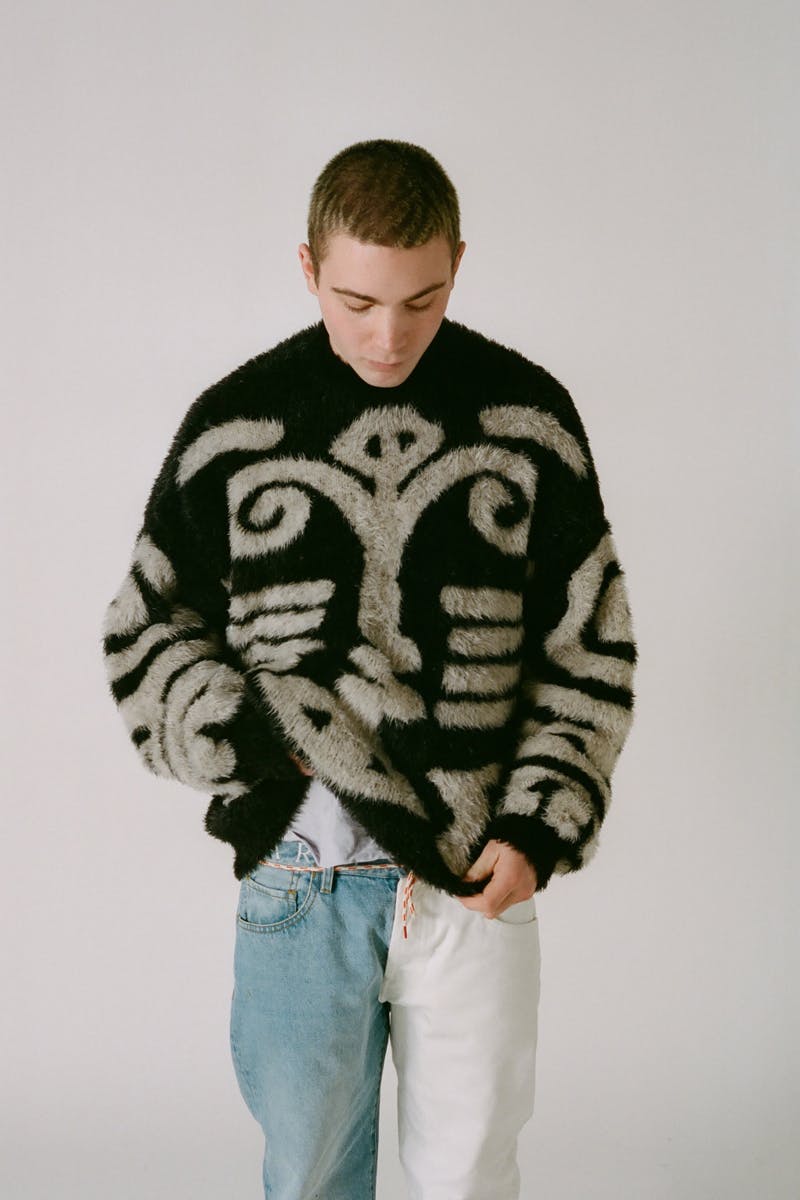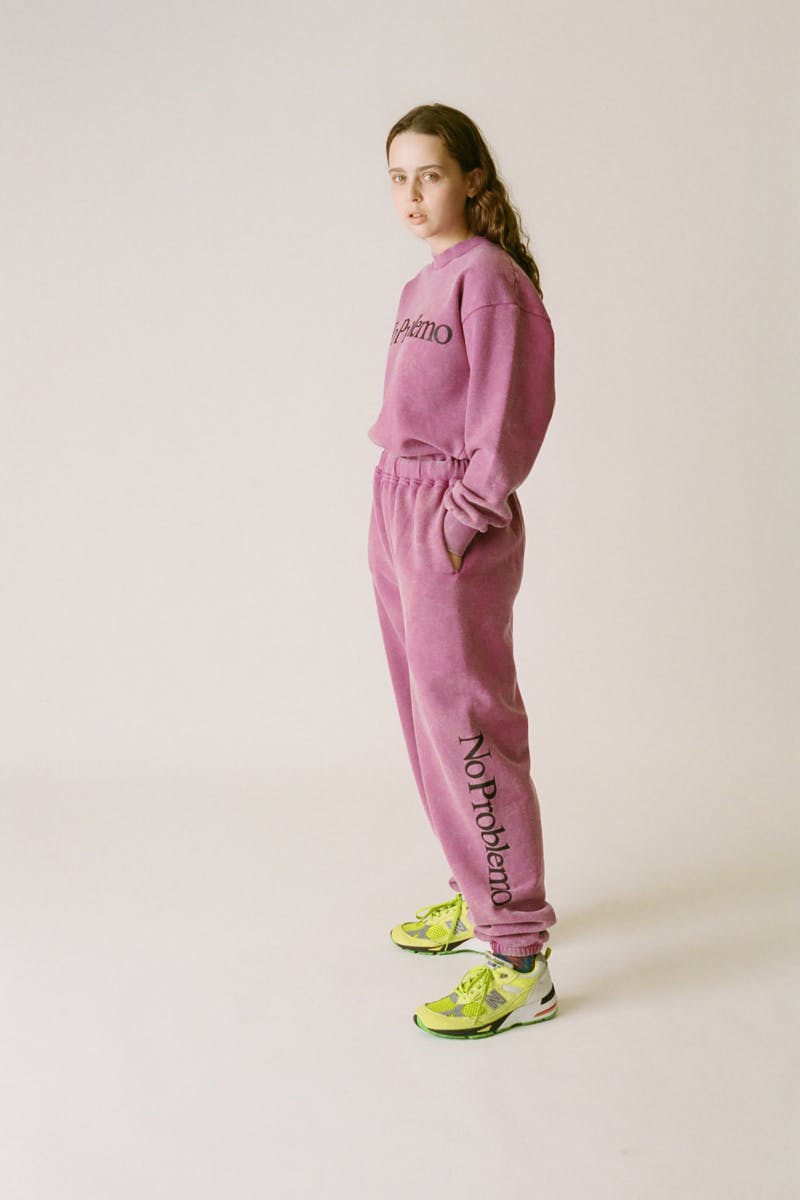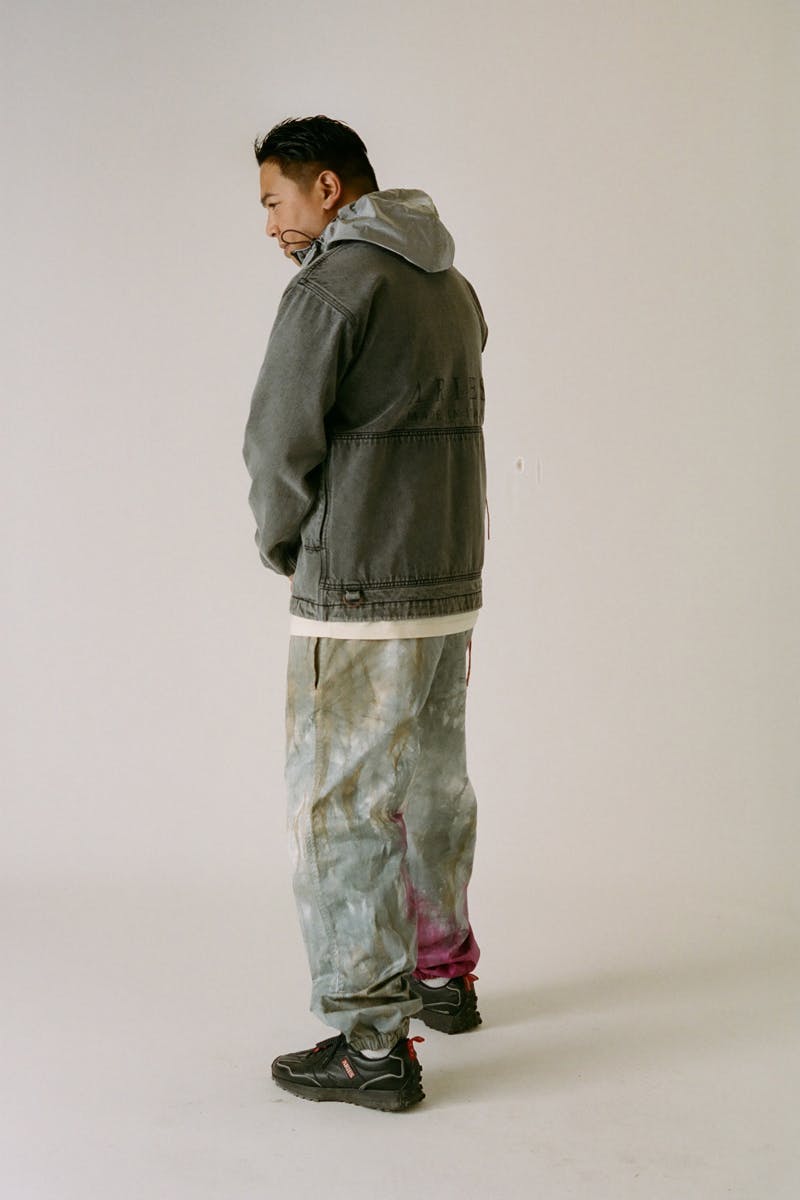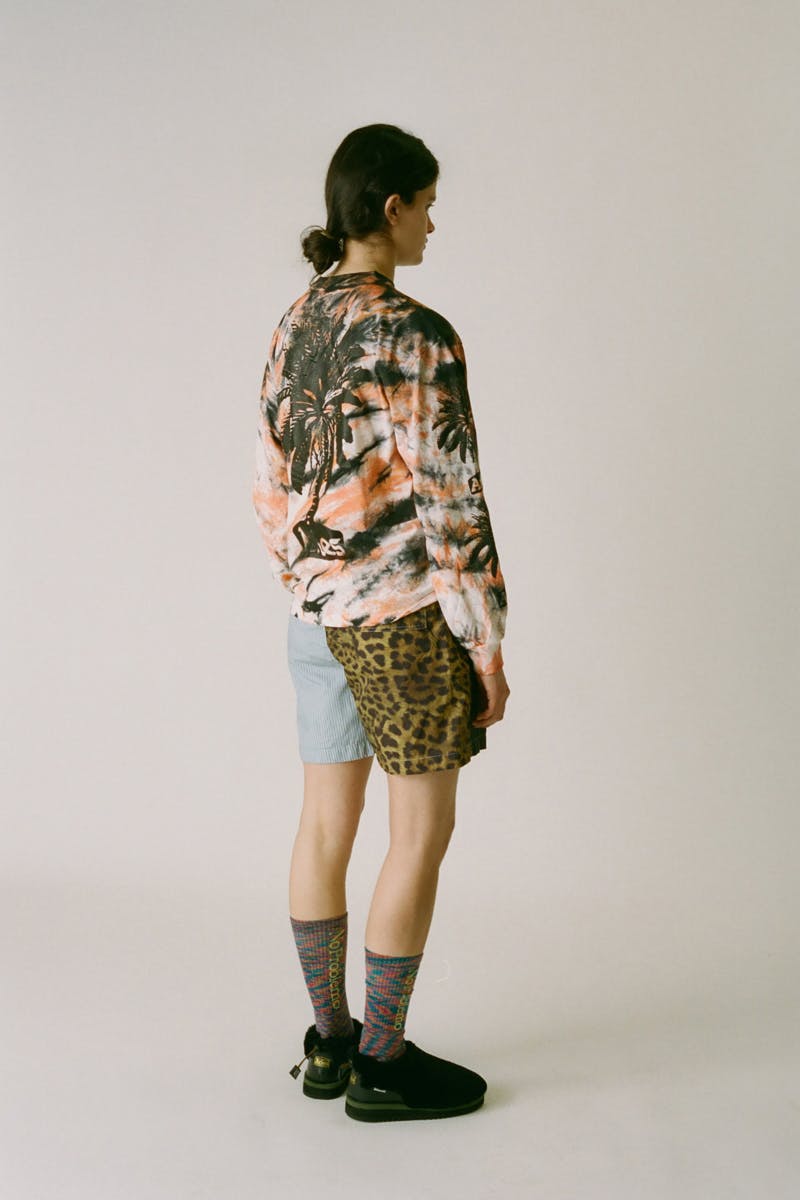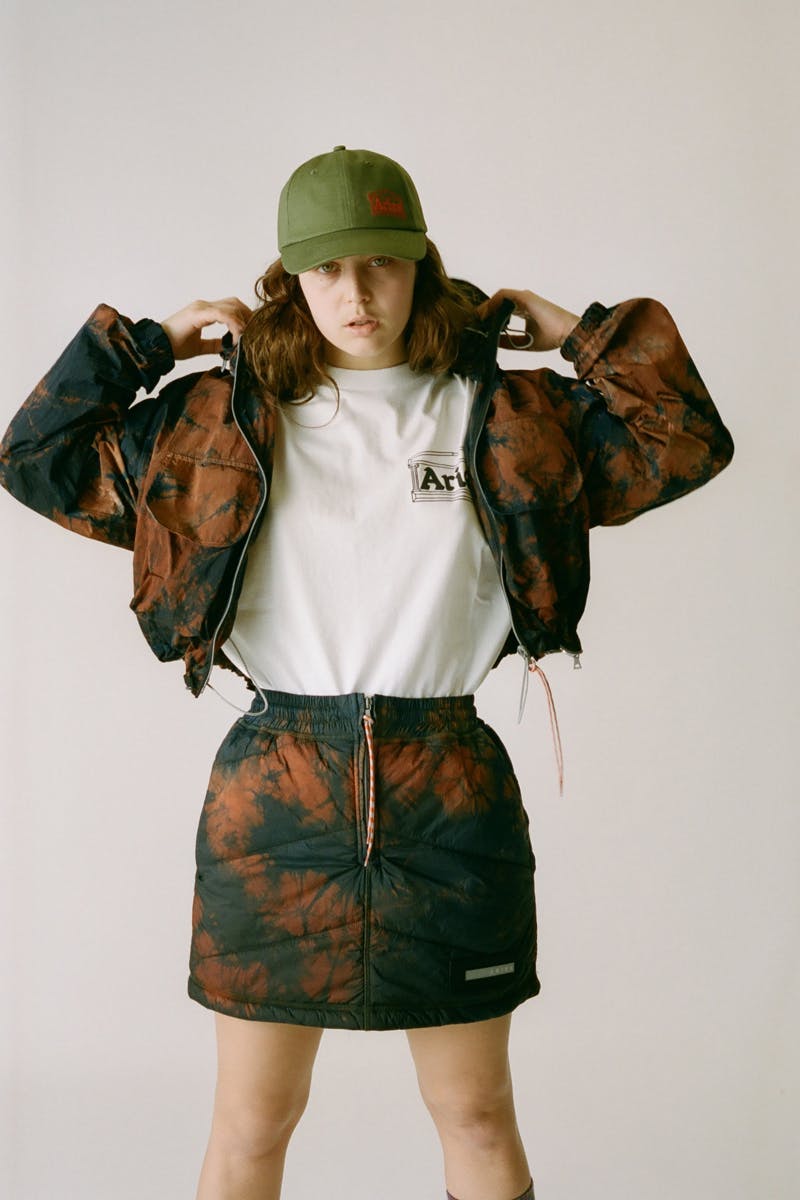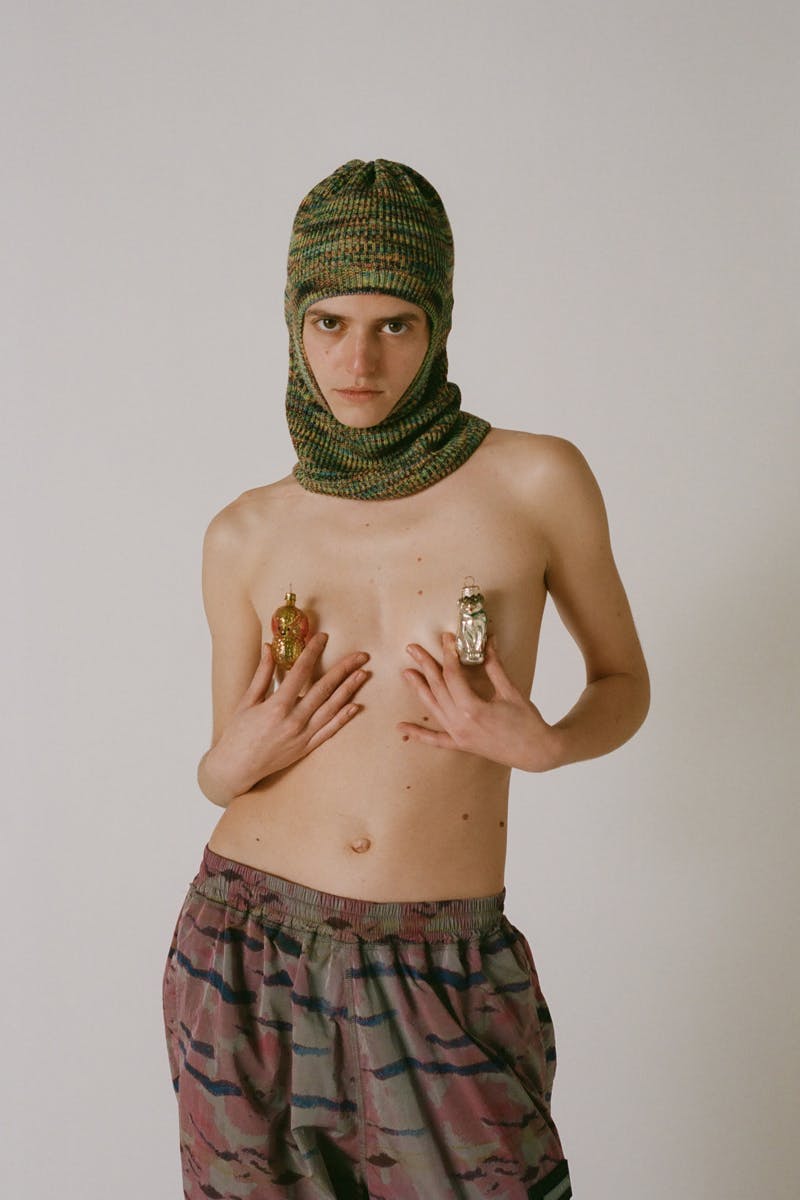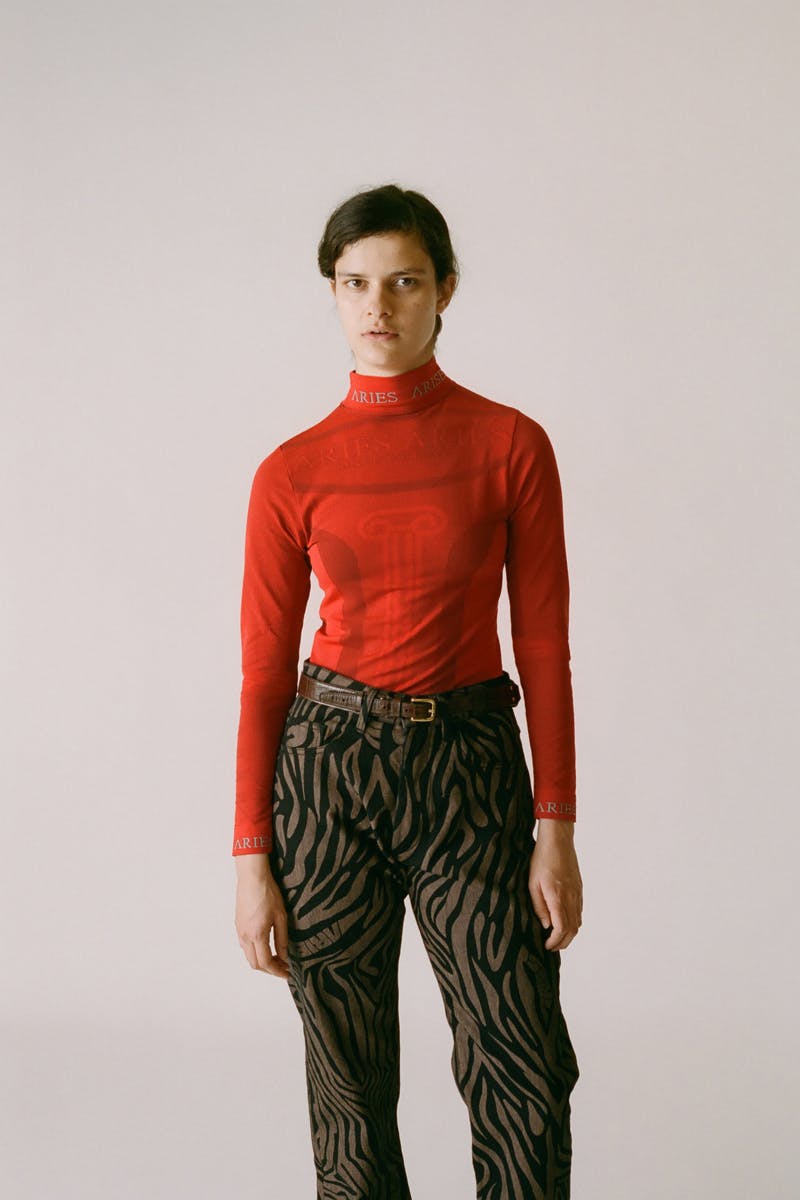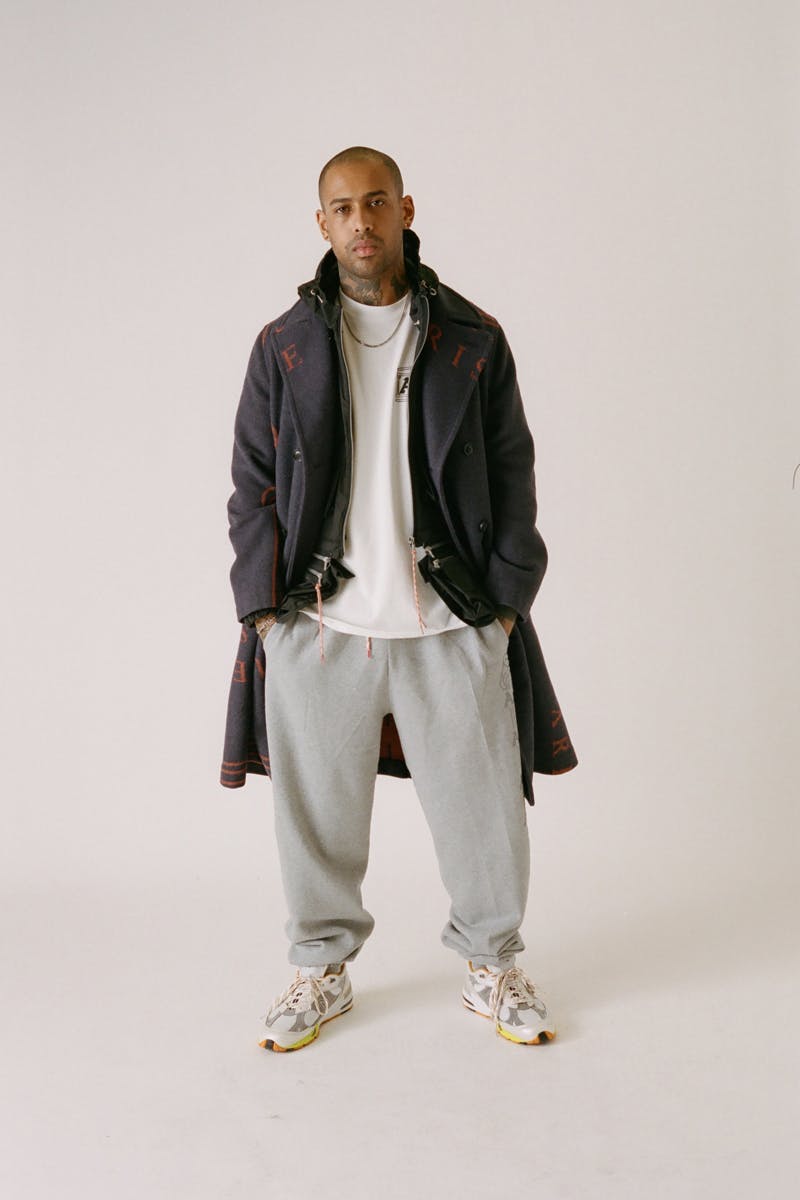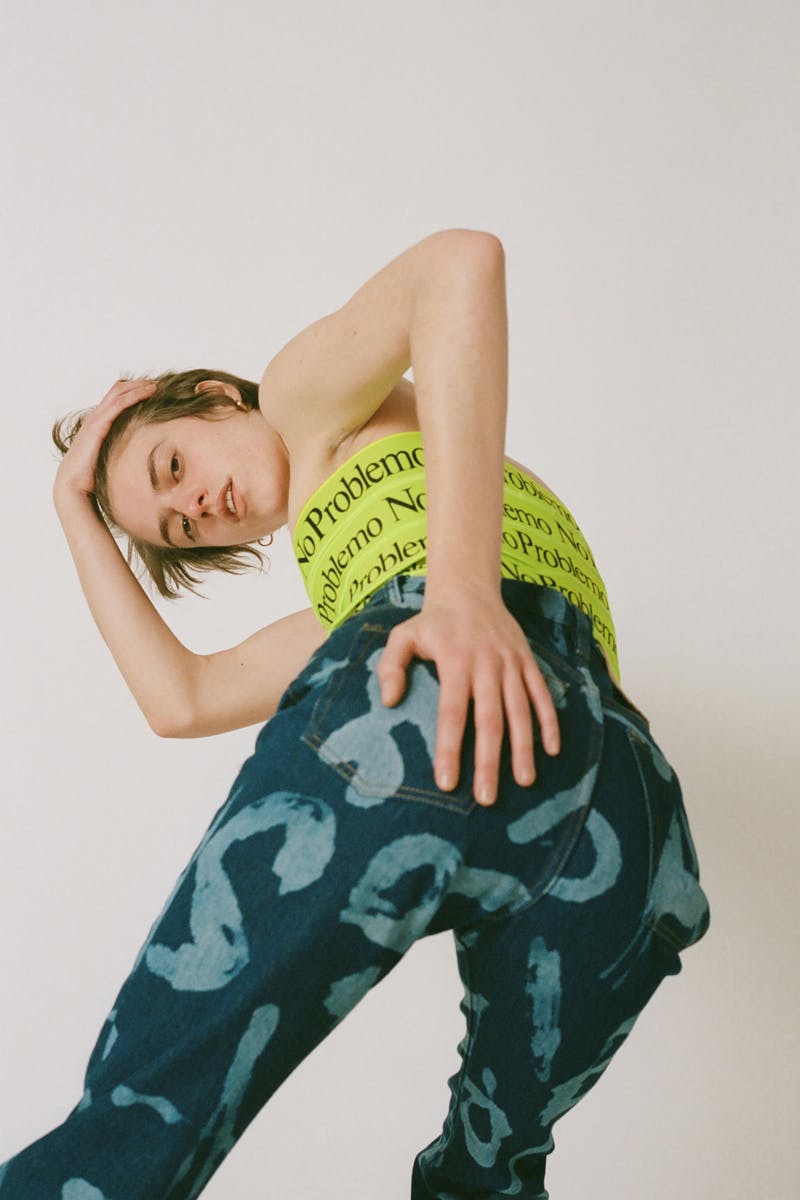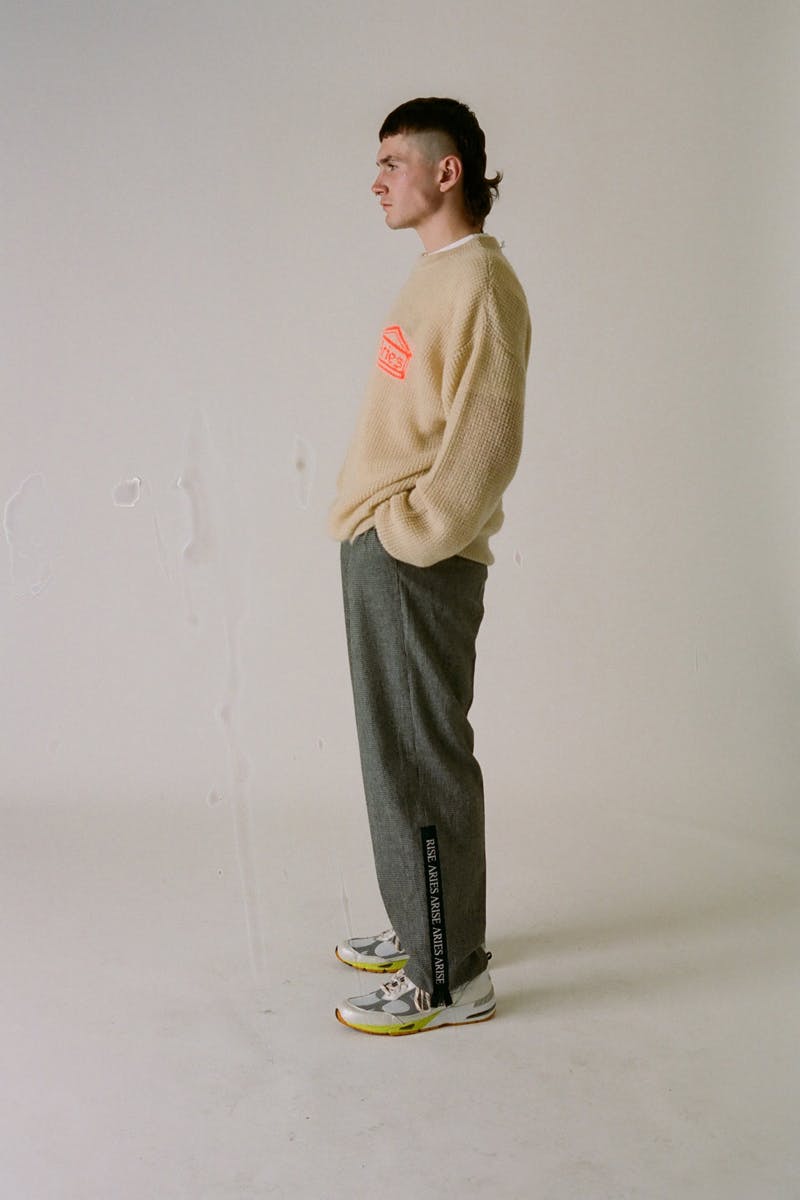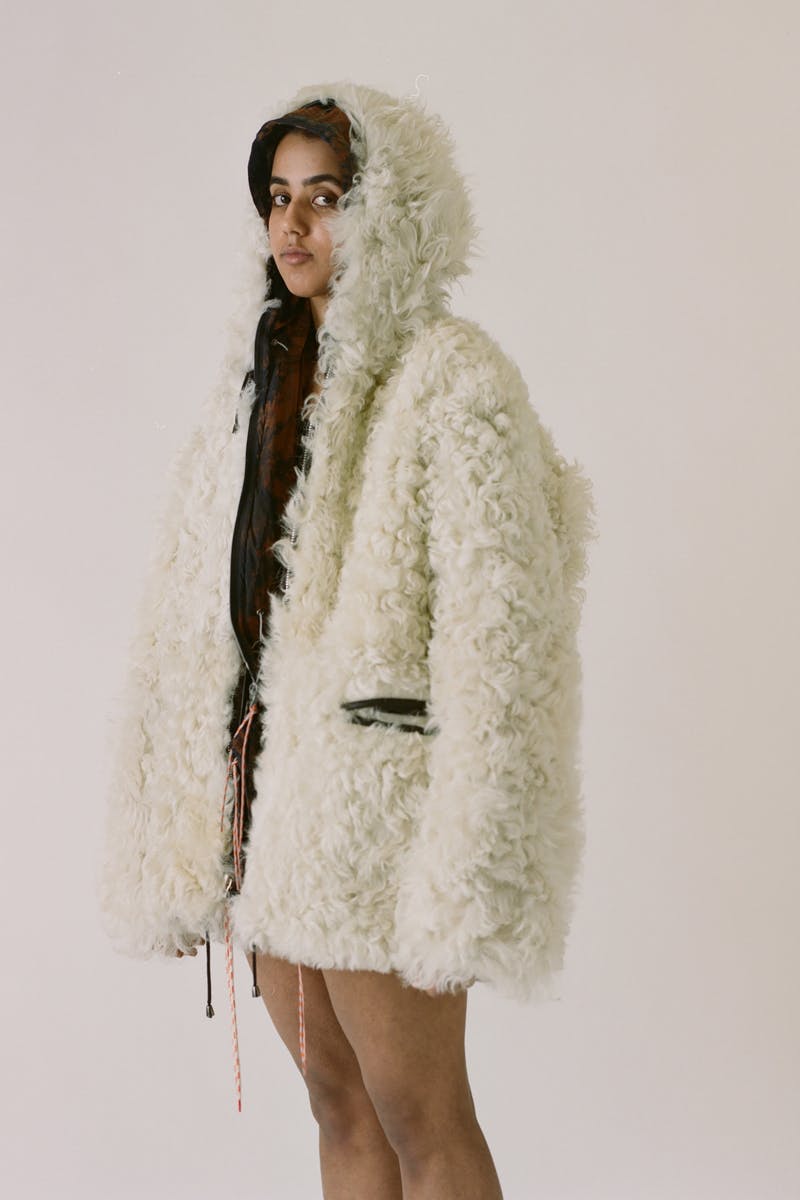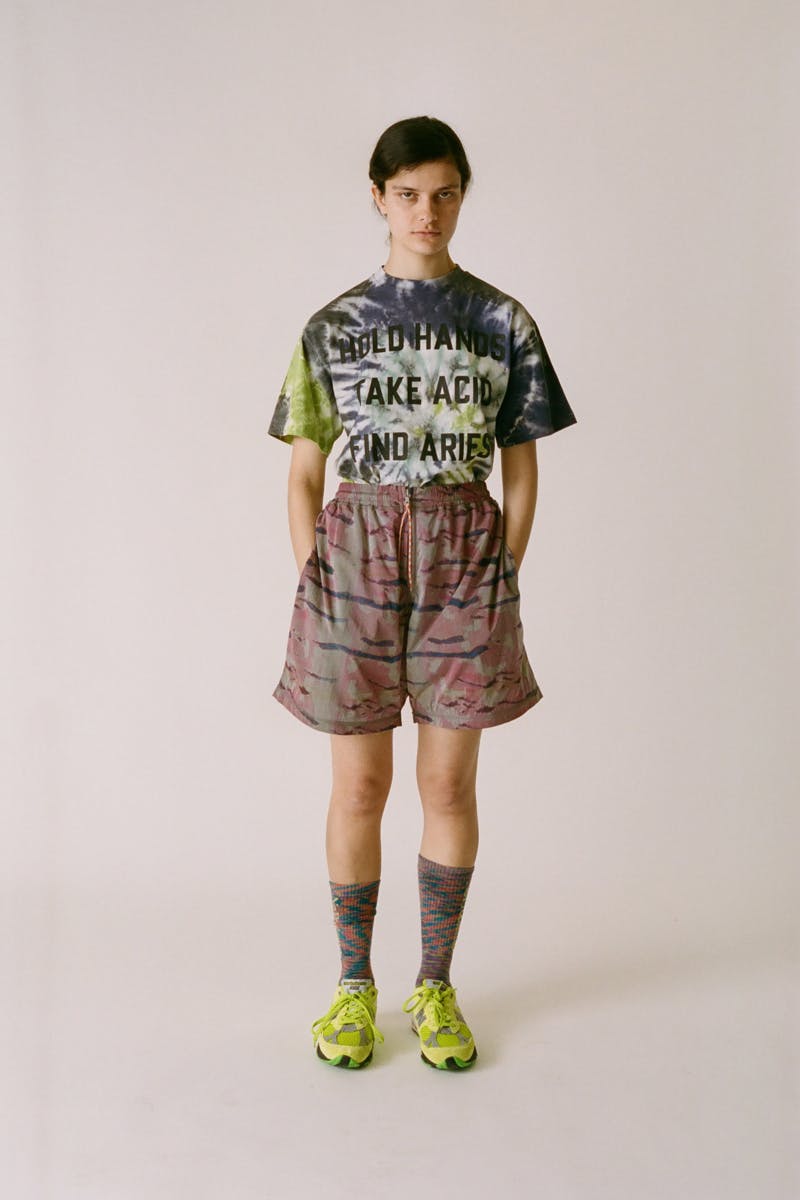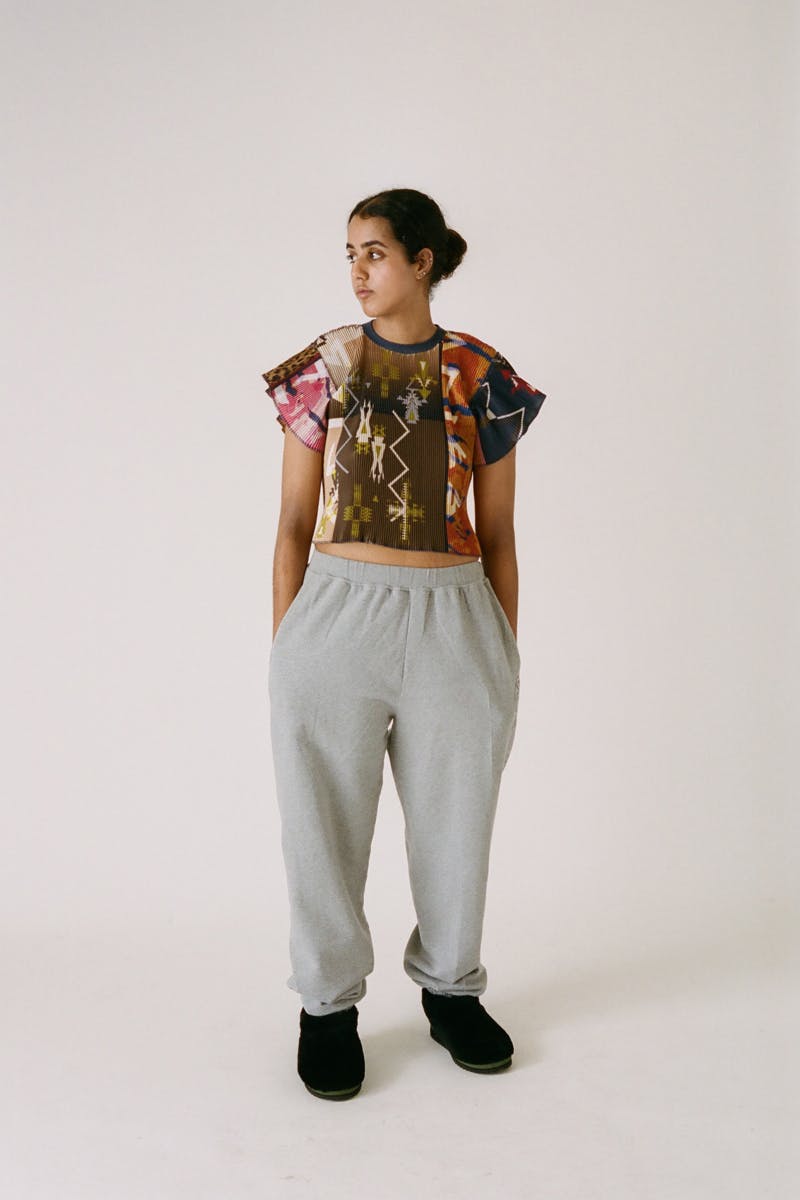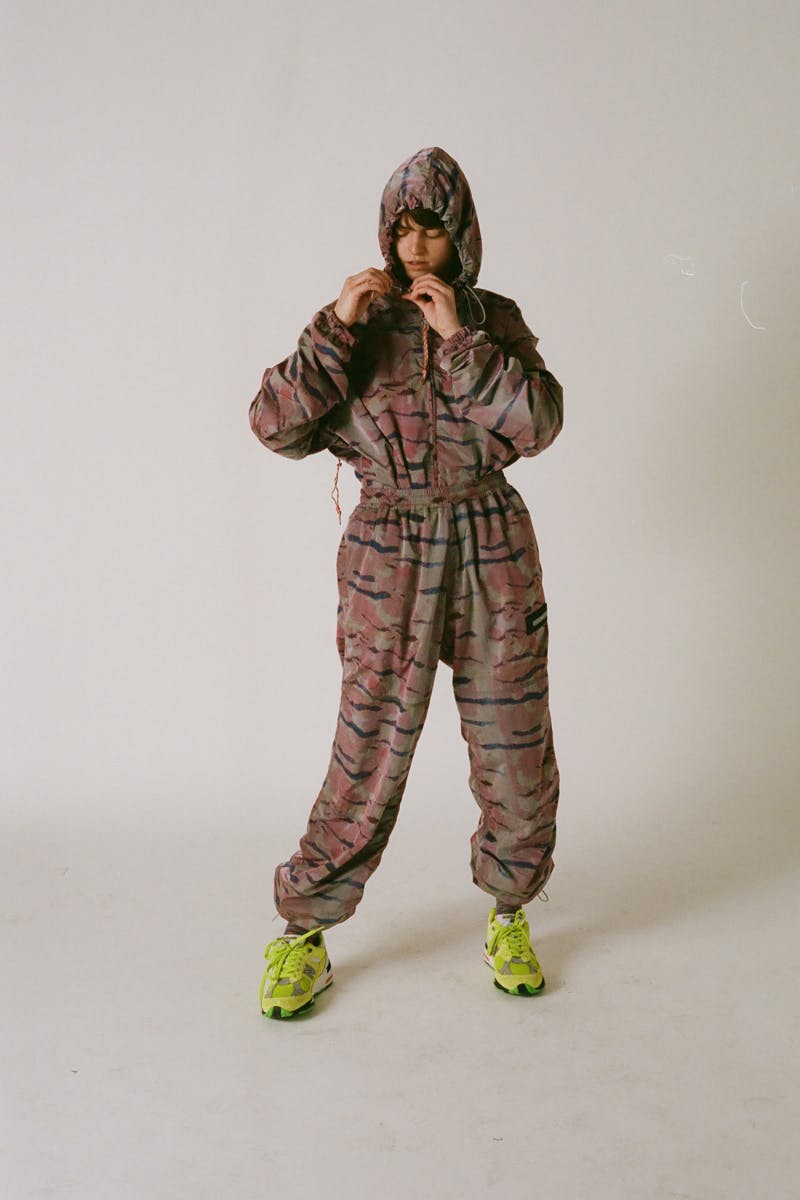 Brand: Aries
Season: Fall/Winter 2021
Key Pieces: Tie-dye everything, puffer jackets, gilets, tees, and track pants all demonstrating the vivid versatility of oversaturated color. Cozy knitwear, sweaters, sweatpants, and reversible sheepskin jackets provide easy insulation against winter's worst.
Buy: Aries
Editor's Notes: London's Aries has built a reputable following on the strength of its easy graphic gear and slogan shirts ("No Problemo," especially). FW21 caters to all those core appeals with a very cozy collection of classics reimagined with an "Satanic Panic" theme, incorporating all kinds of mystical references and inspirations. The athleisure and sportswear at the heart of it all are as bold as anything Aries has ever done, doubling down on vivaciousness with vibrant tie-dyes, jacquard prints, and dynamic treatments.
"Satanic Panic" comprises an ample array of weighty seasonal garments united by inherent ease. Relaxed fits, elastic waists, softening treatments, plush Italian craft, and those fuzzy Suicoke shoes ensure effortlessness throughout the entire lineup, putting the emphasis squarely on the statement detailing.
Louche wool tailoring mingles with baggy sweats and fleece jackets to realize a disparate vision of accessible insulation, sporting plenty of cheeky imagery (gun-wielding snakes, Prada Luna Rossa references) and in-your-face text to keep things interesting. Alongside the usual branding and logos, Aries has tapped that spiritual vein for nods to astrology, psychedelics, and fertility (hello, sacred vulva pattern).
A comprehensive selection of accessories is on hand to handle everything from inclement weather to stylistic flip-flopping. There's jewelry — rings, necklaces, bangles, and earrings in silver and gold — snakeskin-printed bags and belts, silk scarves, and even a technical knit balaclava, which does double-duty in the post-quarantine world.