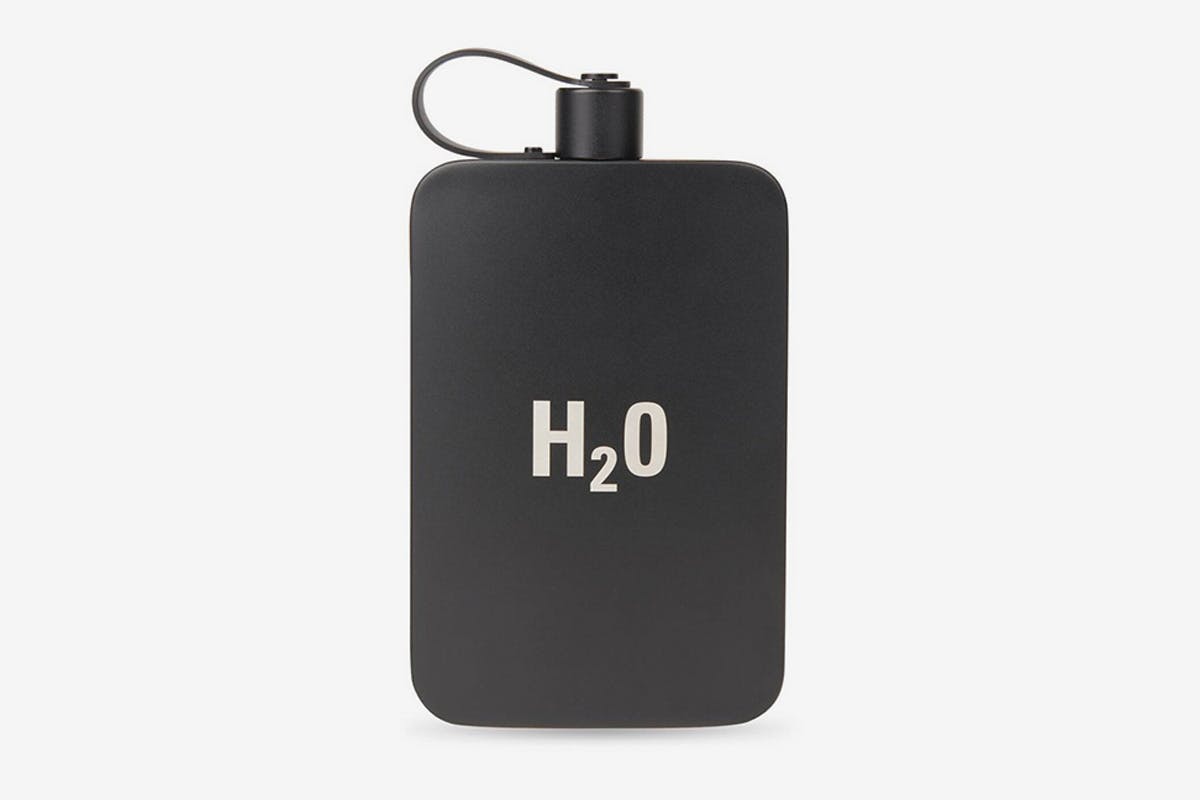 As part of its new "Objects" series, Balenciaga has thrown a sleek new option into the competitive, luxury water bottle category.
The half-liter, stainless steel flask weighs 390 grams and measures 4.7 x 1.1 x 7 inches. The matte black bottle fastens with a screw top, while "H2O" is inscribed on one side, meanwhile small "Balenciaga" branding adorns the opposite side.
Priced at $125 USD, this stylish flat bottle can be found now over at Balenciaga's web store.
Taking the shape of a flask water bottle, the half-liter bottle weighs 390 grams and is sized at 4.7 x 1.1 x 7 inches, and is made with stainless steel. The minimal bottle has a simple screw top and branding in the form of "H2O" text on one side and small "Balenciaga" branding on the opposite.
At $125 USD, the flat bottle comes in at a more reasonable price than the £600 water bottle carrier Balenciaga unveiled as part of its FW19 collection.
In the last few years, a swell of stylish cisterns have upgraded the humble water bottle from utility to accessory. It's no longer enough just to bring some sips with you. Choosing the right reusable is as crucial as choosing the right shoes.
With summer in full swing, we drank it all in to find the season's best bottles. From Marine Serre to Nalgene, check out our favorite water bottles to cop this season.