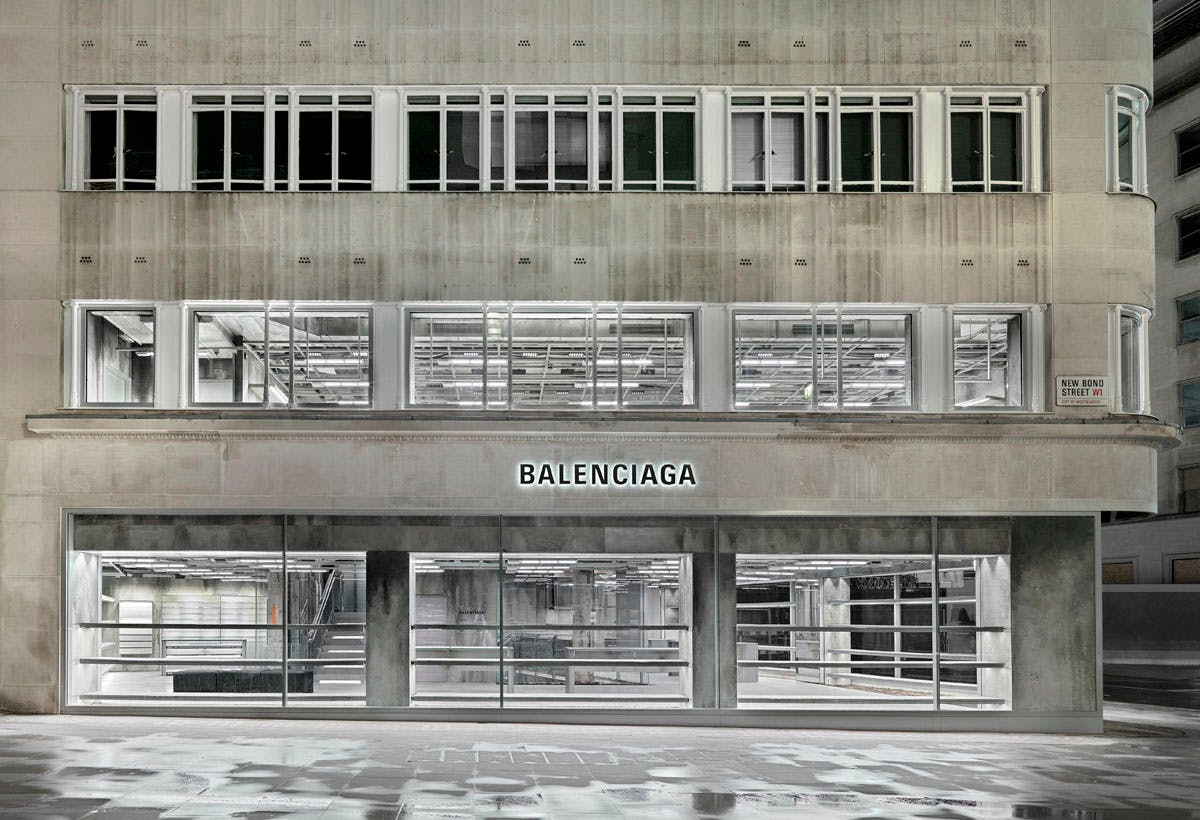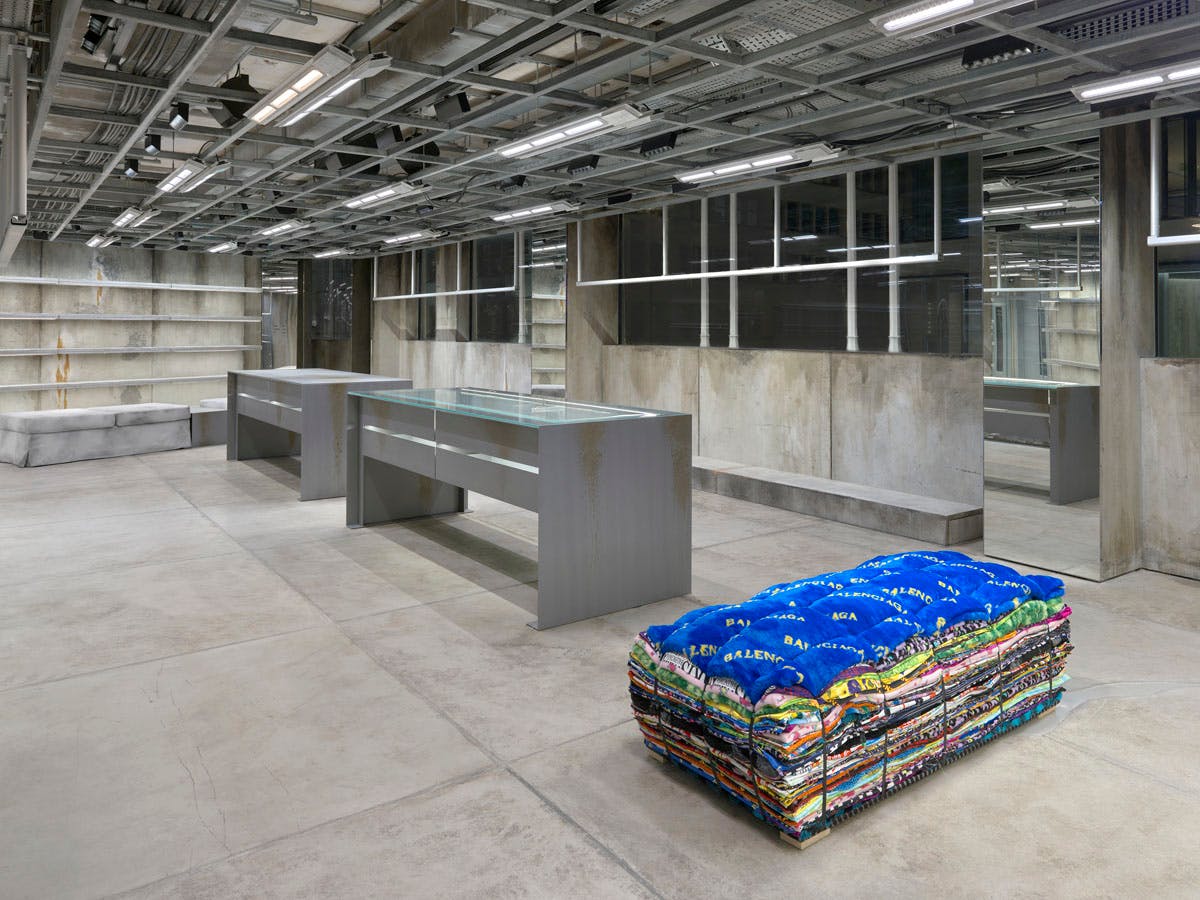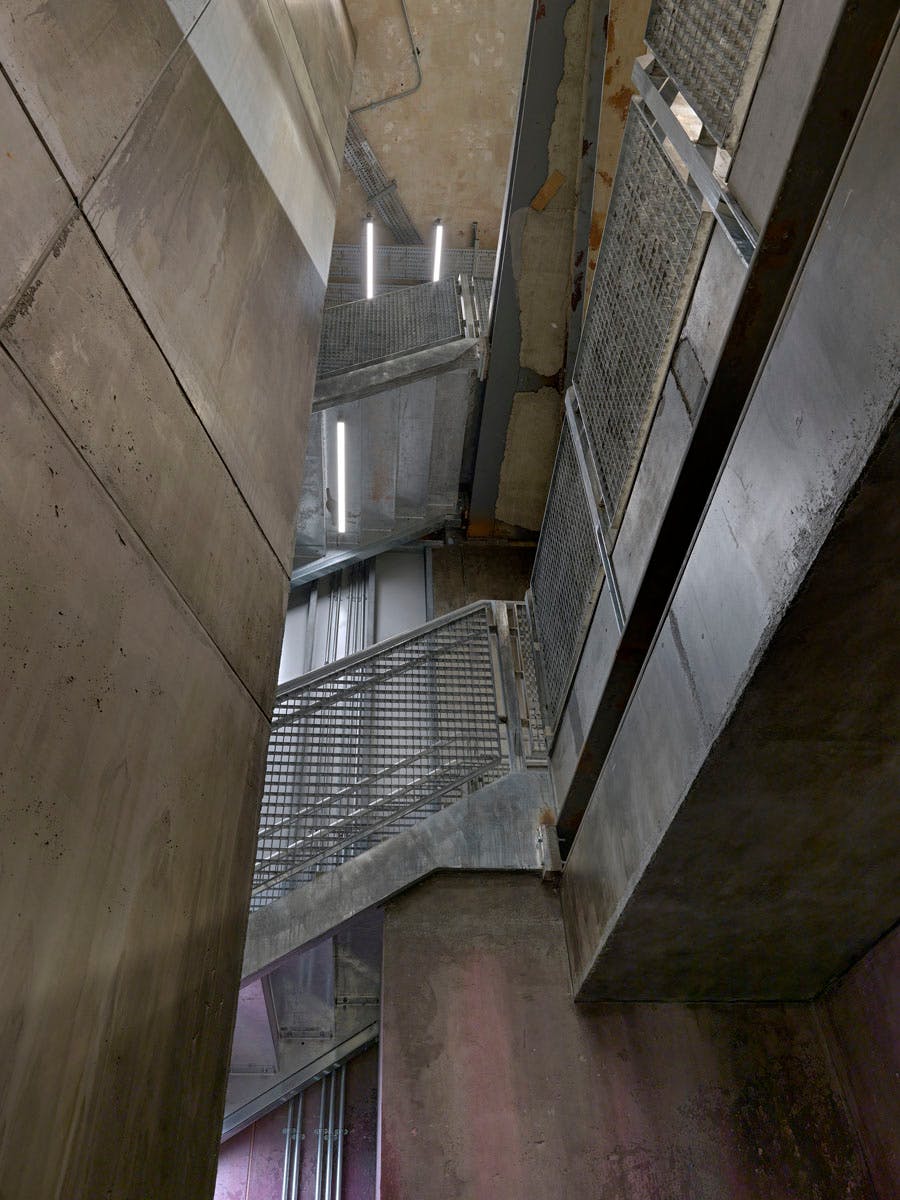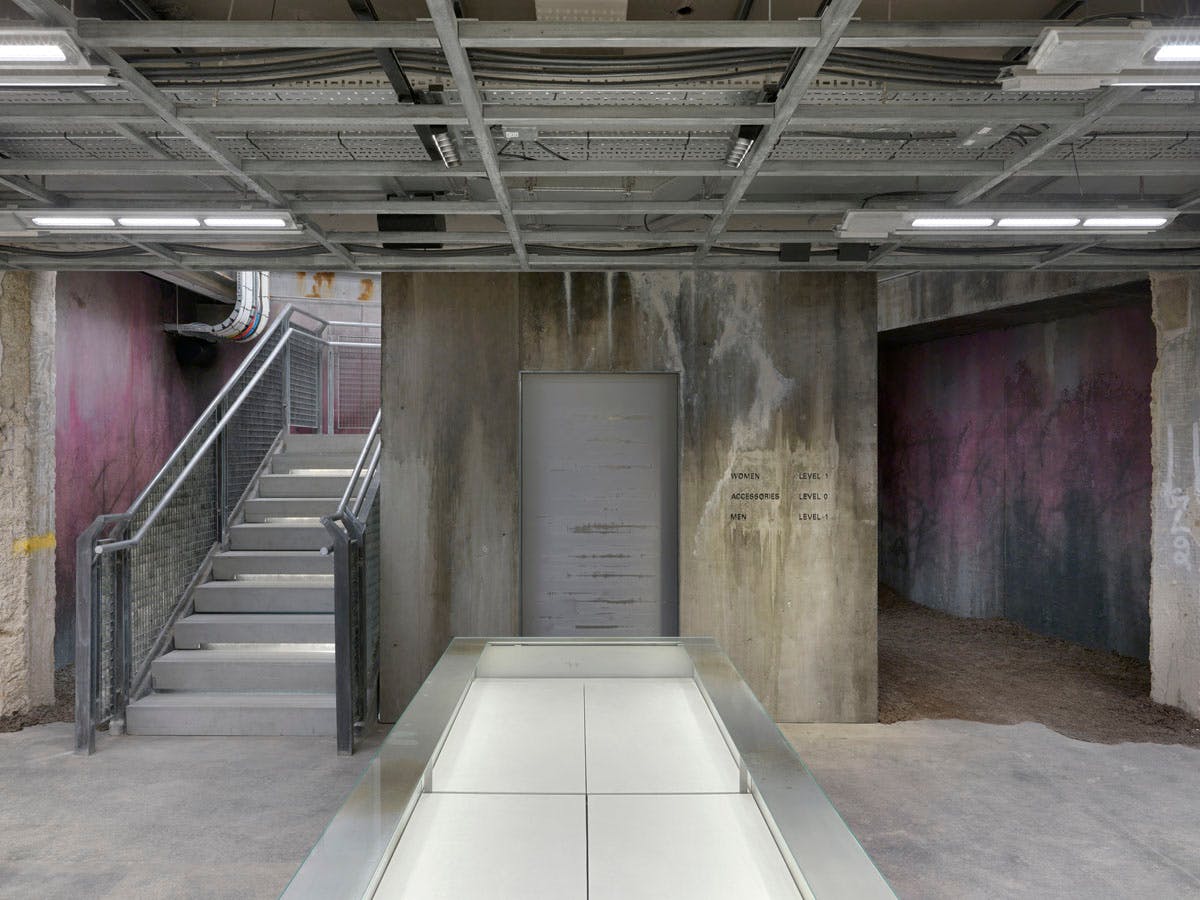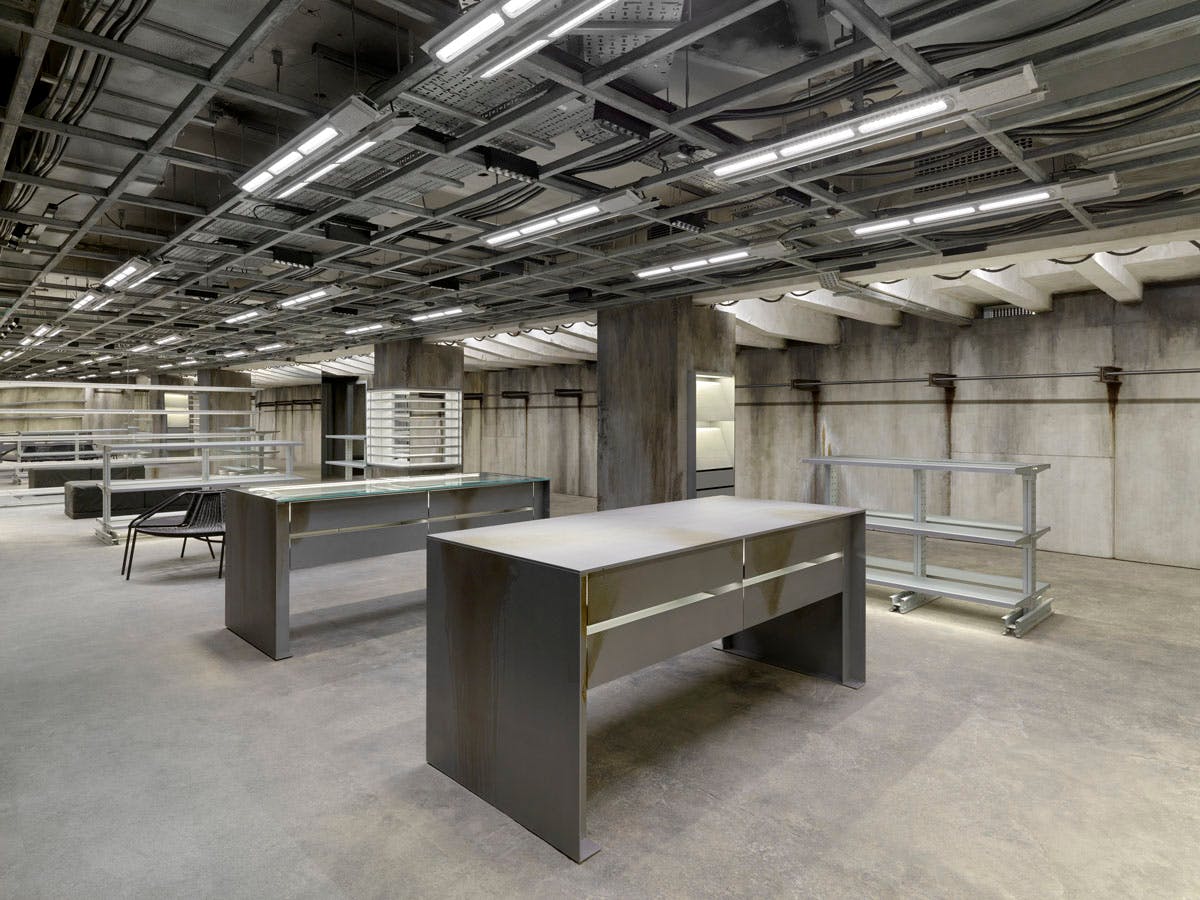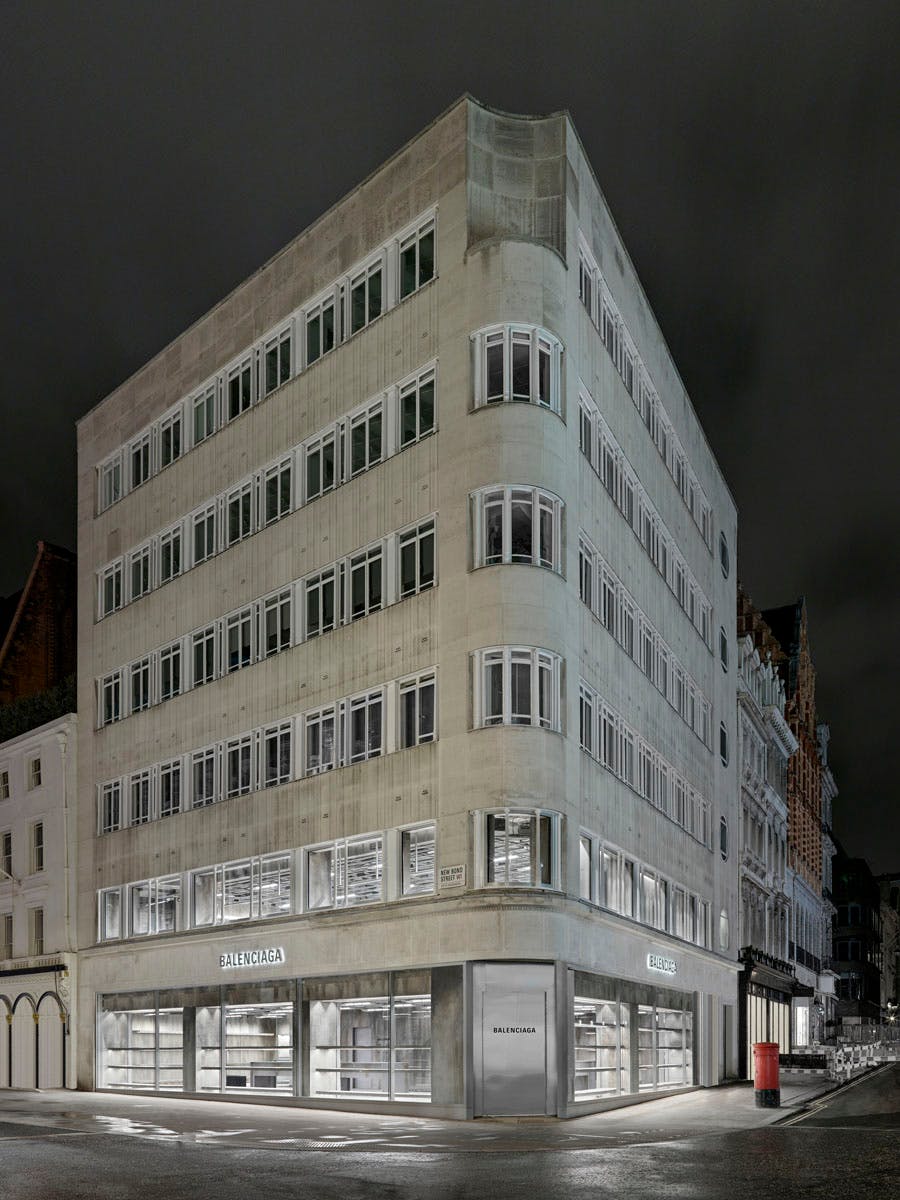 After months of anticipation, Balenciaga has finally opened its flagship store on London's New Bond Street – and it is a treat.
Like everything else that Demna touches, the store has been carefully planned out, with even the smallest detail being considered.
Set across three floors, the store has an intentionally "unfinished" look, with concrete walls, exposed cables, and a display in the basement that has been purposely created to look like the area is under construction. Basically, it looks like an abandoned warehouse space that just happens to house clothes and accessories worth millions.
When I first went down the stairs, it made me think of the feeling you get when you enter a secret, underground rave. You know you're in an odd space, but what's waiting on the other side is big, bold, and really fun. (I say this as someone who's been to approximately zero raves, but this is exactly what I imagine it is like, minus all the designer pieces scattered around the room).
Entering the store doesn't feel like the classic clean and polished experience you usually have in luxury, instead, it is more like an experience. As you travel across the floor, there are plenty of hidden details – don't miss the elevator, it is my personal favorite (and the Balenciaga teams favorite, too).
There's no doubt that Balenciaga has had an impressive year, securing Kim Kardashian as the face of the brand, launching the bag of the moment – the Le Cagole, bringing back Crocs for another collaboration, and putting on the most memorable show of Paris Fashion Week by miles.
The Fall/Winter 2022 collection was also on display during my visit to the space, showcasing the label's new techniques which include working with mushroom leather, archival shapes and silhouettes, and of course, always playing with the unexpected.
As the COVID-19 pandemic is finally slowing down, a good retail experience has never been more appreciated. There's no way you can truly appreciate some of Balenciaga's most intricate pieces through a screen, but when you're there in person, so many new things are revealed in each garment.
If you're in London and want to visit the new space, the store opens on March 26, and is located on New Bond Street.