Balmain has released a short film exploring the idea brotherhood for the launch of its new sneaker range. Dropping today, the collection features three new silhouettes which, like the film, draw on the military influences that are a longstanding cornerstone of the Parisian brand's design DNA.
Shot by Berlin-based creative director Vitali Gelwich and produced in partnership with Highsnobiety, the dream-like clip is inspired by army life and the unity and camaraderie among troops, which Vitali reinterprets more broadly as "brotherhood".
"It's a very metaphorical word that stands for support, for family, for a union," explains Gelwich. "The people who surround me are like family and what we have is like a brotherhood. It's very intimate, we support each other. The same way they do in the military or at high school."
Although the military references are clear as is the nod to Balmain's famed army, the clip remains open to interpretation with no defined narrative.
"It's like a fragment of a dream. There is no start, there is no end, but you still see sequences that everyone feels familiar with," says Gelwich. "Some scenes feel real, some feel surreal, and they fuse into each other."
While it's easy to drift away in the emotive clip, shift the attention to the models' feet and you'll be treated to a closer look at Balmain's three new sneaker silhouettes.
Tying in with the overarching theme, the collection is inspired by military footwear with the hero silhouette titled the Troop sneaker boot. As described by Balmain's creative director Olivier Rousteing, "It's going to be the definition of the army sneaker, a true military sneaker."
Taking cues from soldiers' footwear, the Troop boasts a high-cut ankle, metallic Fidlock buckle closure, and either full leather or nylon upper. Balmain-branded tape wraps over the laces to finish off the kicks.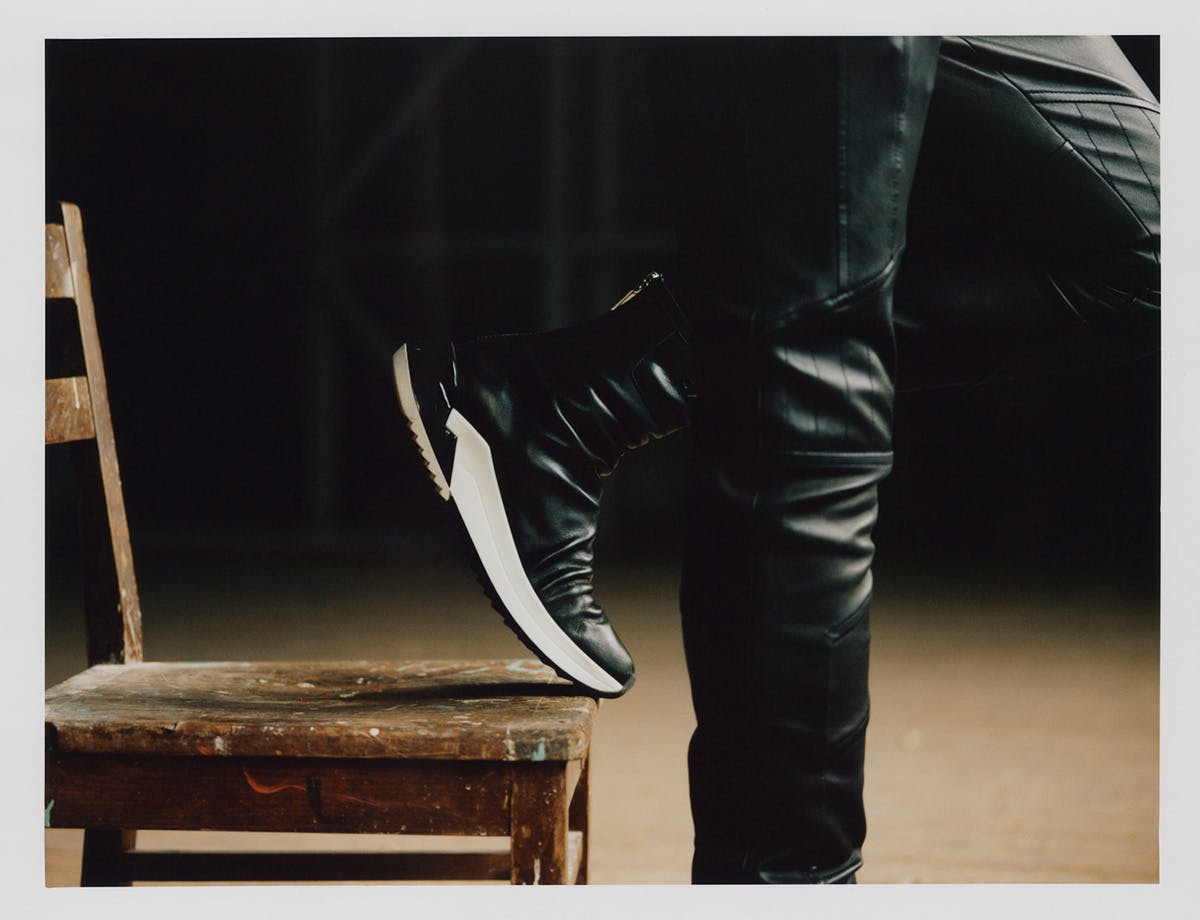 Presented alongside the Troop are two other new silhouettes – the Glove and the B-Ball. Bringing a fashion-forward feel to the drop, the Glove features a full leather sock-like upper secured with a zip along the heel and finished with Balmain branding embossed on the front. Meanwhile, the B Ball draws inspiration from basketball silhouettes and boasts a mid-cut height, leather paneled upper, and extended outsole that adds a modern edge to the design.
The collection is available now at Balmain's exclusive pop-up at Selfridges London and on selfridges.com, and drops online at Balmain.com on July 8.