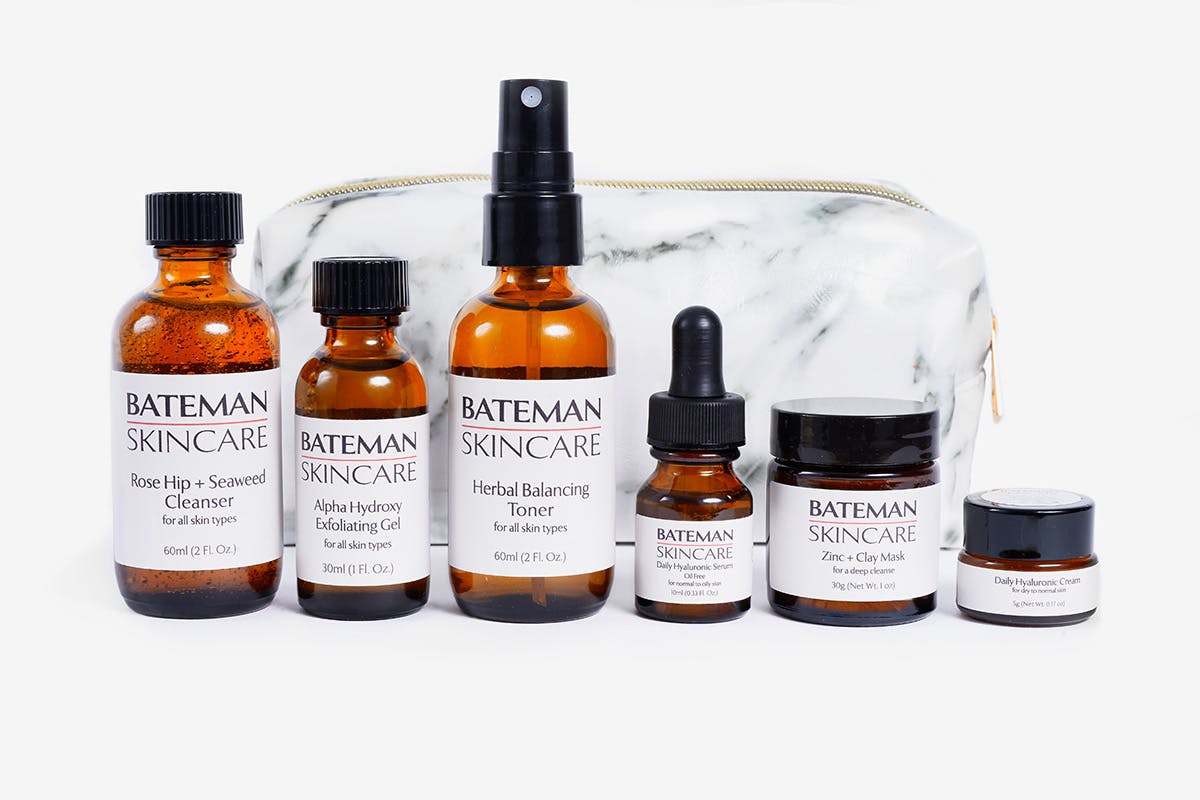 Bateman Skincare has unveiled a new kit bag containing everything you need for the perfect beauty routine while on your travels.
The Travel Kit comes equipped with the brand's Rose Hip & Seaweed Cleanser, AHA Exfoliating Gel, Herbal Balancing Toner, and Daily Hyaluronic Cream or Serum, as well as the Zinc & Clay Mask to unwind at the end of a long day on the road. All products are unisex, vegan, and cruelty-free.
According to Bateman, using each product will thoroughly cleanse your skin, unclog pores, and help stimulate the production of new collagen.
Bateman Skincare's Travel Kit is priced at $60 and comes in two marbled colorways. Head over to the brand's webstore to cop.