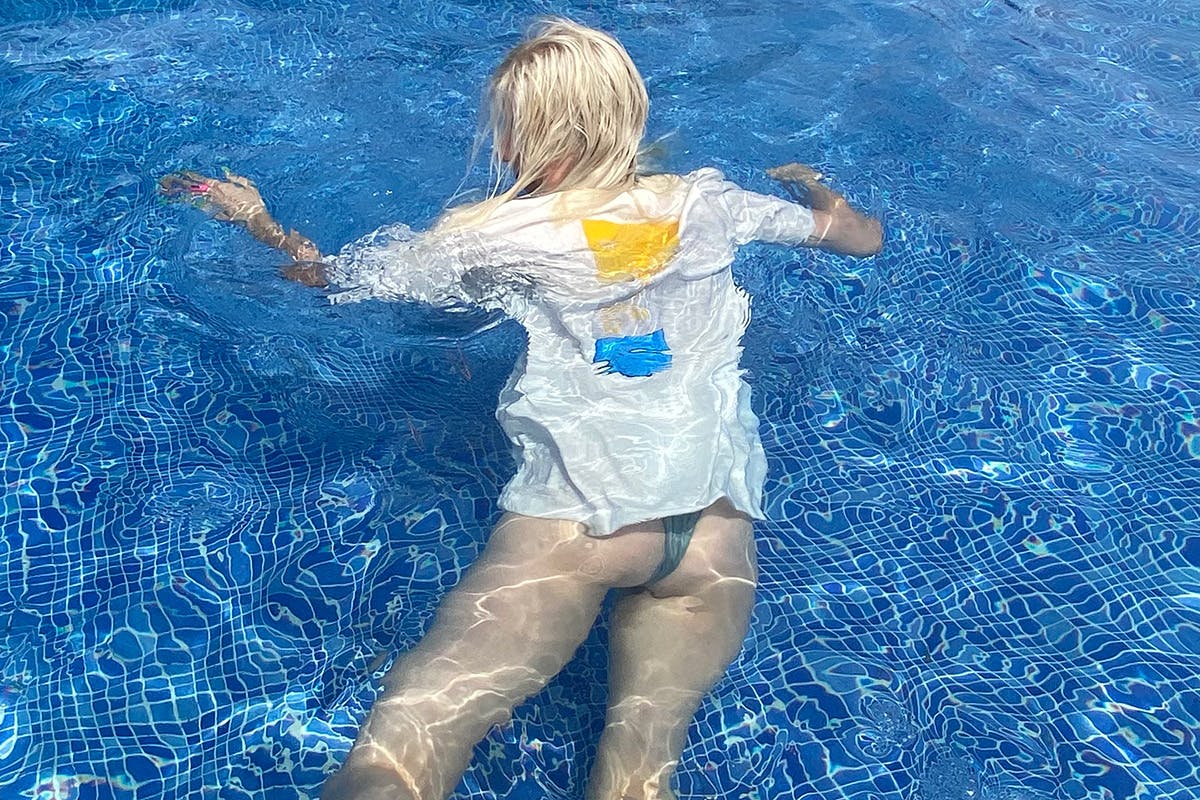 To kick off the final month of summer, Highsnobiety is dropping a host of warm-weather pieces designed to keep you cool and give your wardrobe a little late-summer refresh. To celebrate the release, we've teamed up with three talents — a photographer, stylist, and art director — who took the products out into the wild, where they lounged in the sea, in pools, and enjoyed soaking up the summer sun. Shop the collection here.
For Jamie-maree Shipton aka @airtomyearth, changing up her location helps her keep her work fresh: "Travel is a huge form of inspiration," the art director and stylist explains. "Not only to use the location for the photoshoot, but also to see how people in different places dress — how they wear and layer clothes, mix and match colours, I love to reference this in my work."
Originally from Melbourne, Australia, and now based in London, Shipton took our latest summer drop to a small town in Majorca Spain to celebrate her birthday. "It's one of my favourite places to go when I just want to swim, eat and drink, it's super picturesque and so relaxing," she says. While Shipton is known for her avant-garde and often colorful work, on vacation the stylist pares it back. "This collection has all the essentials — a good hoodie, cap, sunglasses and T-shirt." she says. "The prints are also perfect for a summer vacation, or to transport you on one when you're stuck at home again!"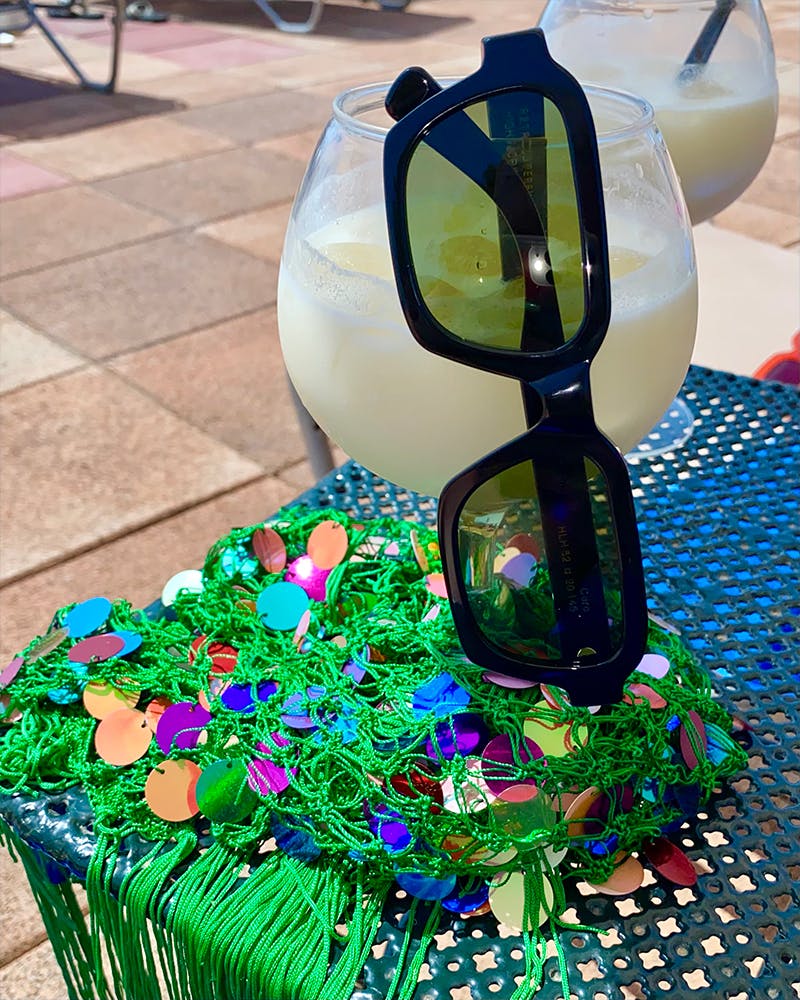 We caught up with the stylist to talk travel essentials, vacation wardrobes, and more. Browse her mini travel diary above and check out our interview below.
What does travel mean to you?
Travel always feels like an adventure. It's such an important part of my personal and professional life. It's like taking a deep breath, opening your eyes fresh, and turning a new page all at once. It can bring so many possibilities.
What are the most important things to consider when planning a trip?
I think nowadays especially, you must consider if it's going to be safe! Not only for you, but that you're going somewhere that isn't struggling with Covid, or the ability to care for its own people during this pandemic. Then, I think it's important to familiarise yourself with a little of the language, and then planning the important things like packing!
How does travel fit into your life and work?
It's a big part of my life and work. Travelling for work feels quite essential, shooting in the same city all the time can be a creative block, it's always super nice to go and work with new teams and people in other places — and include some of these locations in the shoots of course! Fashion is about transporting people, so for sure if I get to travel and shoot, I'm living the dream.
What are your must-have travel essentials?
Before travelling, a really good moisturiser is essential (travel drys out your skin so much!), a super oversized hoodie and a BIG travel bag. When I arrive, my essentials become a crazy cap I find in a tourist store, a pair of my sunglasses and an oversized T-shirt that doubles as a dress. Also jewellery, I always travel with A LOT of jewellery, it can make even a basic suitcase of clothes feel vacation-ready.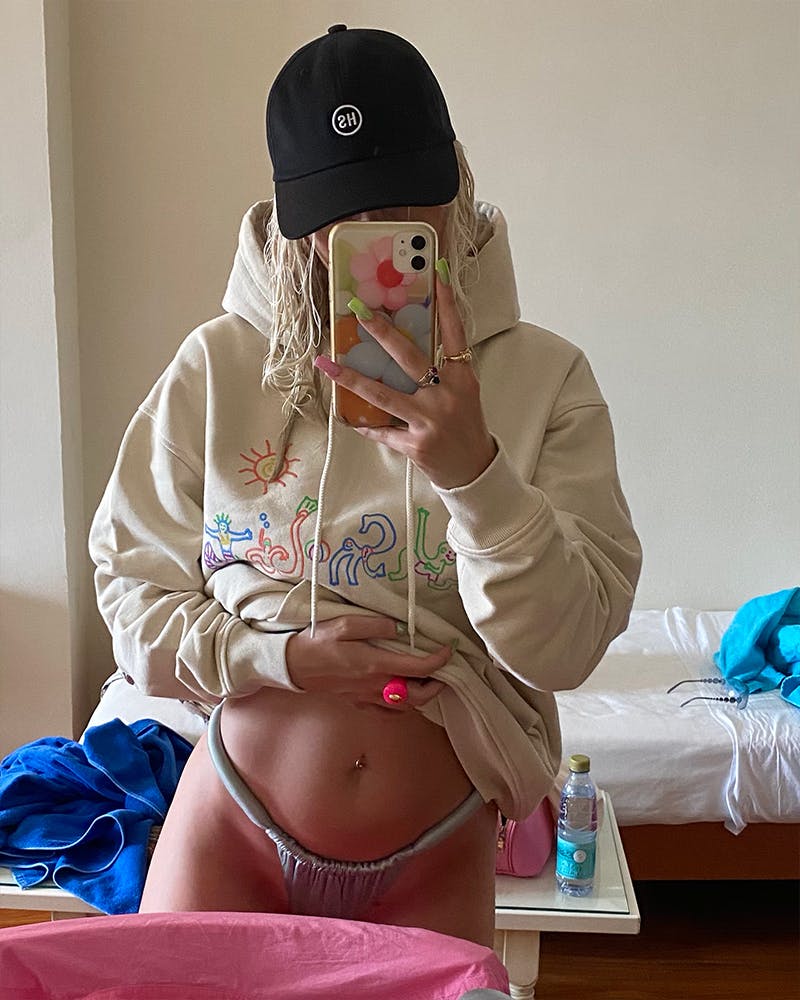 How does travel inspire your creativity?
Travel is a huge inspiration and reference point for my work. When styling for location shoots, you have to incorporate your surroundings more than a studio shoot, and I love that. I also take a lot of pictures when I travel, of tourist shops, people, other tourists, environments, and then I pull them out for inspiration later for shoots. Playing with colour and texture.
What's your vacation packing strategy?
I really do my best to pack based on outfits, I'll do "fittings"; plan them out and pack them that way. It stops me from over packing (although there is always a last-minute panic of me shoving in 5 extra t-shirts, 3 pairs of shoes and 2 hoodies that I don't end up wearing but tell myself I'll need. But packing this way also helps me keep my suitcase tidy and ordered so that I'm not throwing things around my hotel room thinking what goes with what.
What are your dream vacation spots? And where do you usually end up going?
I'm a water baby, I grew up in the ocean so when I'm vacationing I'm always going somewhere hot where the beach is right outside my door. I'd love to get to the Caribbean for the first time, or South America. But Bali holds a special place in my heart, I would love to get back and speak Indonesian again! And of course to go home, because of covid, it's almost 3 years since I've been able to return. I'd love to see my family and vacation at home!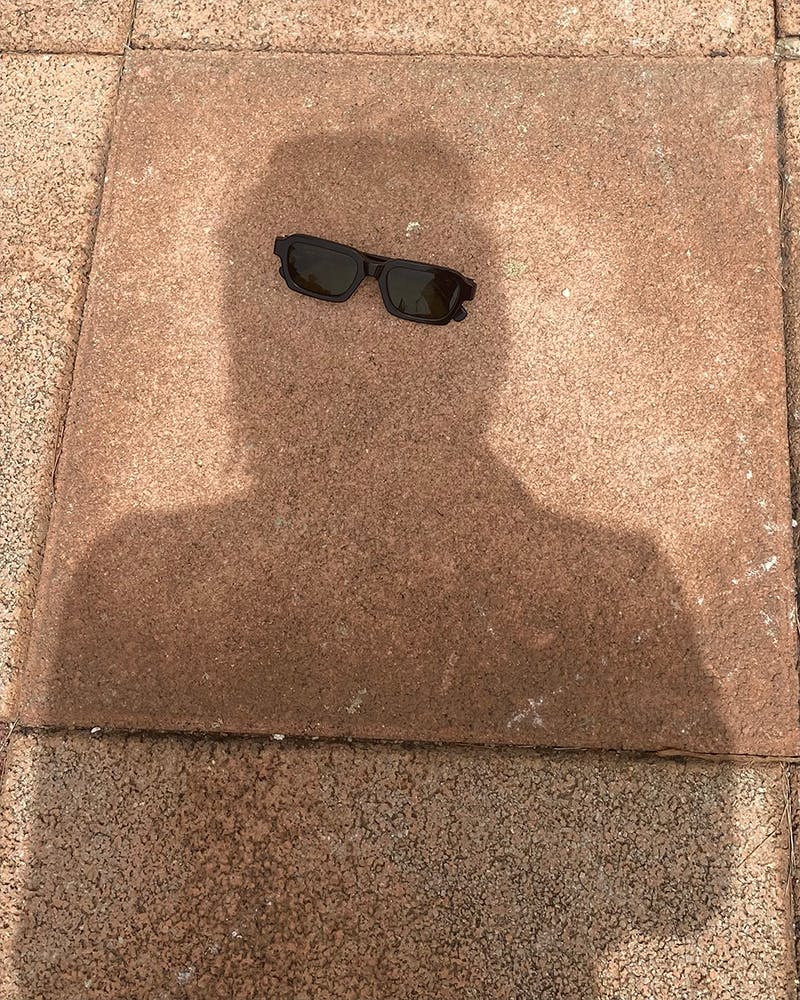 Want to keep browsing? Head to the Highsnobiety Shop for more products that we love.