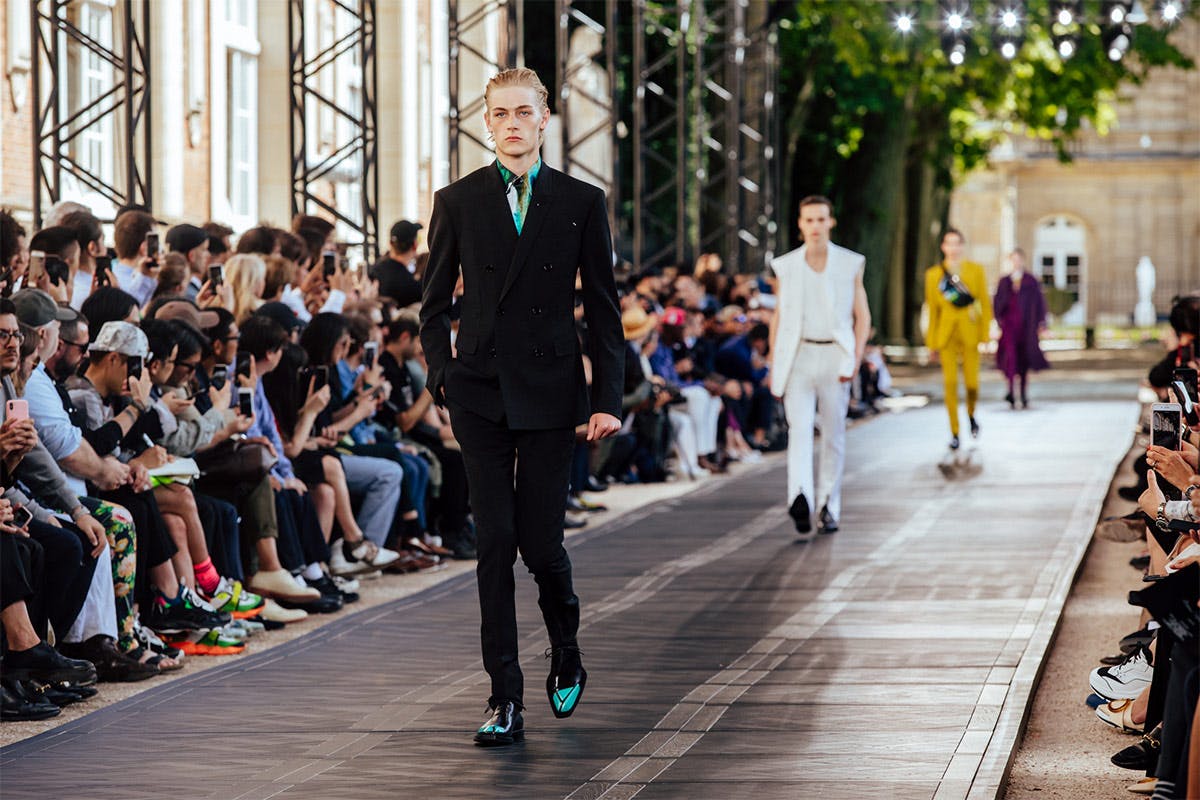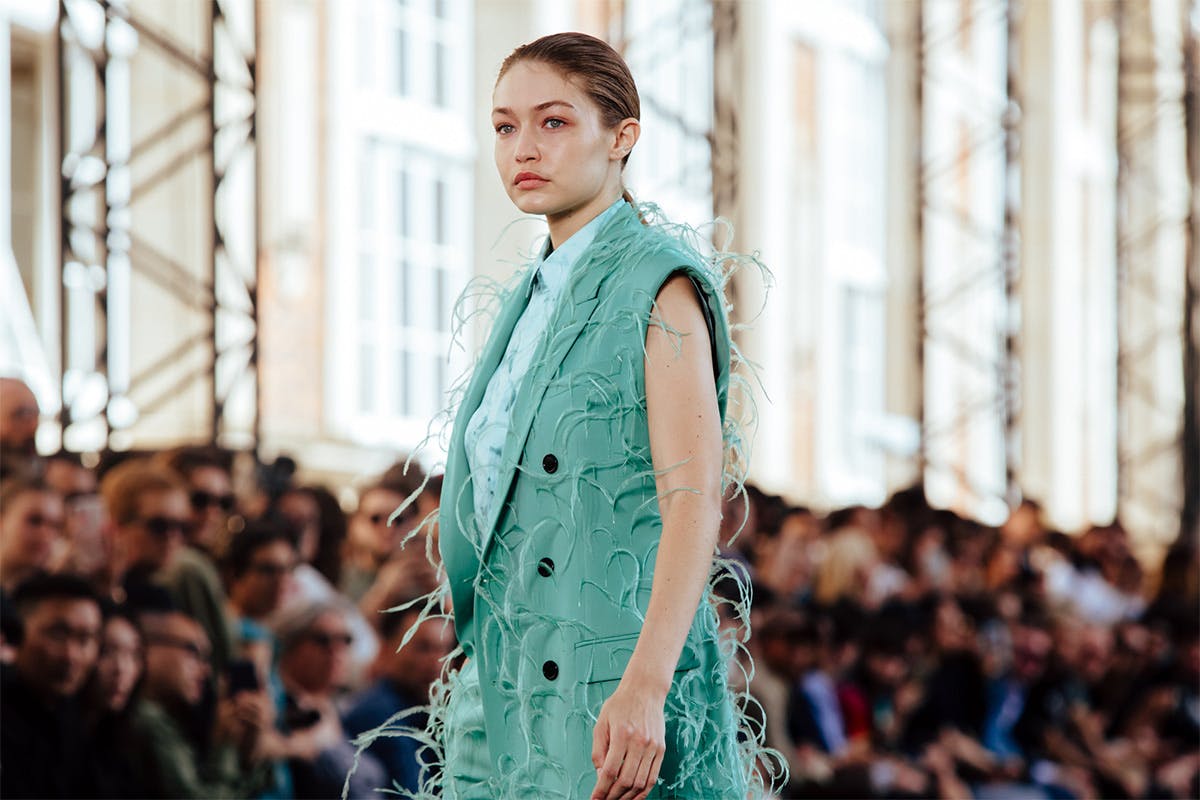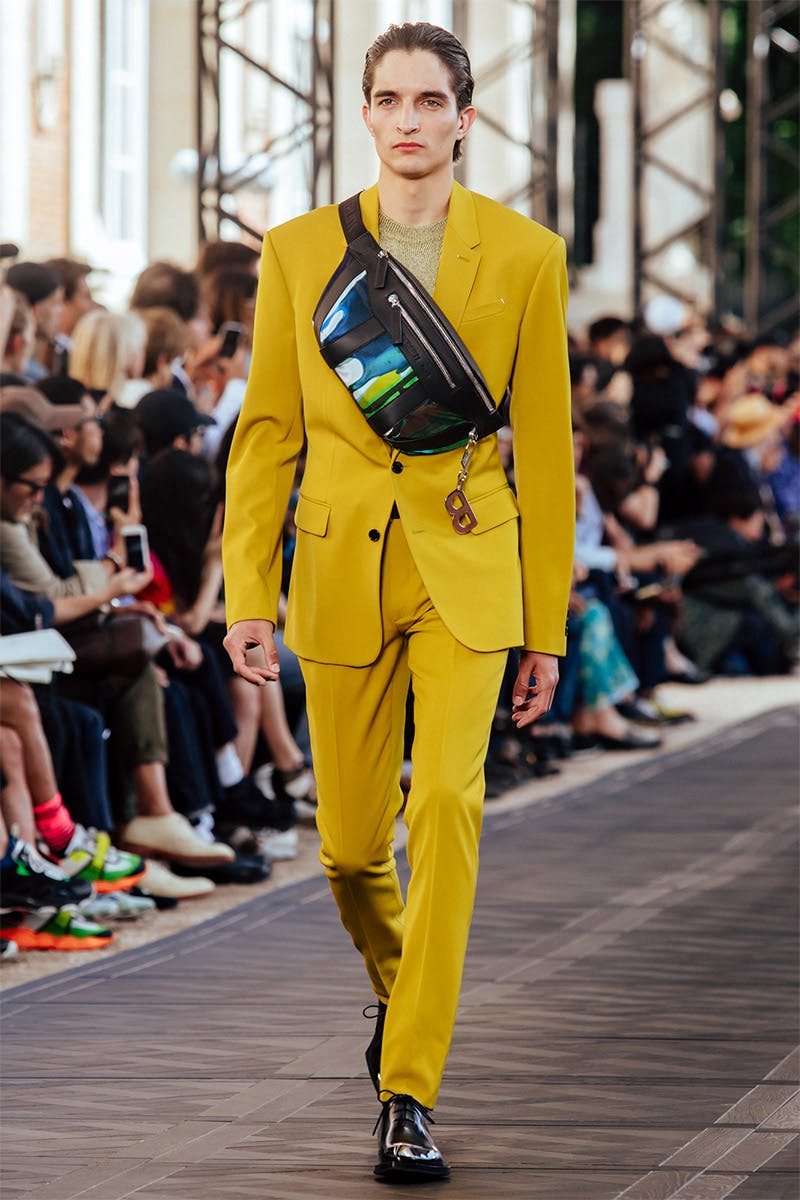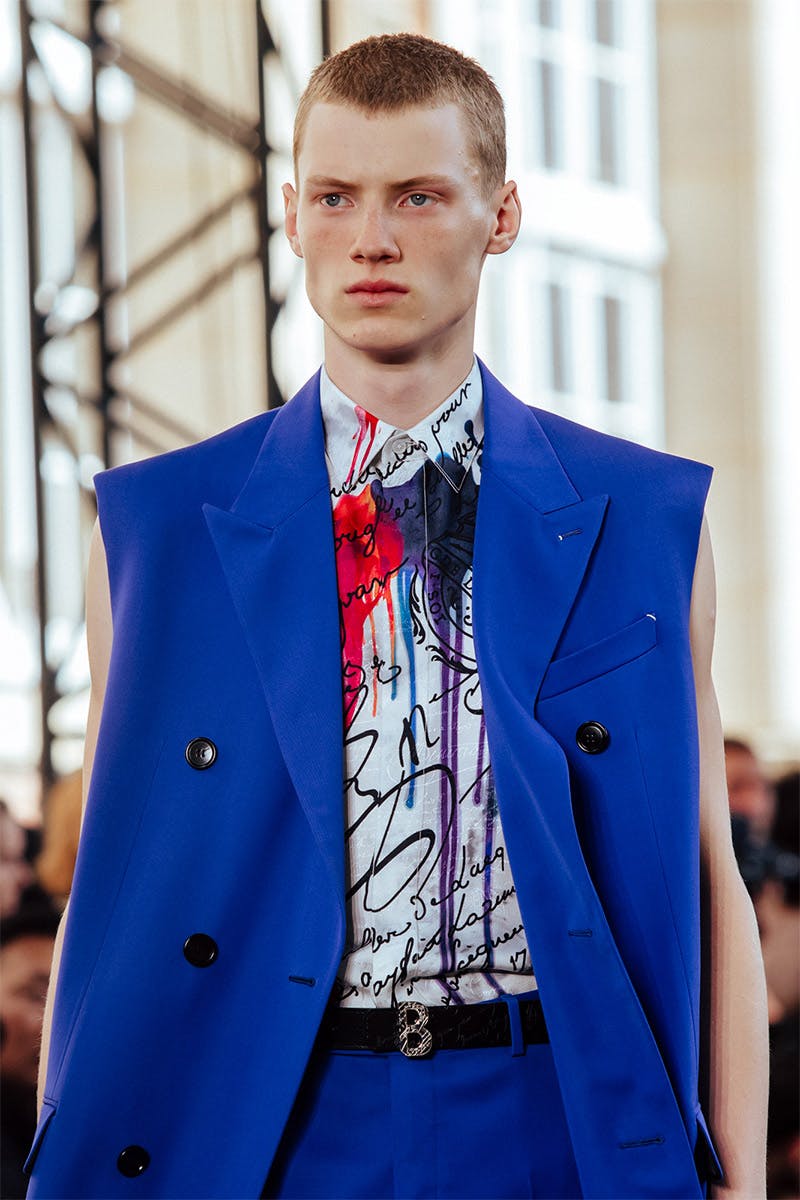 When Kris Van Assche was appointed Artistic Director of Berluti in 2018 it signalled a major shift for the brand. Founded in 1895, the label – renowned for its luxurious leather goods and patina dyeing methods – needed a boost of contemporaneity to align with the new luxury customer, while still retaining its heritage values.
For SS20, Berluti offered some timeless tailoring options and modern accessories (combining leather, metal chains, and neon accents) that could be worn for a myriad of occasions. In a fashion climate where there's seemingly a new drop every single day, an outfit that you can look forward to wearing again and again is something worth championing.
For SS20, there were loose shorts, weaved sportswear, sleeveless blazers, and classic suits in tones that would guarantee to turn heads. Van Assche focused on a palette of royal purple, cobalt, fluorescent orange, mustard, and most prominently, neo-mint to bring tailoring up to speed for the 21st century menswear peacocks. Note the slim, form-hugging cuts of the suits, which stand out from the relative looseness as preferred by the likes of Louis Vuitton and other luxury labels. The silhouette that was pushed in FW19 was continued, with pants featured a split hem just above the ankle, allowing the metal and color-capped toes and soles of the leather footwear to shine through. Elsewhere on foot, the Berluti sneakers were particularly futuristic, with the already established Stellar model rendered in gray/white tones with a slip-on structure and a ribbed upper.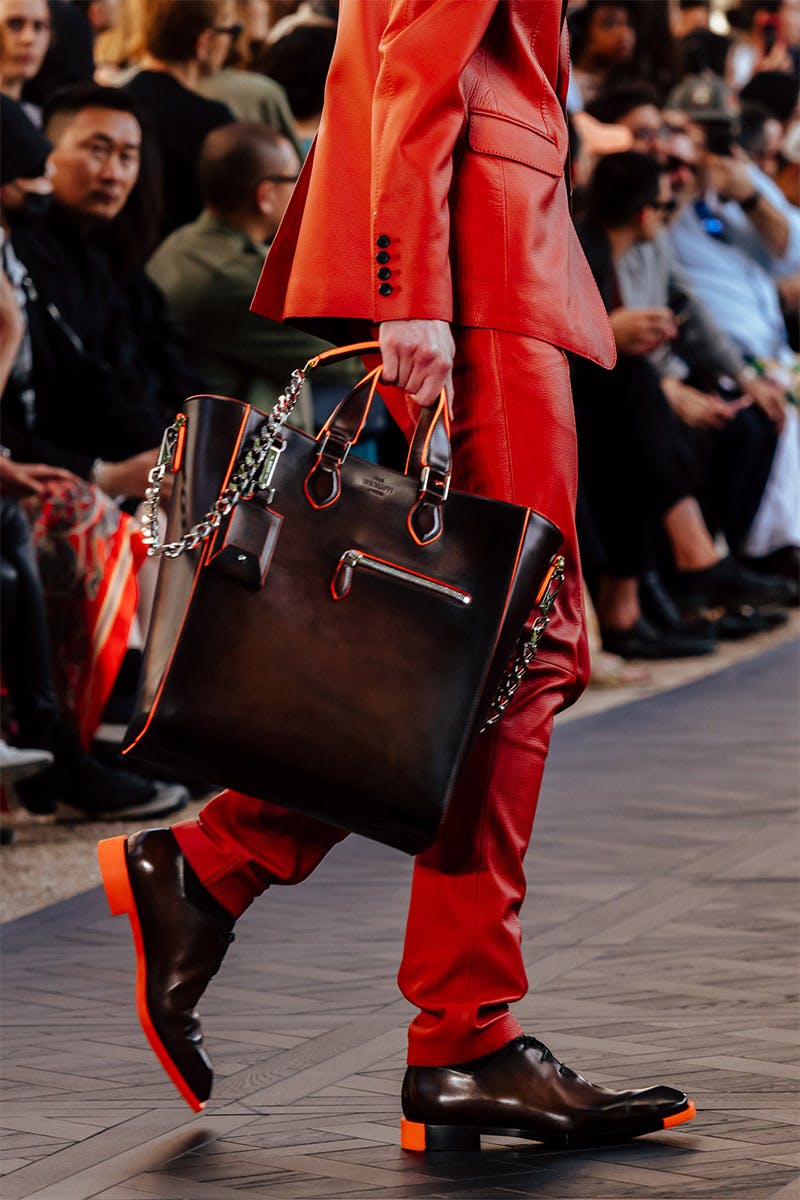 Outside of the richly saturated tailoring, there were two new prints for SS20. The first, a paint-like splatter that dripped over the short sleeved shits, and secondly, a calligraphic manuscript from the Berluti archive which was found on the patina leather suit and bags.
In keeping with the timeless quality of the collection, the casting included a breadth of ages, with a few silver-haired male models proving that fashion is not just a young person's game. Gigi Hadid – who has been popping up all over men's fashion week – closed the show in a pale mint sleeveless suit with feather-like tendrils protruding from all angles, giving the garment an ethereal, bouncy quality.