For this edition of FRONTPAGE, we've enlisted our fashion department to round-up the best of the best of one of streetwear's ultimate essentials: the Dad Hat.
Amongst all the creatures in the merch kingdom, it is universally accepted that the noble souvenir baseball cap is king. This stalwart of the "I went to this place" statement is a winner on so many levels: one-size-fits-all, easily stashable in any luggage, and timelessly at the pinnacle of norm-core semi-irony. All you have to do to bag one is be in the right place with the right gift shop.
Out of love and respect for the biodiversity of merch around the world, our fashion department spent hours scouring the globe for its most beautifully-brimmed treasures. Five spreadsheets and an email to the Ferrari headquarters later, we've rounded up the 10 best gift shop hats in the world. No cap.
A group of Highsnobiety staffers got on a conference call to discuss.
2019 Masters Dated Big Logo Green Caddy Hat
Noah Thomas (Assistant Editor): This is something you have to wear with a weird stretchy athletic polo — maybe a khaki short with a pleat.
Thom Bettridge (Editor-in-Chief): I know this sounds sad, but I've reached a point where I go to events like this for the express reason of buying a hat like this. To the point where if I went to The Masters, I'd likely spend the entire day seeing if there was a secret merch stand with a different colorway of this under a sand trap somewhere.
Scuderia Ferrari Collection Cap
Thom: In Europe, I bet this is the kind of thing you associate with a Formula 1 dad, but as an American it's something different.
Noah: It's on the Vetements moodboard.
Haley Culp (Assistant Fashion Editor): No — it's the European dad. Having an expensive bad hair day in Dubai.
Noah: I feel like SpaceX is the Thom Browne of the tech world, because they always come in deep in their little gray matching outfits. Like, oh, work.
Thom: Does SpaceX have an in-house creative director who designs all this stuff?
Haley: My cousin works there. I can ask him.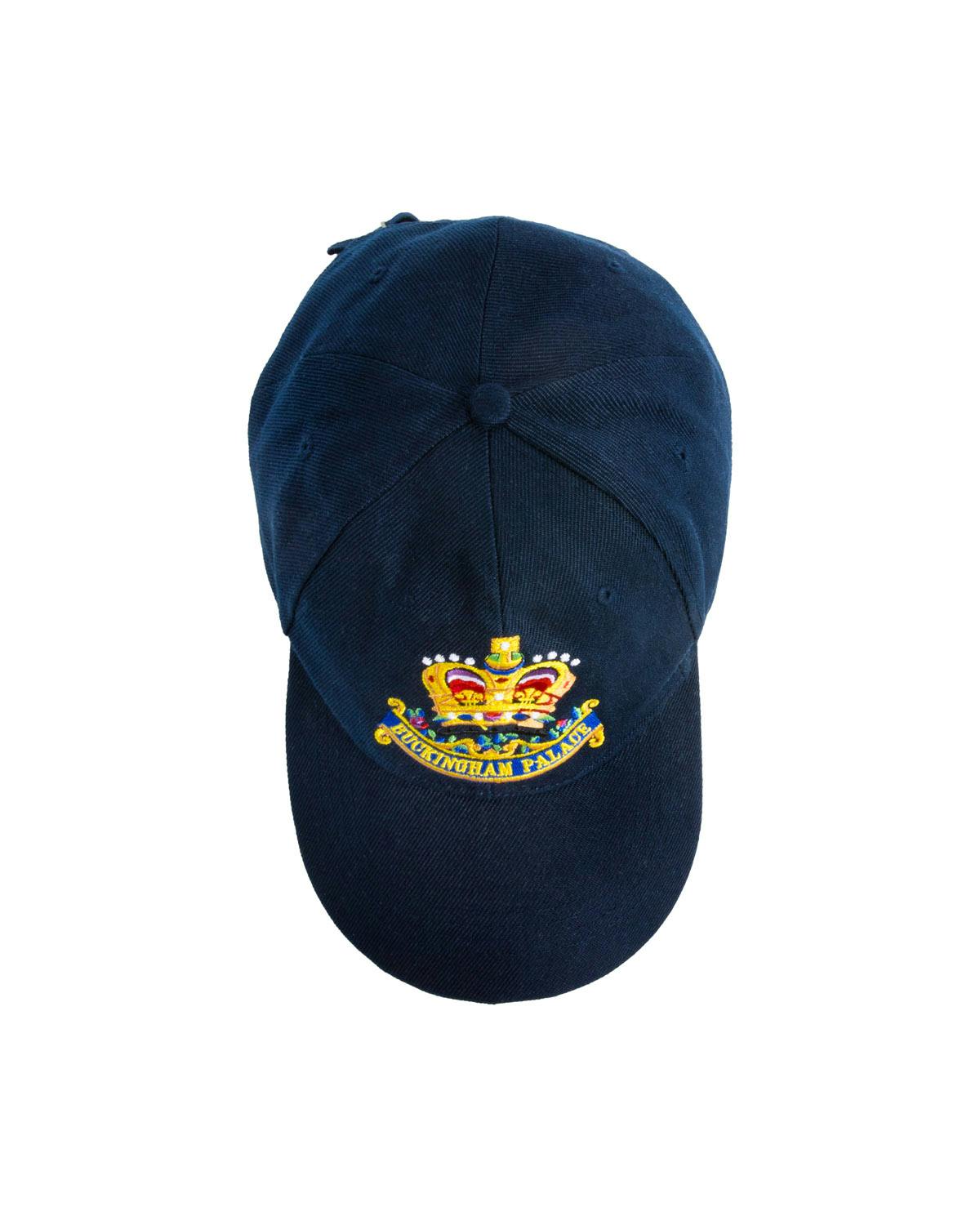 Buckingham Palace Baseball Cap
Thom: Do you think this is what those Buckingham Palace guards with the furry hats wear on their day off?
Noah: I'm not sure.
Thom: Christopher, you're our guy in London. What do you think of the Buckingham Palace hat? Cop or drop?
Christopher Morency (Editor-at-Large): Wait, are we just having a call to talk about these hats?
Thom: We're recording this for an article.
Christopher: Got it. Because I was wondering what the fuck this call was about.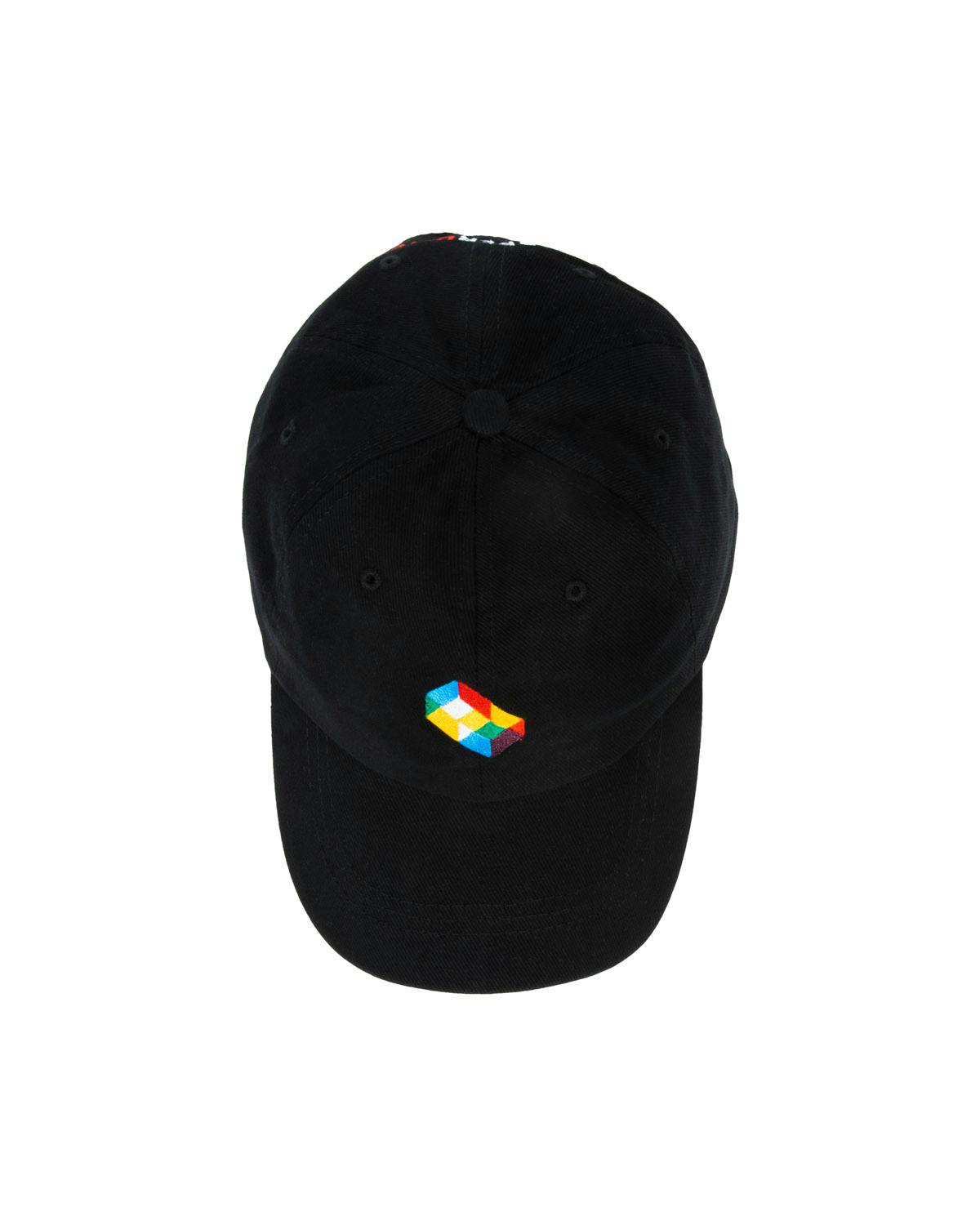 Christopher: What am I even looking at? The logo for GameCube?
Haley: I had to look it up. It's the Cooper Union logo.
Noah: The Cooper Union hat is the ultimate art school flex. Hitting the Parsons party like, "Whoa, Cooper Union boy, watch out."
Christopher: In this context, I like it.
Thom: Let's talk about this: Is it okay to wear a red hat in the MAGA era?
Noah: Red's a good color on your head.
Thom: But you can get mistaken from afar.
Haley: Maybe if you're a white guy…
Noah: No, you won't get mistaken, because a MAGA hat's, like, weird, and boxy, and gross. It's a different silhouette.
Christopher: This is very Post Malone.
Noah: The embroidery on the brim is a very important detail.
Thom: Is this official John Deere, or is it fashion?
Haley: It's official.
Iowa 80 World's Largest Truckstop Hat
Noah: This hat is sick. Virgil would wear this hat.
Christopher: And then, you know, the art student who made it gets 50,000 more IG followers.
Noah: And what's crazy is that it's good because the design is so bad. Like, why do you have to write so many different things on so many surfaces?
Christopher: This would go well with a seashell necklace and maybe a dolphin tat. What's the brand called?
Haley: Salt life.
Christopher: That's the wackiest possible way to describe being at the beach.
Haley: Flex Tape is this sealant that basically fixes anything. That have this infomercial where they glue together a boat with it.
Thom: Weird flex.
Noah: You would never think to buy this hat, but it's actually so good.
Thom: That's why it literally has a drip on it.