When I first moved to Berlin, I visited home just a few months later and every single one of my friends remarked, "you look so Berlin now!" The Berlin aesthetic is instantly recognizable, effortlessly cool, and infectious. It is, in part, a result of the city having so many great vintage stores and flea markets, ask a Berliner where they got their enviable coat and chances are it's second-hand or vintage.
This kind of shopping isn't easy, it requires a lot of time, effort, and pure luck, but when you find treasure amongst the trash it's all the more rewarding (not to mention you're doing the planet a favor by recycling and reusing rather than buying new).
Fortunately, some Berlin stores make this process a little easier, their owners are often highly selective and carefully curate their rails, ultimately improving your odds and reducing the time spent sifting through junk. Of course, Berlin has its "trash" piles as well and those with the patience are likely to hit upon some affordable gems.
With the majority of Highsnobiety's team based in Berlin, we're well acquainted with the city's vintage stores and as part of our City Experiences series with American Express, we've put together a list of those that are most unmissable for your next trip. Our Director of Content Strategy Brock Cardiner whittled a long list down to seven key spots offering everything from hyped pieces you weren't quick enough to cop to unique pieces you're unlikely to find anywhere else again. Check them out below and tell us what we've missed in the comments at the bottom.
For more from the series check out our City Experiences hub for guides to London, Berlin, and New York City.
Vaditim is also a relatively new addition to Berlin's shopping scene, this time bringing the world's global obsession with streetwear right to the cozy streets of Mitte. Here you'll find basically everything you missed copping online by a marginal but significant 30 seconds. That means rare collabs from adidas and Jordan down to the latest from Supreme and Nike.

Brock Cardiner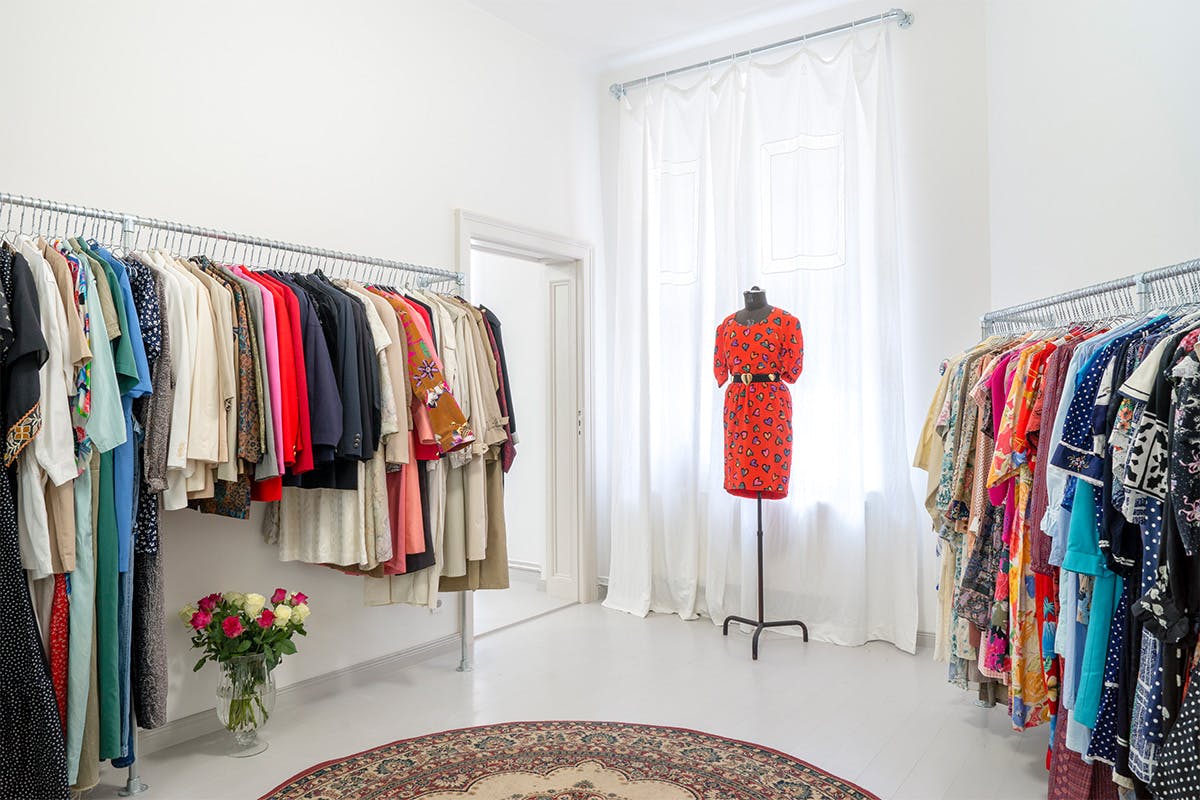 A contender for most poetically named vintage shop in the city, Lena's Lovely Vintage Boutique is lined wall to wall with everything from vintage Hawaiian shirts and bands tees to basketball jerseys and tracksuits. Walking from one end of the shop to the other, you'll feel like you're traveling through time, taking in the best of each decade from the '50s to the '90s.

Brock Cardiner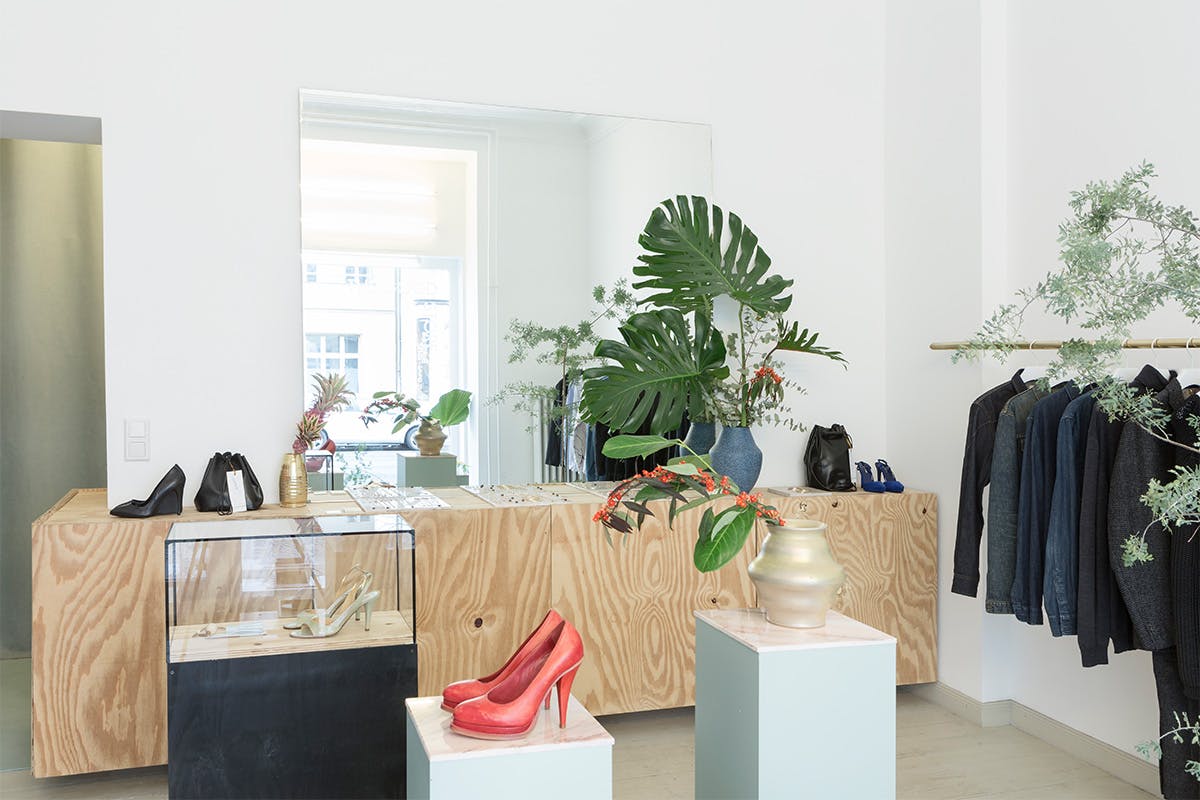 The Good Store is just a few minutes walk from where I live so in many ways I'm what you'd call a regular here. This local haunt specializes in a few products of their own, like candles and jewelry, placed tastefully alongside wearable pieces from Scandinavian powerhouses and U.S. streetwear stalwarts. The perfect place to pop in while strolling along the canal in between drinks and more drinks.

Brock Cardiner
Ironic Gallery may not take itself too seriously but it sure takes fashion seriously. Among the city's best choices for copping rare standout pieces perfect for Berghain Sundays, aka church, Ironic Gallery feels like a cross between the wardrobe for Paris is Burning and the closet 13-year-old you would be absolutely ecstatic over.

Brock Cardiner
Dandy Horse is one of those Berlin peculiarities that doesn't quite know its identity but is all the better for it. Part vintage clothing, part bicycle shop, part furniture store and part vinyl warehouse, Dandy Horse is the place to go if you don't exactly know what you're looking for but you know you're looking for something. Come to admire the vintage bike builds, leave with a one-of-a-kind jacket made by a local sustainable brand.

Brock Cardiner
Like all great vintage stores, Das Neue Schwarz is guaranteed to have something new and fascinating, and even part of fashion history, every time you walk in. That makes the experience all the more exciting as you pray that incredible COMME des GARCONS piece will fit you or that your girlfriend will love that Gucci purse as much as you do.

Brock Cardiner
Now here's one you won't find in any old city guide or any old Google search. Even with the address, you might not find it. That's because Vintage Showroom Berlin is not exactly a store. It's the living room of Greek expat Vaso Voulgari and she has easily one of the best personal collections of vintage clothing in the city, maybe even the whole country. Find her on Instagram and drop her a DM if you want to stop in and see what's in stock. I recommend it wholeheartedly.

Brock Cardiner