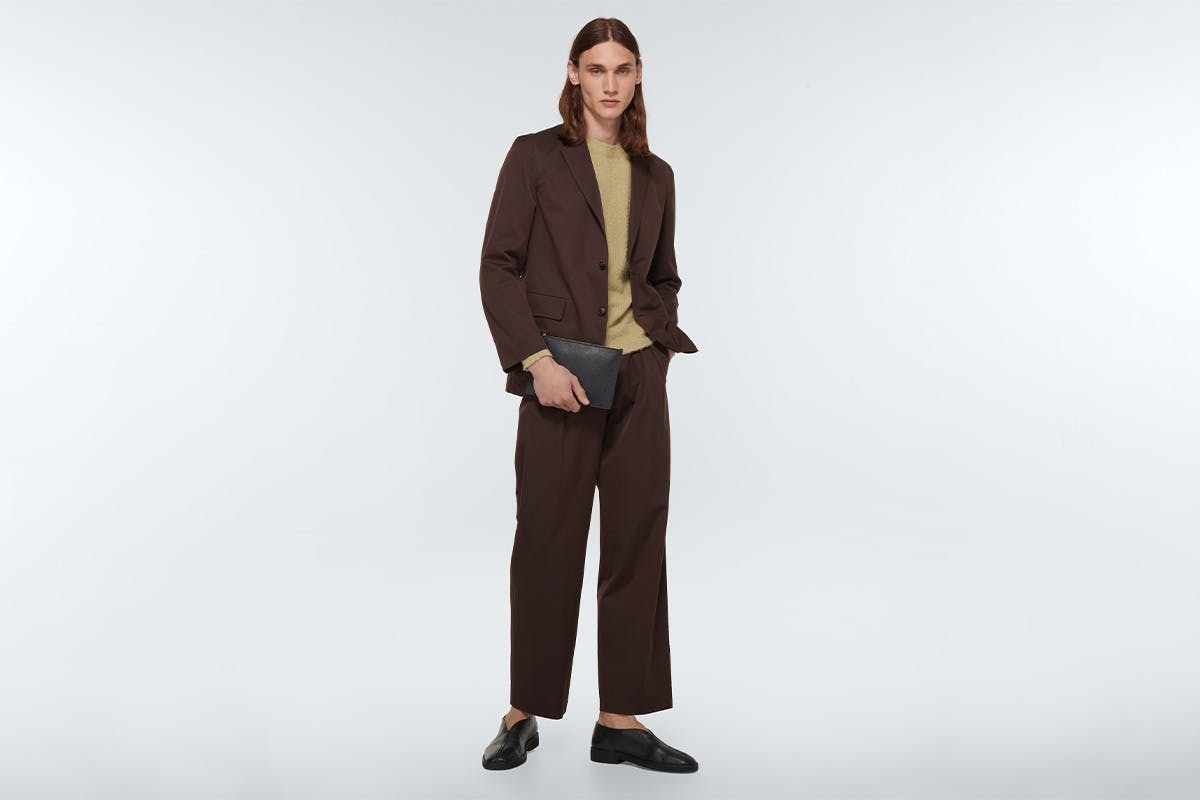 We're in the midst of one of the most fervent wedding seasons ever. After a slew of canceled dates due to the pandemic, we're experiencing two years' worth of weddings all shoved into one fun, very expensive summer. It's a lot to take in, so finding a moment to treat yourself in the middle of celebrating others is important. That's why copping great wedding outfits should be at the top of your priorities.
What constitutes a good wedding outfit, though? Well, we'd say that the best wedding outfits pay their dues to tradition, but stand out in a crowd of bad suits by leaving enough room for you to express some personality, too. We're talking slightly relaxed tailoring, subverted classics, and a focus on accessories.
Below, with the help of Mytheresa, we've put together a comprehensive shopping list of how to smash the dress code while having fun. Brands like Auralee, Margiela, Bottega Veneta, and more show that wedding outfits don't have to be stuffy, boring, and formulaic.
Plus, cop any item above $500 and you'll be treated to free shipping.
Shop the best wedding outfits for the season below.
Clothing
Obviously, the crux of your outfit is a good suit. We love the Finx combo by Auralee because the brown hue is super versatile and has an air of casualness to it. For something slightly more formal, the Givenchy blazer is more clean-cut and you can take it down a notch by mixing and matching the pants. Finally, a staple shirt to round out the look from Loro Piana because sometimes you can't beat the classics.
Footwear
Once you've got a strong suit, everything else falls into place. You can be a bit more out-there with your footwear without worrying about it dominating your look. A raised-heel Gucci loafer brings the '70s heat, or opt for Margiela's Tabi Derby Shoe for the definition of a subverted classic.
Accessories
Accessories, although a small fixture, can be the difference between a flop and a full success. They're your best bet at making the look your own, so choose wisely. Below are three of our top picks to add a cherry on top of your tasty ensemble.
Want to keep browsing? Head to the Highsnobiety Shop for more products that we love. Highsnobiety has affiliate marketing partnerships, which means we may receive a commission from your purchase.