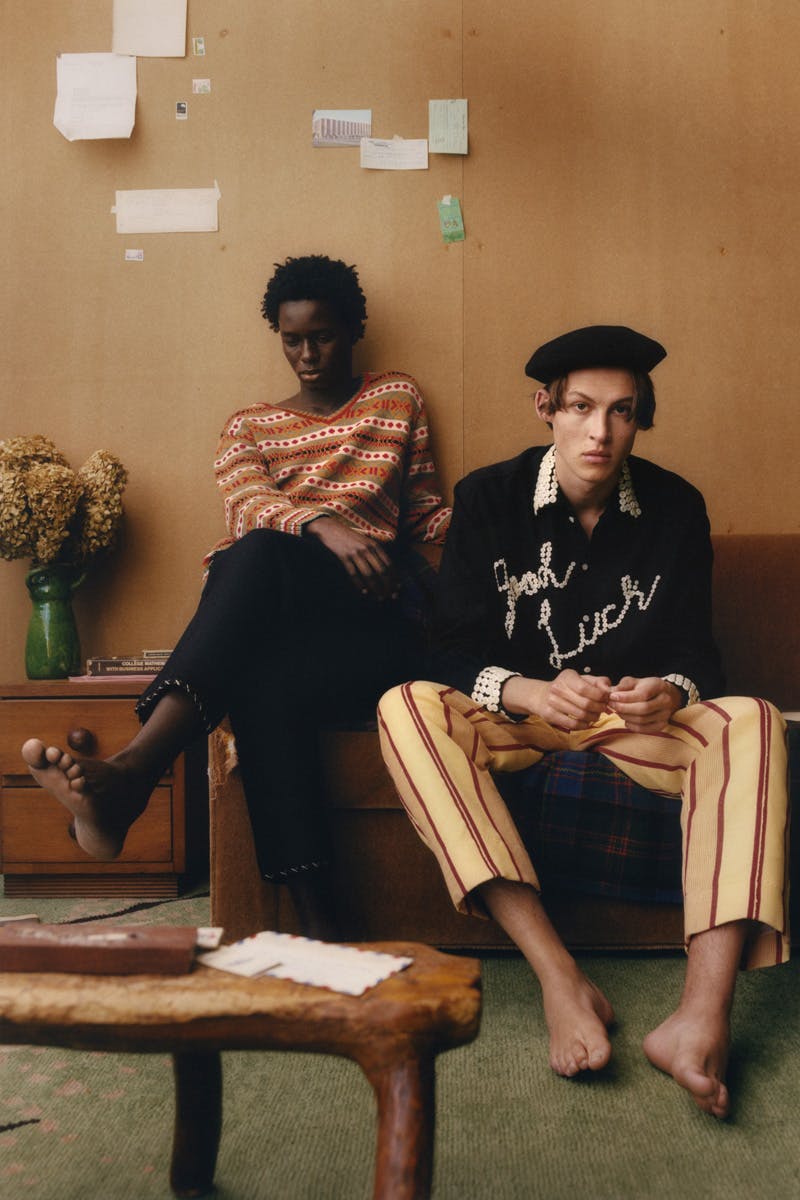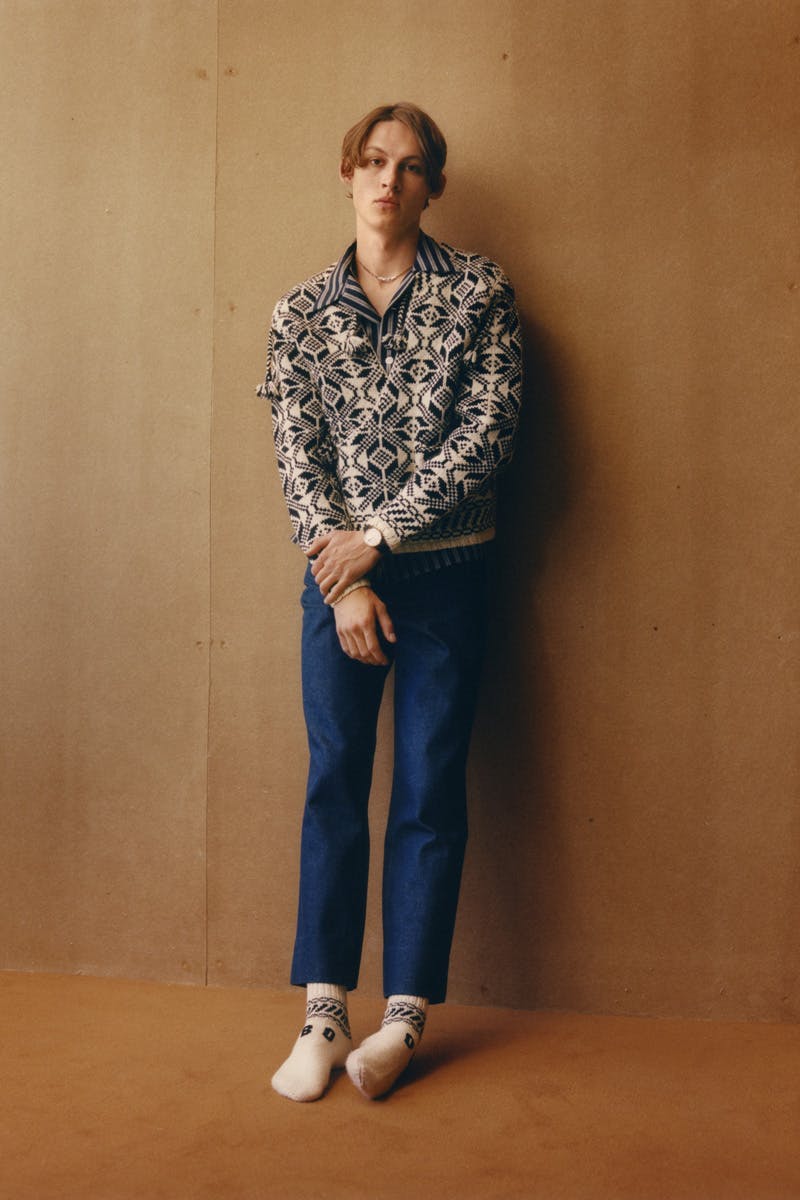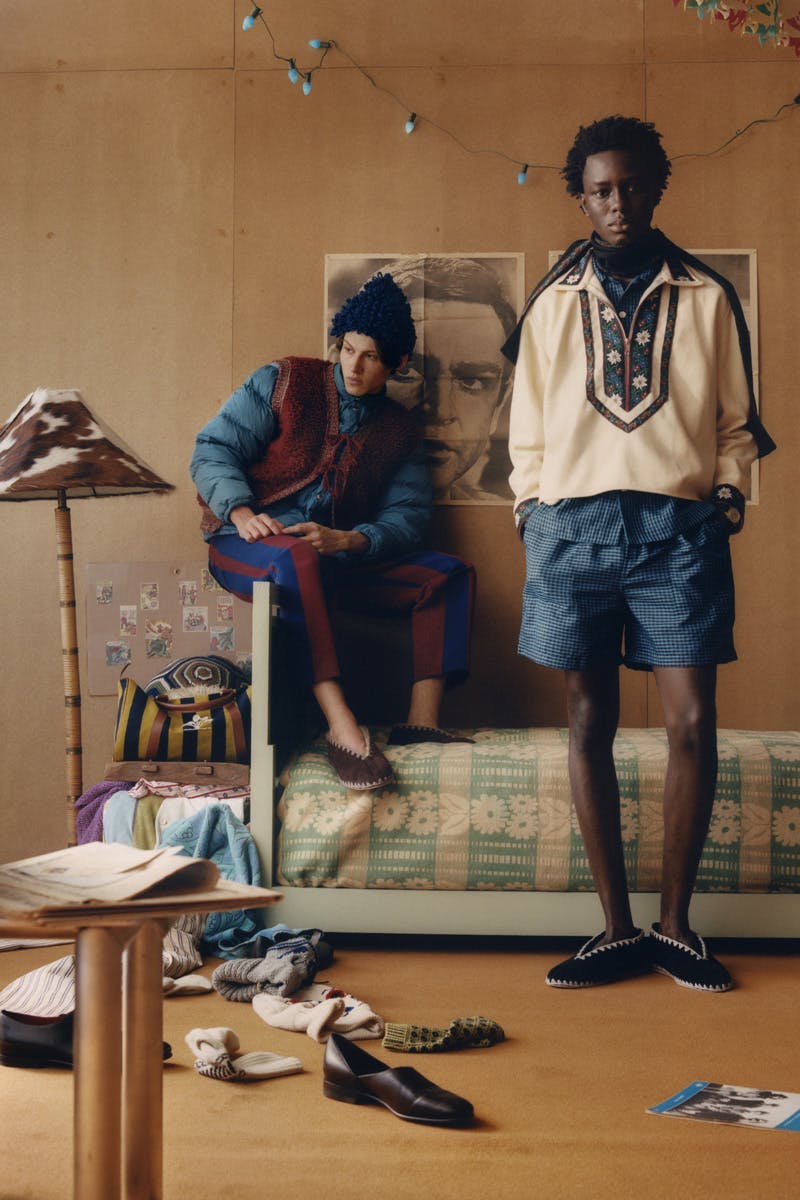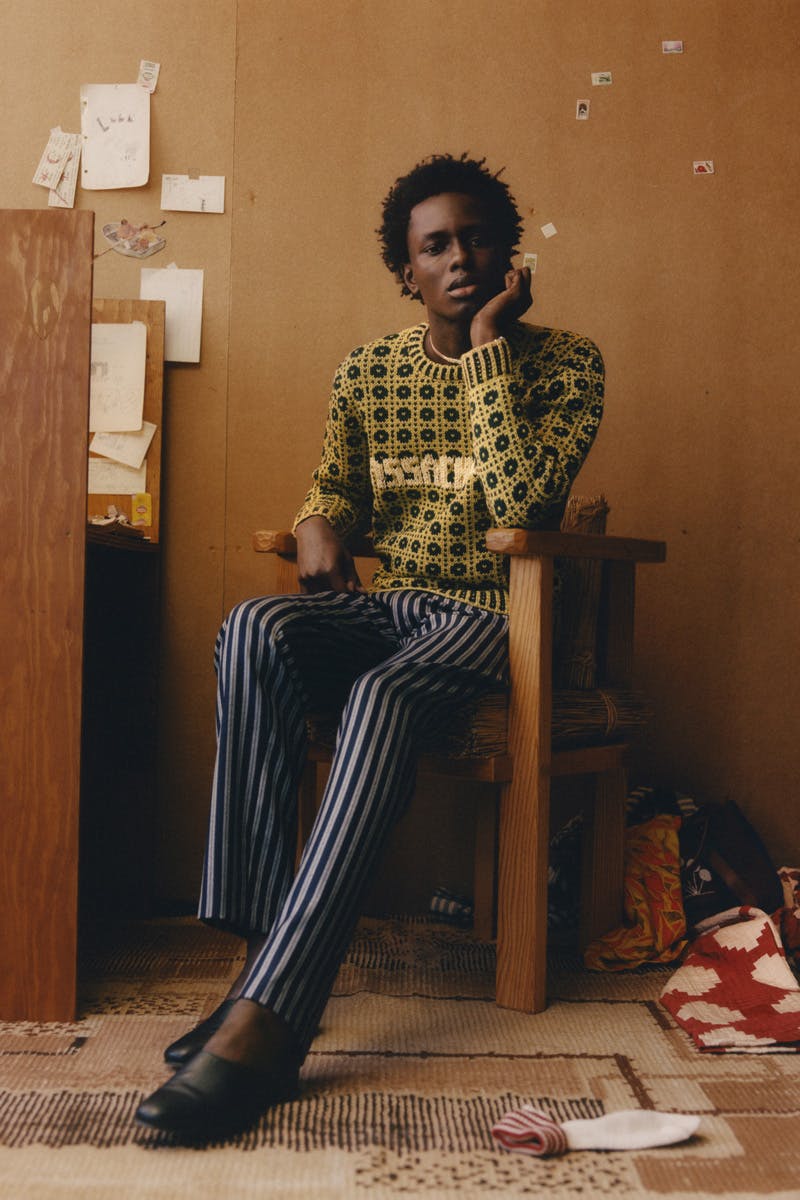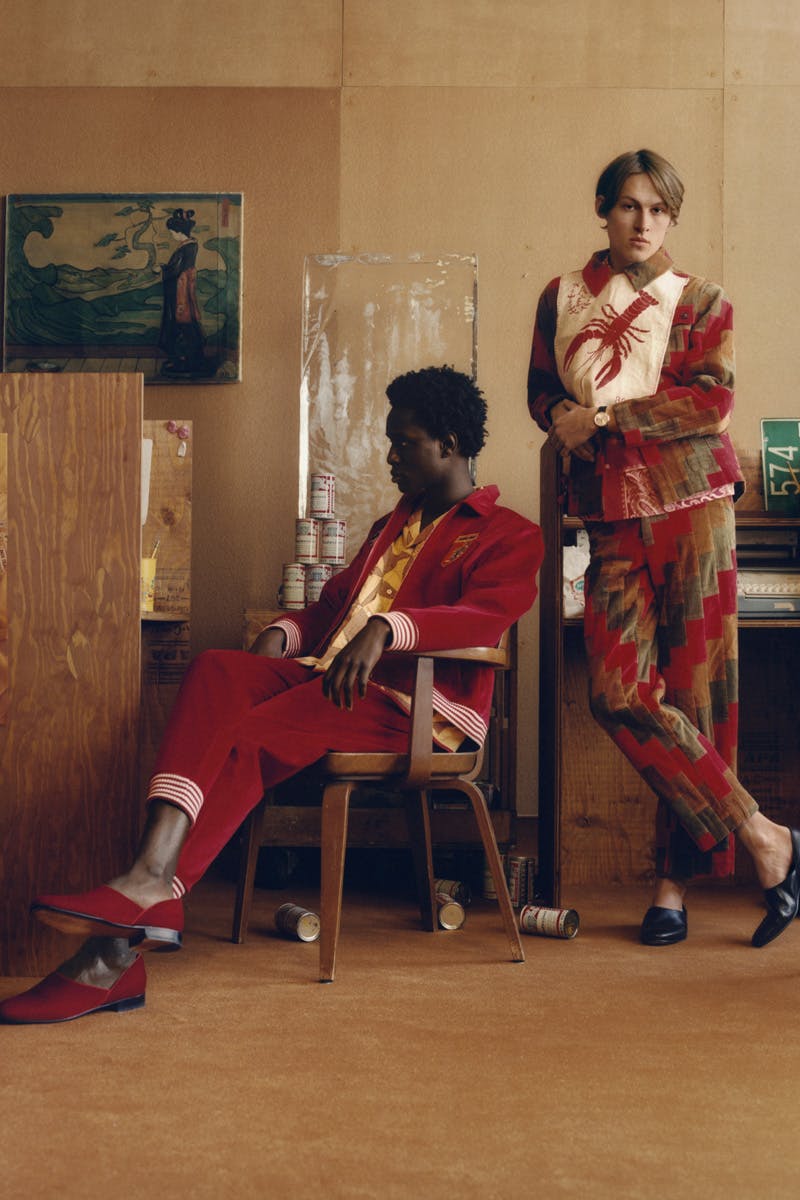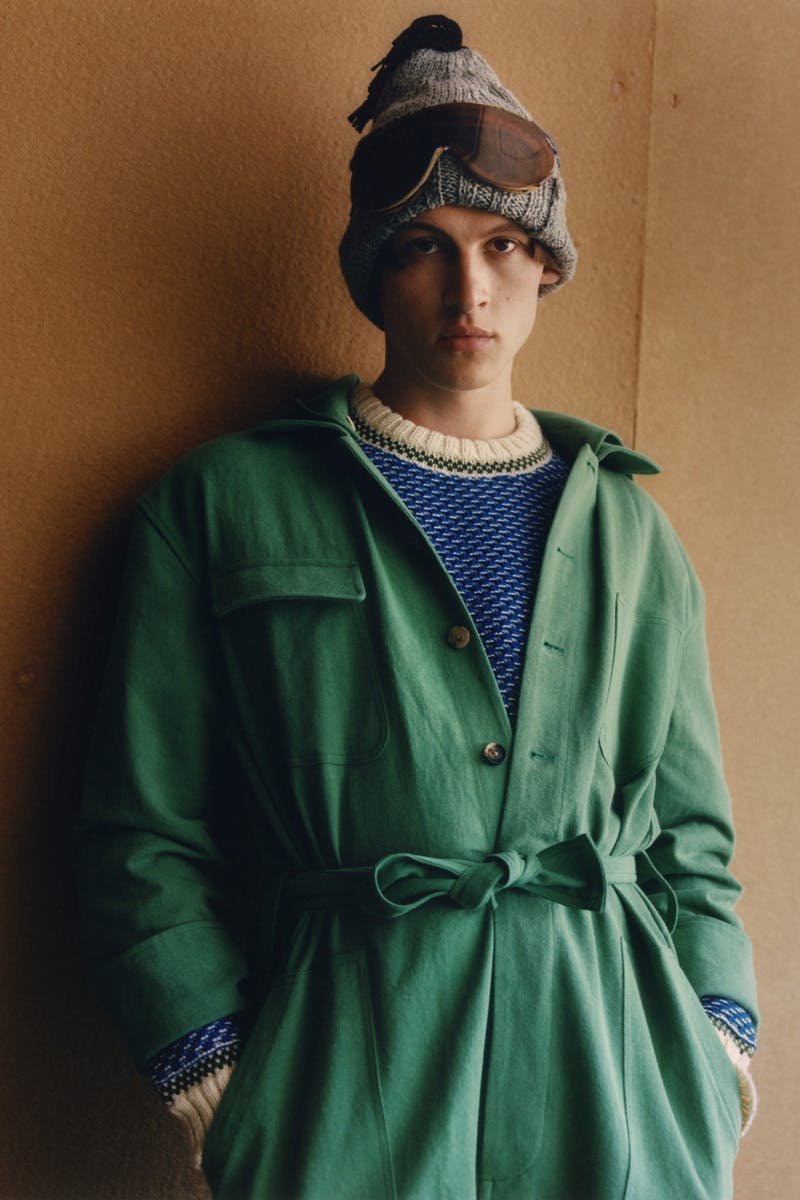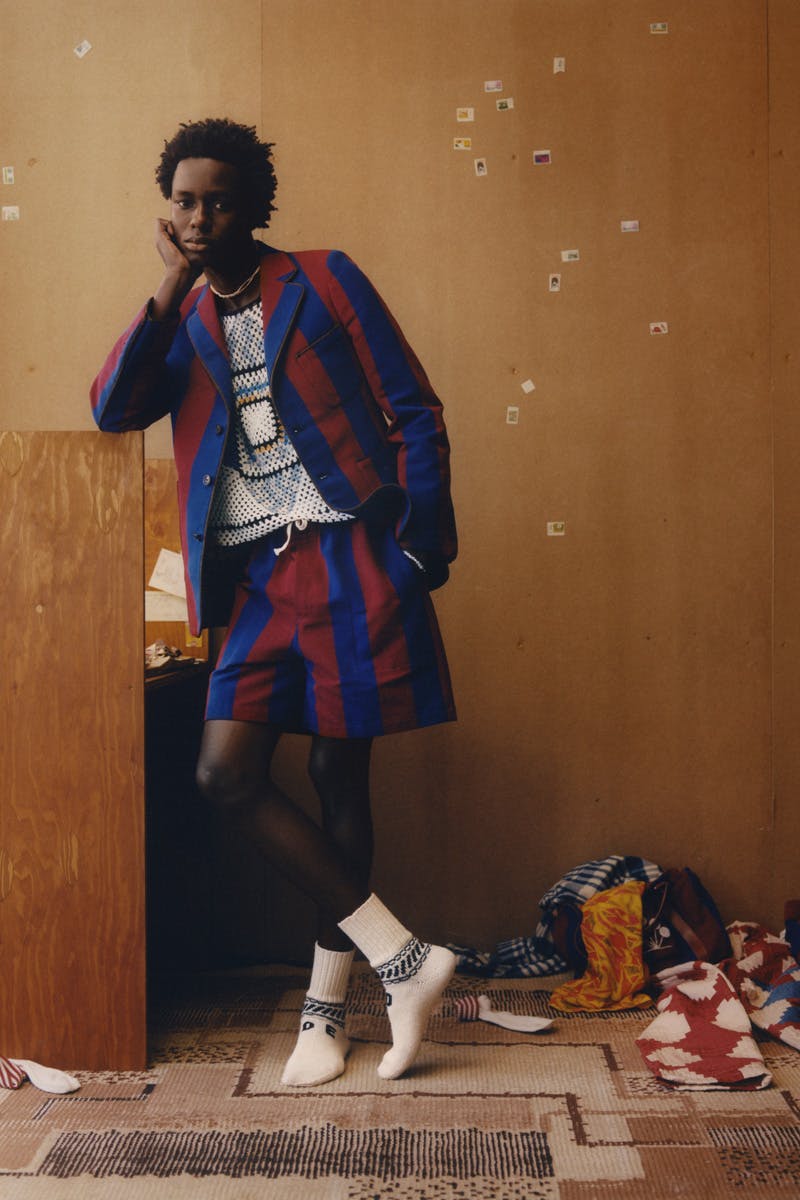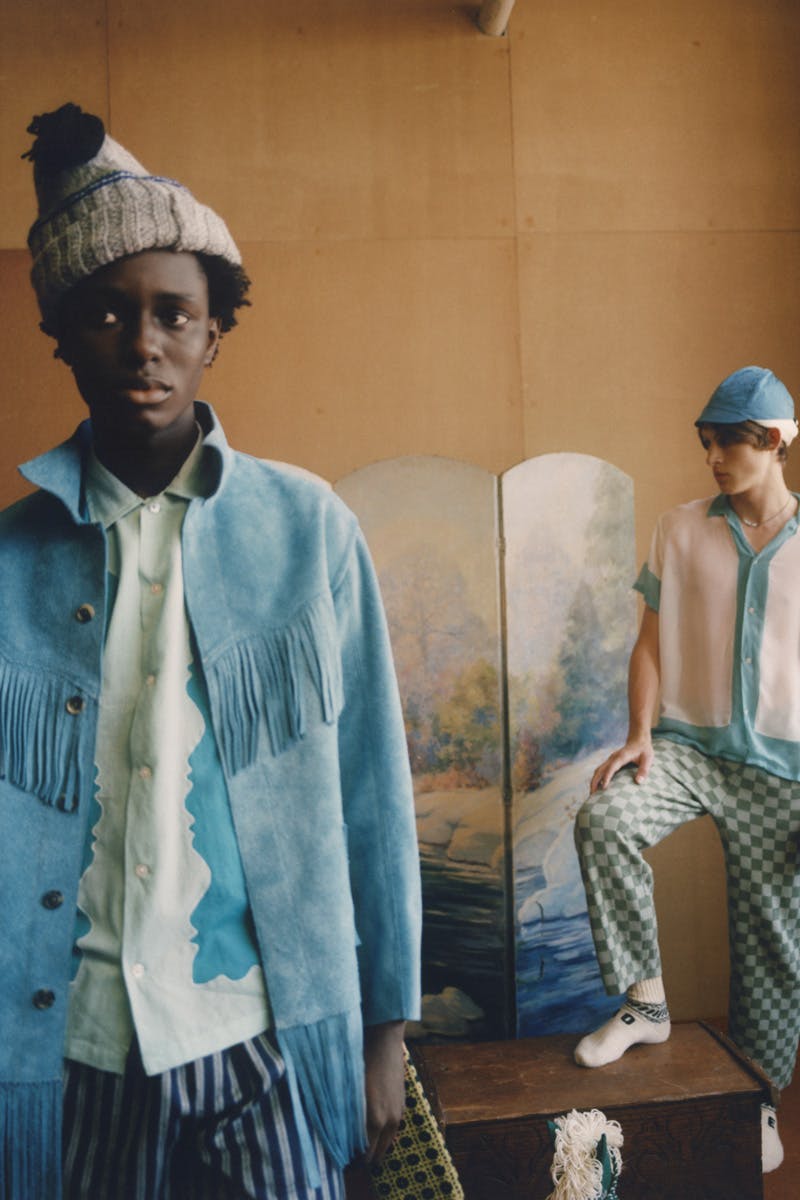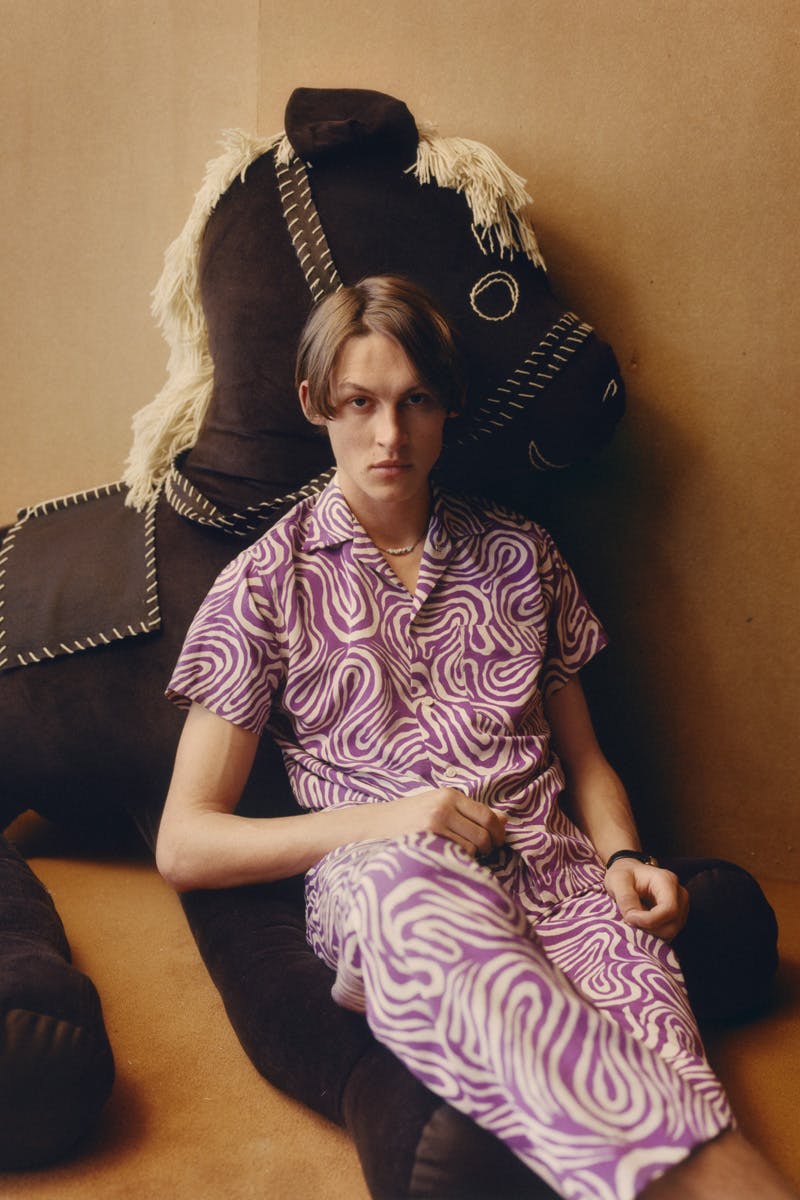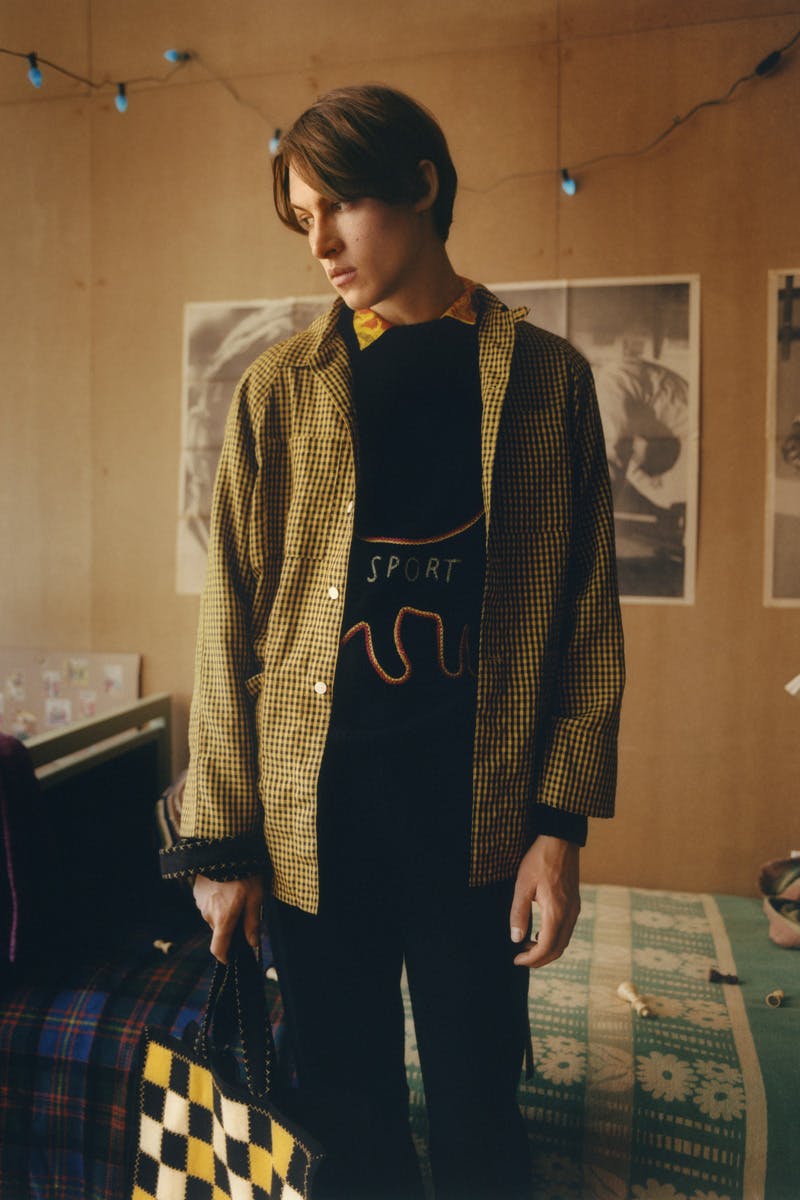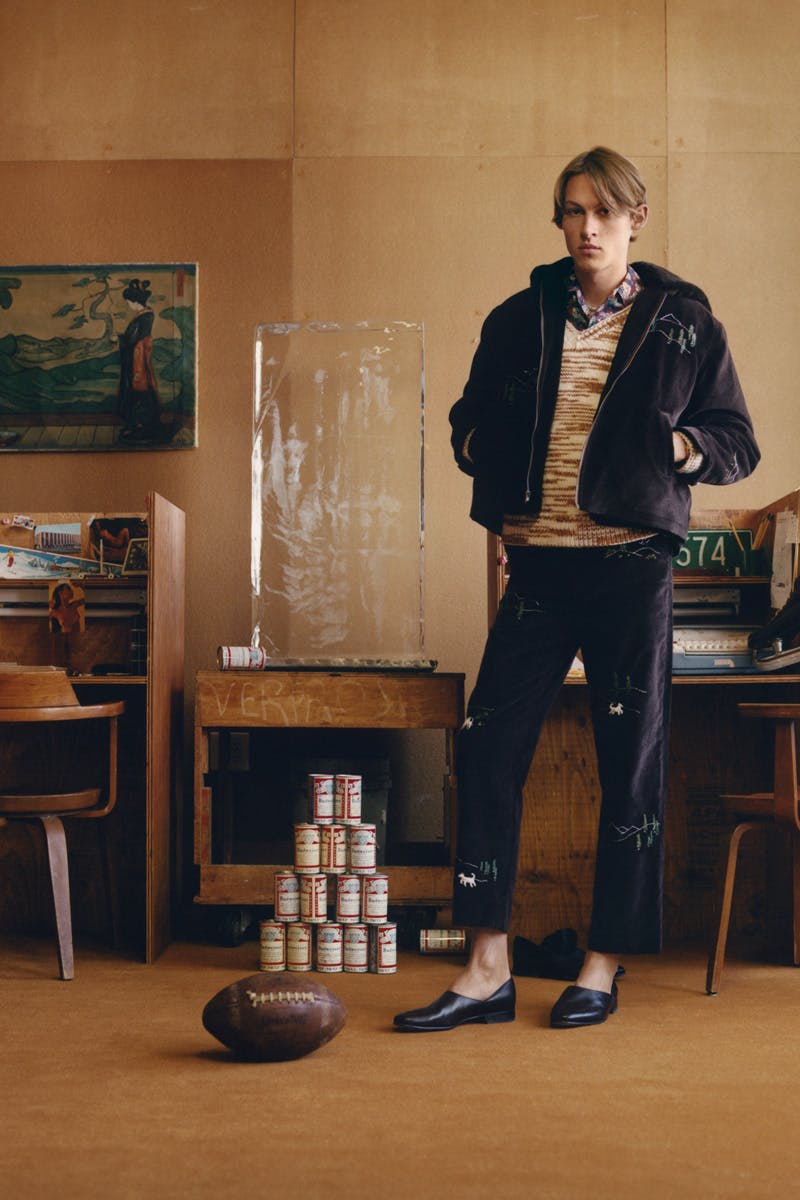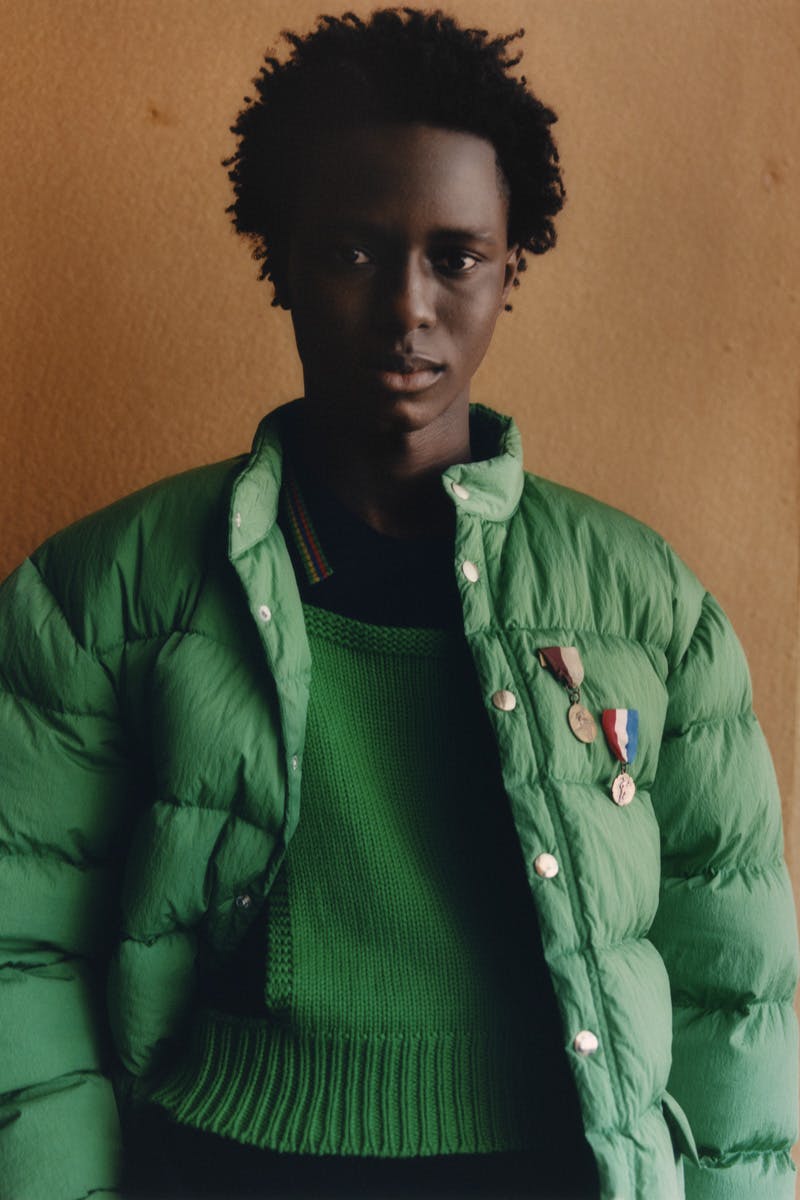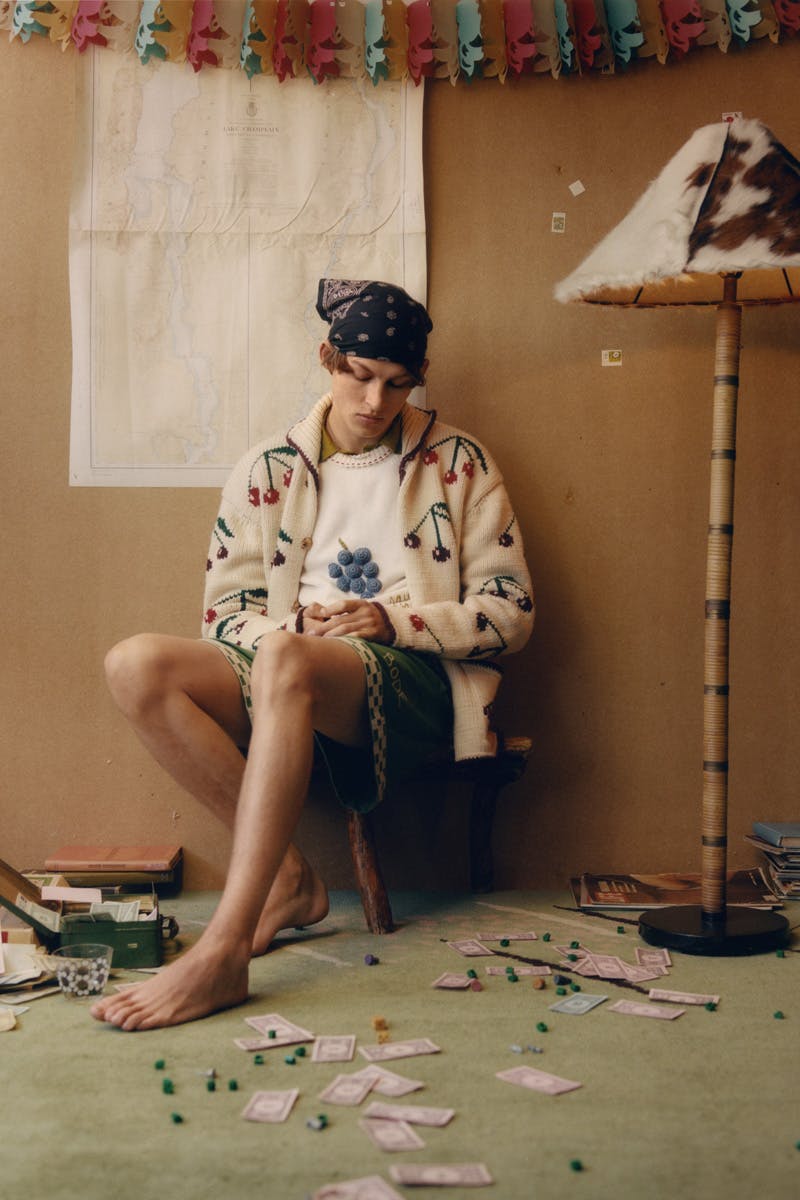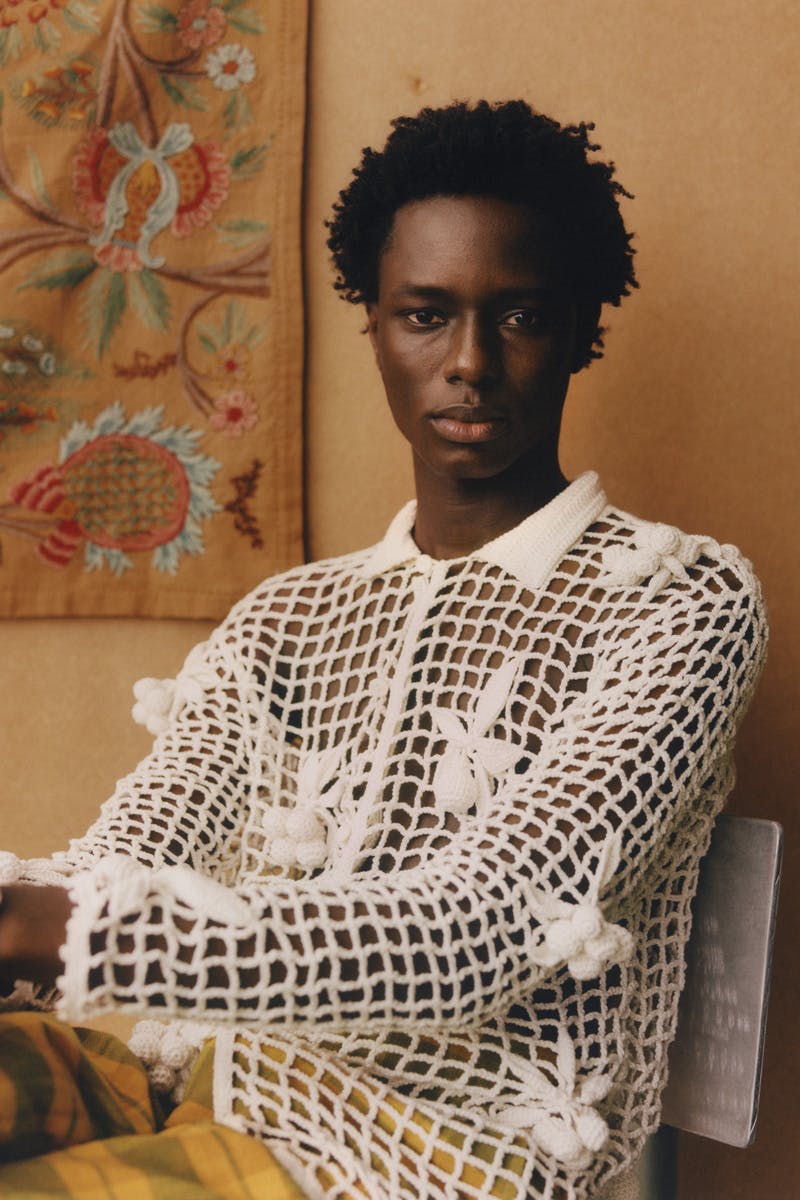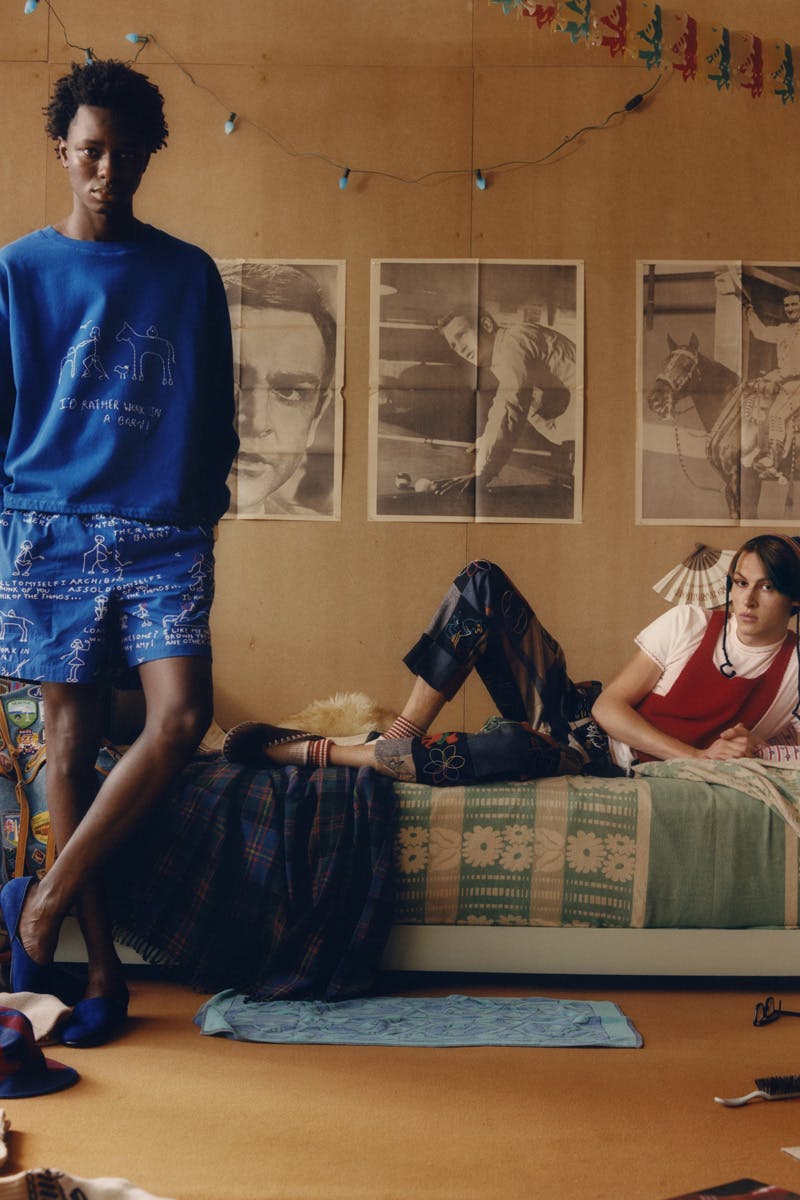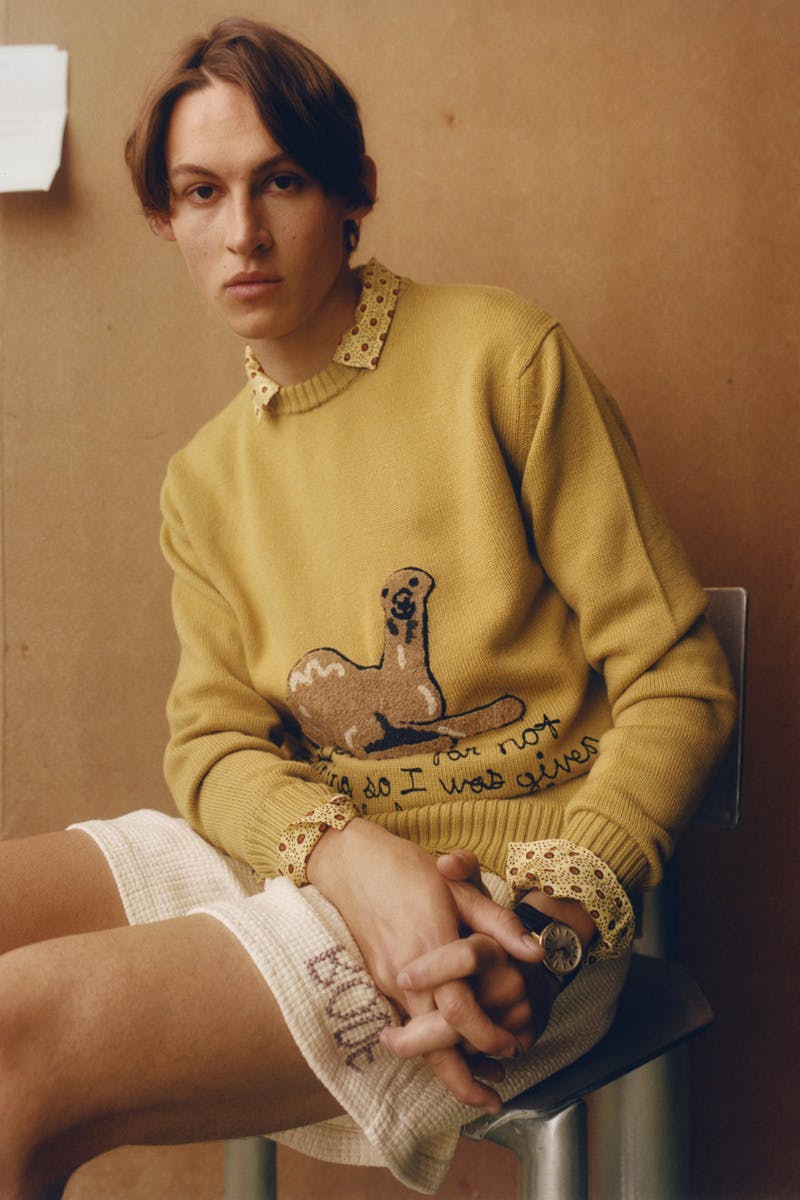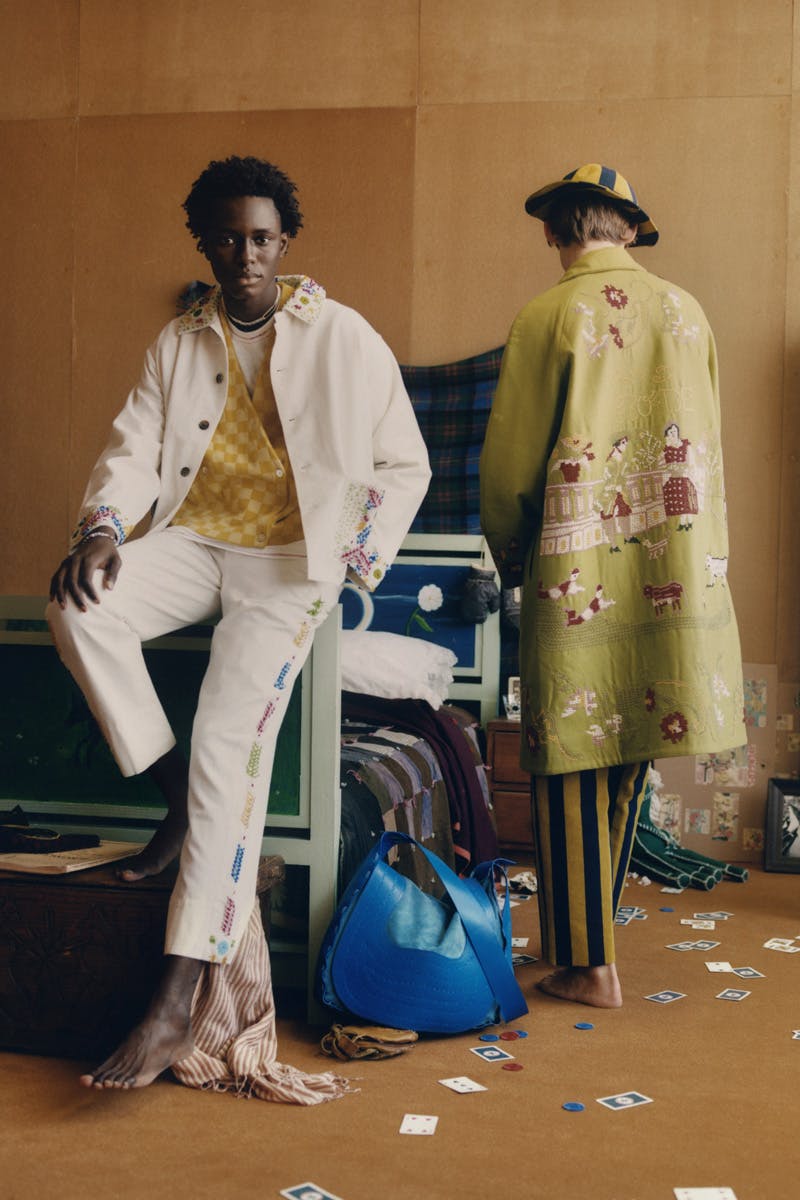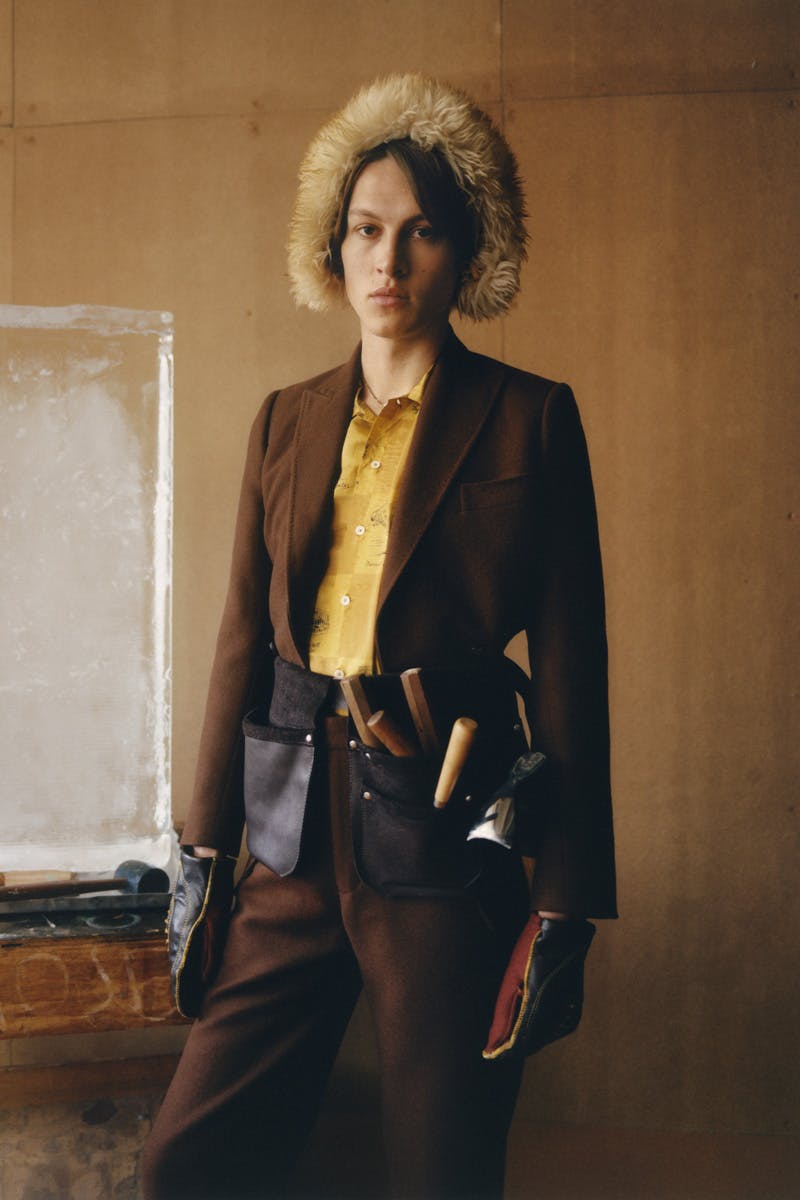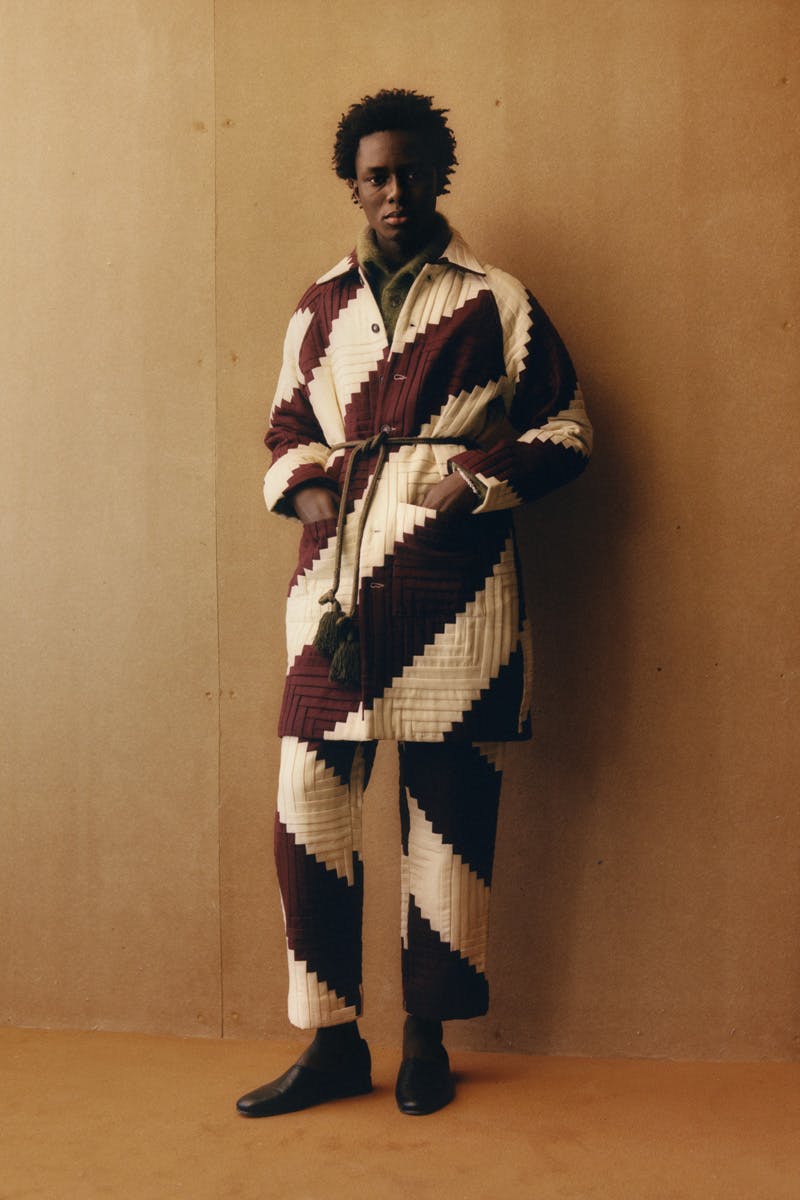 Brand: BODE
Season: Spring/Summer/Fall/Winter '21
Key Pieces: The deep purple suit in slide #19 has the best elements of a '70s style cut paired with a wavy merino wool graphic sweater underneath.
Release Date: TBC
Buy: BODE
Editor's Notes: For Bode's 2021 collection, founder Emily Bode considered the roads that led her to where she is today, in particular the journey of her parents almost 50 years ago. "In 1969, instead of paying tuition, a 20-year-old Bill Bode took his parents' money and spent a year off outdoors. He raced cars on a frozen Lake Champlain, lost time in never-ending monopoly games, and found his way to Woodstock. It was a year off not only from school but from life as he would know it for the next fifty years."
Elements from Mr. Bode's peripatetic lifestyle are bought into sharp focus when contrasted with the past 12 months of relative seclusion and isolation – and these are gently referenced in the lookbook for Bode's forthcoming "A Year Off" collection. Shot in an enviable sepia-tone apartment replete with Clark Gable posters and cow-print lampshades, Bode's new merino wool sweaters, loose crochet tops, lobster-bib jackets, and road-map shirting are styled casually, bare-foot, and with judicious layering.
The release date is still TBC so, in the meantime, take a look at some of BODE's current pieces below.