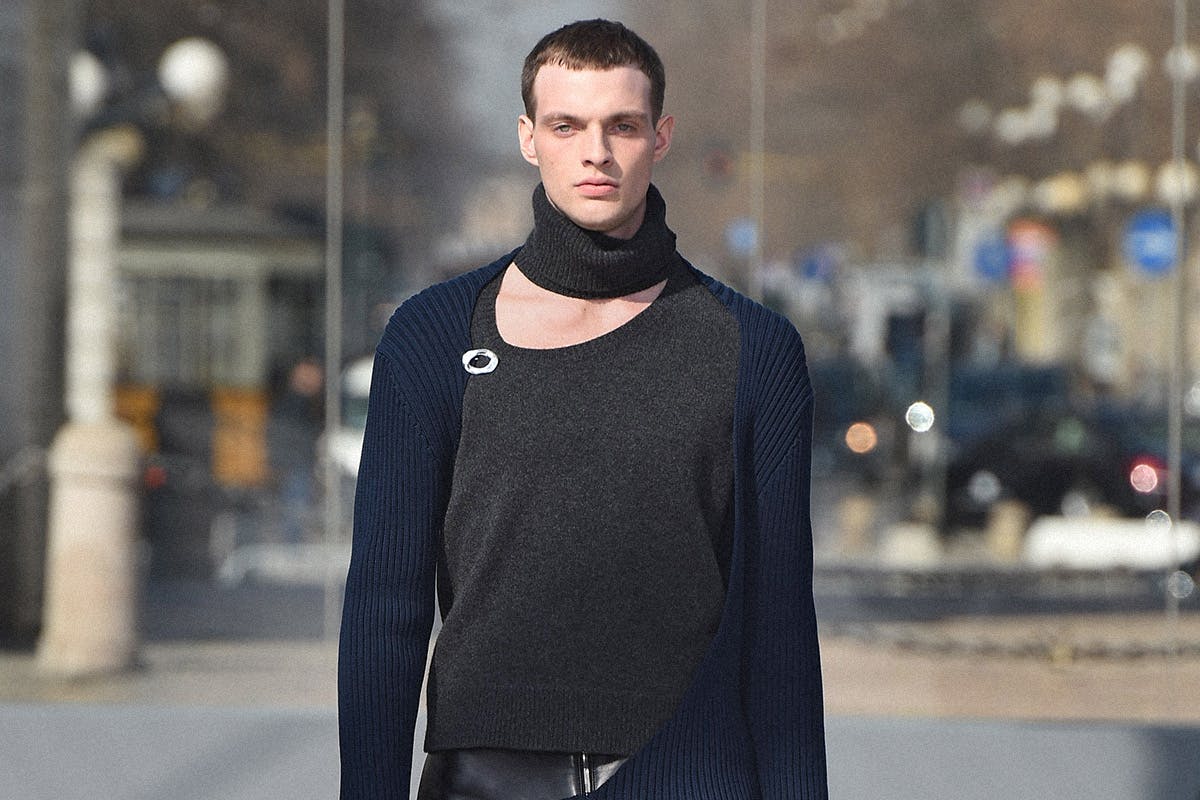 For all the swirling chaos of runway shoes and seasonal drops, the fashion industry has a pretty basic premise. Designers, for the most part, should create clothes that make the customer feel good and highlight their individuality. Or, as the saying goes, "Wear the clothes. Don't let the clothes wear you." As easy as it may seem, the reality is complicated — not the least because of the volatile pace of change in an industry built around "seasonal" shopping.
Creating work that transcends this seasonal box can feel like mission impossible when fashion weeks are stitched together into fashion months and almost as soon as the final model leaves the catwalk, every last detail of a show is disseminated into a stream of Instagram posts and runway recaps. In this new fashion landscape, creating trend-worthy pieces has become one of the industry standards, but the real challenge, and reward, is crafting a piece that transcends seasons — recentering the idea of "luxury" within a context of bold confidence and elegant individuality.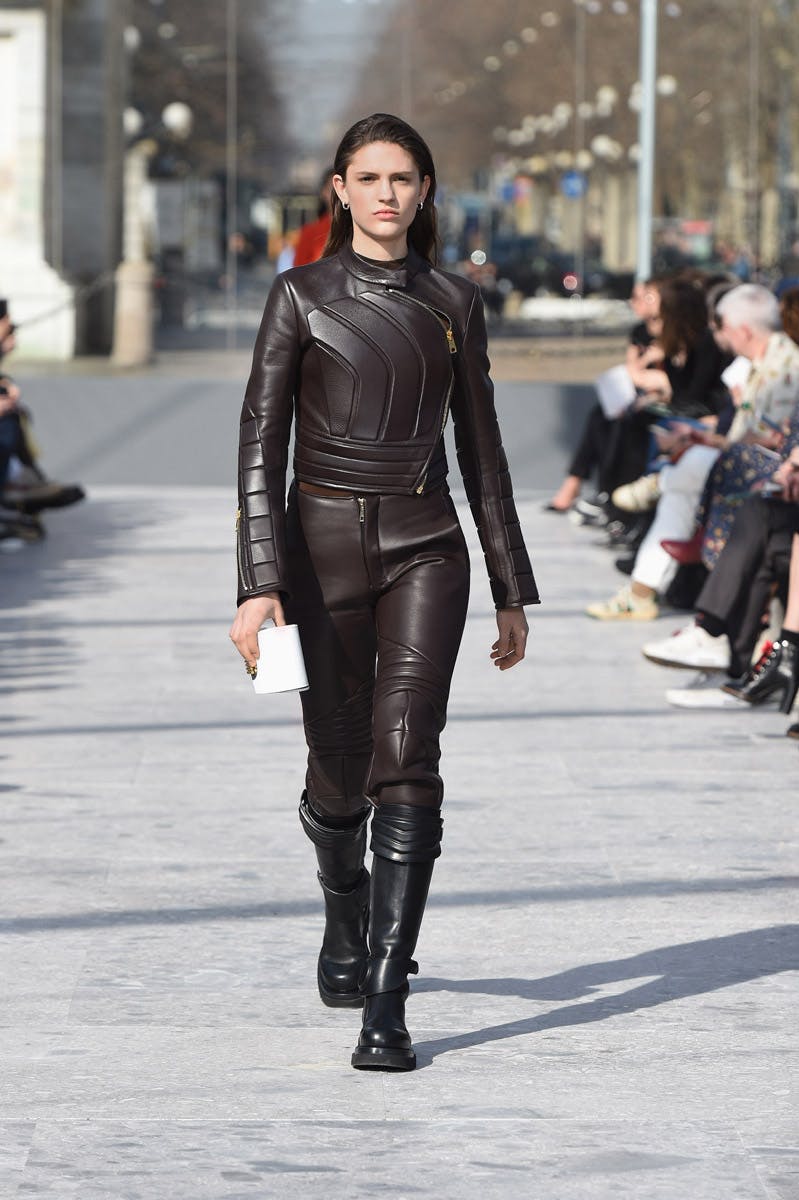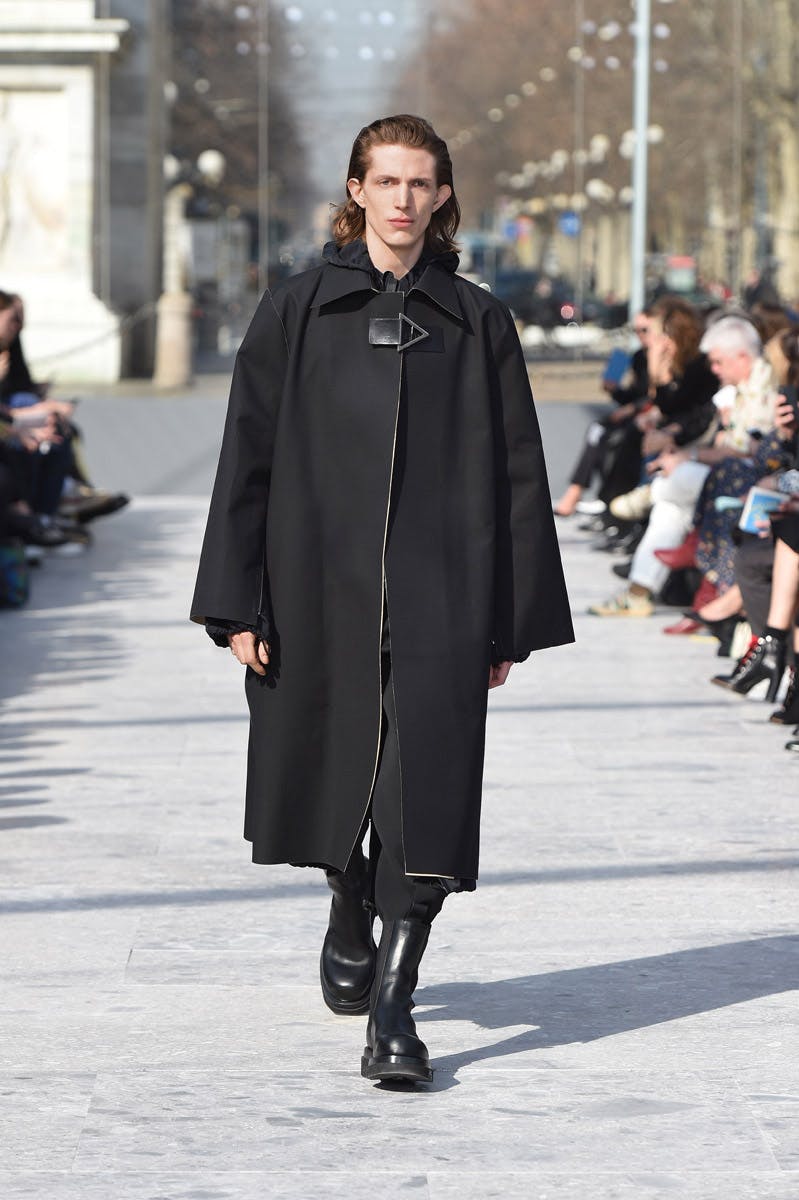 "We tend to thrive on change so much in fashion and some of us who grew up in the last while have outgrown clothes that are just drowning in hype and are seasonal," confessed acclaimed street style photographer and creative director of Deveaux New York, Tommy Ton, when asked about this new luxury marketplace. "There's always a consumer that seeks luxurious, beautifully made clothes that are timeless and are part of what I think are an investment in dressing."
Amid an industry saturated in hype, one designer has remained fiercely independent from the world of streetwear, experiential brand activations, and aggressive social media marketing. For Bottega Veneta's newly appointed Creative Director, Daniel Lee, the goal isn't to create garments ahead of the curve; it's to make waves for clothing and accessories that offer his customers a kind of confidence and individuality that won't feel dated six months later. Since his debut Pre-Fall 2019 collection, Lee's penchant for long-lasting design has transcended all popular trends, marrying the heritage of Bottega Veneta with an acute sense of modernity.
Taking on the mantle of Creative Director at Bottega Veneta has allowed him to focus on bringing together a sense of elegance, sophistication, and longevity with an ethos of bold confidence and elegant individuality — all while tinkering with the house's rich history. For his debut Fall 2019 runway show, he reworked Bottega's traditional usage of black leather into slim puffer coats and Intrecciato woven outerwear. Other pieces such as scooping double-layered knits and raised collar jackets with sloping shoulder lines presented a return to sophistication while acknowledging the future of the house.
Menswear is also a first for Lee. His inaugural designs showed a keen awareness of the shift in male consumer preferences. As men are becoming more comfortable with adopting bold designs into their wardrobe, Lee offers an experimental range of basics. Elongated sleeves, sheer fabrications, and avant-garde necklines were only some of the standout details that demonstrated Lee's penchant for innovative design. Between exaggerated renditions of the brand's iconic Intrecciato basket weave and the label's newly minted Pouch, Maxi Cabbat, and Cassette bag, Bottega's handbags are another example of Lee's predilection for modernity.
Lee's square-toed footwear, albeit more unorthodox, offers a traditional silhouette obscured through Lee's off-kilter design. As an emerging market for taboo footwear is beginning to unveil itself, traditional perceptions of footwear are slowly devolving and Lee is taking advantage of the moment. "Daniel's square-toed shoewear is going against the classic shape women would expect from a classic label such as Bottega Veneta," explains Laura Rossi, the founder of @NewBottega, a super-fan digital archive of Lee's work at the fashion house. "It's refreshing to see brands pushing forward that idea despite knowing that not all of their original customers might understand it and perceive it as beautiful."
Ultimately, Lee's Bottega indicates a shift in perceptions of luxury. Amid influencer marketing and a ubiquitous interest in streetwear, the fashion industry effectively operates at the speed at which trends are disseminated. It's by eschewing these trends and focusing on bold confidence and elegant individuality that Lee has carved out an untouched niche for himself.
"What Daniel has presented for Bottega Veneta, from the campaigns to the accessories, it very much caters to that woman and man that is looking for a mindful wardrobe, Tommy Ton explained. "Marrying the history and craftsmanship of Bottega's heritage with a certain modernity, Daniel has been able to capture the zeitgeist."
Fashion is extremely visceral. In an industry riddled with conspicuous consumption, Lee's New Bottega acknowledges longevity and well-cut design. As the marketplace faces rapid democratization, Lee demonstrates a sharp awareness of silhouette and wearability. Consumer perceptions of luxury are actively shifting, yet Lee chooses to eschew these trends. Lee is an antidote to the infiltration of hype in the luxury marketplace.
He doesn't represent a trend — rather the future. As we continue to become more conscious and thoughtful as consumers, Bottega Veneta is a welcomed change to the incessant spending and volatile hype of luxury fashion.