Bottega Veneta has released a new film for its "SALON 01" collection, first shown as a private screening to an audience including Kanye West, Skepta, and Stormzy back in Sadler Well's in London in October.
The new collection sees the brand's aesthetic shift away from the hard and fast tailoring that was seen during the Fall 2020 show in Milan for cozier, softer pieces – surely a reflection of the times –  with a recurring thick knit fabric, triangle detailing, block colors, and sparse use of patterning.
The collection was more focused on womenswear that included dresses, two-pieces, bags, and outerwear made from a crochet knit in lime green, turquoise, red and some new footwear not too dissimilar to the puddle boot, albeit in a heeled and open-toe version.
Meanwhile, the menswear followed suit with wide-legged pants, belted boilersuits, clean shirting, shawl cardigans, and thick, loose-knit tops in pink, turquoise, and a sparkly silver fabric for an exuberant tank top. Perhaps it's this confluence of glamor and comfort that Bottega is banking on for when global lockdown restrictions ease up and the public want to go out feeling good again. The mood was exemplified by Neneh Cherry's voice-over soundtrack: "I am feeling like I am the shit, and this is to die for."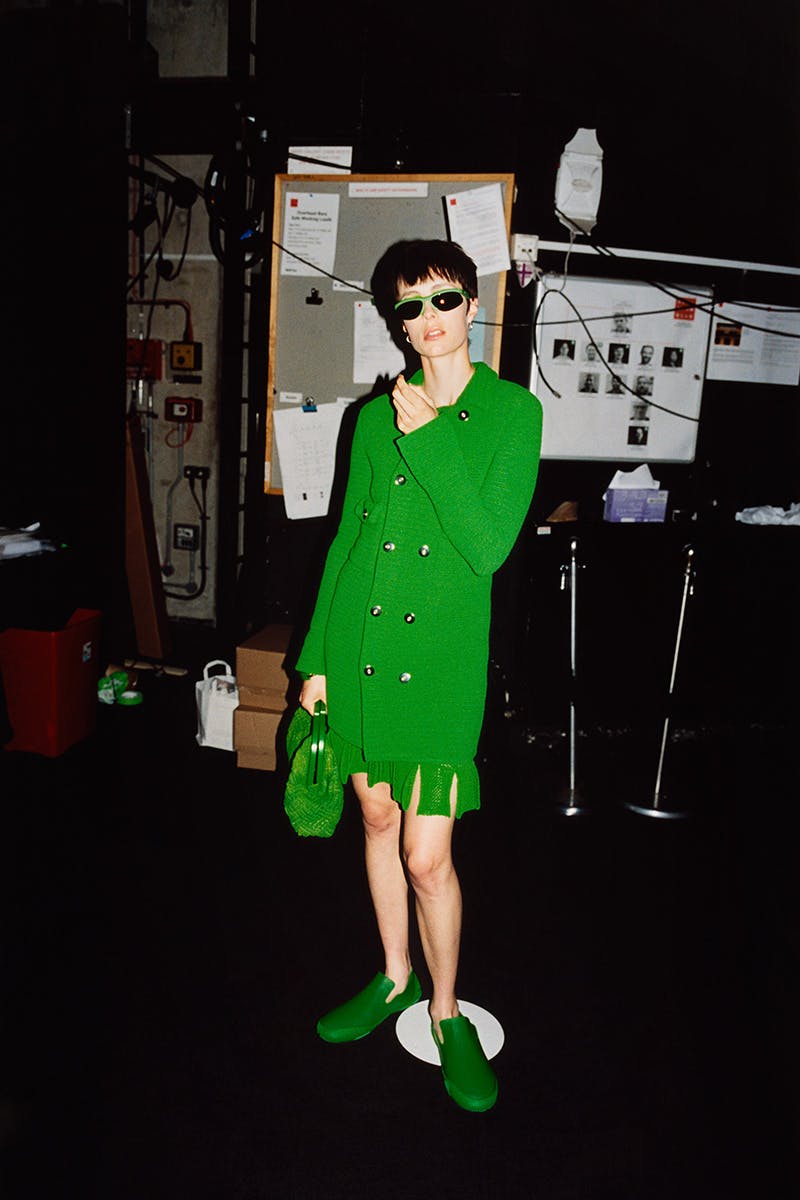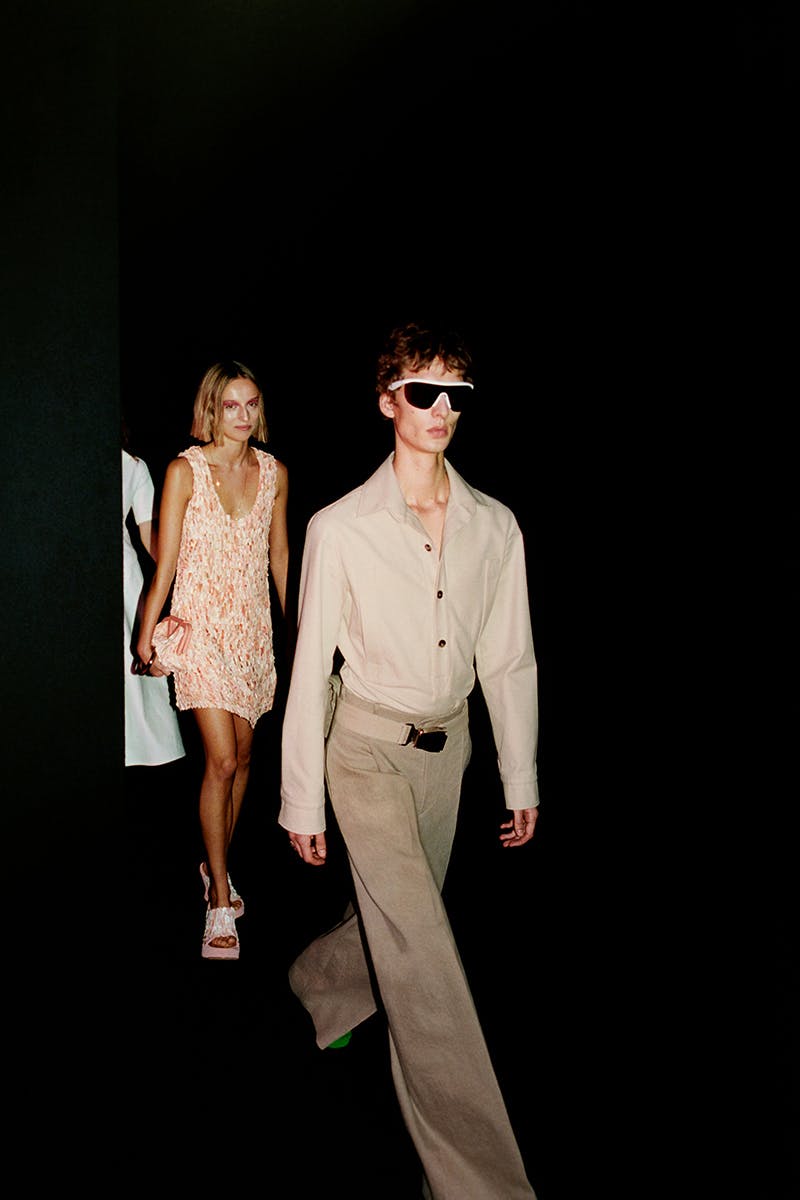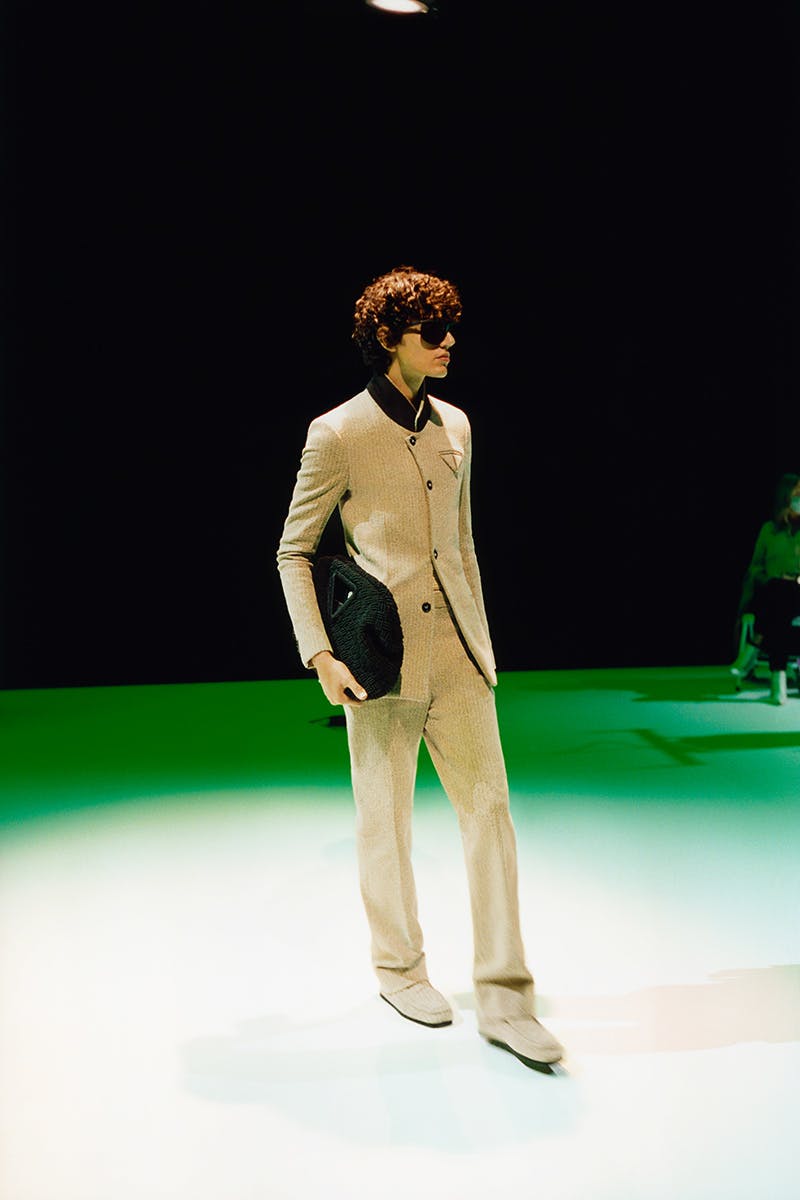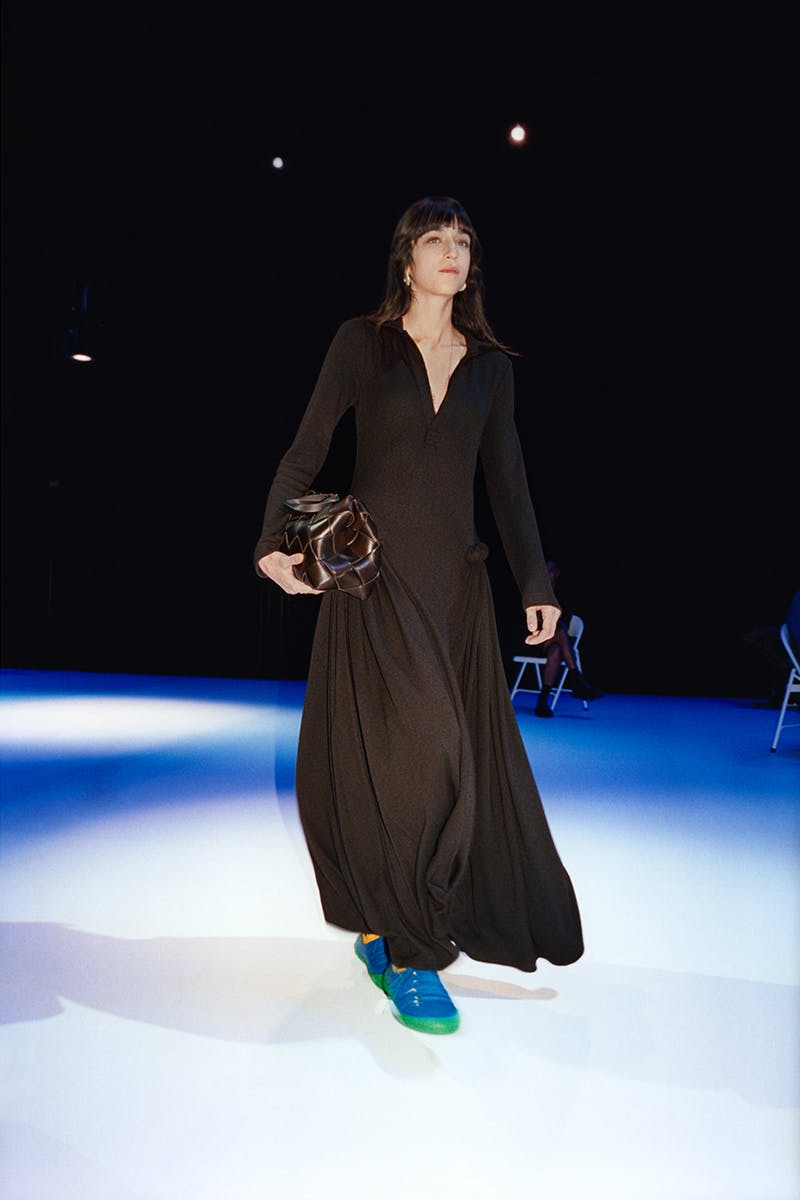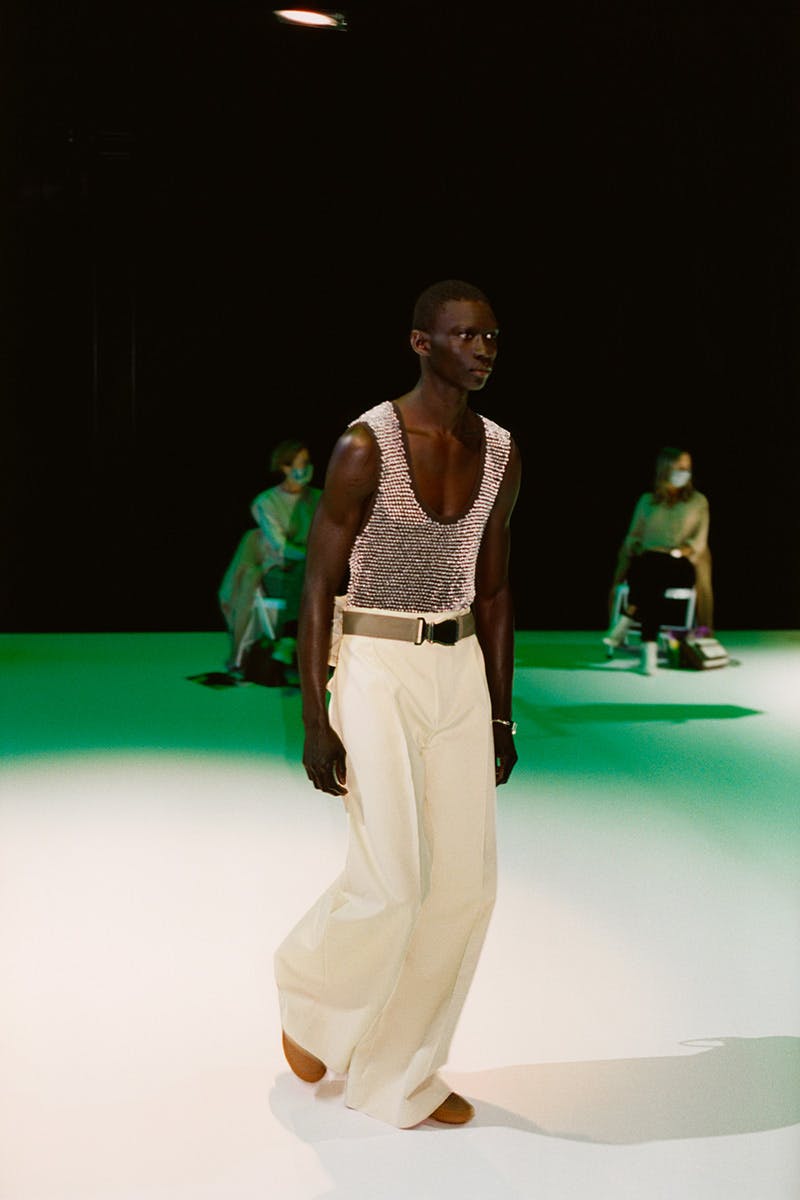 "SALON 01" also includes three books. The first, created by creative director Daniel Lee, notes his inspirations for "SALON 01" including pictures of Prince, old paparazzi shots of Rihanna, green Ferraris, and Jeff Koons sculptures. It's like a glimpse into the creative director's would-be Instagram feed, which he famously doesn't have.
The second book is curated by German conceptual artist Rosemarie Trockel. The gently-bound book opens with the quote, "I started to love Daniel when he forced me to forget my idea of beauty," which is followed by collages, photography, and short dialogue excerpts detailing different relationships to clothing. The third book features backstage photography by fashion photographer Tyrone Lebon.
The show is available to watch in full on Bottega Veneta where the collection will be available to buy as well as at selected retailers from March 2021.