BOTTER has made a bit of a name for itself in the world of viral fashion in recent years.
From those mad "Banker" football boots in, to last season's condom glove revelation (who can forget?), the Paris-based "Aquatic Wear" label has become a bit of a powerhouse when it comes to fusing the unusual with the, well, usual.
Founded in the Netherlands, but now based out of Paris, BOTTER is no gimmick.
The label — which was created by partners Rushemy Botter and Lisi Herrebrugh — boasts an array of emerging talent accolades, including the Dries Van Noten Award and the Ann Demeulemeester Award, and is arguably at the forefront when it comes to experimental fashion.
For FW23, the experimenting looking to be going one step further as it presents its latest futuristic collaboration with Reebok as a part of its FW23 presentation at Paris Fashion Week.
Spoiler alert: it's absolutely wild.
Drawing inspiration from the Murex seashell used by the Greek Goddess Venus (you can Google that one), BOTTER and Reebok's aptly-titled Venus Comb Murex Shell Sneaker is a 3D-printed silhouette, created in partnership with printing experts HP.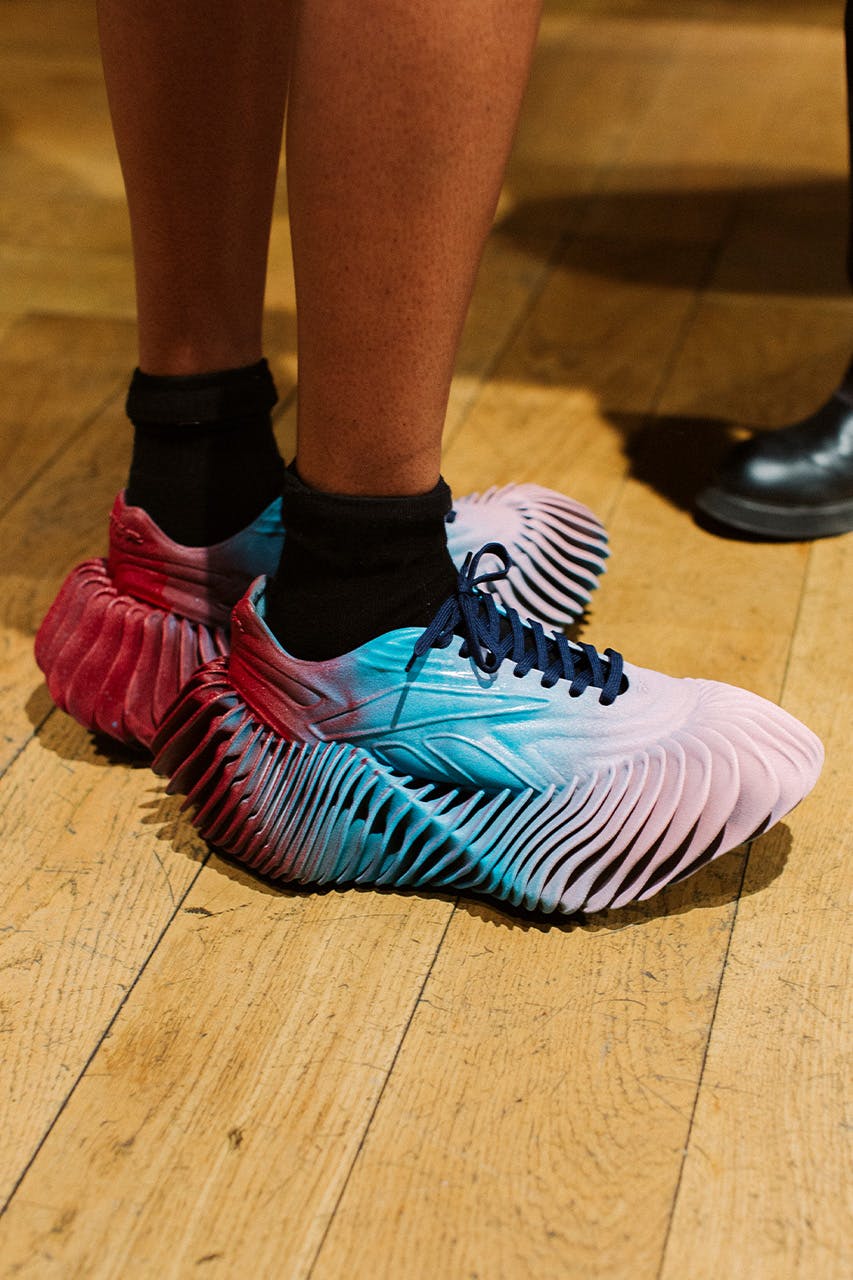 The sneaker — which arrives in a myriad of wavy colorways — feels like a fresh look into the future of sneakers, and is undoubtedly one of BOTTER's most impressive concoctions to-date.
While its upper might be relatively standard in both shape and branding, it's what lies beneath that really catches the attention.
Described by the brand as an evolution of last year's well-received "Banker" boot, the Murex Shell finds itself at the intersection of innovation, sustainability, and fashion, which is a good place to be nowadays.
In essence, BOTTER x Reebok is one of the wildest collaborations I've laid eyes on, and before you even think about likening them to a pair of YEEZYS, don't. Long live BOTTER, I say!
Shop our favorite products