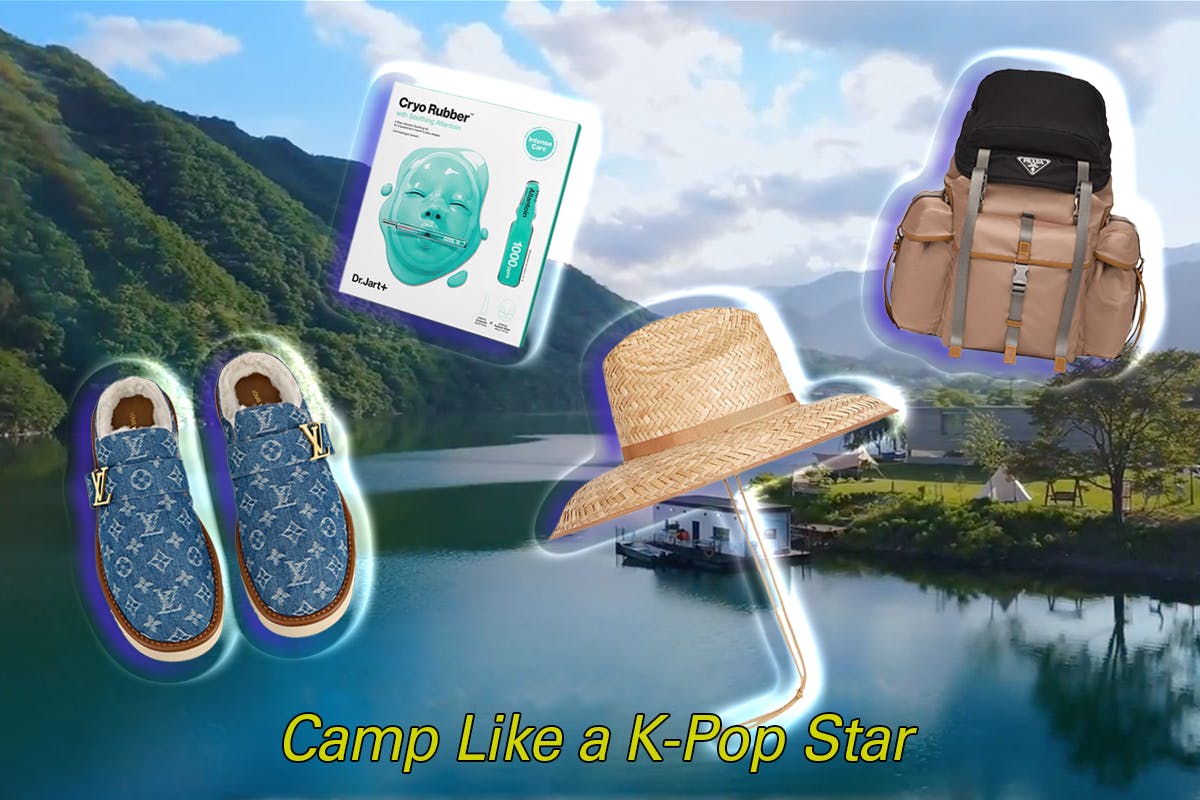 Because nothing is unexpected anymore, K-Pop band BTS recently launched an outdoor-based reality series called In the SOOP. And while pre-show teasers hinted that we might get a glimpse of the seven-member ensemble braving it in nylon homes anchored in the mud, it was apparent that that was not going to be the case by the first episode.
In true YouTube-record-smashing-sensation style, the BTS boys are instead spending their nights in a swanky private lake house that's more Saint-Tropez than tent.
So while BTS might not be camping, per se, In the SOOP still had us considering how we'd approach outdoor life if we just so happened to have the pleasure of being K-Pop-level famous.
From outdoor-ready-ish fits to luxury camping gear and vital beauty goods, we've compiled a shopping list that'll have you glamping like a K-Pop star.
Scroll on for our camping like a K-Pop star shopping list.
For the fits
Bringing the straw hat back
Because no one's too famous for fleece
Sensible and stylish
Boy scout chic
Utility pants: equipped
Footwear
BTS-style "camping"-ready
And if you're really camping...
Be like BTS (as stipulated by endorsement deal)
The Gear
For some late night Blackpink
Supreme stormbreaker
Lay back in some Louis
Fit for two, not seven
Shine like a star
Packing with Prada feels better
Haute hydration
Essential Beauty Products
I mean, have you seen these guys' faces?
Sun protection from a BTS-approved brand
Our designated Selects section features products that we love and want to share with you. Highsnobiety has affiliate marketing partnerships, which means we may receive a commission from your purchase.