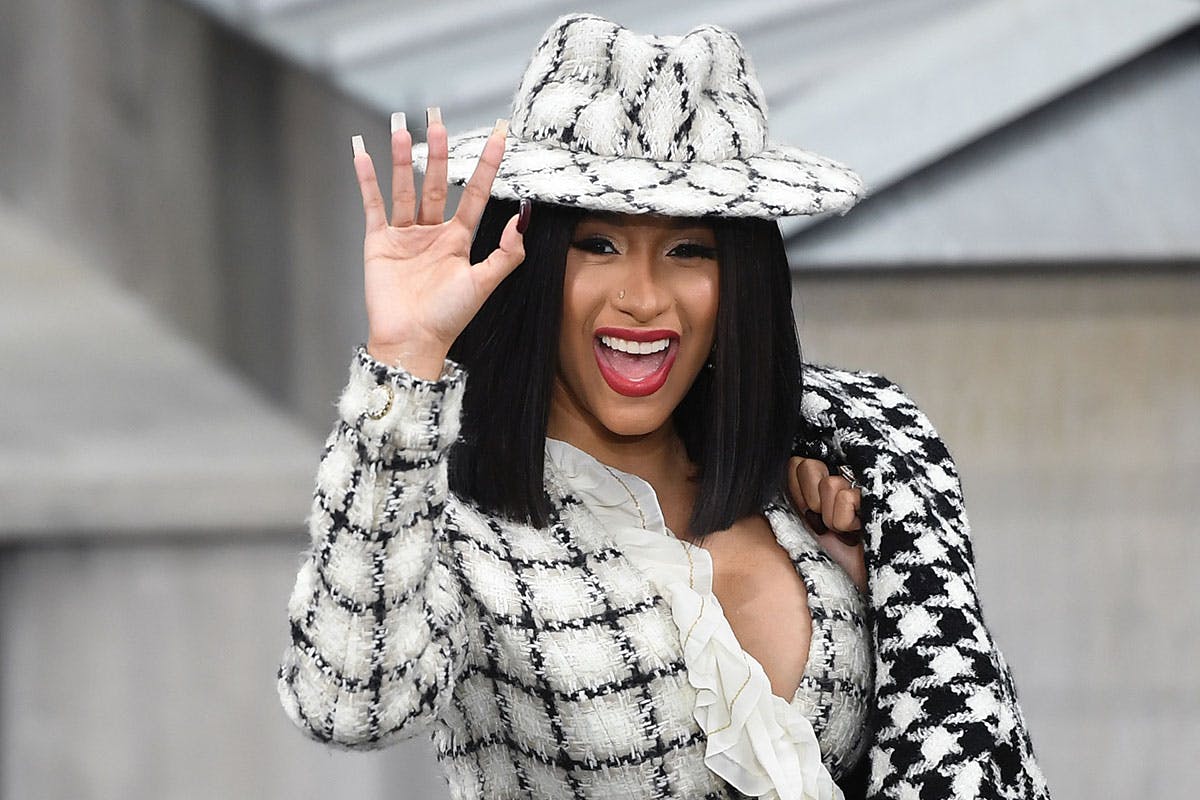 After making her big-screen debut in the stripper drama Hustlers, Cardi B is making Hollywood moves again. Yesterday, Fast & Furious veteran, Vin Diesel, revealed that Cardi will star in the upcoming ninth movie in the Fast & Furious franchise.
Diesel broke the news via an Instagram post showing the two exhausted after they wrapped a day of shooting on set. "Day 86 here on the set of Fast 9. We all gave every single thing we could for this movie," he announced. Cardi, who was decked out in technical gear, agreed: "I'm tired, but I can't wait. I ain't gonna front, I think this is going to be the best one," she said. Diesel hashtagged the post "#Fast92020".
Alongside Cardi and Diesel, Fast & Furious 9 will see Michelle Rodriguez, Tyrese Gibson, Jordana Brewster, Chris "Ludacris" Bridges, Helen Mirren and Charlize Theron reprising their roles. The film is set for release on May 22, 2020.