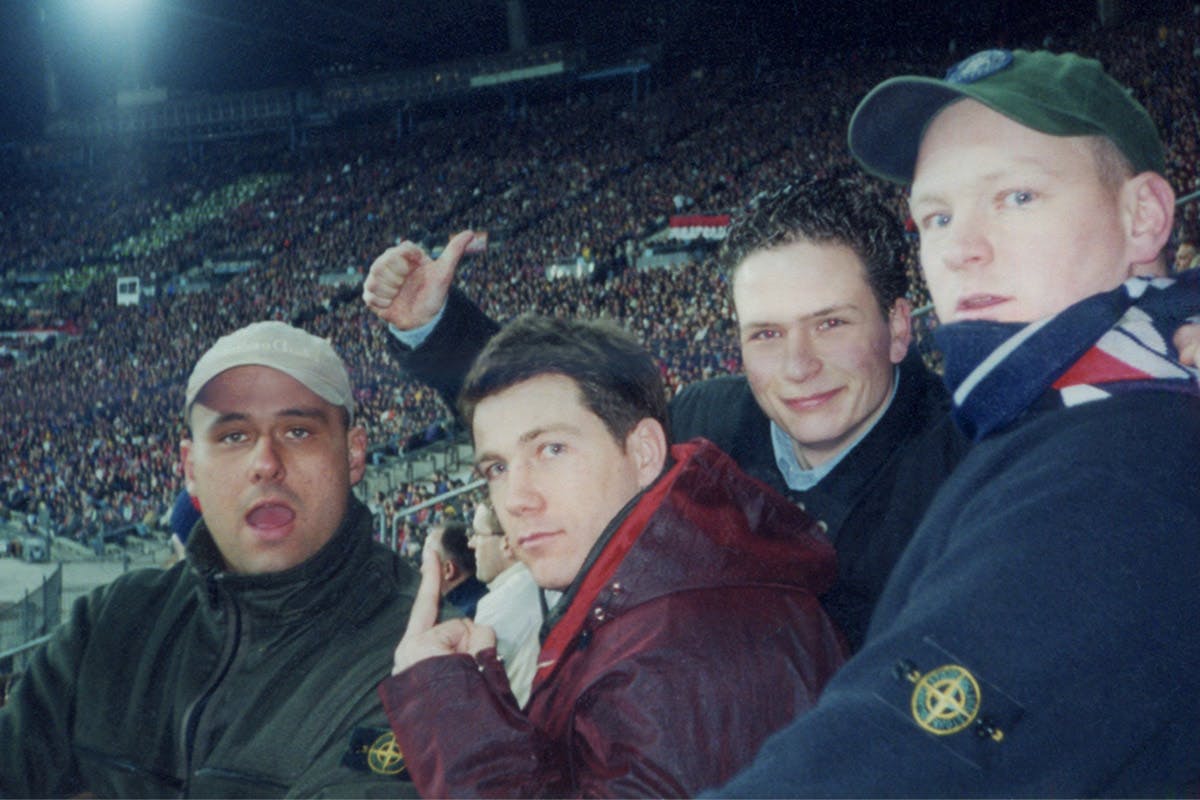 For many kids in the UK, Stone Island has always been a right of passage into proper dressing. In our scheme, I always remember seeing lads who had come into money for the first time (usually that meant a school bursary or trade work as an apprentice) stepping out in their brand new Stoney purchase, the sleeve badge putting an extra swagger in their step as if they were a footballer who had just been awarded the captain's armband. On the wearer's part, it was a way of telegraphing a developed taste level. That, and a covert way of letting the rest know that you were doing alright for yourself.
Even as I've gotten older, Stone Island still retains that same sense of mystique. You can't put it in a box because, simply, it doesn't belong in one. On a product level, the technical expertise and purity of vision is how I'd imagine Nike would look if ran by, say, Jil Sander. Or something like that. Really, it exists in its own realm; trend-proof and completely removed from the rest of the "fashion" conversation. From Massimo Osti to Paul Harvey to Errolson Hugh, the label has never wavered in its pursuit of delivering cool fucking clothes that push innovation to the limit. The subcultures and people — whether that's the hoi polloi or hip-hop royalty — that have bloomed around it in the past 30 years are but a beautiful, natural corollary.
Defining such a one-off might be impossible, but you can at least try to tell its story. That's exactly what Highsnobiety contributor and journalist Eugene Rabkin has done in a new monograph that leaves no stone unturned. Never-before-seen images and art direction by the legendary Simon Foxton will delight the heads, while commentary from Paul Gorman, Jian DeLeon, and Angelo Flaccavento are a must-read for newcomers looking to understand what makes Stone Island so special.
Prior to the release, I caught up with Stone Island owner Carlo Rivetti to discuss a few of the pillars that have helped define his brand's story over the years.
Carlo Rivetti on football
My family and I have always been involved in football.
My grandfather was once President of Torino Calcio; he built up the first private stadium in Italy. The relationship became strong on the occasion of the Football World Cup in 1982 where GFT Gruppo Finanziario Tessile [the Rivetti family's Company] and the brand Facis sponsored the Italian team that became world champion.
After that, I was the captain of the Bocconi University team in the European Championships for Business Students. Later on, I also was the captain of the Nazionale Stilisti, the fashion designer team, founded to support charity causes.
My whole family is very passionate about football and we often watch matches together. My relationship with British football is full of beautiful memories that are linked to the matches I have seen at Old Trafford [Manchester United] and Anfield [Liverpool]. Football is passion to me; I watch all the matches on TV [that] I can. I love it.
Carlo Rivetti on paninaro and casual culture
Paninari was also a declaration of masculinity since the girls and women had their own trend in those days — the Le Sfitinzie.
Casual culture at the beginning was primarily a men's culture. They both adopted Stone Island as one of their favorite brands because Stone Island makes you feel like being part of a club; a common passion. Plus, it's functional.
In a certain way, uniforms are the first dresses to be made — a mix of elegance, strength, and function.
Carlo Rivetti on the idea of Italian uniform
The military uniform and workwear clothing have deeply influenced my brand: they are a great reference and a starting point to develop contemporary garments for urban wear. My archive of military and workwear — held at our headquarters in Ravarino — counts about 8,000 pieces. My team often visit it to find inspiration. Of course, the idea of the detachable badge itself comes from the military uniform epaulet.
Carlo Rivetti on the new monograph
The book itself came from Eugene, whom I had a long talk with. Eugene, Angelo, Jian, and Paul have created an anthropological and (multi)cultural piece that gets through the brand itself and everything that has come to surround it. A special word, too, for the art direction of Simon Foxton. I am very proud.