When it comes to luxury jewelry, no one does it quite like Cartier. The established French company has been in the game longer than most, with its collection of rings, bracelets, watches, and necklaces having outlived the passing of time, becoming grail-worthy emblems of intricate design and breathtaking opulence.
Clash de Cartier, originally launched in 2019, is the brand's series of collections that are made with a clear goal in mind - to shake up the aesthetic of its heritage and to cultivate contrast. A blend of beads, studs, and pyramid-like spikes, the Clash collections rebel against the notion of one fixed design, combining all elements into one.
Cartier's latest collection, Clash [Un]Limited, pushes craftsmanship to the extreme. More mesmerizing than ever, the new pieces confront classic forms through exaggerated dimensions, intense black onyx, oversized studs, and bold wearing options. Like its eponymous title, the pieces from the collection express a clash of opposites, merging geometric lines with more volume, radically reinventing the once known DNA of Clash de Cartier. What may have previously been seen as precious, dainty jewelry is now transformed into striking and outrageous statement pieces.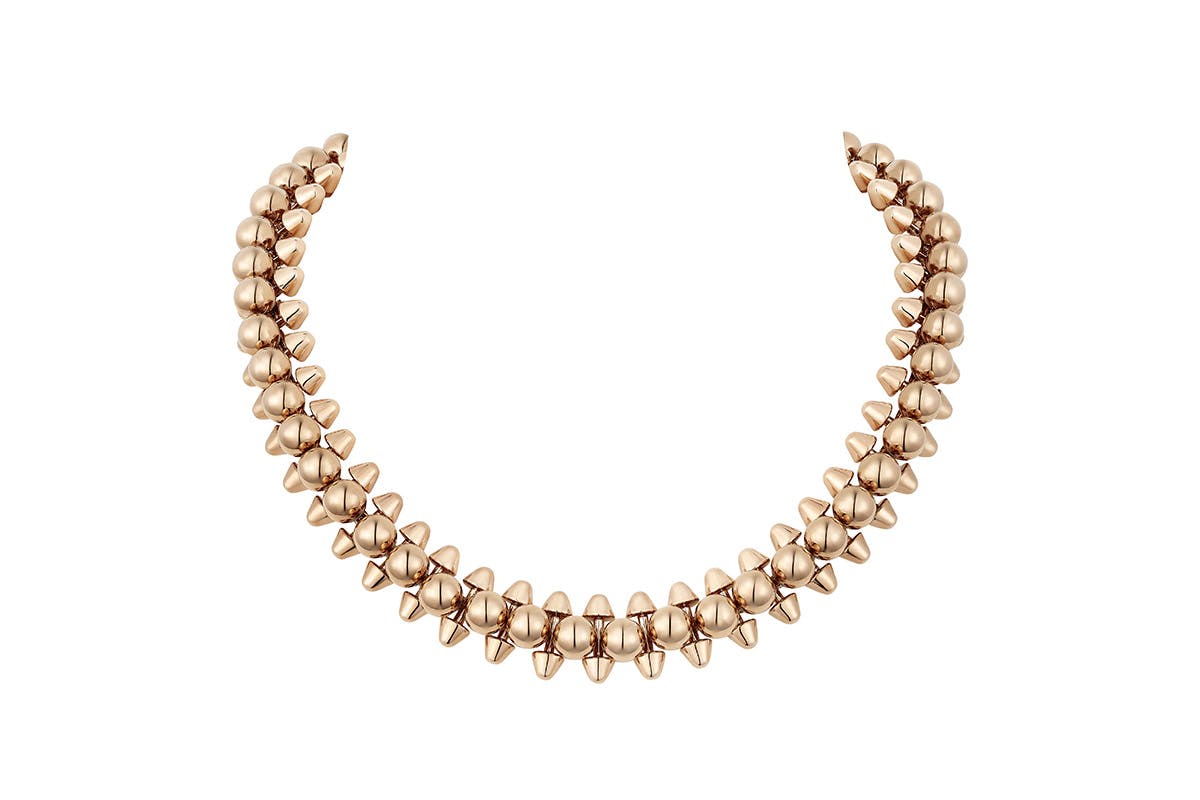 Freedom of movement and playing with light and reflections are central to this collection's ethos. From ear clips and reversible bracelets to ultra-flexible cuffs and moveable multi-stud rings, Clash [Un]Limited is a sensorial and playful experience, with Cartier breaking the pre-existing notions of how to wear jewelry properly.
To celebrate the release of the collection in Berlin, Highsnobiety teamed up with the Russian director Vitali Gelwich to create a short film. Focusing on the contrasting and rebellious attitudes within the collection, Gelwich dives into the duality of Berlin, highlighting the myriad of emotions, scenes, sounds, and feelings that the city has to offer through a cast of different characters. Intimate and slightly voyeuristic, we are transported into the individuals' minds, taking inspiration from the Clash [Un]Limited's twisting visual language.
"I didn't have a clue what I was doing when I first got into my practice. I don't like to consider myself as a director, I just work with pictures and do me. Moving images and directing became a big interest of mine and I just kept rolling with it," says Gelwich.
His aesthetic is constantly changing, adapting to the projects and environments he finds himself in. Drawing inspiration from his surroundings, Gelwich also likes to dive into the past. "I love looking at art - paintings, installations, performances, good movies, all of it. Recently my vision and way of working changed and I stopped looking at a lot of photography and instead explored what the past hundred years have brought us. I wish I could absorb everything, but we don't have enough time."
Rather than focus on specific themes within his practice, Gelwich chooses to keep his head clear when approaching new projects and to really allow his creative juices to flow and inspire him in the moment. "Once the camera starts rolling most people get intimidated by it, they hit a block and become someone else. My work aims to directly tackle and fix this block by talking to the cast and encouraging them not to change who they are," he explains.
Working with freedom of movement and translating the bold, amplifying clash of the pieces came easily to Gelwich, as well as pinpointing the gritty but beautiful energy of Berlin. Through close-up shots, intense, neon-like club scenes, and tender moments in nature, the manifesto encapsulates not only the duality of the German capital but the daring feel of the Clash [Un]Limited collection.
Shop the full collection here and watch the film above.