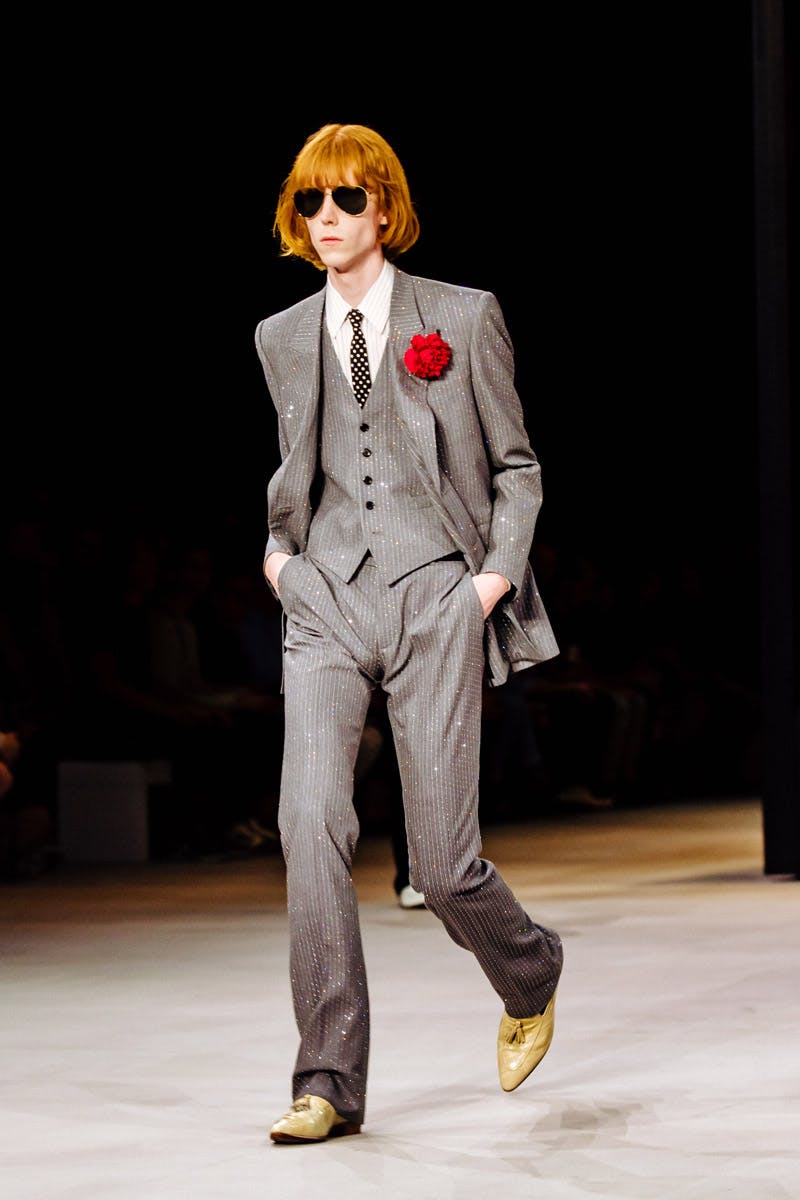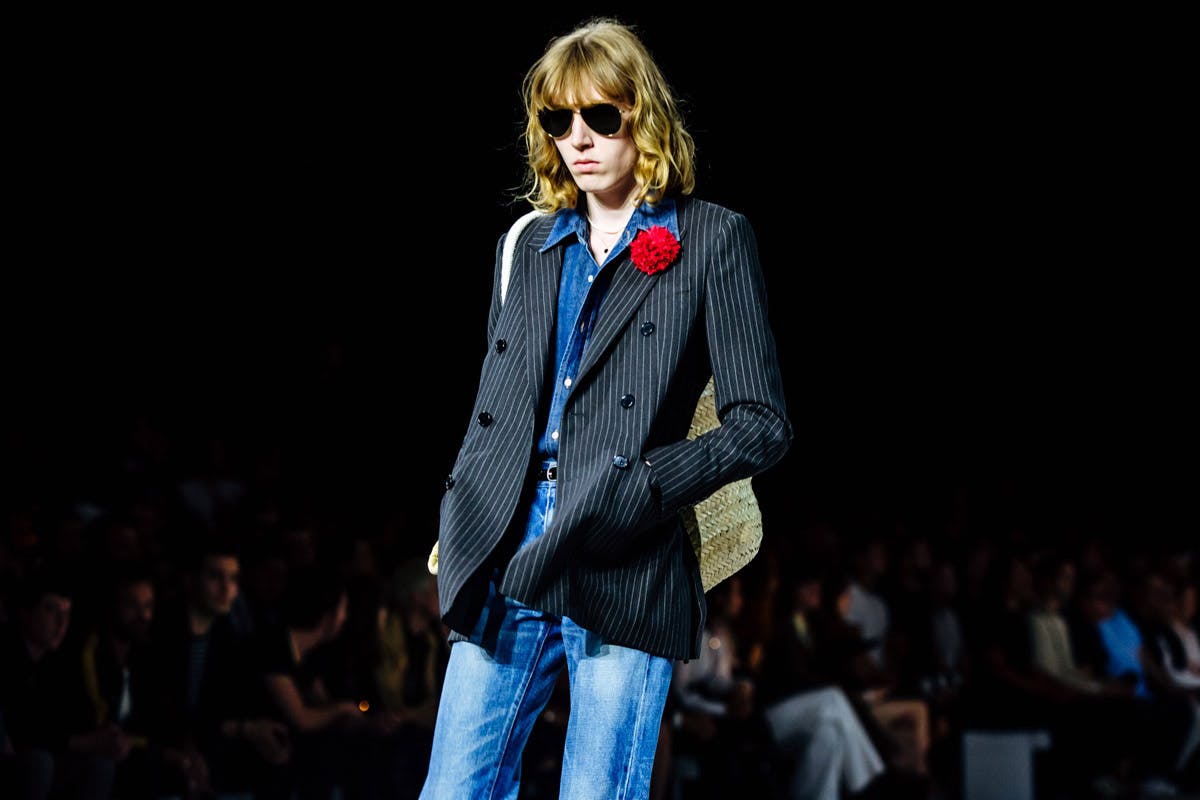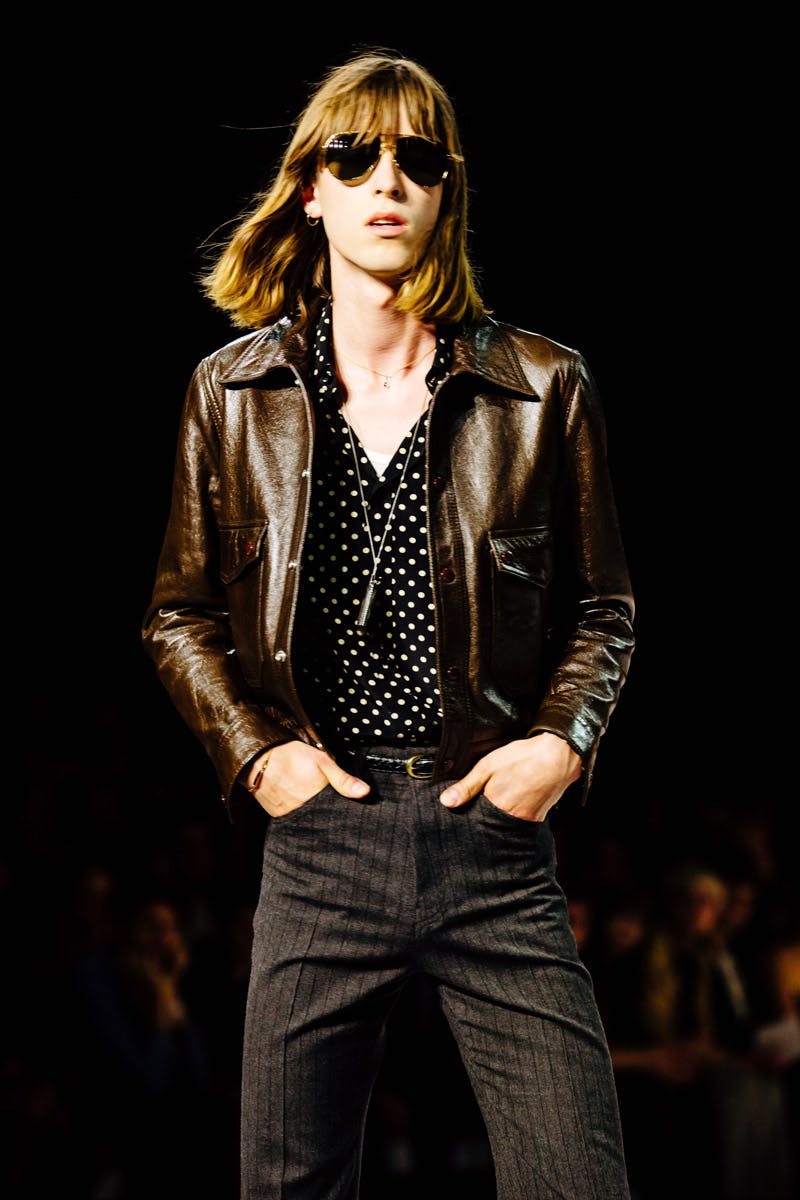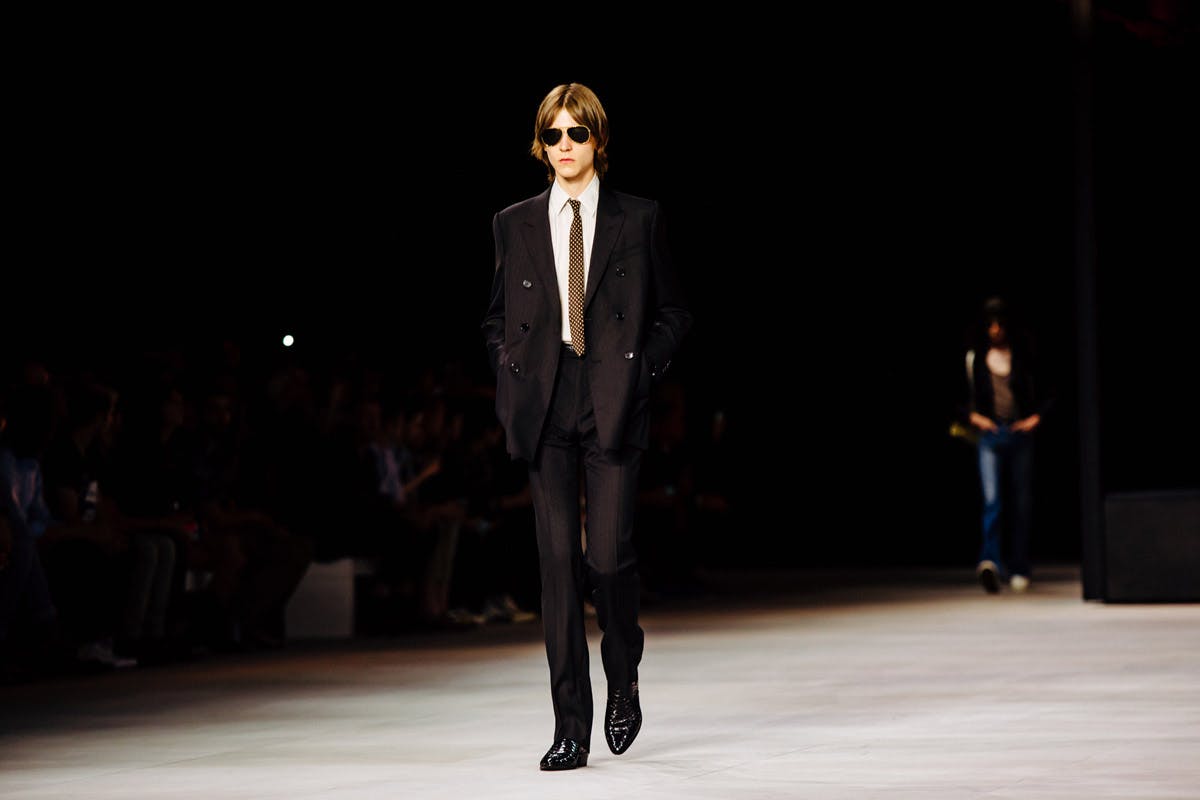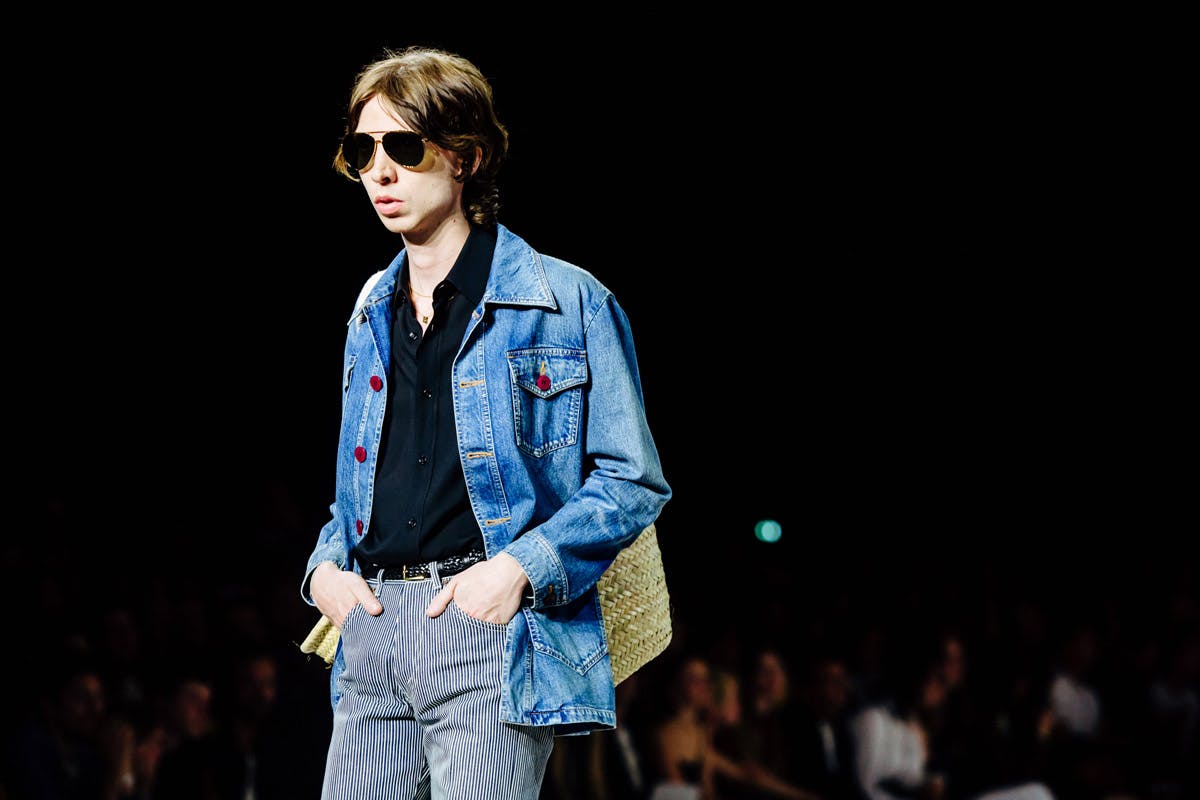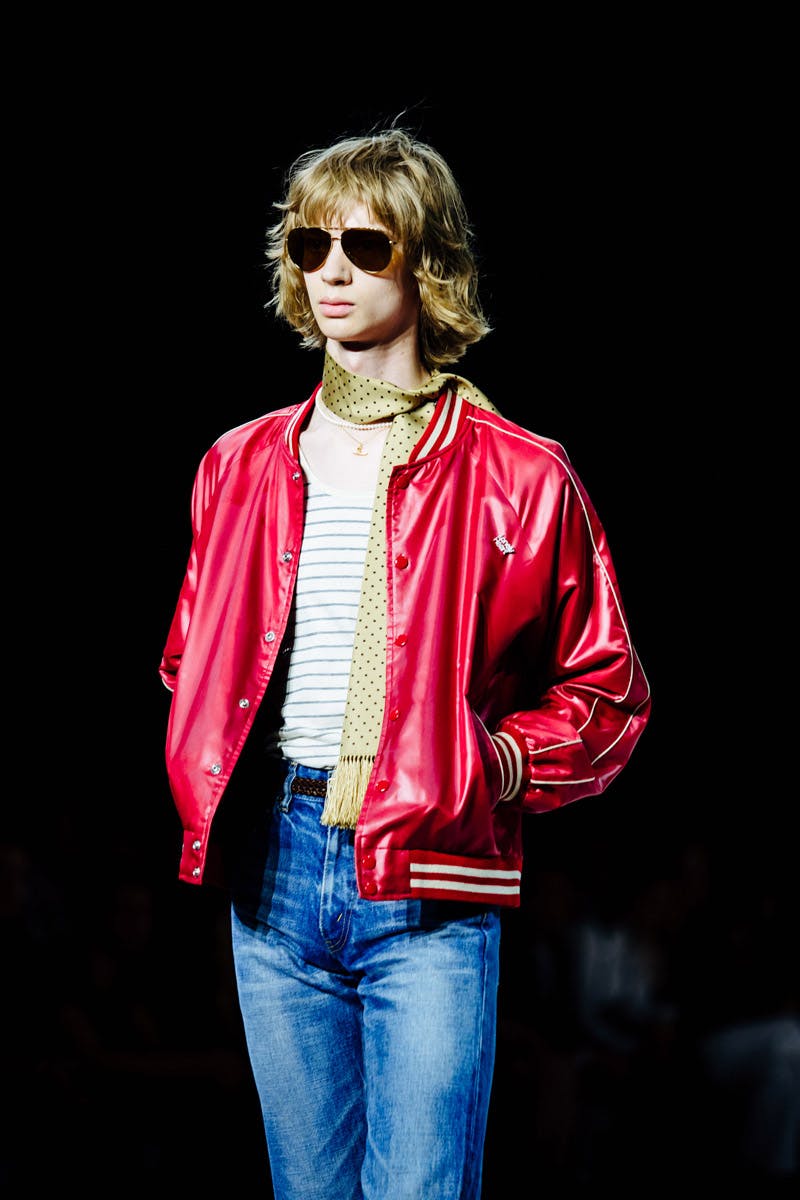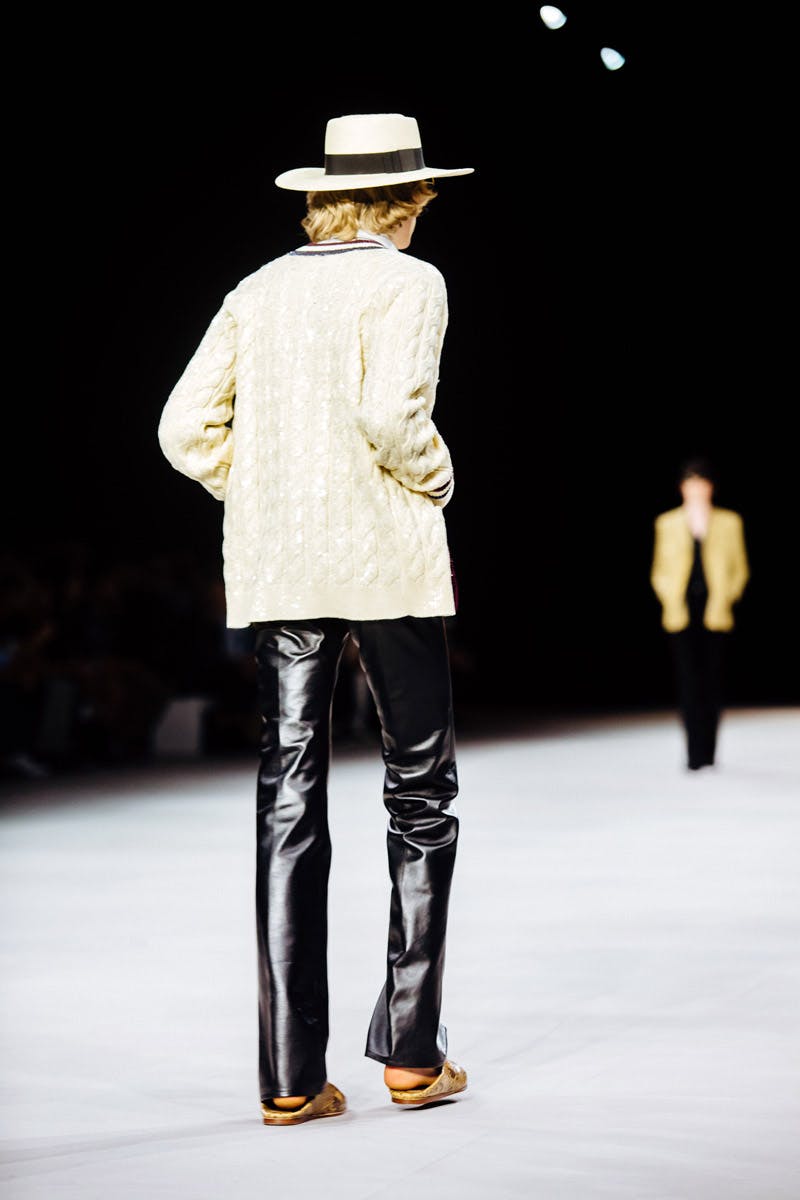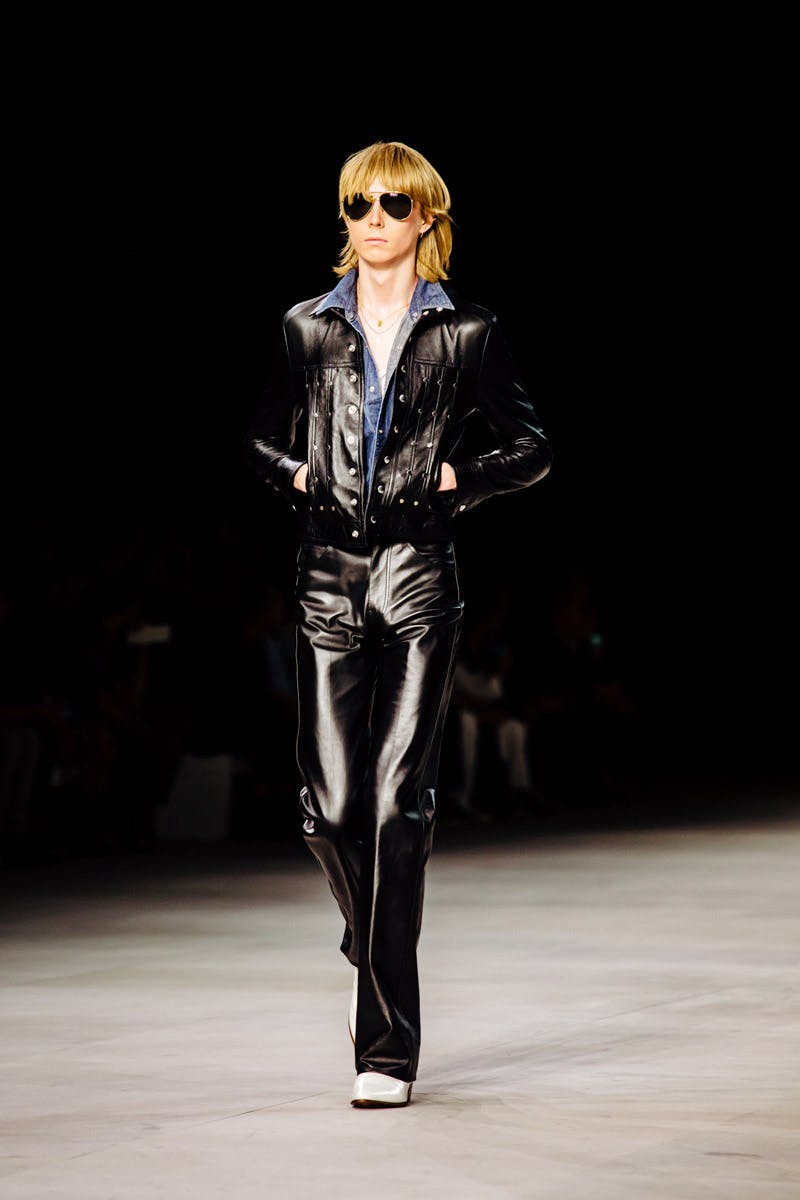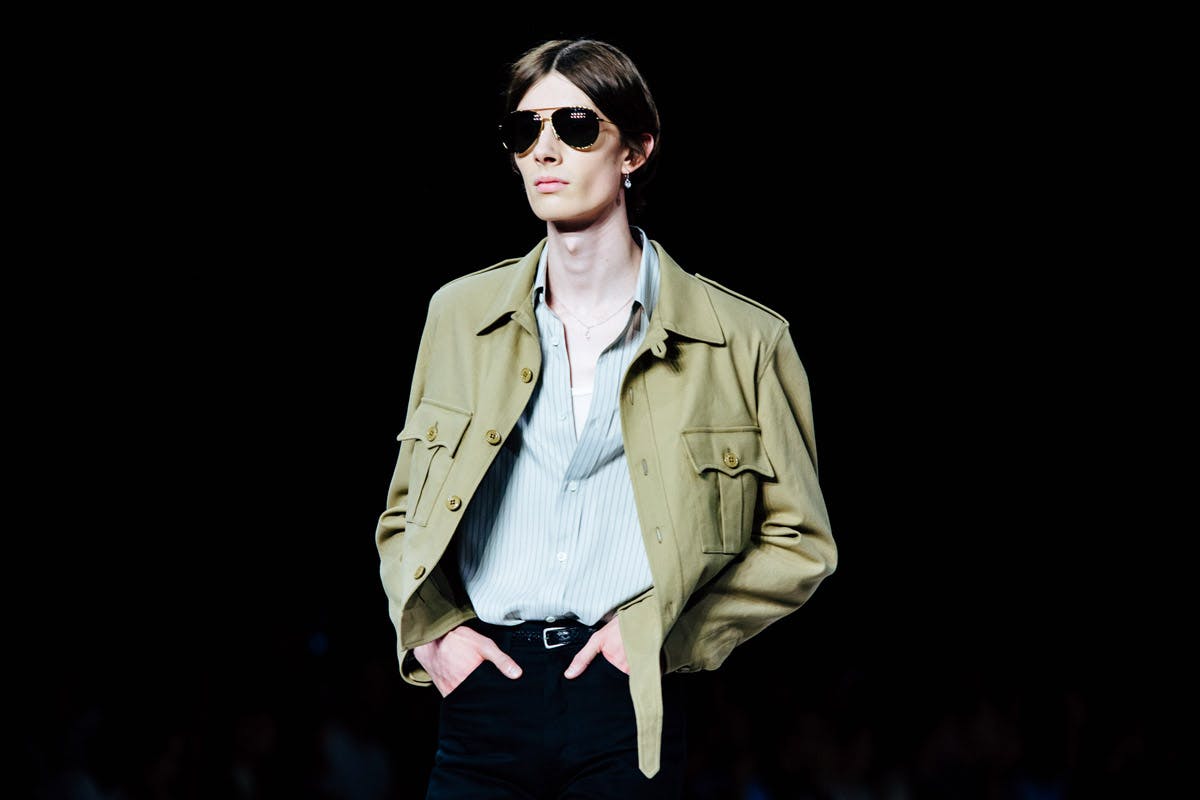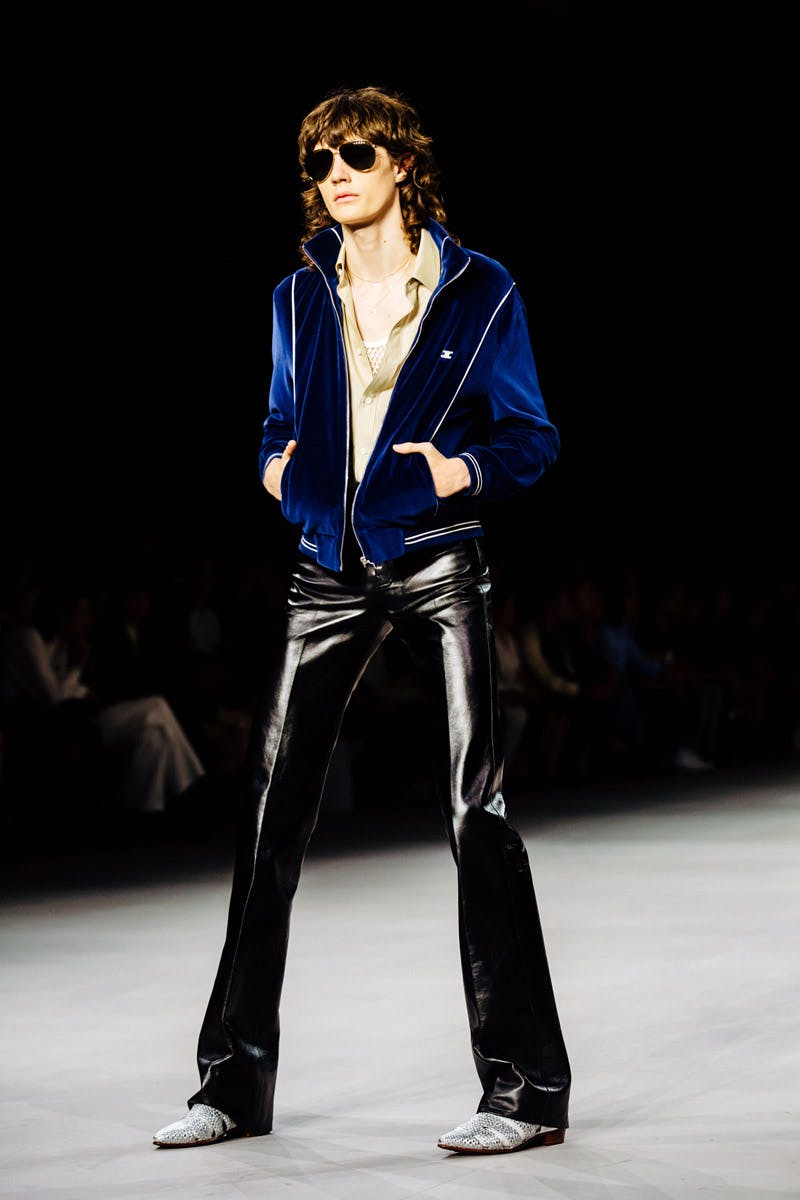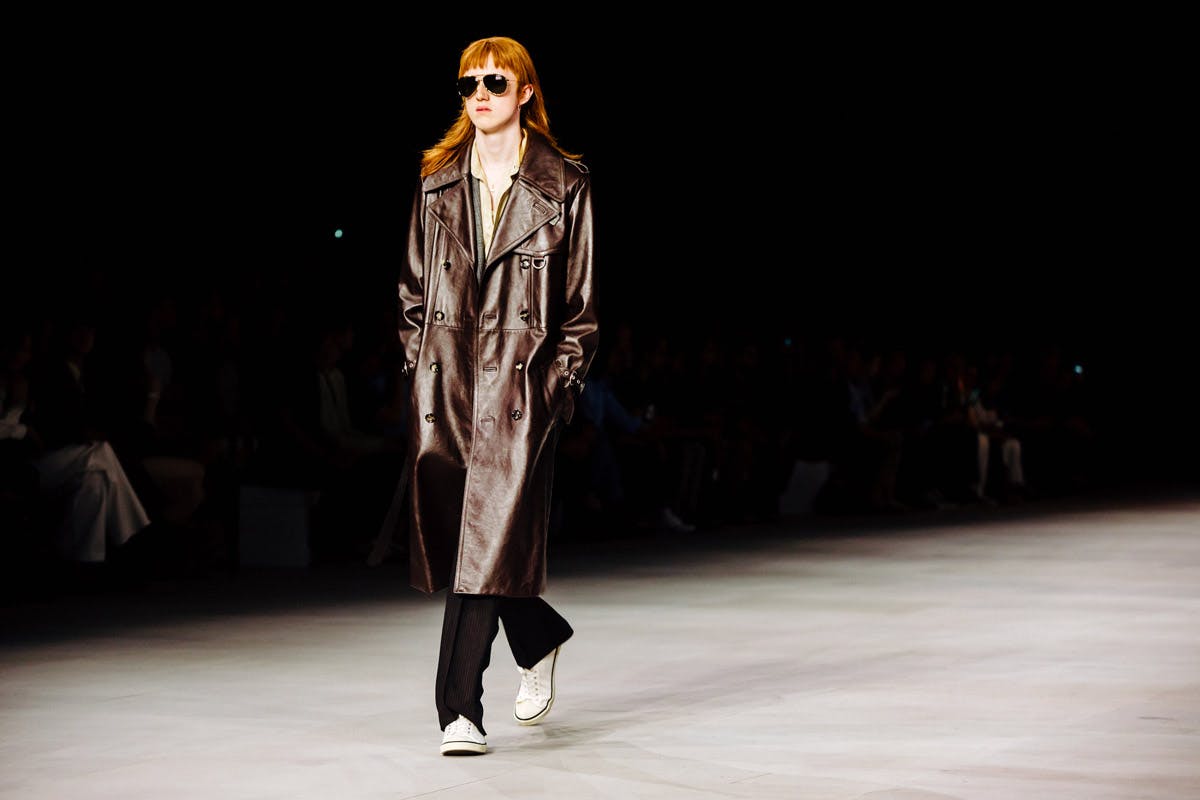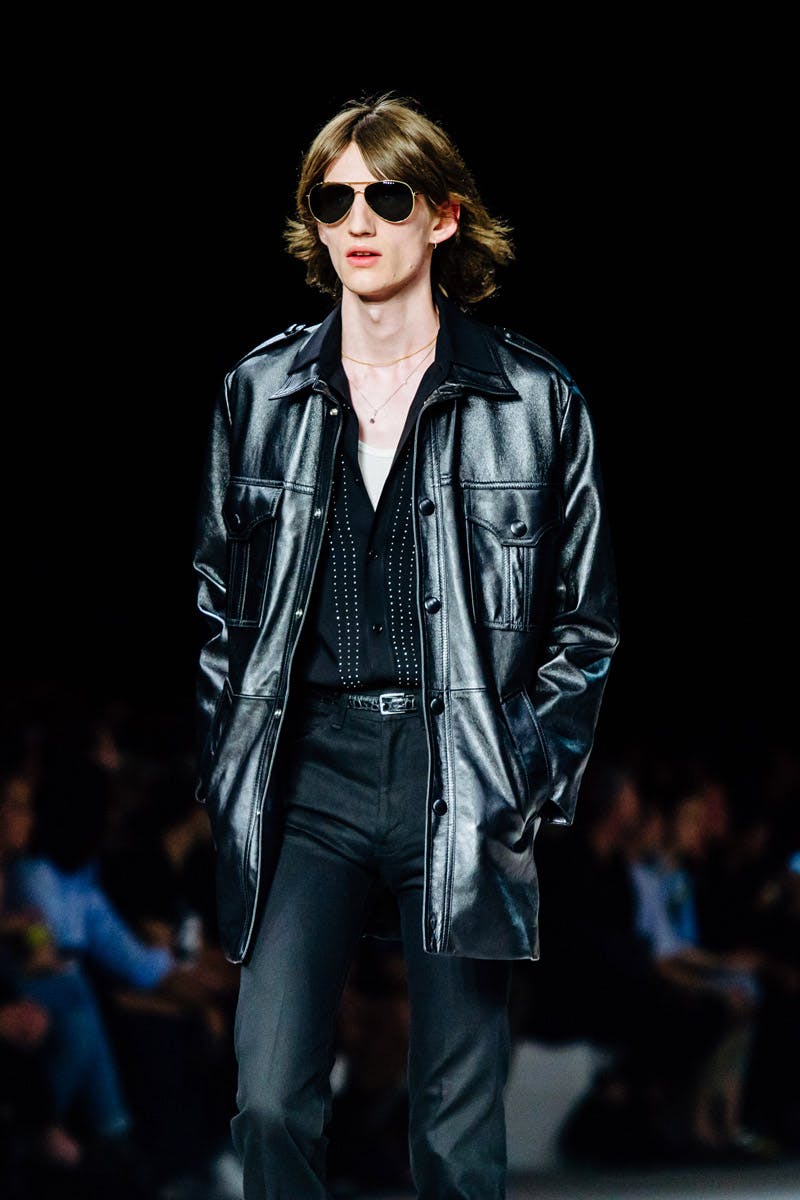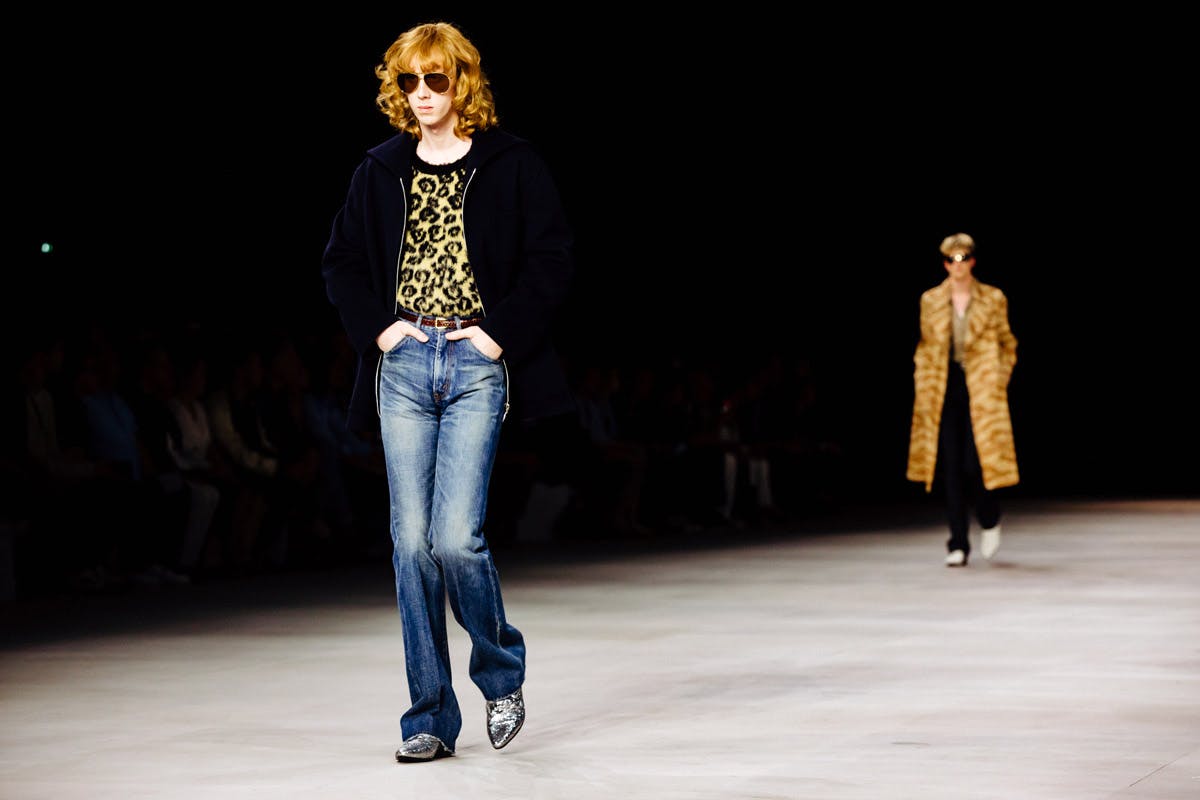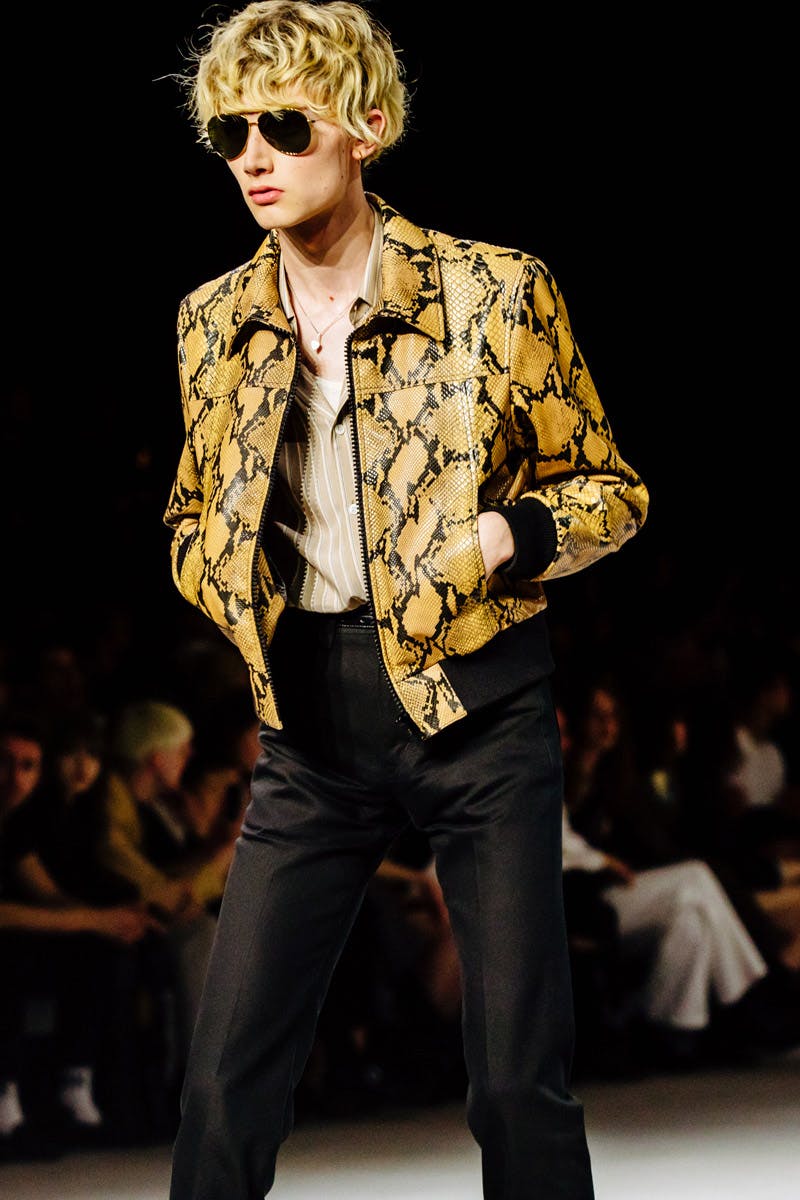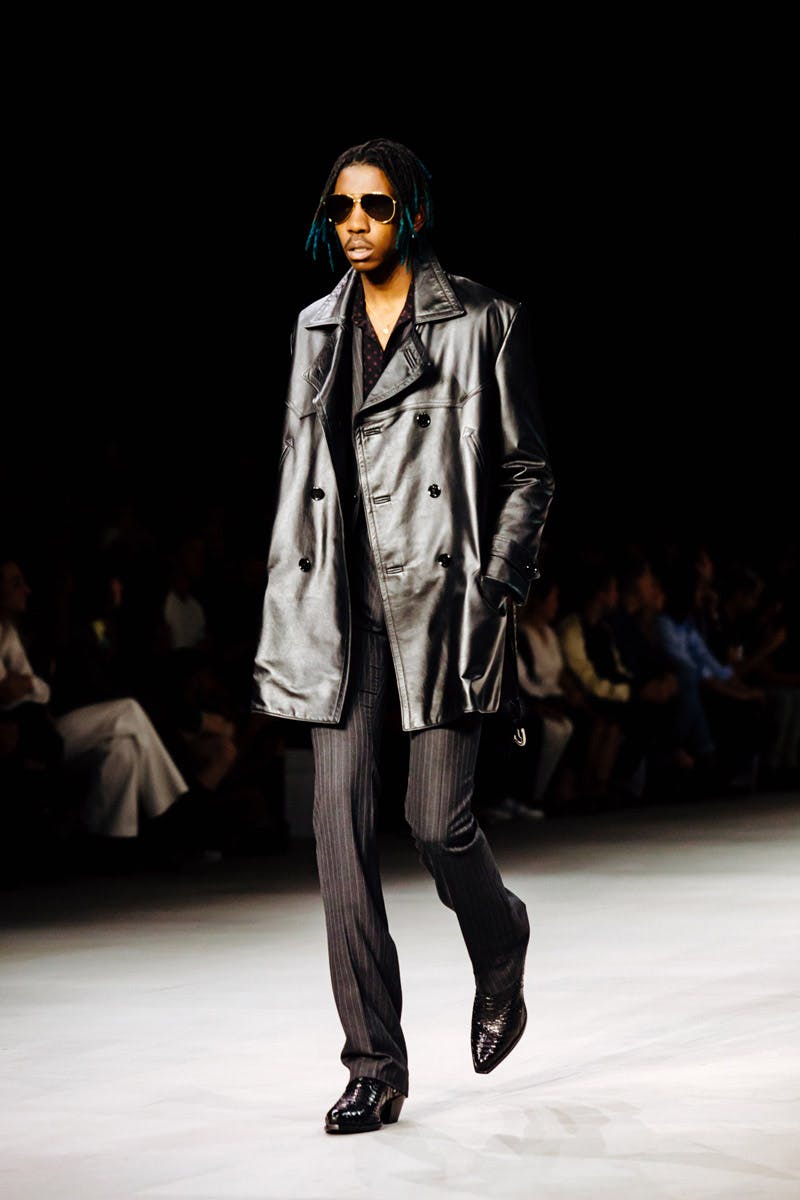 In 2018, Brooklyn art-rock band Bodega released Endless Scroll, a promising debut album that touches on late capitalism, dying trends, and how the hippest neighborhoods all over the world (like their native Williamsburg) are populated by "individuals" who somehow all look and dress alike. The song "Name Escape" particularly focuses on the latter, with frontman Ben Hozie sing-rapping the lyrics with a Gang of Four-meets-Beastie Boys appeal.
Its subject is a skinny-jean clad archetypal hipster dude who may or may not be "in a band," with one foot in the past, and the other aimlessly wandering around from artisanal coffee shops to small music venues, and likely, the Celine store. The song became the soundtrack for Hedi Slimane's latest Celine collection, with the band revisiting the track so it could run for the length of the entire show.
The thing about music is that it's said there's two ways of making it—you either invent something completely new or do something familiar really, really well. When it comes to Hedi Slimane, it's definitely the second part, but the difference is that now, the cultural paradigm is all but dominated by hip-hop. It's no longer rebellious to see rappers and basketball players in the front row of fashion shows (or sometimes even in them, as Swae Lee walked in the Casablanca show this season), and in this sort of milieu, a predilection for new indie bands with a post-punk appeal almost seems fresh.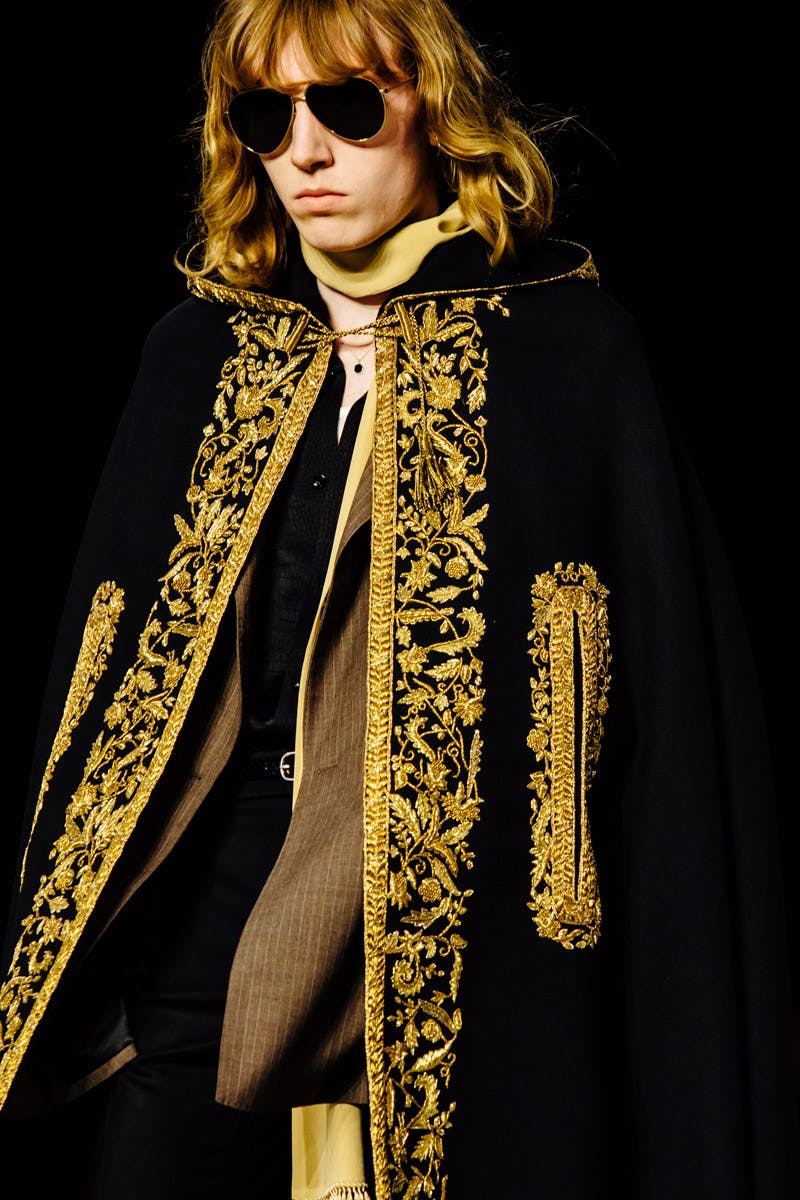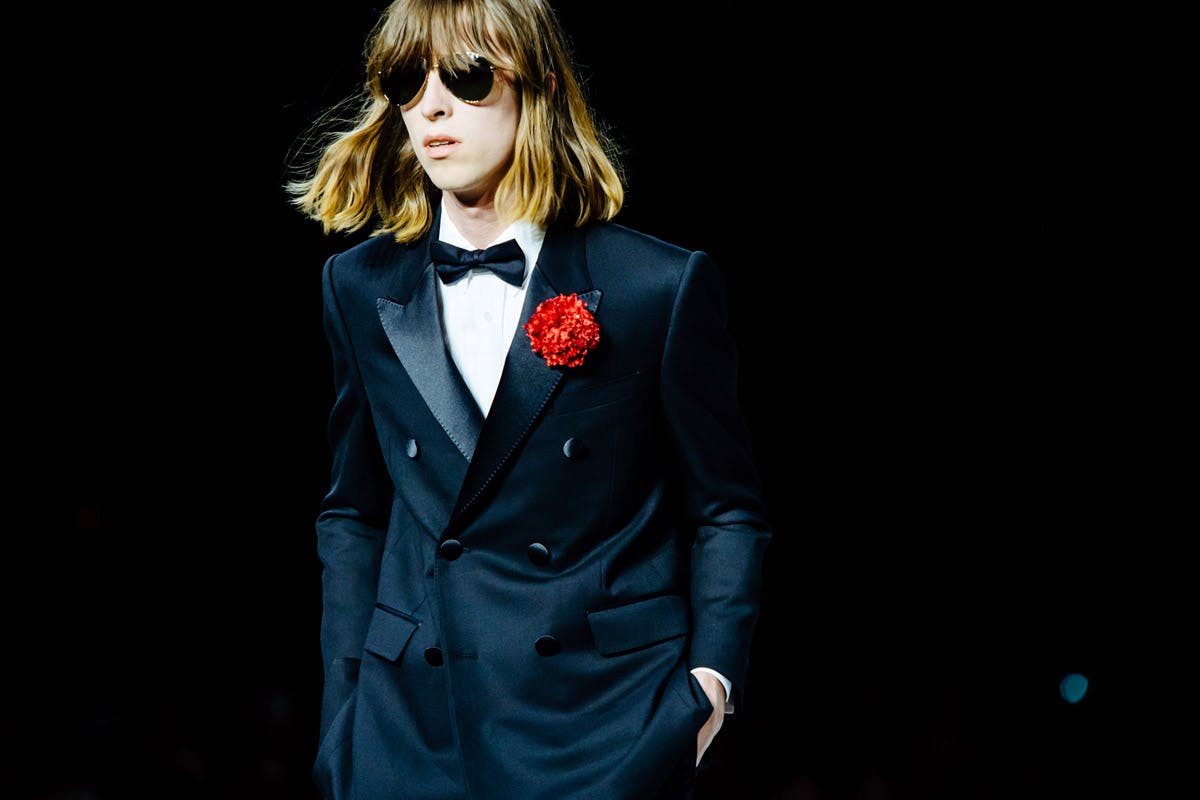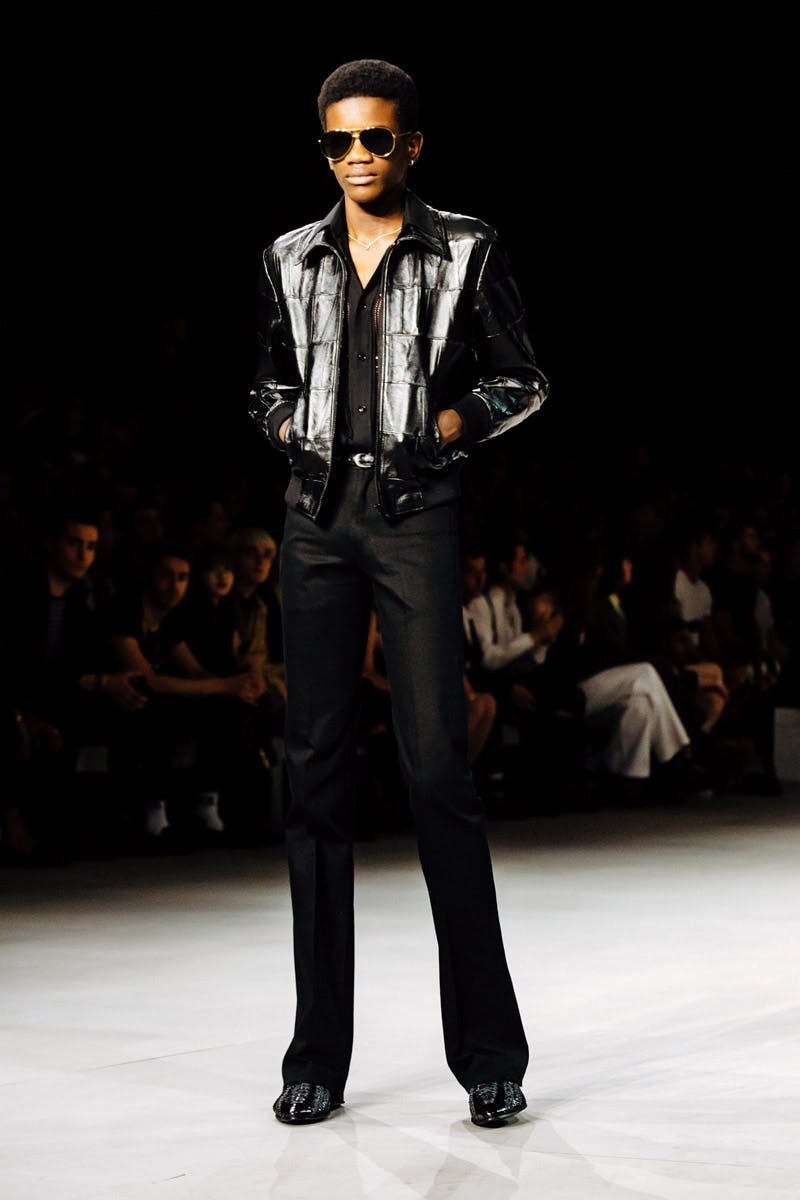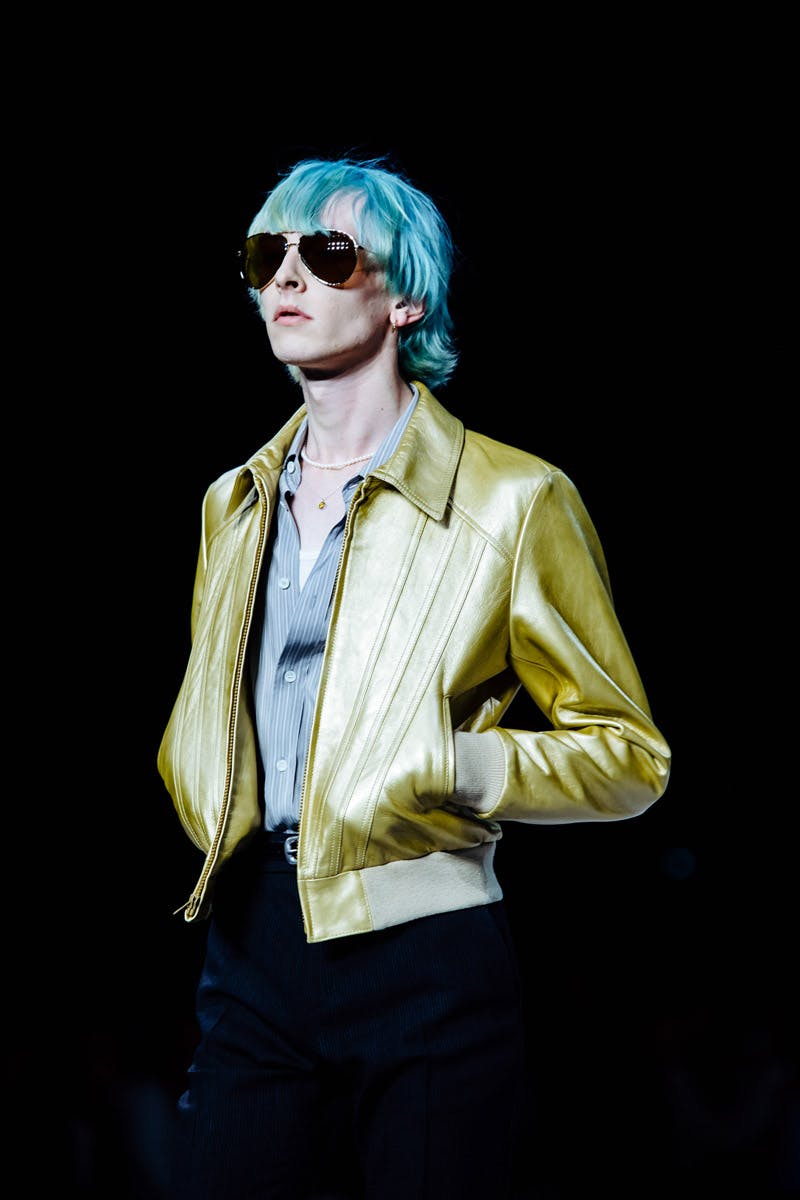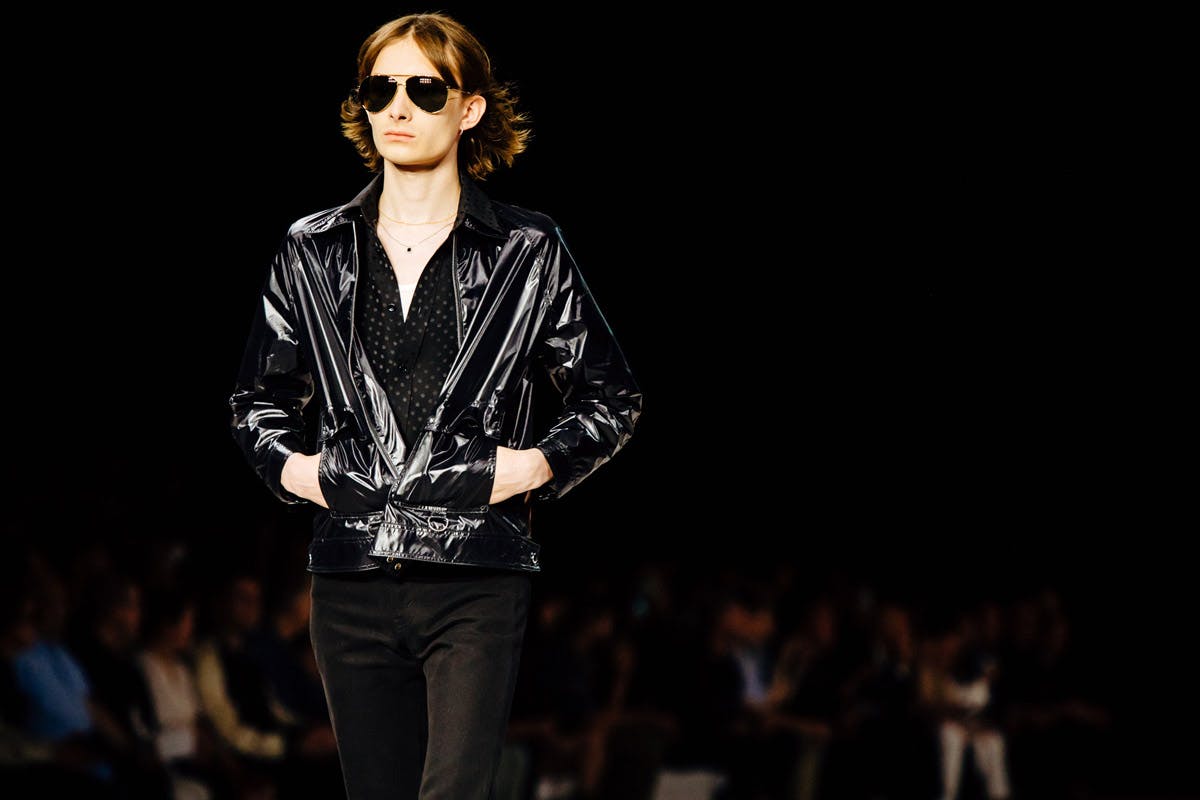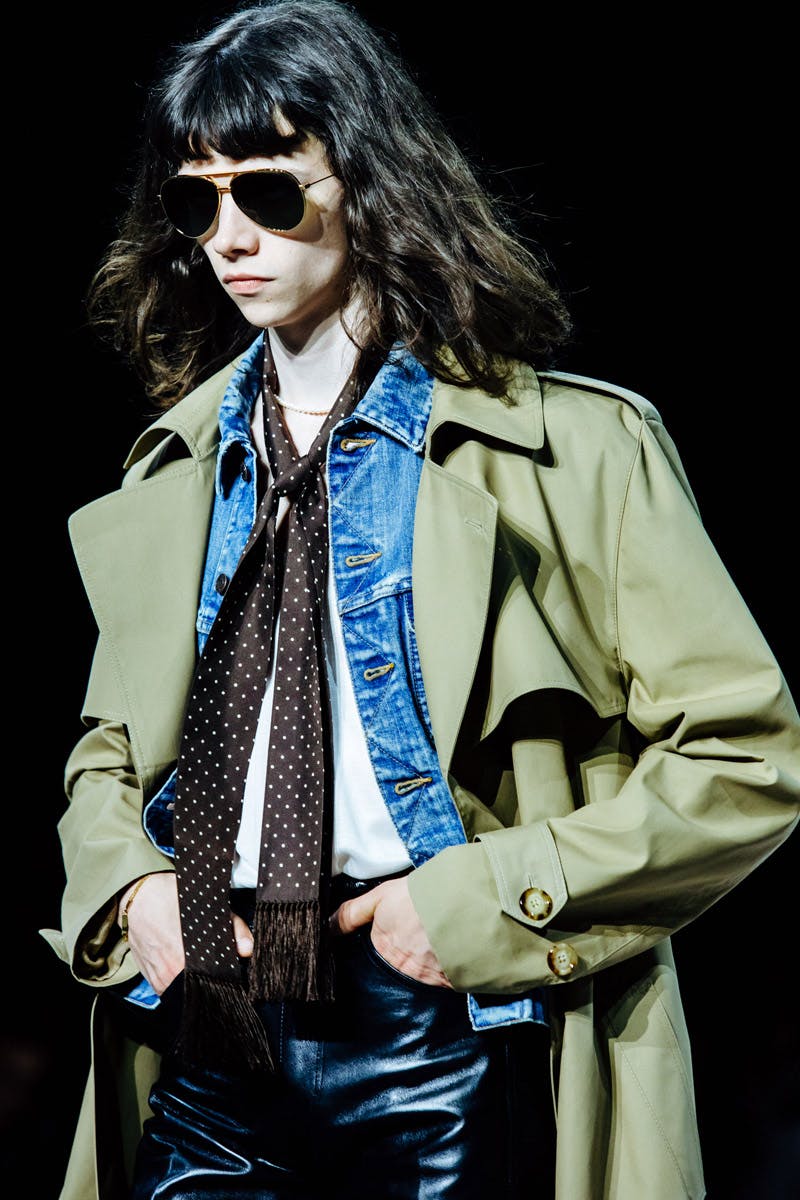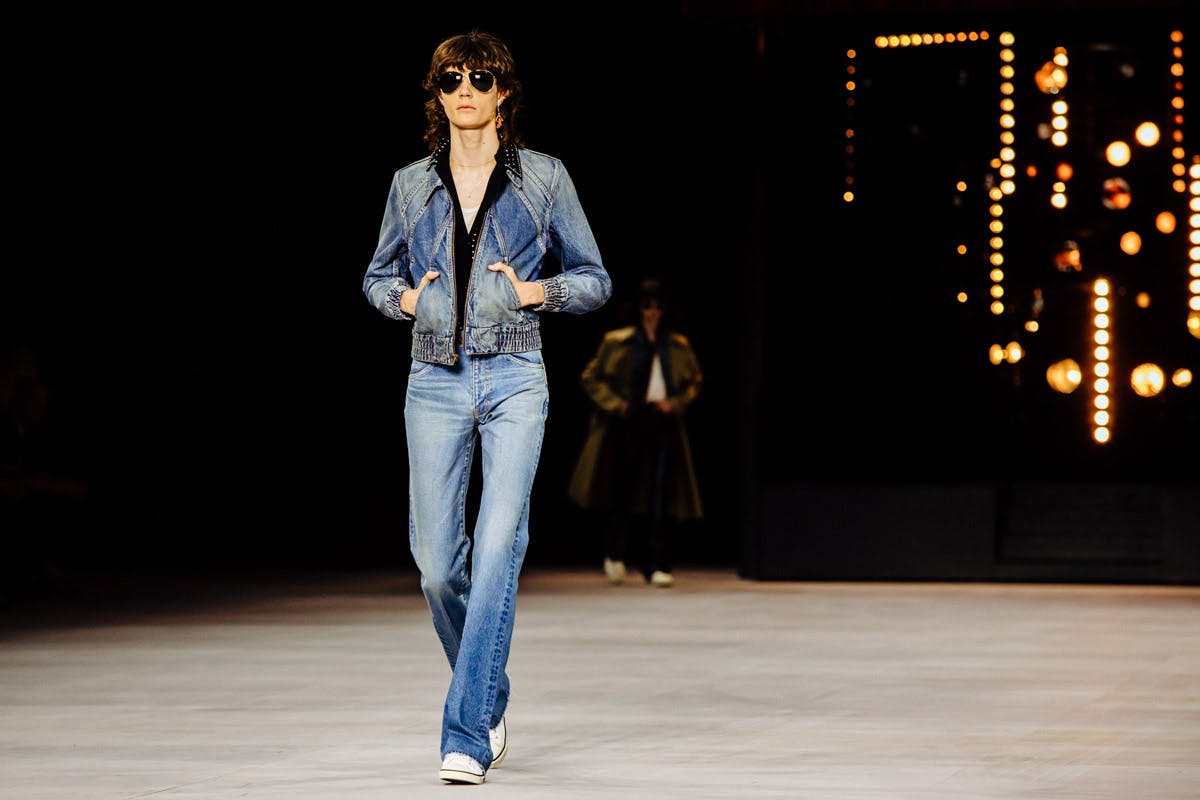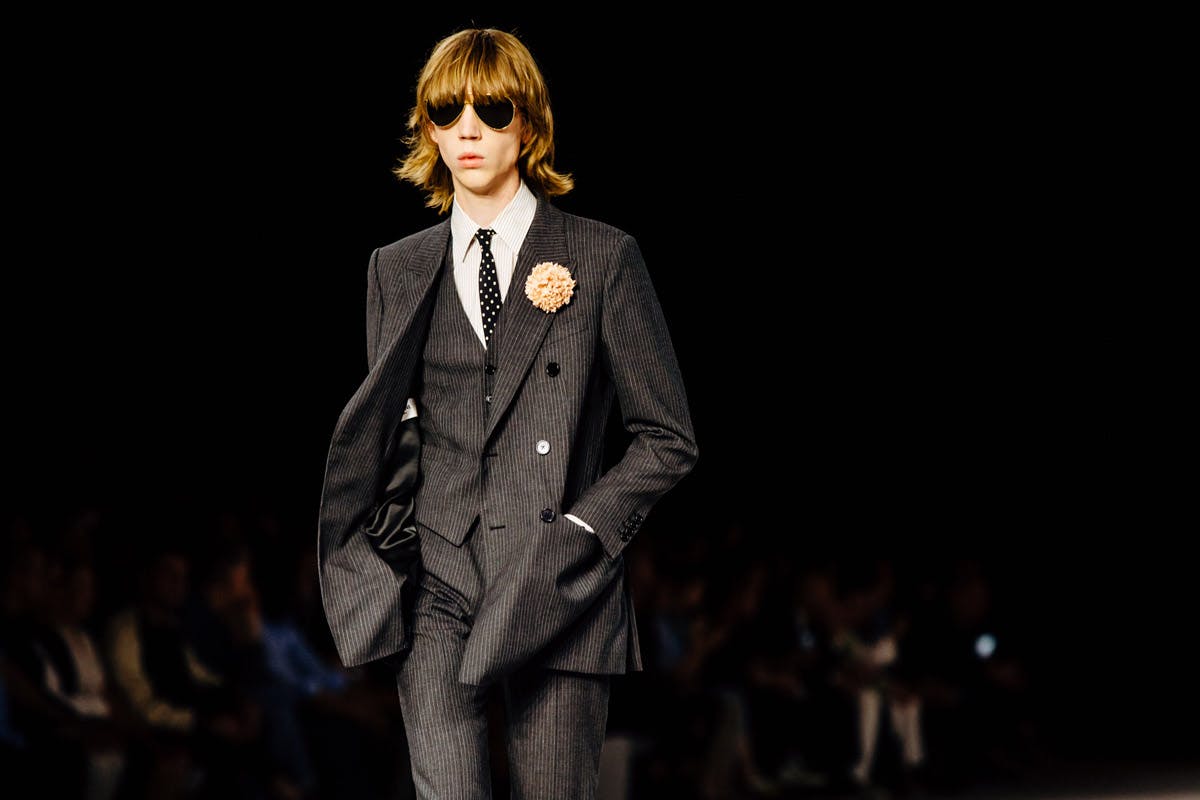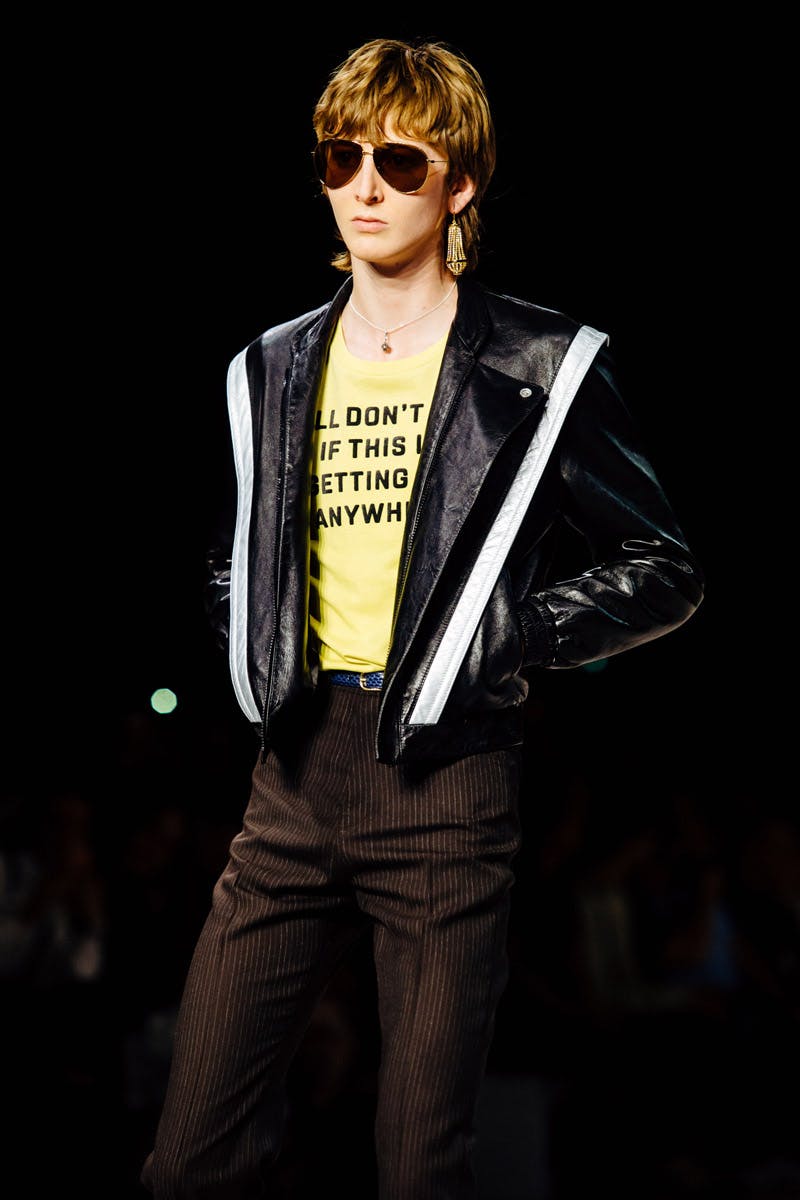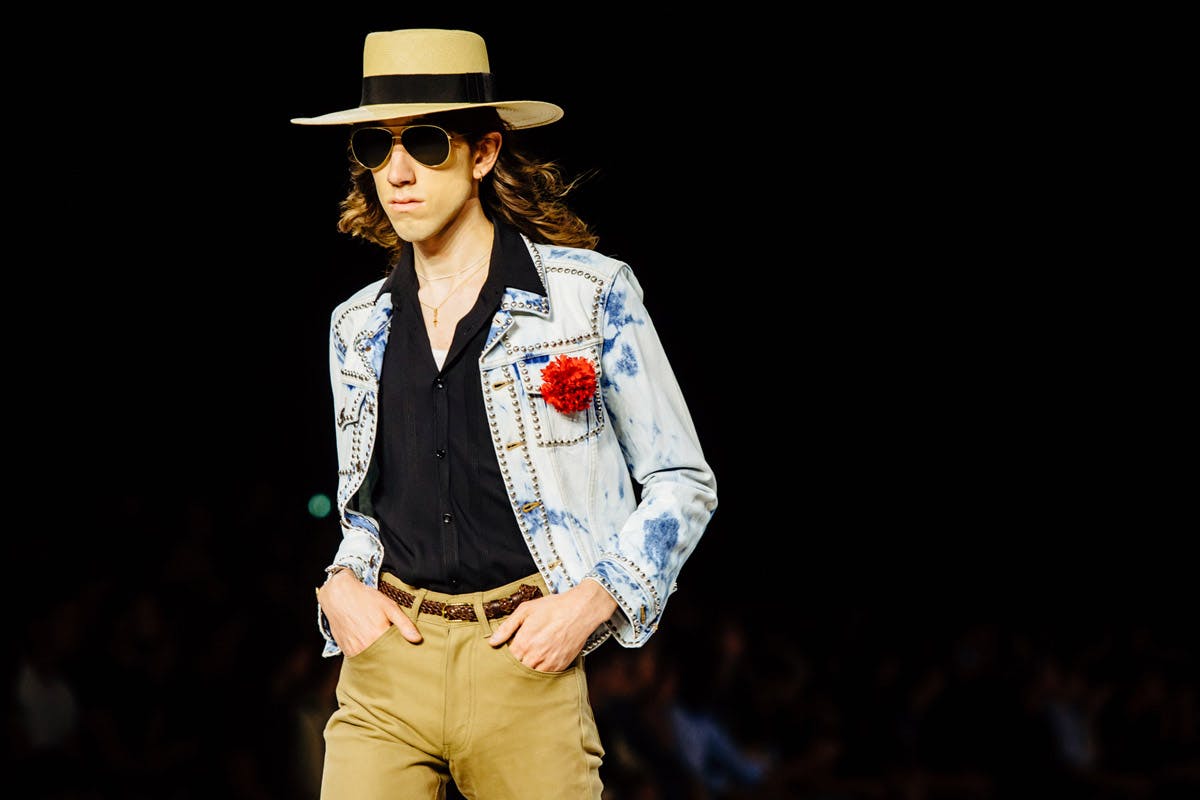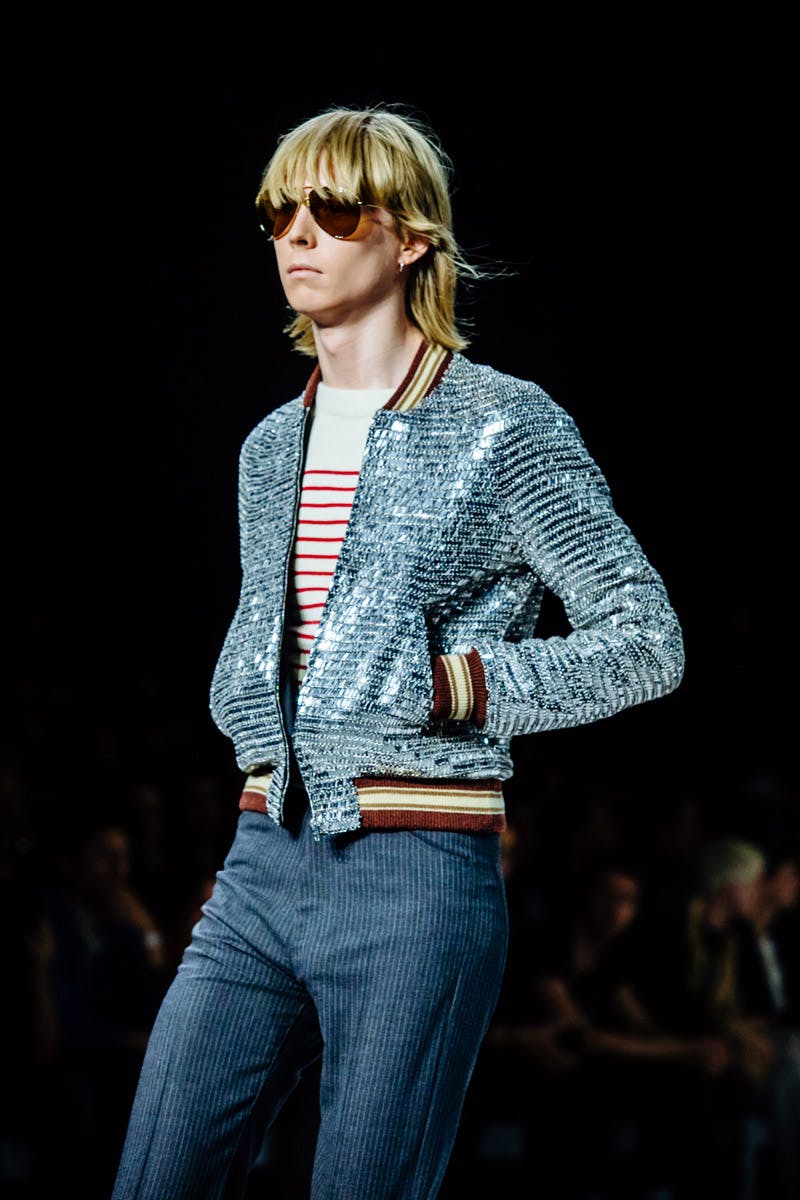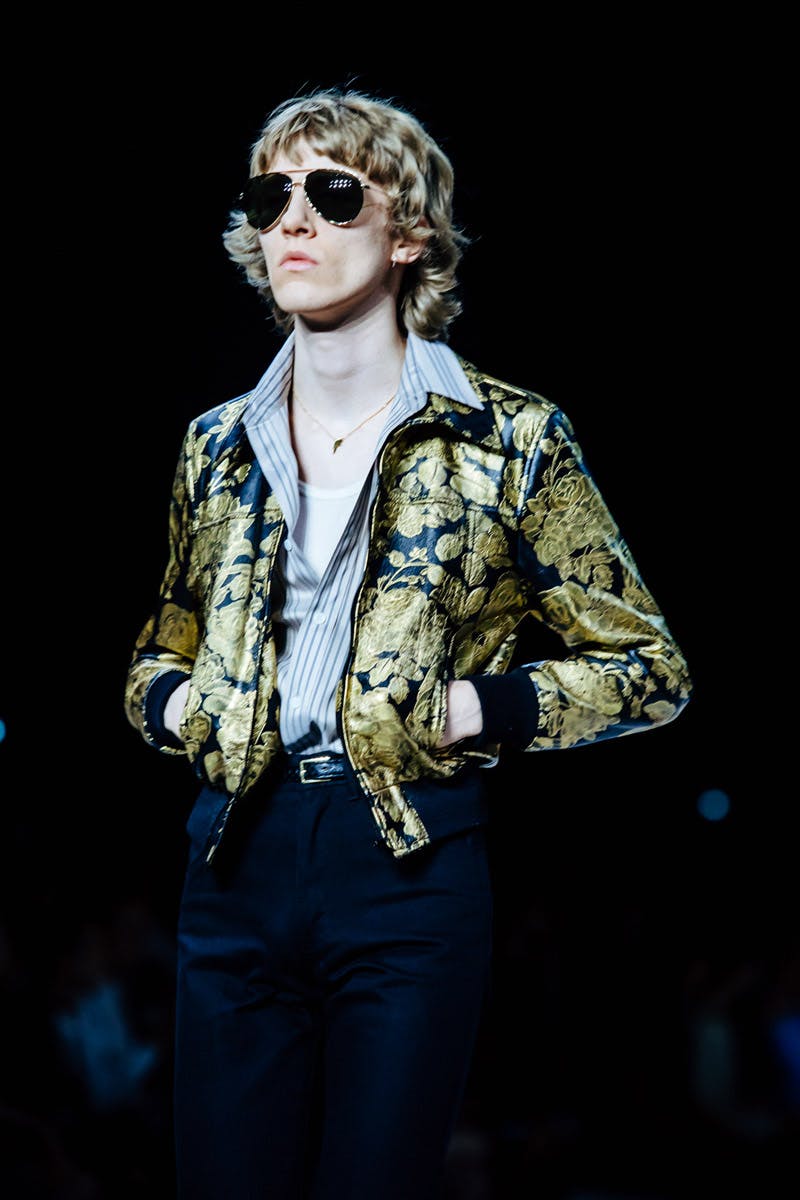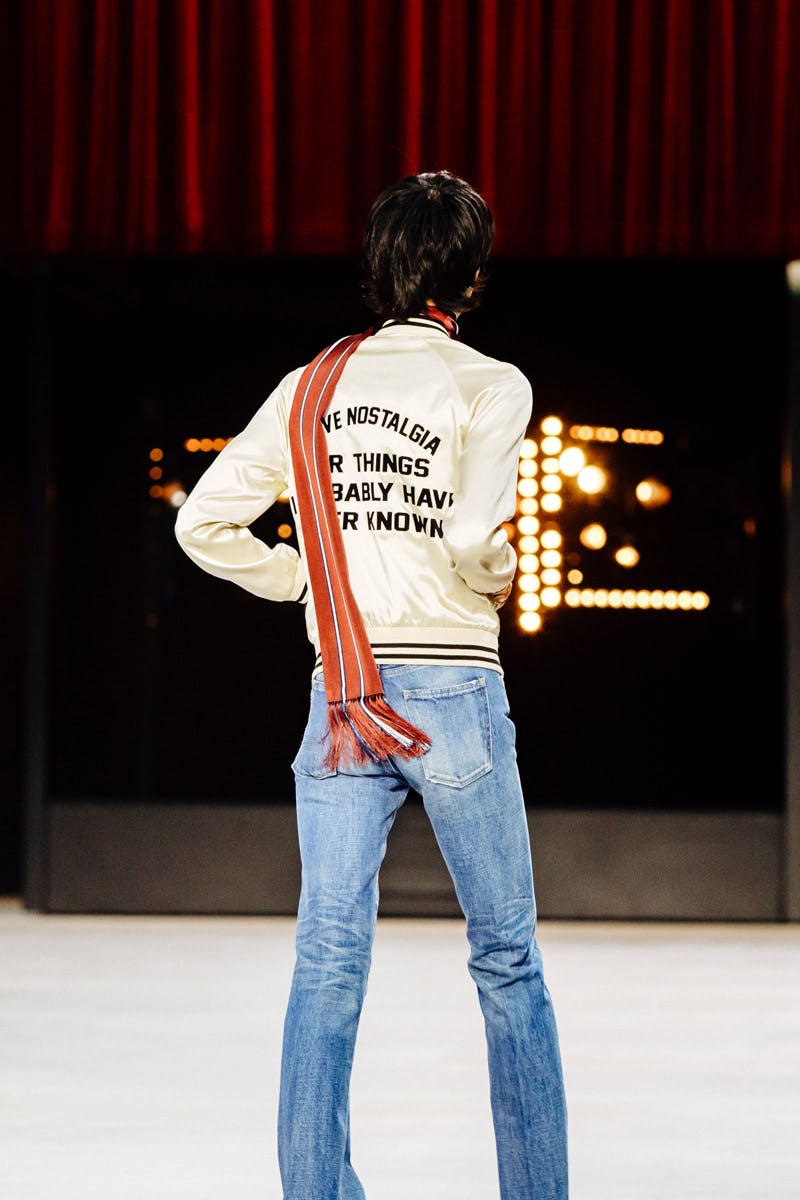 What Slimane delivered was a gang of much more than four, a whole crew of '70s-tinged long-haired dudes who could fit in anywhere from Dalston to Williamsburg to the Marais. If Dapper Dan is finally getting his due as the godfather of modern street style, then Slimane is making sure to pay homage to guys like Keith Richards, who is currently on tour with the Rolling Stones at a spry 75-years-old. In fact, his tour wardrobe is being supplied by Celine.
That isn't the only homage however, several slogan tees, totes, and jackets are emblazoned with phrases like "My Own Worst Enemy" and "I Have Nostalgia Because That's All I've Ever Known," rendered in a typeface highly reminiscent of one Richards wore in the '70s that read "Who the Fuck Is Mick Jagger?" Meanwhile, Slimane adds elements of glam rock in shimmery cardigans and suits, and introduces a laid-back sense of luxury through pairing bootcut denim with open double-breasted sportcoats.
The tailored looks are undercut with other familiar riffs from Slimane's catalogue — teddy jackets, animal print coats, and enviable outerwear that will no doubt become the uniform of global culture hubs. During the finale, Slimane sent out the models walking as a formidable army, a phalanx of a-alikes with someplace cooler to go. It was impossible to tell what neighborhood they lived in, but you could most definitely tell where they shopped—and Slimane's mastery is the resulting polarization: You're either 100% on board, or you end up moving to an entirely different part of the city to make way for the inevitable takeover.