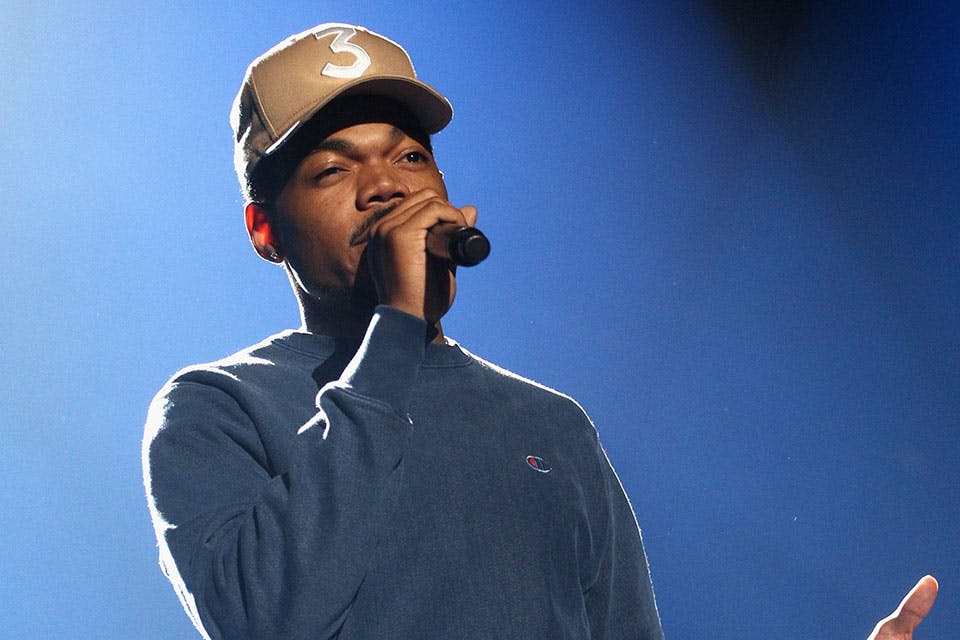 UPDATE: Tuesday, July 17, 11:45 a.m. EST Chance the Rapper tweeted that his album will not be dropping this week. Stay tuned for more updates as this story develops.
Read our original story below.
Chance the Rapper has confirmed he's releasing a new album this week. In a new interview with the Chicago Tribune, he says his new music will be out in a few days, but didn't specify how it would be released. "I've never been against selling music," Chance said. "Music has value. I put my music out there for free because I wanted people to see and notice it as a beacon for what I'm doing, in terms of how unorthodox I wanted my approach and my delivery of each piece of music to be."
In the past, Chance has released his music on free streaming platforms – his 2016 album Coloring Book being the most recent example, streamed exclusively on Apple Music for two weeks before hitting other platforms. It then went on to become the first streaming-only album to win a Grammy.
Elsewhere in the interview, Chance discussed his upcoming collaborative album with Kanye West, which first began after visiting the producer in Wyoming. "We're up in the mountains around these wild animals—it's very different out there—and we got some music done, and then he asked me if he could do an album with me," Chance said. "I don't know of a timeline on it yet, the trajectory of it, but he's coming here to work on it some more. We've just started making it, but I don't want to manipulate the situation and impose any time frame, because that can hinder you." Chance and Kanye West are reportedly working on their project this month.
Read the full interview in the Chicago Tribune here.
Revisit Chance the Rapper's "Same Drugs" below.
In other music news, check out Shiggy explaining the viral Drake - "In My Feelings" challenge right here.