As we predicted last year, a menswear crop top revival was just around the corner; as if the style was just waiting for the vestiges of toxic masculinity to further crumble before popping up on the runway.
When I wrote about my suspicions of a comeback back in May 2019, some incensed twitter users were prompted to @ me, pointing out that, actually, crop tops have never gone away and are a stalwart staple of modern queer clubbing culture.
Okay sure, it's true; along with fanny packs, harnesses, and discarded vials of GHB, you will see crop tops on the dance floor. But my point was, like, what if you want to wear a designer one?
Well, soon you can. In the recent fashion weeks held in Paris, Milan, Florence, and London, brands such as Gucci, Fendi, GMBH, Han Kjobenhaven, Qasimi, Bianca Saunders, and Telfar all showed tops cut above the naval.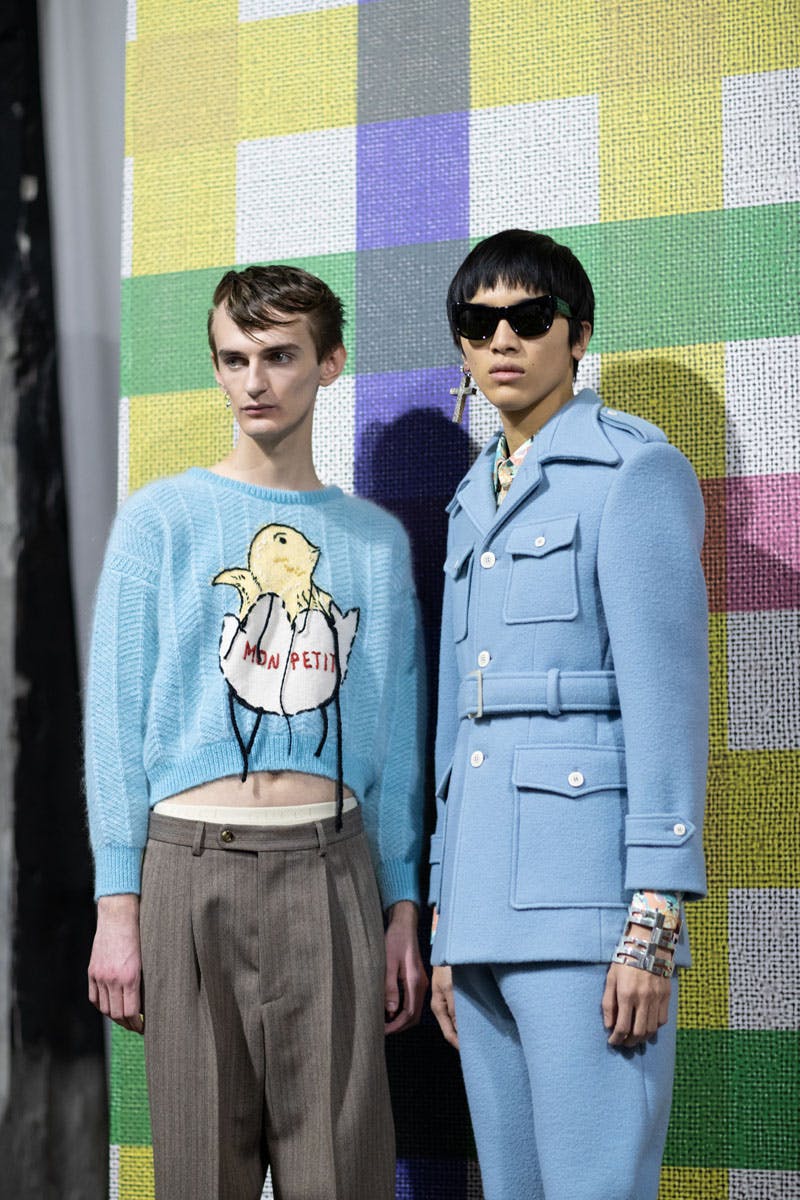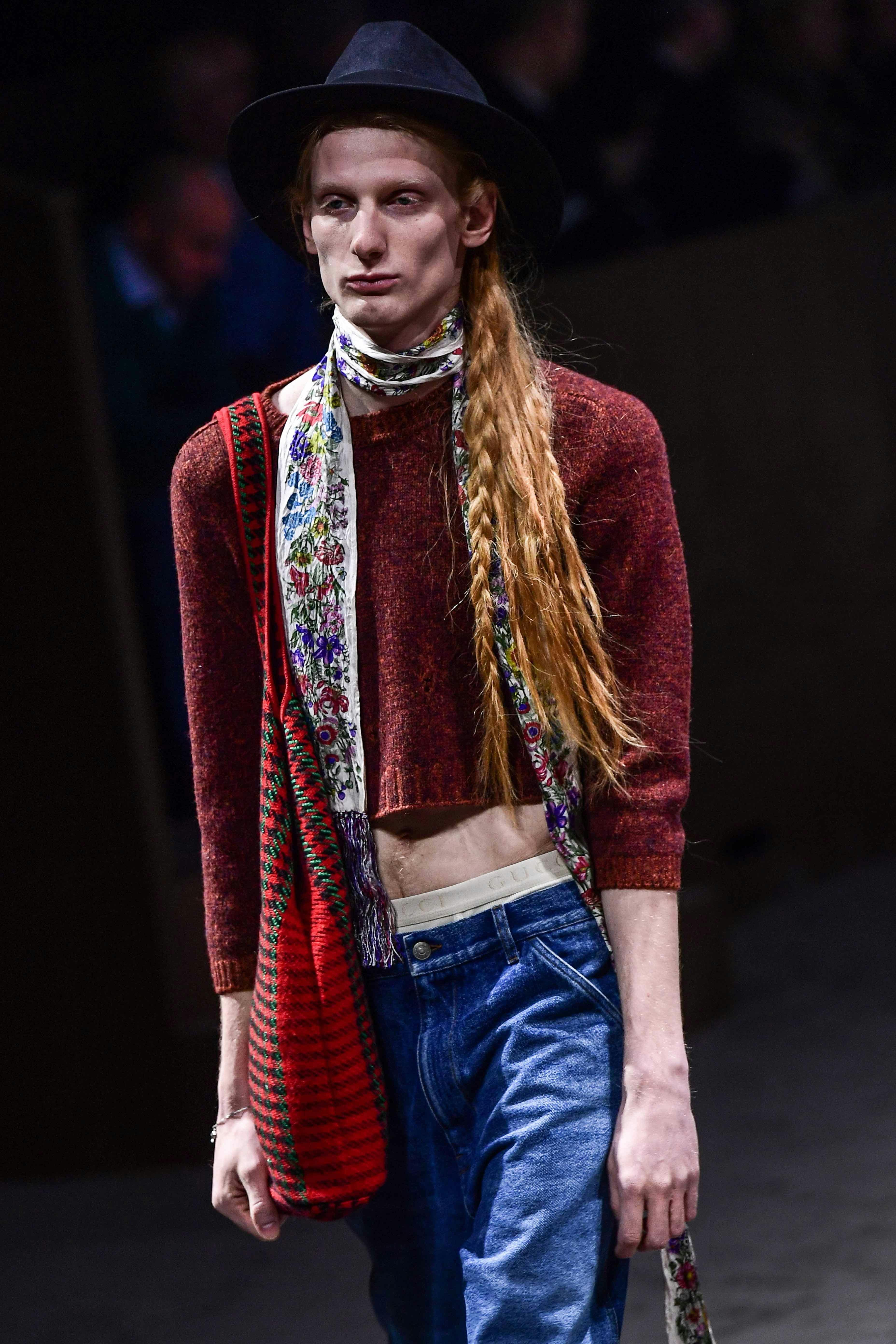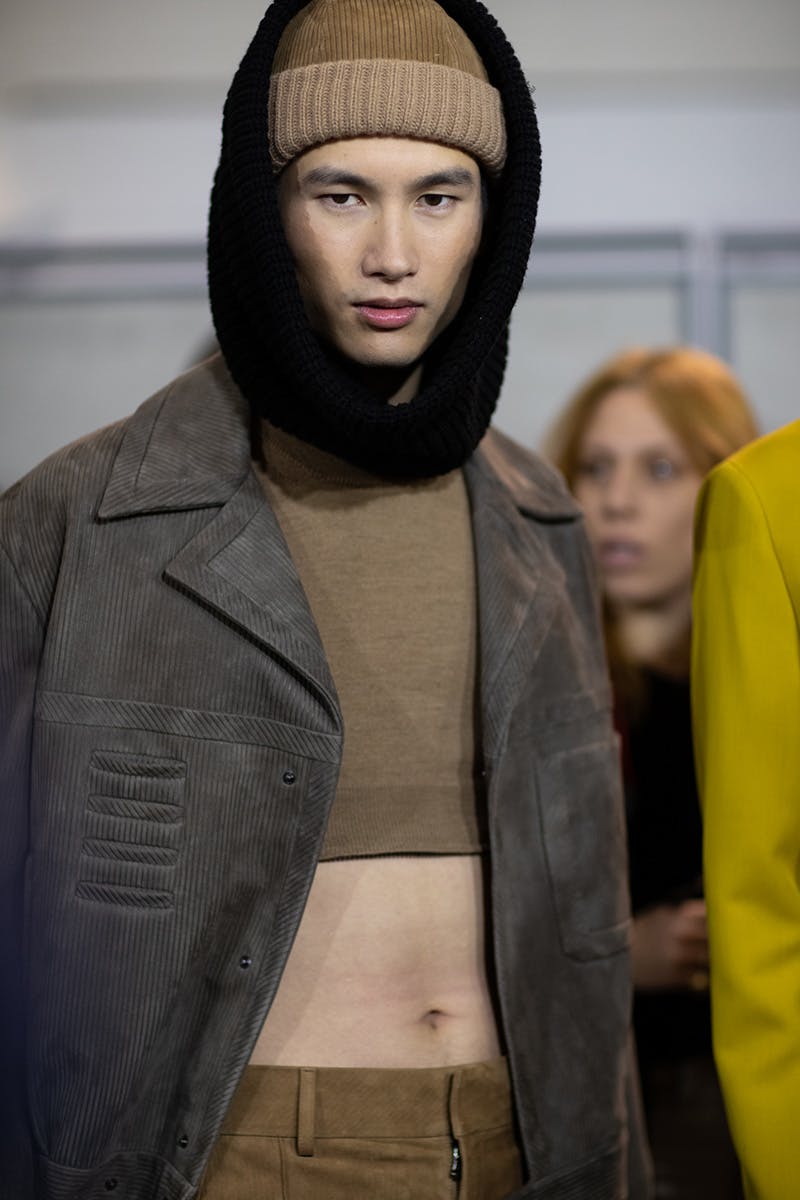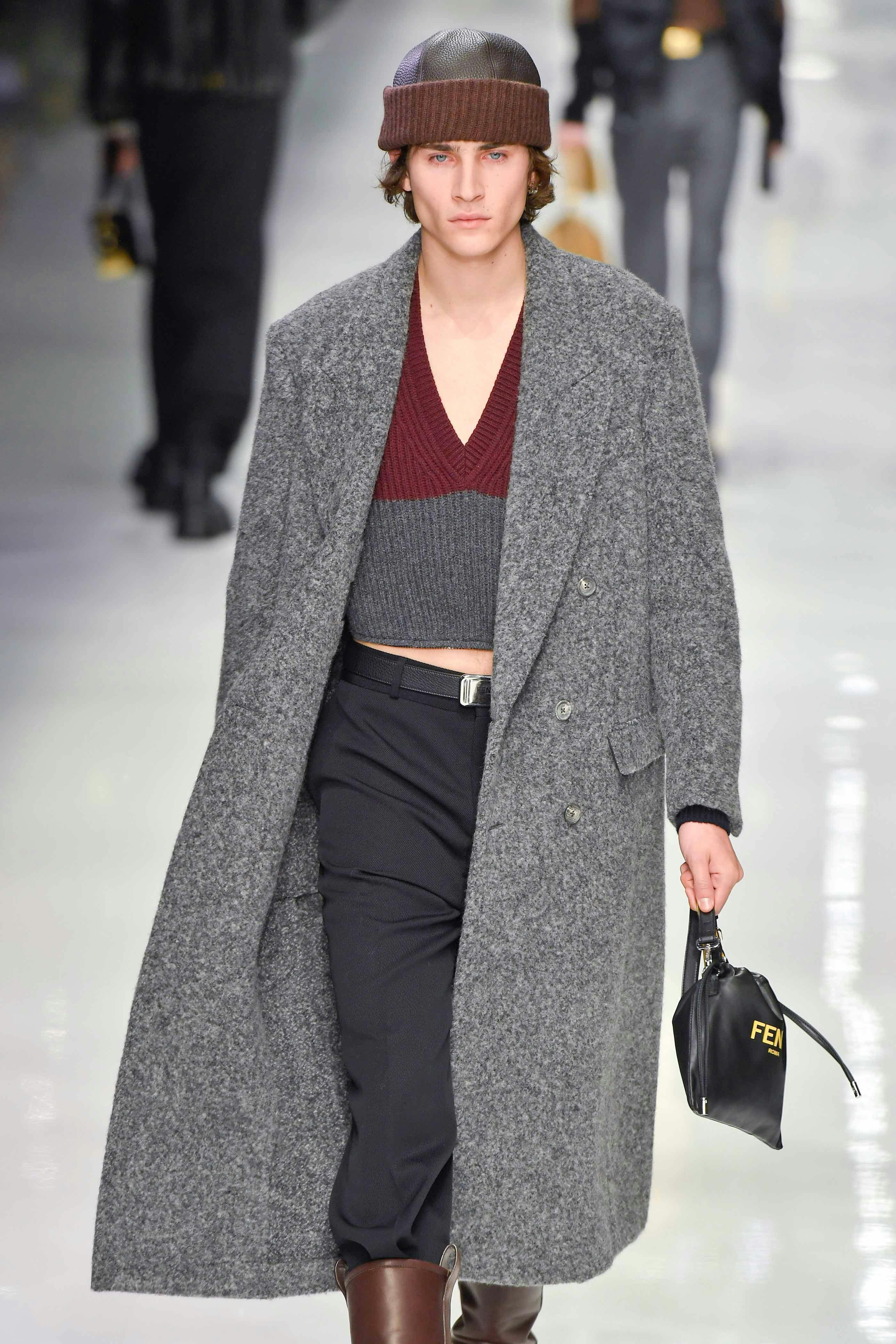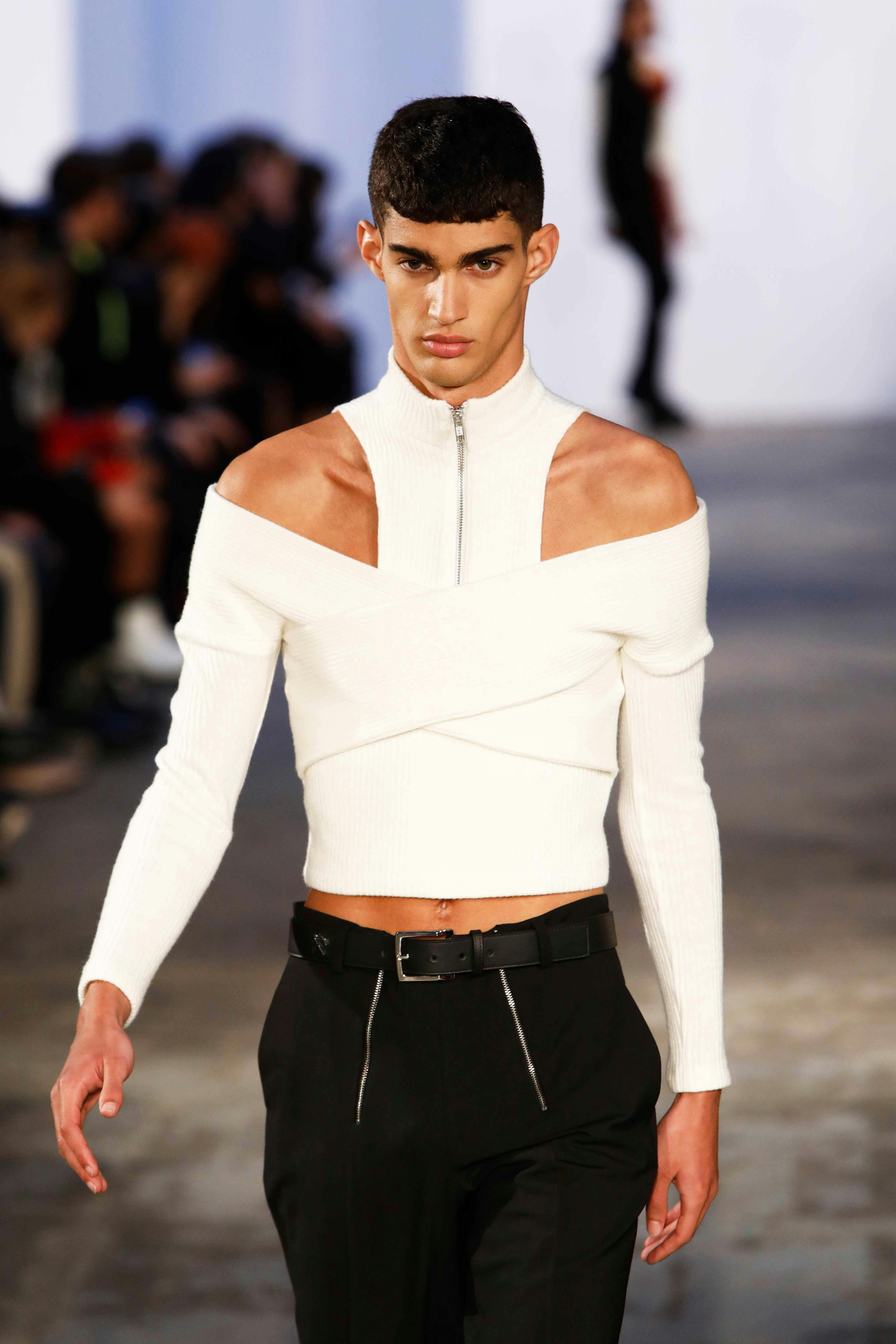 The mining of queer aesthetics for inspiration is a part and parcel of the fashion industry, and sometimes it misses the mark. Just look at Virgil Abloh's "harnesses" for Louis Vuitton from last summer. It was a product that felt a little forced, even Timothée Chalamet couldn't really pull it off, which has to mean something. If the human clothes hanger (a compliment) with the perfect head of hair looks bad in your creation, it just wasn't meant to be.
However, it seems that now we live in a world where public figures such as Billy Porter have, to a certain extent, normalized the idea of men in dresses on the red carpet, and men's make-up ranges are popping up all over the place to different degrees of success. Surely gender norms (as far as fashion and make-up are concerned) are slowly dissolving, spurred by consumerism. The decision by major fashion houses to present these midriff-baring tops on the runway reflects the changing times.
The above designs are pulled from the FW20 collections, meaning you have the next six months to prepare your stomach for the looks that you'll want to pull off in about six months' time. If you want to get ahead of the trend, check out some of the cropped products that are available below, including men's and gender-neutral pieces from the likes of Maison Margiela, Pyer Moss, and Raf Simons.
Ludovic de Saint Sernin
Bianca Saunders
Raf Simons
Eckhaus Latta
Pyer Moss
Maison Margiela
Alexander Wang
S.R. STUDIO LA. CA.
Khaite
MM6 Maison Margiela