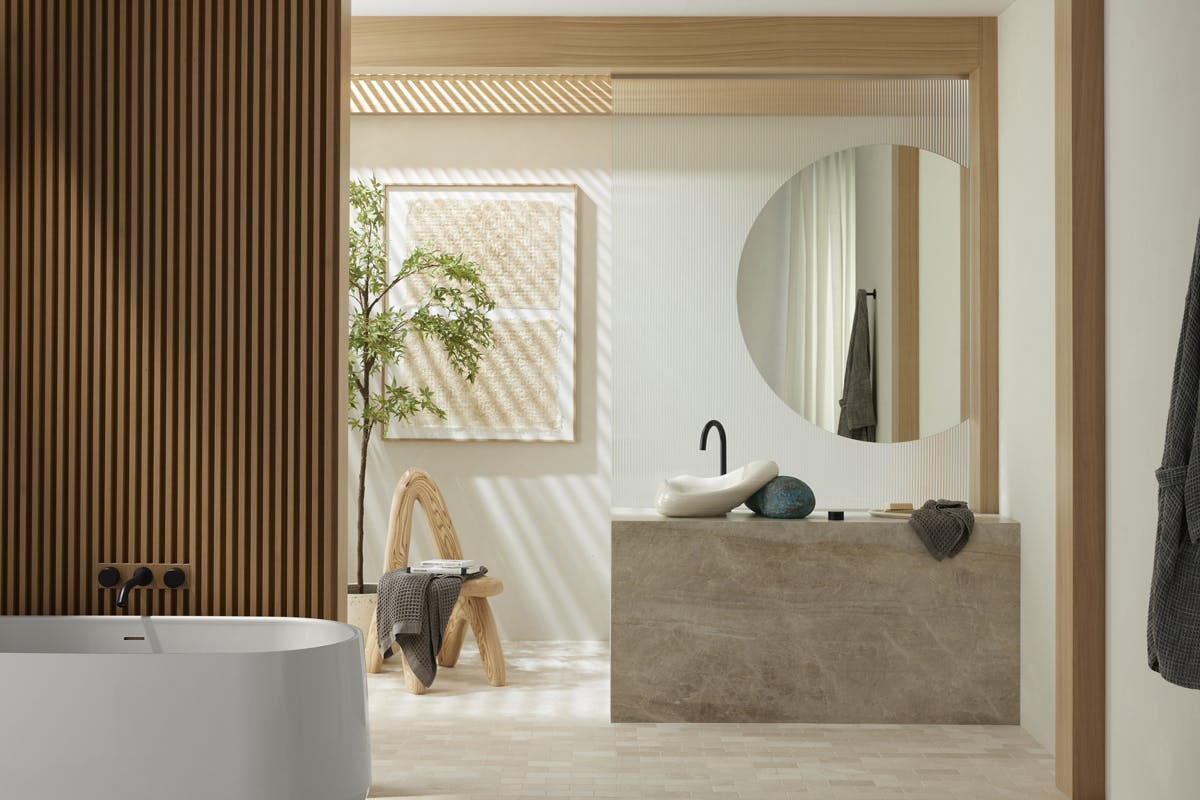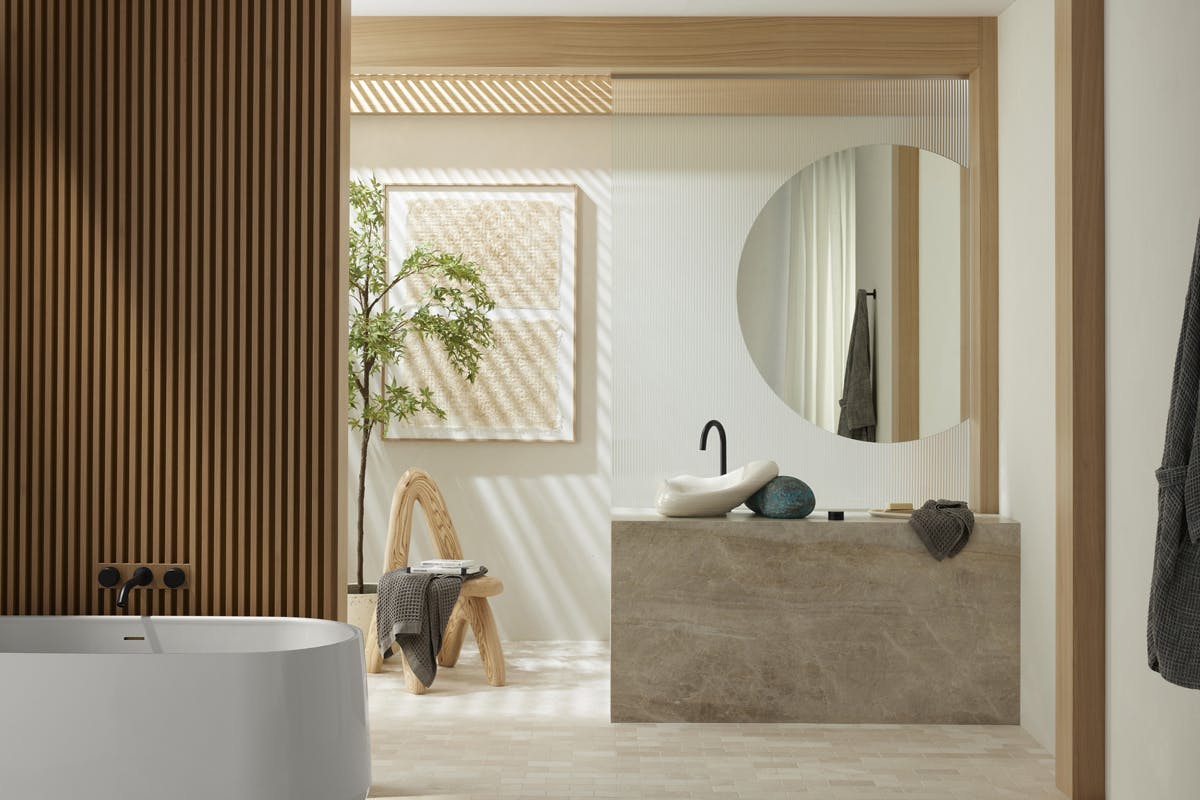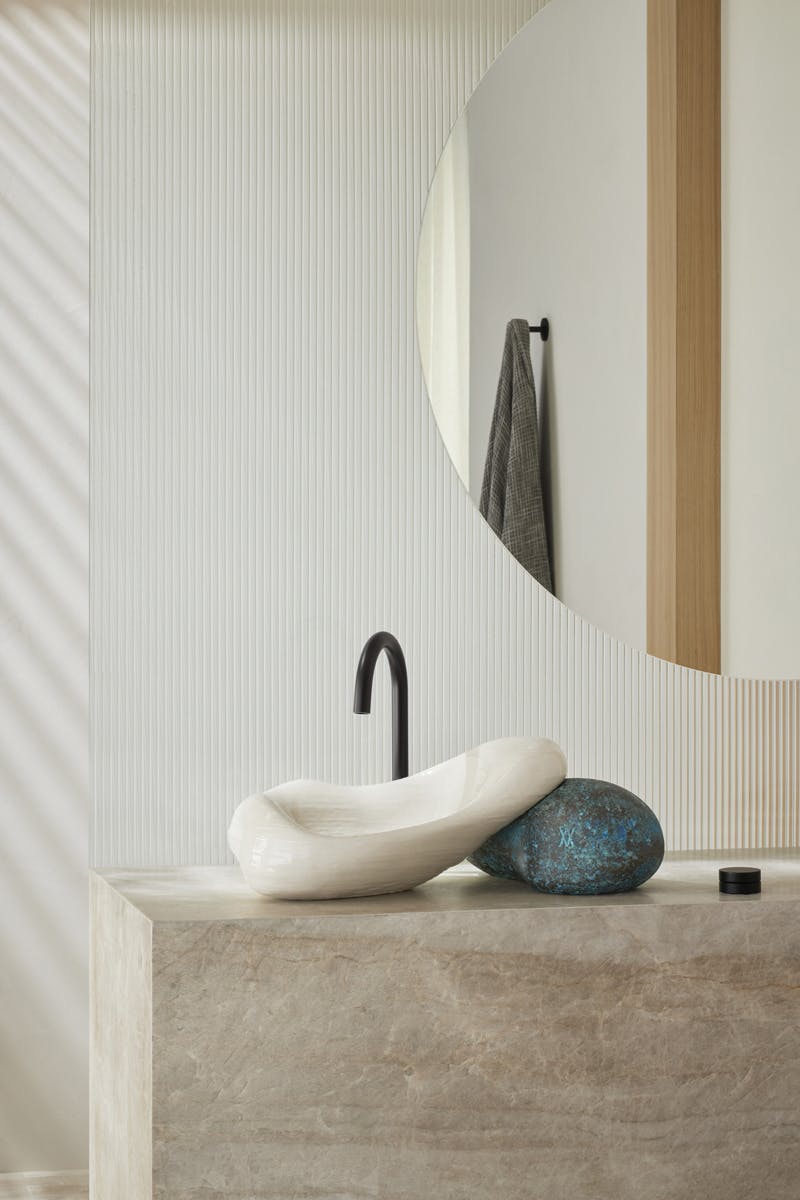 Daniel Arsham seems like a super nice guy, great dad, and a hard worker. Yet, I've never fallen for his artwork: the sculpted Pokémon and faux erosion just aren't my cup of tea. Nothing personal, to be sure.
So that's why my eyebrows were figuratively raised when I beheld Arsham's new Kohler partnership, the 3D-printed Rock.01 sink. It's an appreciably modernized take on Arsham's archeological interests, with clean lines and organic textures in place of man-made cracks and minerals.
According to Kohler, each Rock.01 sink, made of layered vitreous china, takes 7.5 hours to form before it's laid atop a hand-poured and individually patina'd brass "rock" embossed with Arsham's studio logo.
Why does this beige-y build feel right to me while Arsham's pop culture riffs don't click?
As Alex Pauly said, "I was pleasantly surprised to see that Arsham avoided turning the sink into yet another erorded sculpture from his 'Future Relics' series."
Yeah, basically.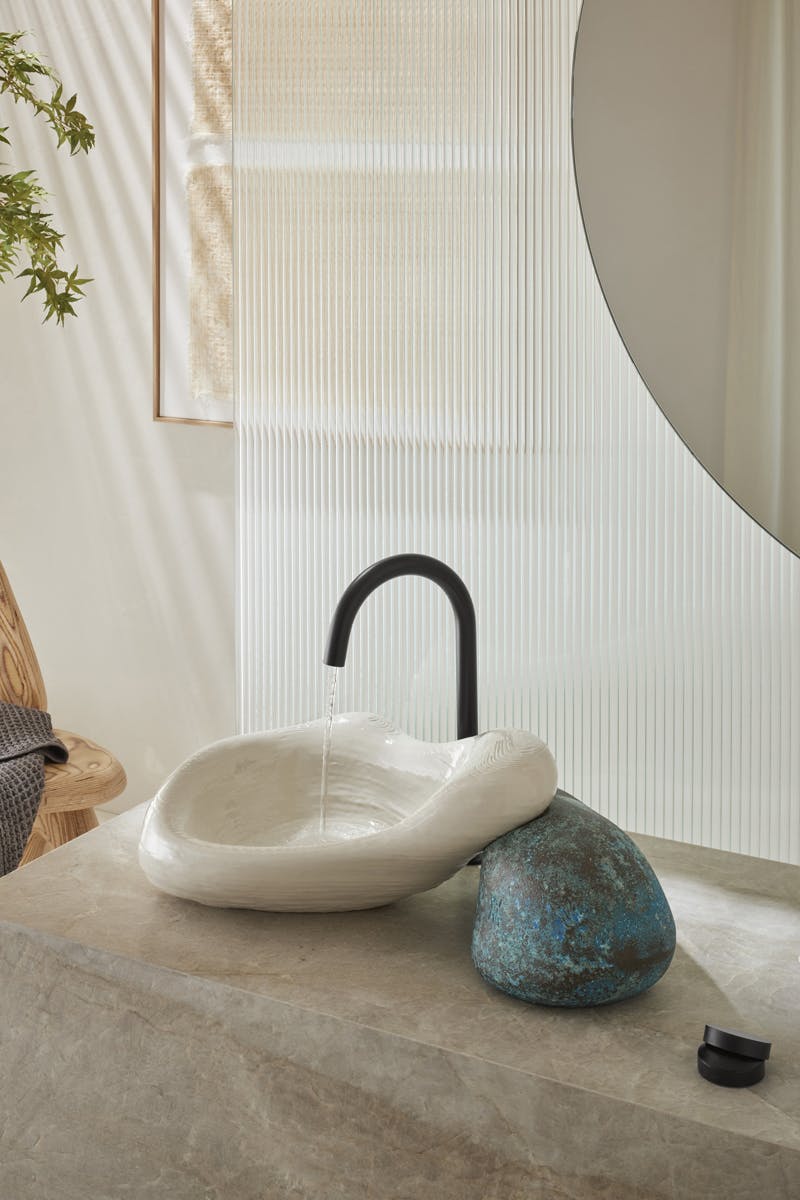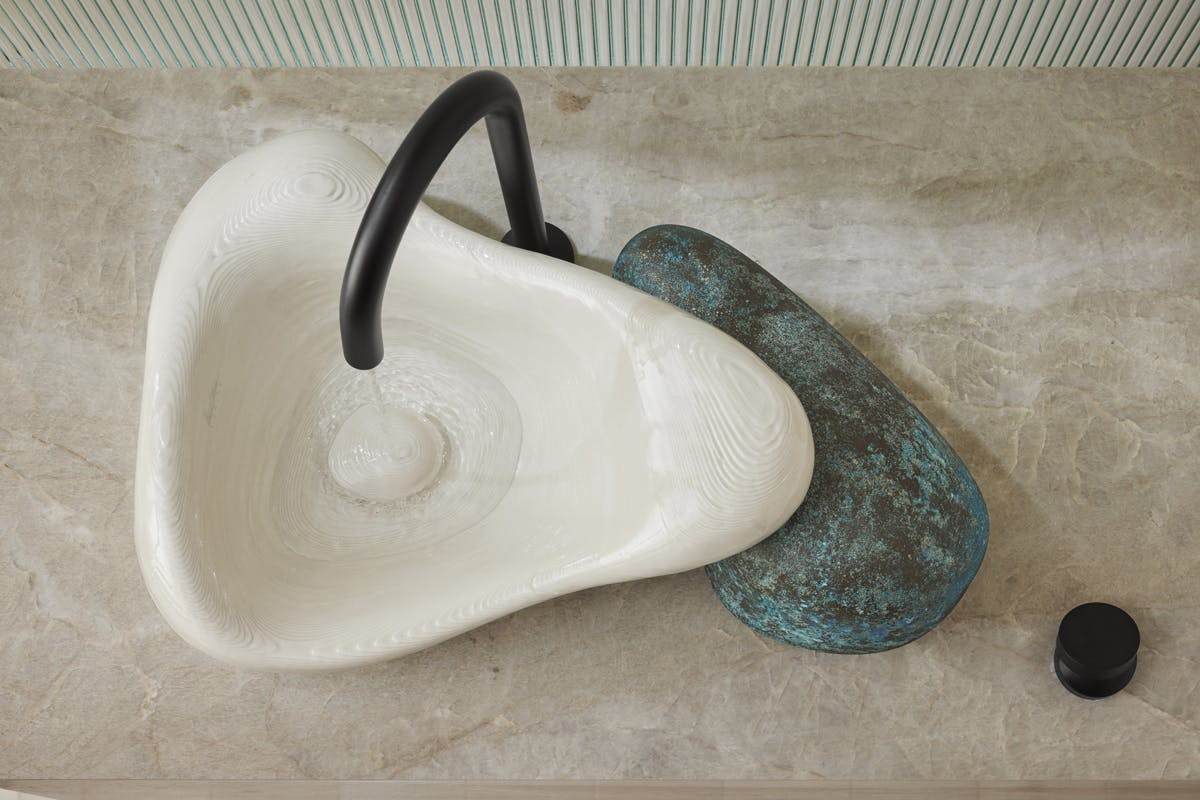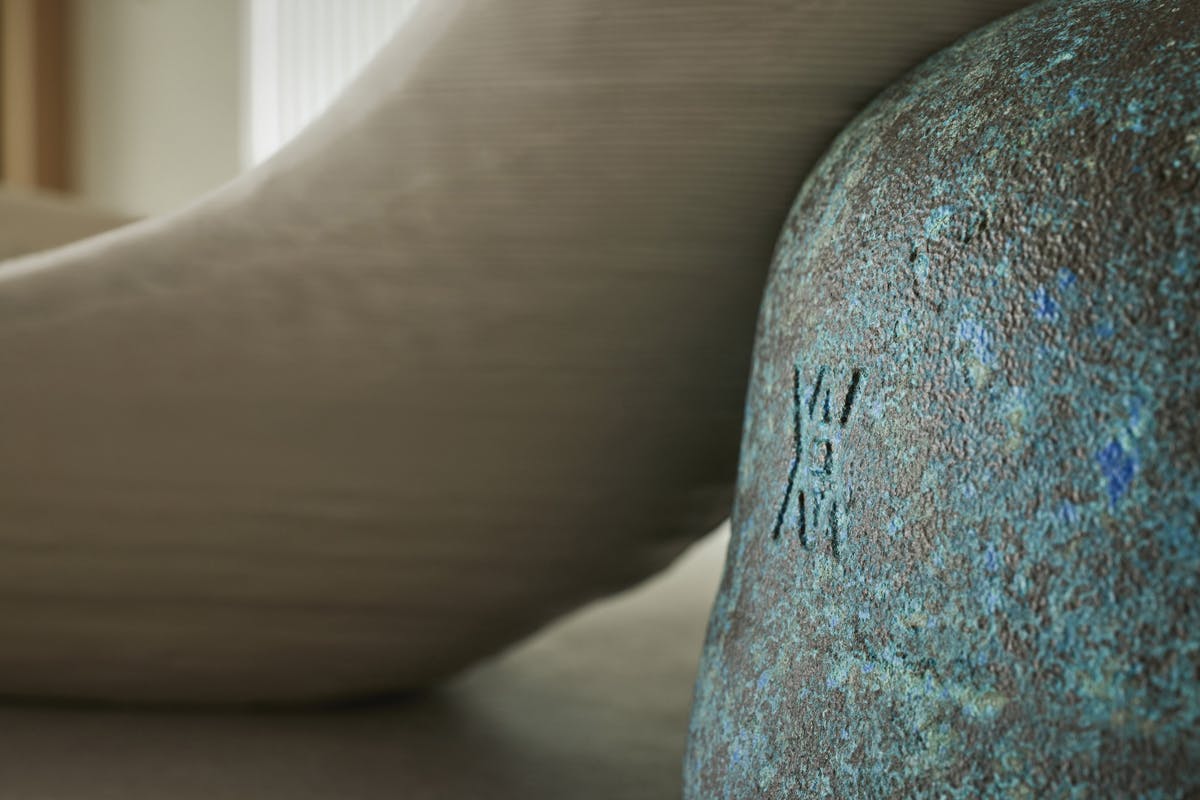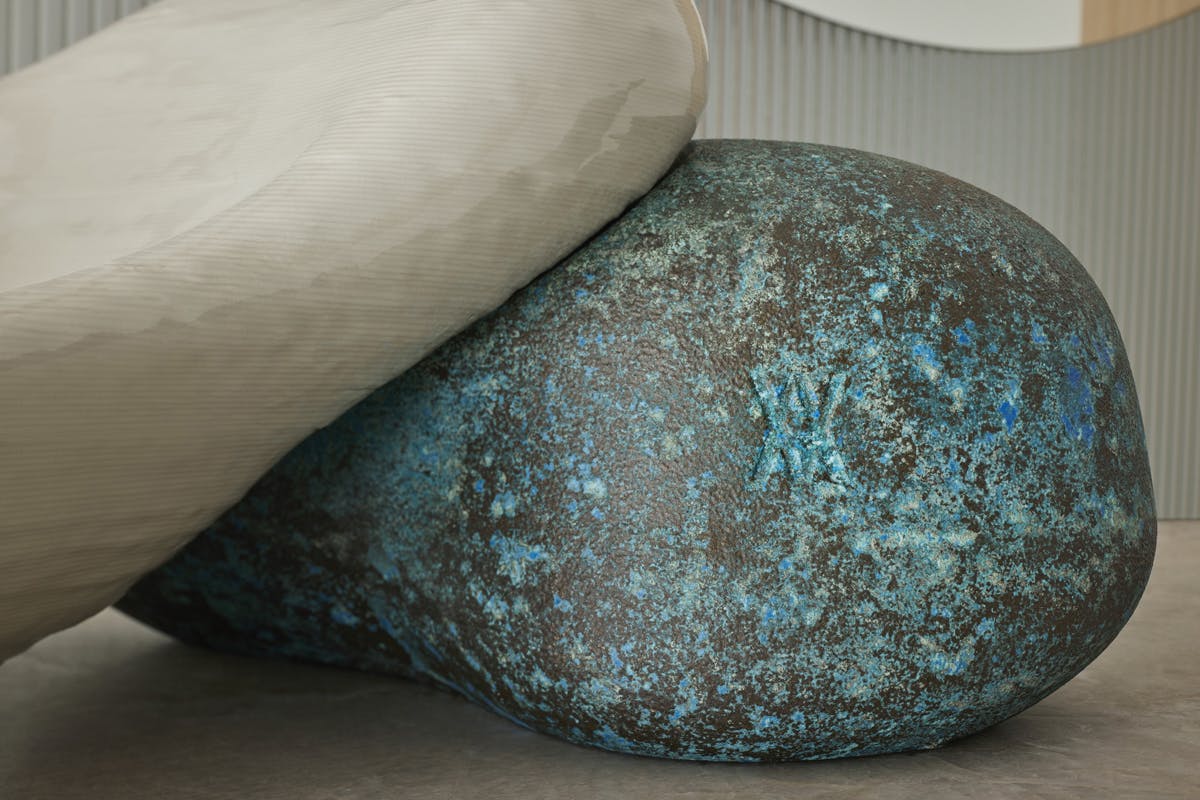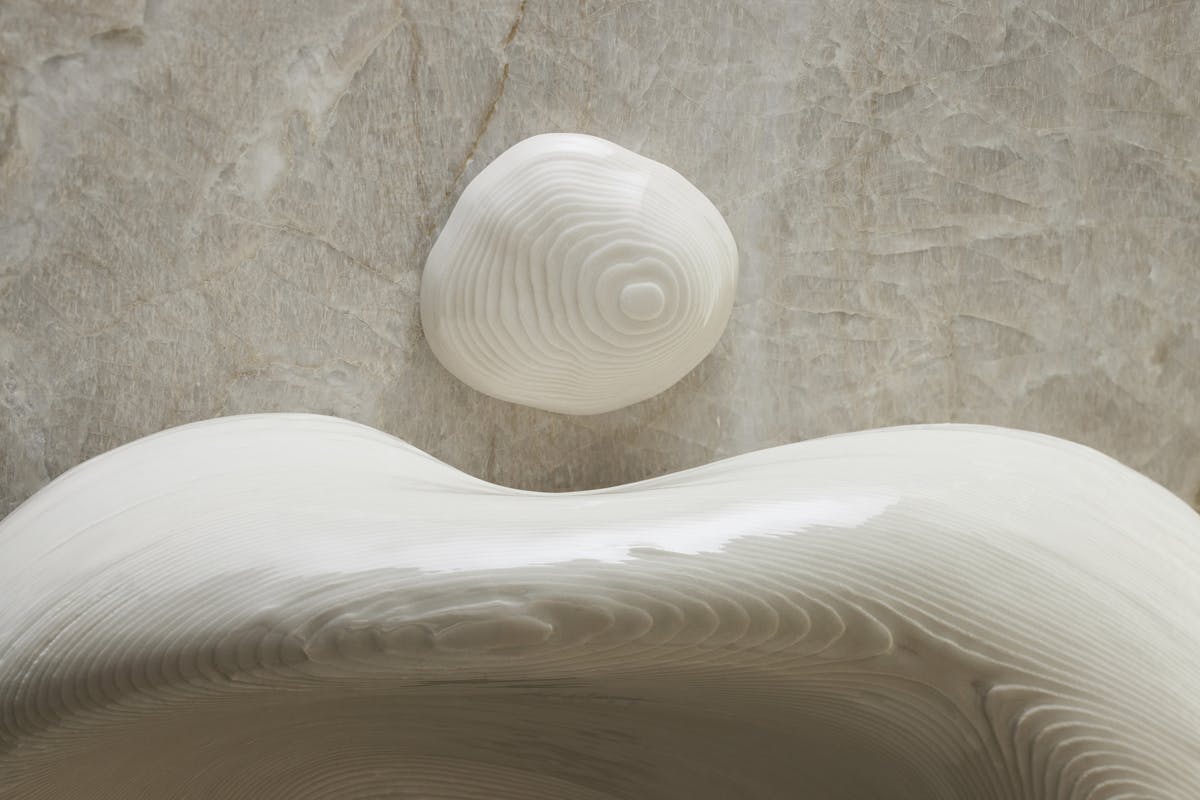 Arsham's "Future Relics" items, produced primarily between 2013 and 2018, set the tone for much of his best-known output.
Mickey Mouse dolls, Nintendo GameBoys, boomboxes, and other ephemera were rendered as lost objects from a forgotten era of human history, complete with weathered facades. The success of "Future Relics" encouraged Arsham to continue mining this niche, yielding worn-out cars and wrapped basketballs.
But novelty only takes you so far. Though, honestly, the eroded Delorean toy that Arsham gifted to Christopher Lloyd is pretty cute.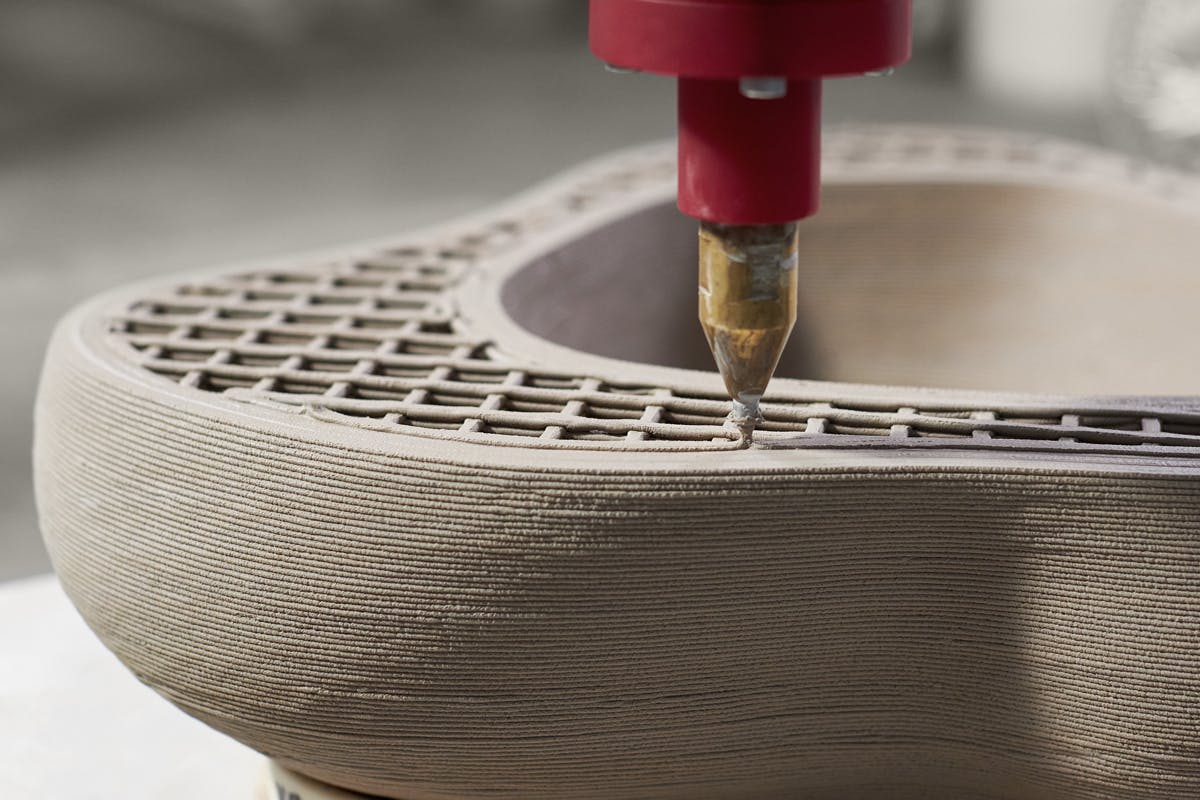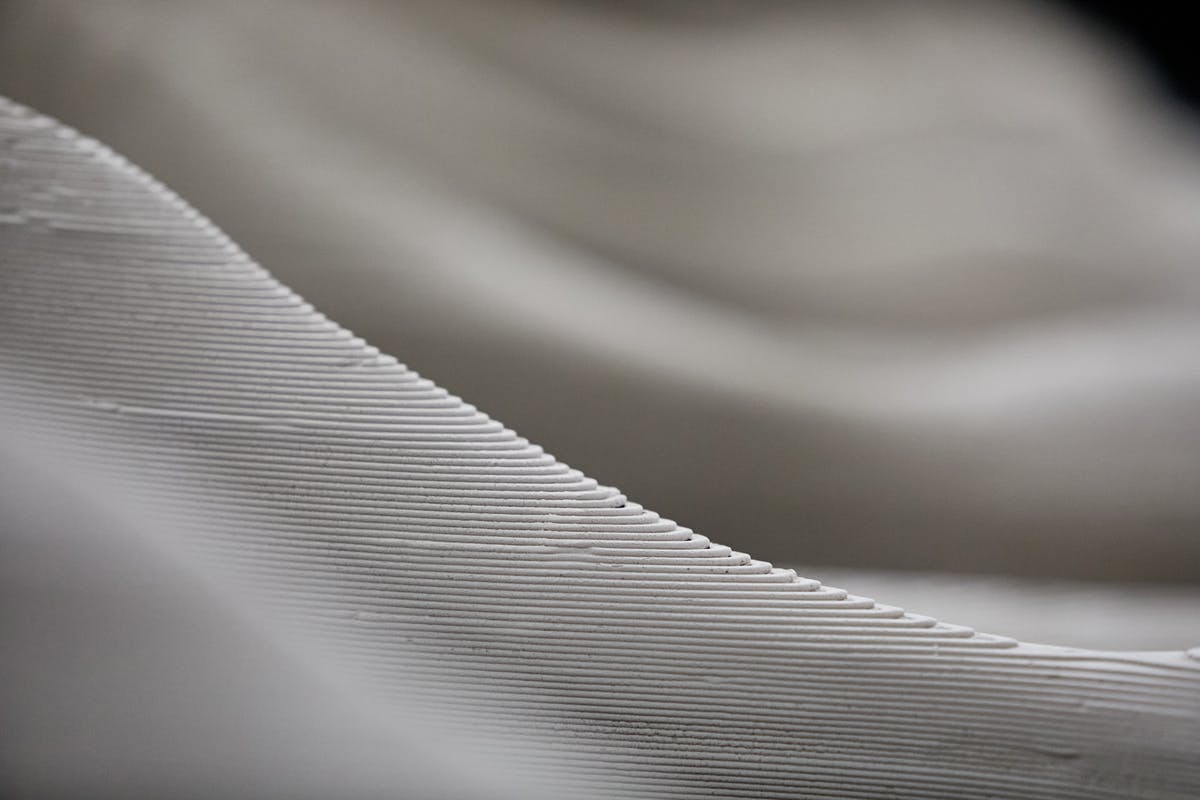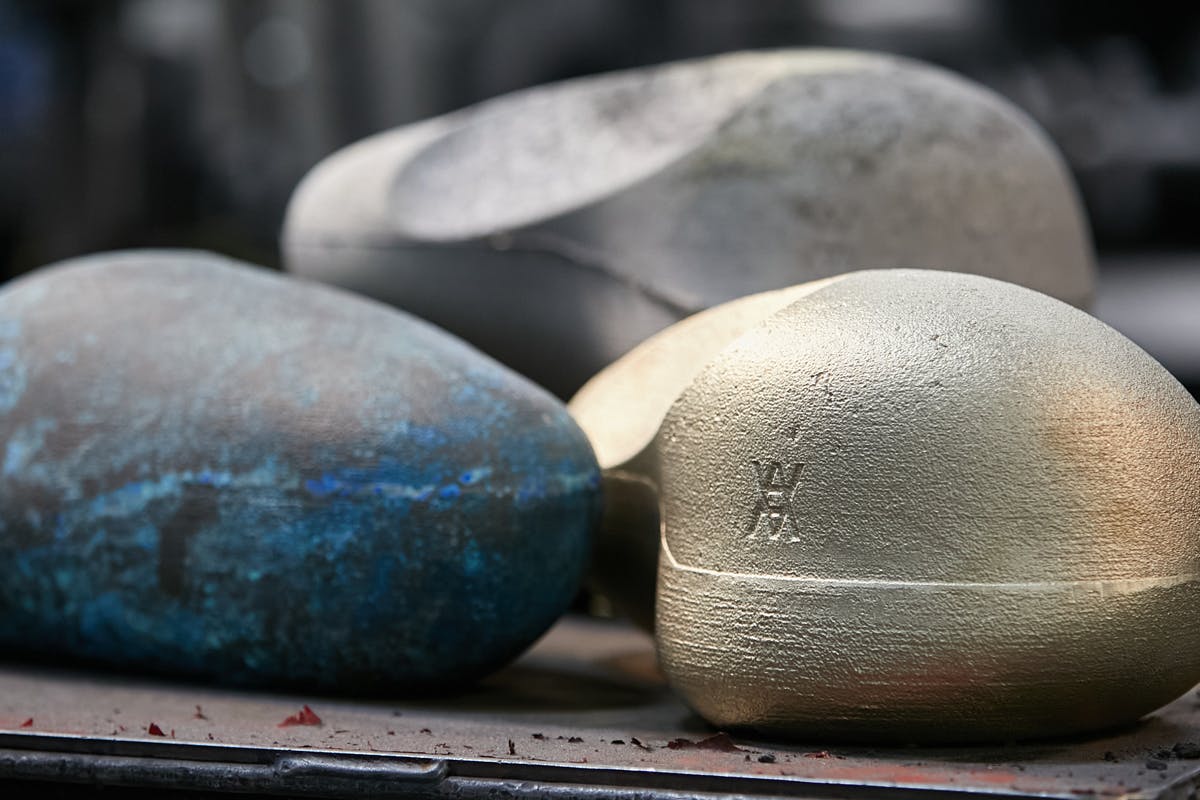 The thing is, Arsham and Kohler's Rock.01 eschews gimmick for aesthetic pleasure; craft comes first here.
The contrast between the sink and its base isn't high-concept but it is satisfying and, as is the norm for Arsham, Rock.01 is rendered in attractive earthy tones.
In December, 99 editions of Rock.01 will go up for sale on the Kohler Collective's website. Bet you've never seen a limited edition sink before, eh?