After showing you how to rock oversized button-downs and trackpants, the latest episode of Itemized — our bi-weekly show that aims to show you where to buy and how to style fashion's biggest trends — focuses on denim jackets.
Thanks to Levi Strauss, denim jackets have become a staple fashion piece in everyone's wardrobe since the 1800s. From blue to black to novelty, these items are easy to wear with almost every outfit and will never go out of style.
To kick off the third episode of Itemized, Noah Thomas visits Dave's in NYC, a shop selling the best affordable workwear options that include classic denim brands like Wrangler and Levi's. He then browses the shelves at The Webster to explore a few high-end pieces including Heron Preston, Saint Laurent, and more.
Back in the studio, Corey Stokes takes over by styling our model in three very different looks. Our first look is geared towards the guy who's looking to jump into fashion, but doesn't want to overdo it. Our model is seen pairing a classic Levi's jacket with a plaid shirt from Reese Cooper, and a nice trackpant from Helmut Lang. A simple, clean, great fit. The second look, on the other hand, is for someone who knows brands and is interested in fashion, but is trying to find new styles and brands to rock. This time around, the model is rocking Calvin Klein x Andy Warhol denim jacket, matching jeans, and Calvin Klein rubber boots. It's very Lil Nas X.
Lastly, the third look is for the individual who is obsessed with designer labels and ready to blow a stack. Our model dons a Sacai shell-paneled denim jacket, Gucci sweater, Human-Made collar shirt, and BEAMS canvas overalls to finish off the ensemble.
For a how-to on buying and styling denim jackets, watch the video above. Be sure to check back ever other week for a new episode of Itemized.
Take a closer look at all three denim jacket outfits below.
Look 1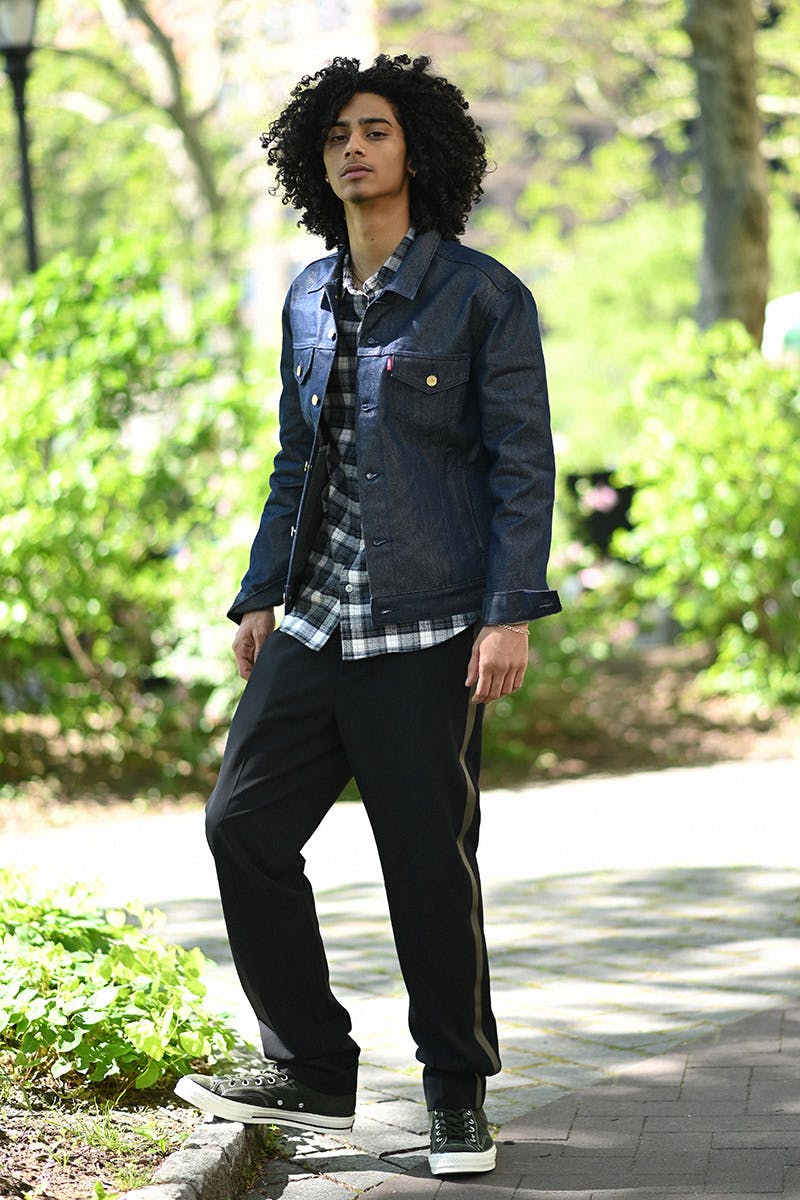 Look 2
Look 3