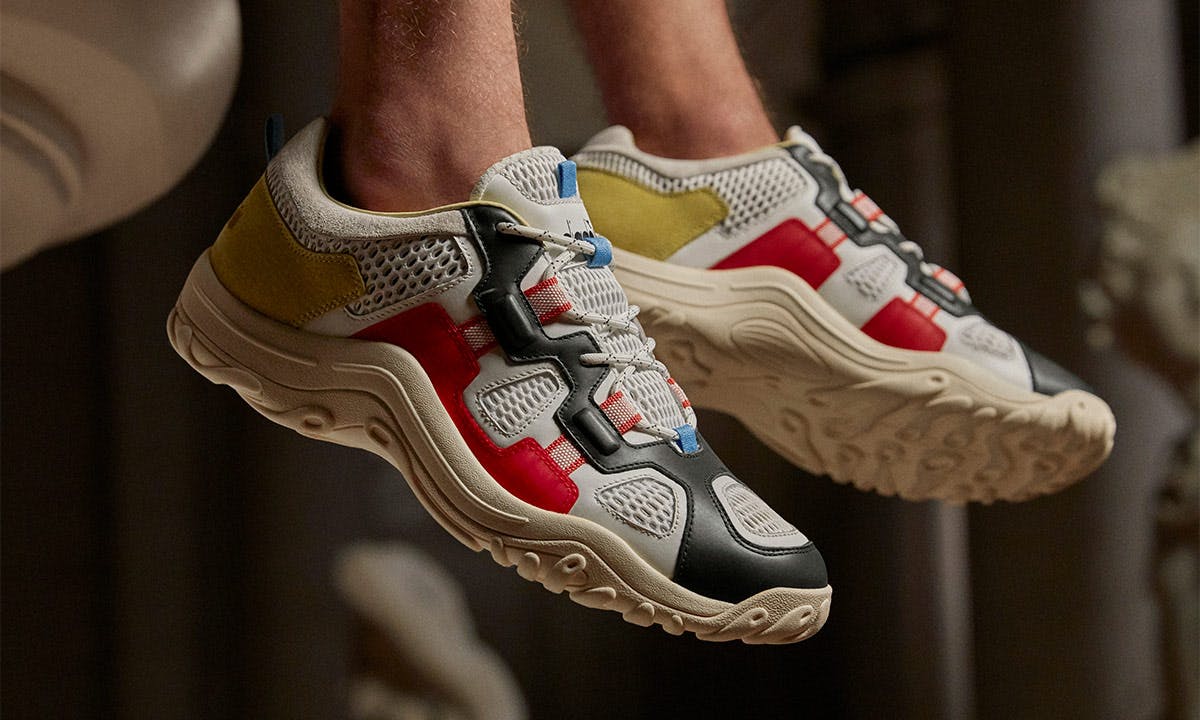 The mountains aren't the first thing people think of when they think Italy, though the country has a strong history with the Alps, and its traditions of snow sports. In 1948, the Italian footwear brand Diadora was founded to create well-crafted mountain boots, each handmade, with classic Italian design. Over the years, the brand expanded successfully into sportswear, crosstraining, and football cleats, yet making sure to keep its mountain legacy encoded in the DNA of each new design.  
Diadora's latest drop, the Alpaca, is a classic twist on traditional Italian design with an eye towards the demands of contemporary metropolitan life. The Alpaca embodies the best of Diadora: expert craftsmanship, innovation, research-driven risk-taking, and just the right touch of idiosyncrasy—that je ne sáis quoi that stays in your head because you can't quite figure it out. 
Riffing on Diadora's own archives, the Alpaca takes the original upper and sole from their 2000s crosstraining sneakers, but with new materials and colors that bring out completely different qualities in the shoe. On the outset, it looks like your classic outdoor shoe, a staple for anyone's streetwear collection. Though closer examination reveals its meticulous construction: open mesh accent elements, round laces and outdoor boot type fastenings.
Because of the tape that doubles as eyelets, the Alpaca references both the streets as well as the mountains—it's designed for the everyday outdoor experience, for every occasion, and any age. 
The Alpaca sneaker is available in two versions: leather, premium nylon and open mesh (available in 3 colors: multi-color, black and white); suede and mesh (monochrome and tone-on-tone). The Alpaca is available now on Diadora.com. 
Peep the photos below to see the new kicks.