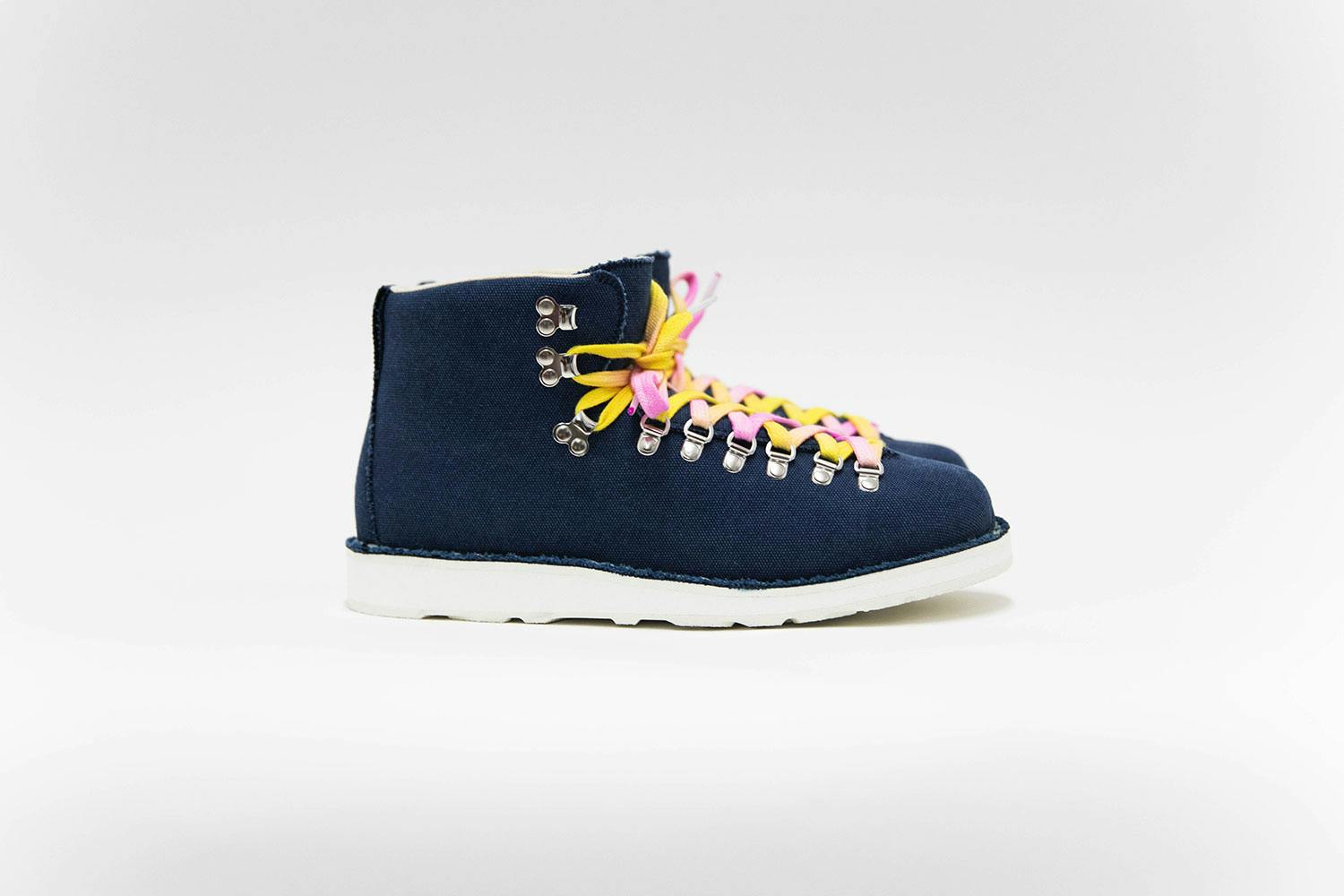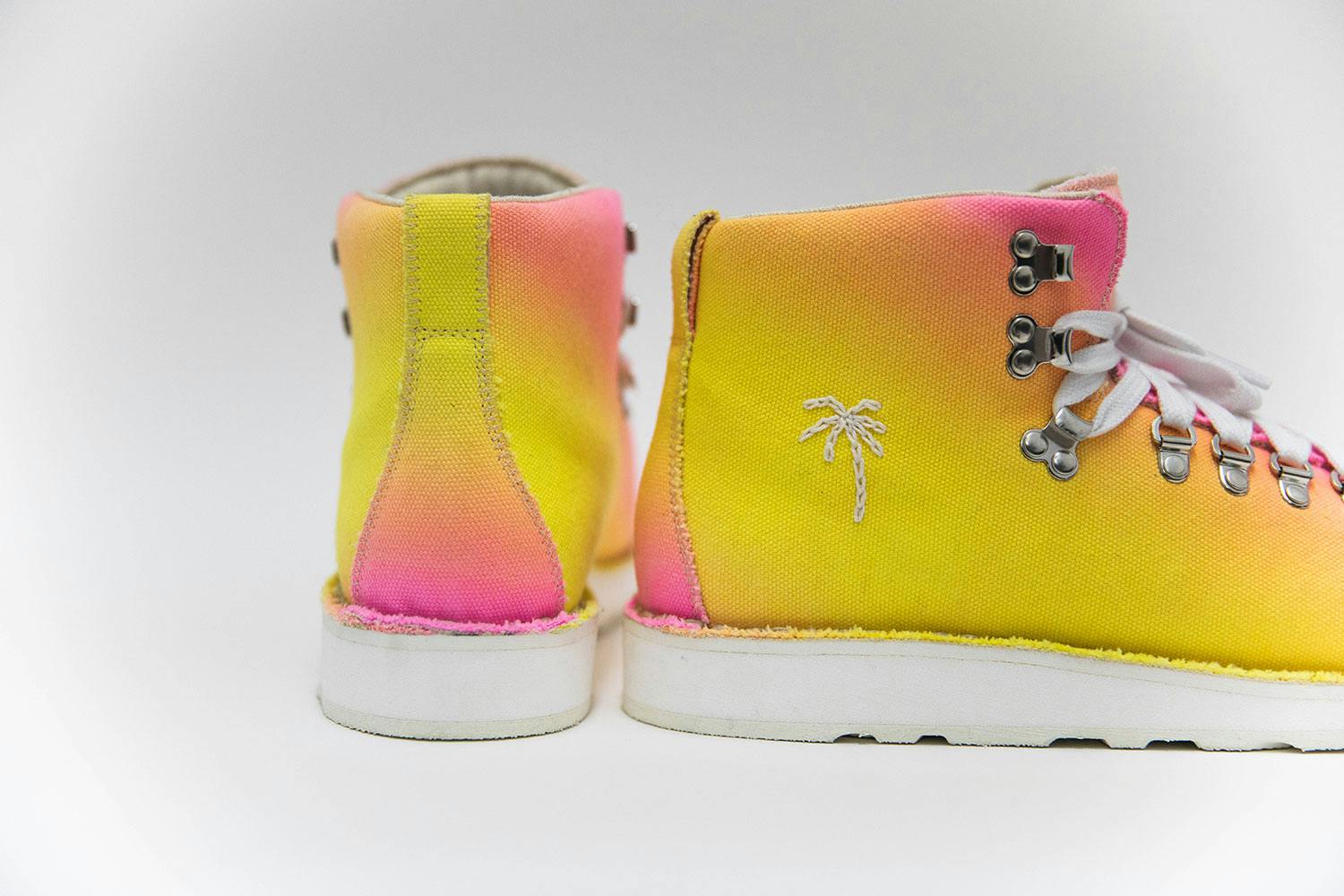 Greg Chait of The Elder Statesman makes high-end cashmere knitwear and other cozy gear that takes casual California-inspired style to the next level. It's why we partnered with the label to release a small capsule collection of cashmere sweaters and beanies a few months ago to celebrate the release of our High End documentary.
Now, The Elder Statesman is teaming up with Italian bootmaker Diemme on a series of lightweight hiking boots. Dubbed "The Elder Vet," the shoe comes in four colorways: white, navy, black, and tie-dye. The upper is made from a breathable Italian canvas placed atop a a white Vibram Christy sole, composed of an EVA compound to take out some of the weight.
"I have been friendly with the Diemme team for some time, as they are supportive of the brand and clients as well. We have always talked about doing something together. I wear canvas skate shoes almost everyday and always end up in them, no matter how many boots or other styles I buy," says Elder Statesman founder Greg Chait. "One day I asked if the Diemme guys could make their boots in canvas with flat laces and a couple tweaks. They said yes and it just kind of happened! I never set out to make shoes. The lightweight style, colors, laces — everything ended up feeling very in line with what The Elder Statesman does. Diemme really nailed it."
Four laces come with each style, white and black laces, and two tie-dye options, one of which is inspired by rasta culture. It's a fun take on the rugged hiking boot, and the lighter canvas material is ideal for spring and summer weather.
The shoes will be dropping later this year, with the black and white versions slated to release in mid-October, and the navy and tie-dye versions coming closer to the holiday season. They will be available in sizes EU36-EU46, with a retail price of $500 for the plain colors. The price of the tie-dye versions is yet to be announced.
You'll be able to pick these up at select retailers and elder-statesman.com and diemme.com.
For another lightweight deconstructed shoe perfect for summer, check out the MIDNIGHT STUDIOS x Converse collection.